Rihanna's houses in Hollywood and Barbados
Do you want to know more about Rihanna houses? In this post, we are going to show you the luxurious mansions of the star singer, so read on to see the prices and all the features of these beautiful places.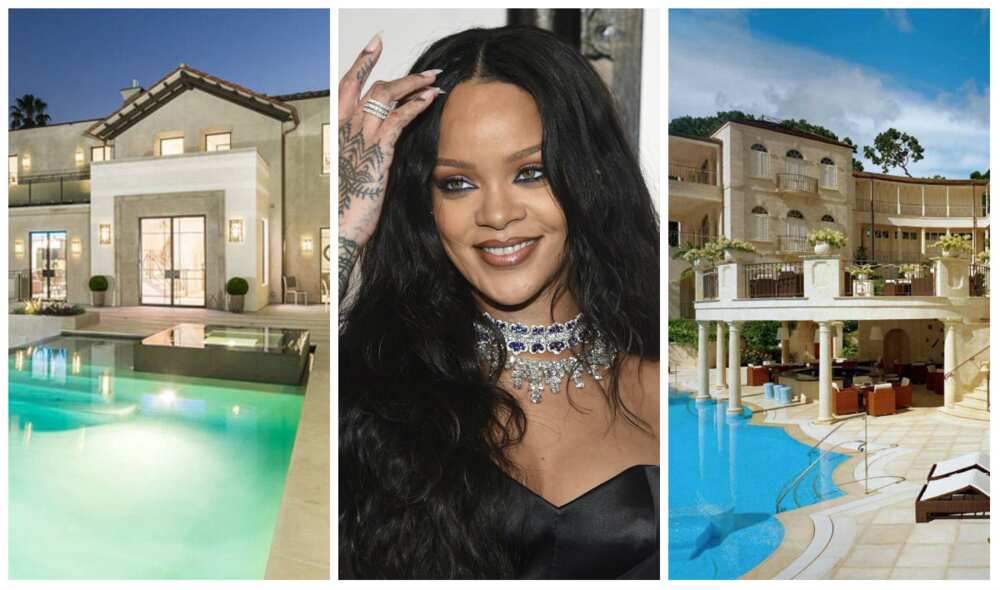 Photo: capitalfm.com
Rihanna's new house in Hollywood
The Observer reports that the new house of star singer costs $6.8 million. It is known that in 2009 Rihanna already bought a house in Beverly Hills, but there was some problem with the purchase. She bought the house for $6.9 and sold it after two years for $5.03.
After that story, she rented a house in Los Angeles, but in 2017 she moved inti her new Hollywood Hills mansion. The house is hidden behind gated, private area on nearly half an acre of land. The main building has 7,130-square-foot, high ceilings and steel framed doors.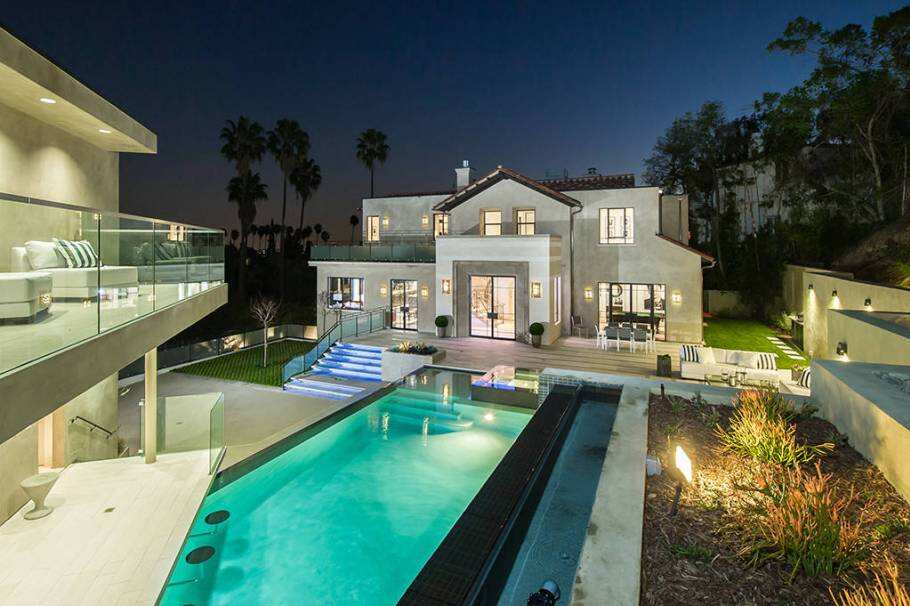 Photo: nydjlive.com
READ ALSO: Rihanna and Chris Brown love story
The first floor of the mansion includes a family room, kitchen, living room with a fireplace, formal dining room. The second floor of Rihanna mansion has a master suite, sitting area, fireplace, and a spa bathroom.
Outside the house, there is a huge pool, multiple lounging areas, spa, and beautiful views of the Sunset Strip. It is also known that Rihanna has one more house in Los Angeles for $5.45 million. The four-bathroom, three-bedroom apartment is situated at The Century condos.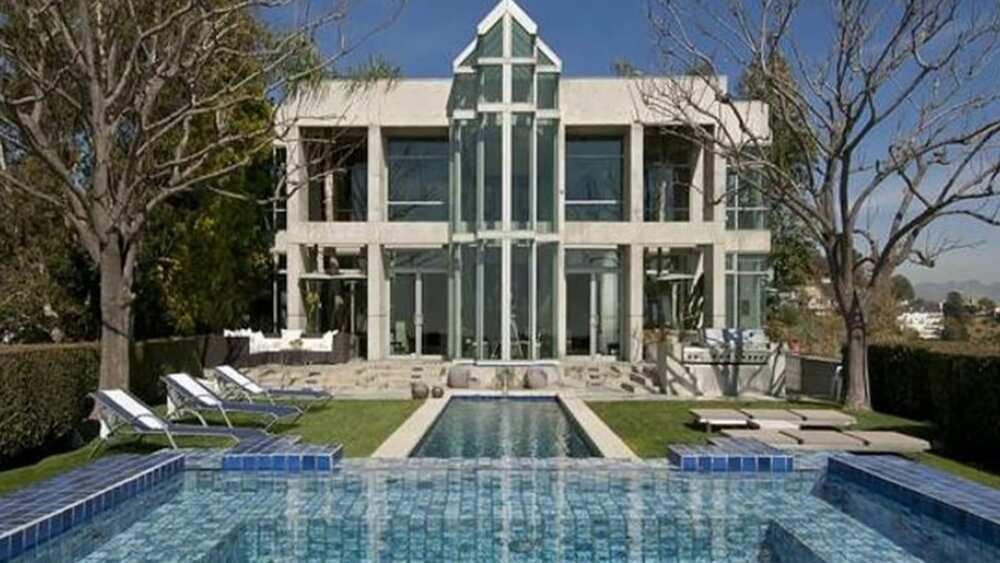 Photo: la.curbed.com
Another mansion of singer is in her homeland.
Rihanna's house in Barbados
Stunning Barbados home of Rihanna is located at One Sandy Lane in Paynes Bay, Barbados. Rihanna mansion Barbados has five-bedrooms, it is situated near the Caribbean Sea, the house is built on 10,000 sqft land with numerous luxurious amenities. See also: Davido latest house: Where is it situated?
There are a private beach, 24-hour concierge, fully equipped gym, few balconies with stunning views of Caribbean Sea and a beautiful garden in the mansion.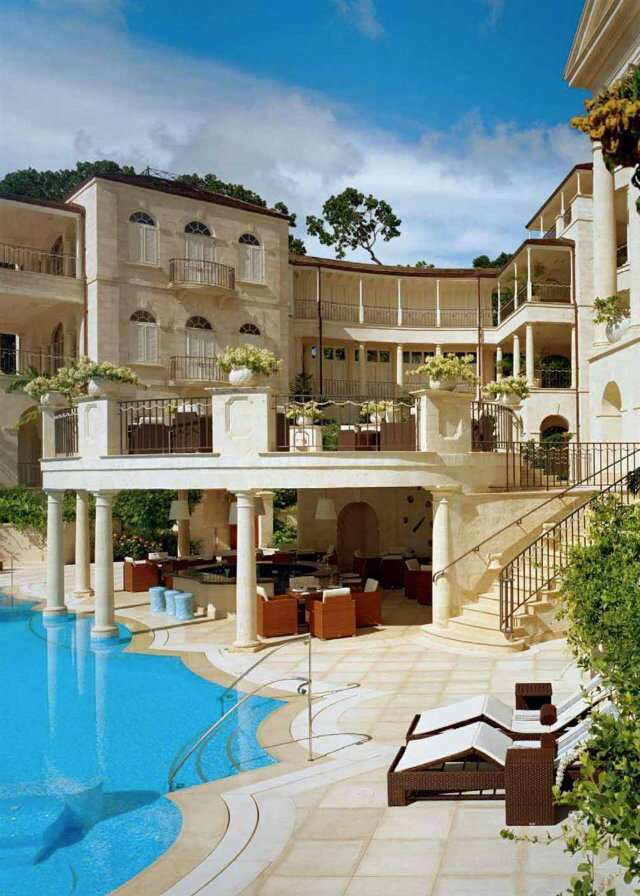 Photo: lovehappensmag.com
Rihanna rented this house for several years as a family house. Nowadays Rihanna spends holidays with her family in this house.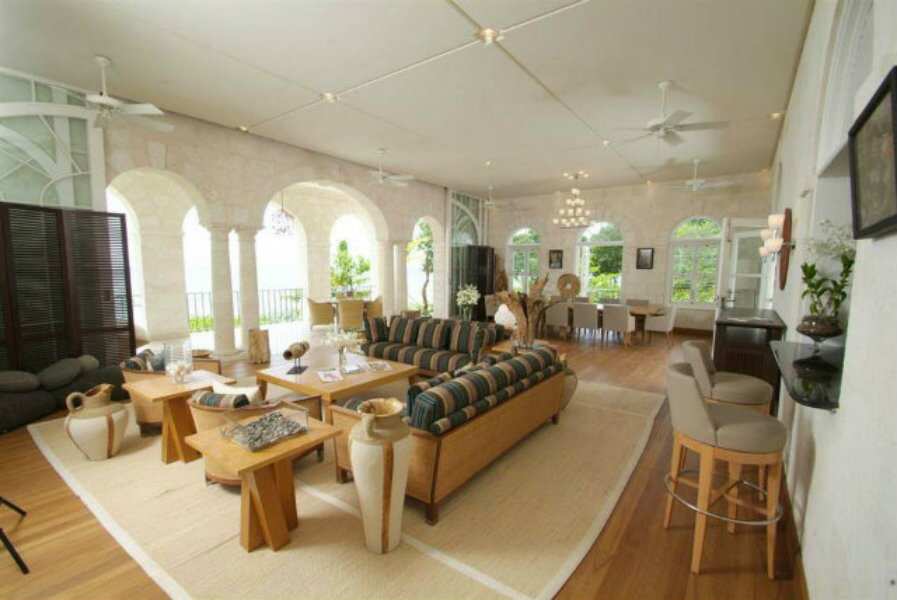 Photo: nydjlive.com
We know that Barbados is a special place for Rihanna, she lived there in the modest house together with her family until the age of 16. Even today the childhood house of the singer is a tourist attraction for fans. The government of Barbados is plaining to change the name of Westbury New Road where Rihanna's childhood house is located to Rihanna Drive. See also: Top Rihanna's hairstyles: short, curly hair and braids.
According to Forbes, Rihanna's net worth this year is $210 million.
The star singer grew up in a three-bedroom bungalow, she sold clothes with her father in a stall on the street. And now she owns three luxury mansions. She started singing in 2003, her first debut single "Pon de Replay" (2005) reached second place on US Billboard Hot 100 chart.
READ ALSO: 50 most popular women in the world
Source: Legit.ng