Do you want your children to become closer to God? Then you should check out these Bible verses for kids that we have prepared for you. Teach your little ones these wise words that can help them find the right path in life and understand the will of Our Lord.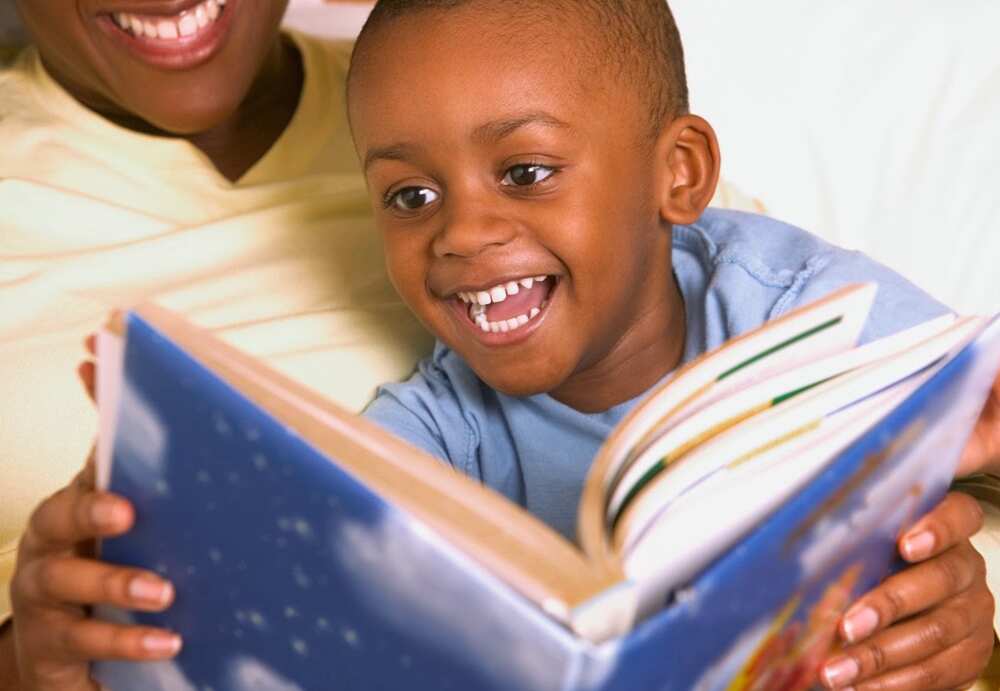 Photo: buildfaith.org
It is never too early to teach your children the Bible. Of course, some of the things discussed in the Holy Book might go over your kids' heads, but there are some things they should know from youth. Therefore, we want to offer you some short Bible verses that can tell your child more about the world we live in, about God, and about how to become a better human being. Check them out!
Bible verses every child should read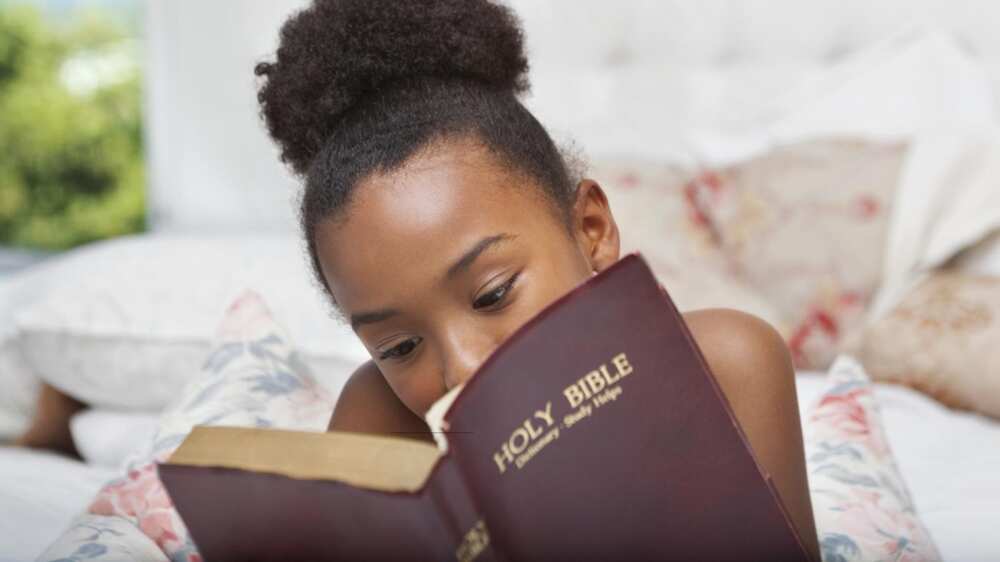 Photo: trynotlaughs.us
Here are some Bible quotes you should introduce to your child:
Genesis 1:1. In the beginning, God created the heavens and the earth.
John 3:16. For God so loved the world that he gave his one and only Son, that whoever believes in him shall not perish but have eternal life.
Matthew 21:22. If you believe, you will receive whatever you ask for in prayer.
Act 16:31. Believe on the Lord Jesus Christ, and you will be saved.
Psalm 107:1. Give thanks to the LORD, for he is good; his love endures forever.
Philippians 4:6-7. Do not be anxious about anything, but in every situation, by prayer and petition, with thanksgiving, present your requests to God. And the peace of God, which transcends all understanding, will guard your hearts and your minds in Christ Jesus.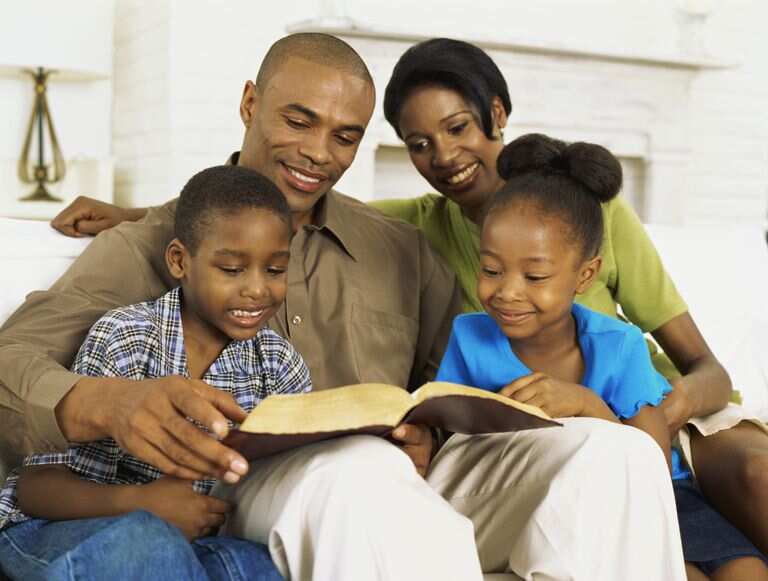 Photo: thoughtco.com
READ ALSO: Bible verses about stress and worry
Hebrews 11:6. He rewards those who seek Him.
Proverbs 3:5-6. Trust in the LORD with all your heart and lean not on your own understanding; in all your ways submit to him, and he will make your paths straight.
Ephesians 4:29. Children, obey your parents in everything, for this pleases the Lord.
Ephesians 4:32. Be kind and compassionate to one another, forgiving each other, just as in Christ God forgave you.
Ephesians 6:1-4. Children, obey your parents in the Lord, for this is right. Honour your father and mother, which is the first commandment with a promise so that it may go well with you and that you may enjoy long life on the earth.
Luke 6:31. Do to others as you would have them do to you.
John 4:19. We love because He first loved us.
Timothy 4:12. Don't let anyone look down on you because you are young, but set an example for the believers in speech, in conduct, in love, in faith and in purity.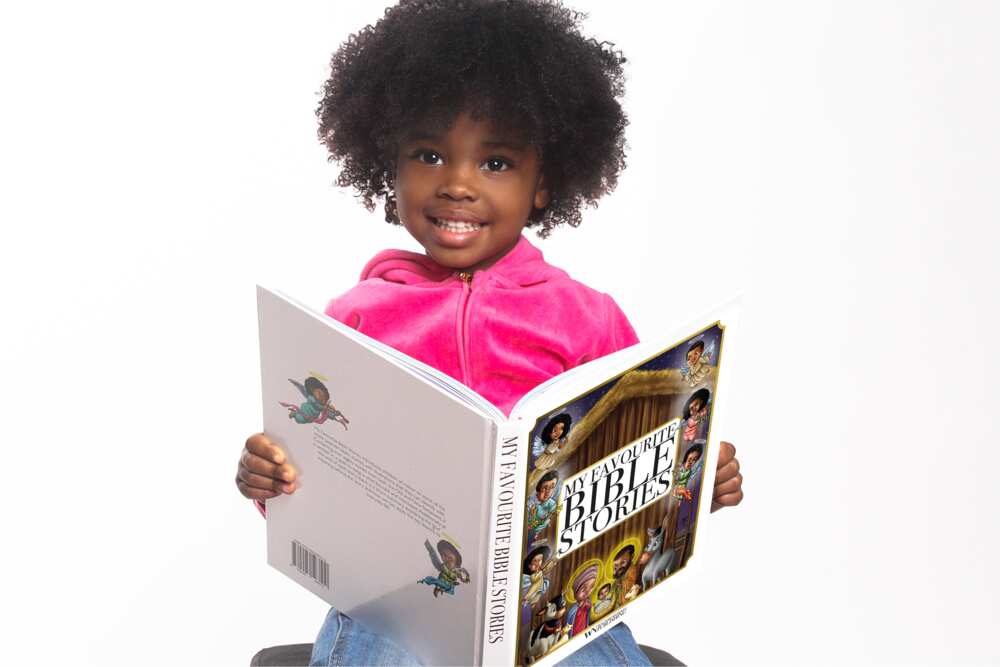 Photo: wn-publishing.com
READ ALSO: Bible verses on mercy and compassion
Proverbs 13:20. Walk with the wise and become wise, for a companion of fools suffers harm.
Proverbs 15:5. A foolish person refuses to listen to his father's advice. But a wise person listens closely when people try to teach him.
1 Corinthians 10:31. Whatever you do, do everything for the glory of God.
1 Corinthians 16:13-14. Be on your guard; stand firm in the faith; be courageous; be strong. Do everything in love.
Matthew 22:37-39. 'Love the Lord your God with all your heart and with all your soul and with all your mind.' This is the first and greatest commandment. And the second is like it: 'Love your neighbour as yourself.'
Colossians 3:2. Set your minds on things above, not on earthly things.
7 tips on how to teach your children the Bible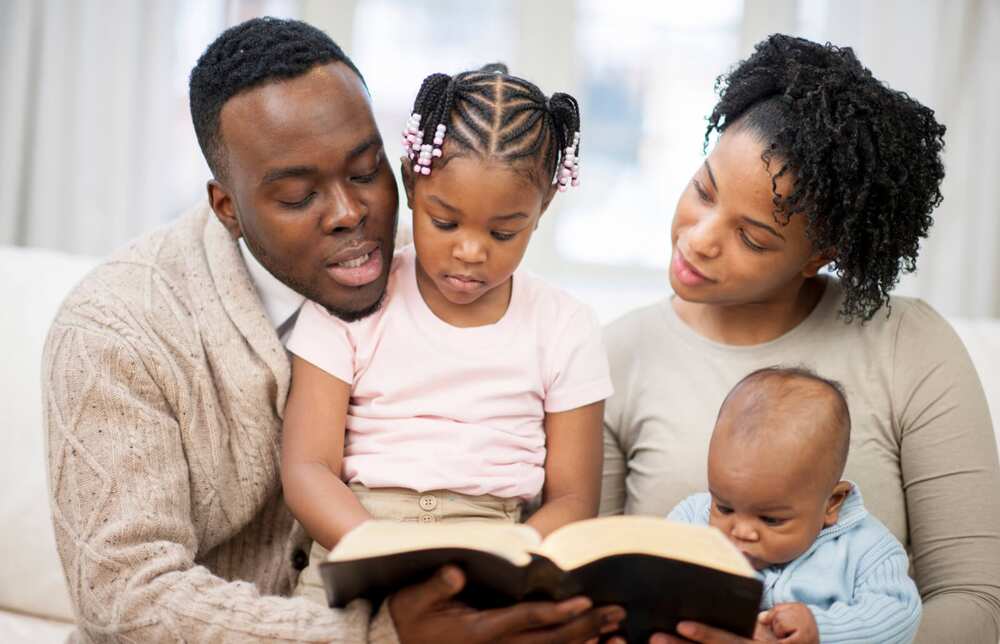 Photo: kids.lovetoknow.com
READ ALSO: Prayer points for family with Bible verses
Simply giving your child a Bible for kids and letting them figure things out on their own might not be the best way to introduce them to the word of God. Here are seven tips that will make this process more enjoyable and effective for all parties involved:
Know the Scriptures yourself. How do you expect your kid to learn the word of Our Father if you do not know it yourself? You should be able to answer your child's questions about what they read.
Start early. It is never too early to start teaching the Bible to your children. You can play them Scripture songs while they are in their cribs and work your way from there.
Start slow. Do not dump the sacred knowledge onto your kids all at once. Begin by reading the Bible before bed, and later introducing them to the Book itself.
Act out some stories from the Bible. Find some interesting scenes and act them out with your children. That way, they will remember them better.
Try copywork. Offer your child to write out their favourite verses while they are reading the Bible. Not only will they be able to memorise them faster, but they will also practice their tidy writing.
Think about Sunday school. When your children are old enough, enrol them in a Sunday school, where they will build upon the basics you have given them.
What are your favourite verses from the Bible? Which lesson from the Book of Books is the most important for kids, in your opinion? Let us know in the comments. God bless you and your family.
READ ALSO: Best prayers for quick recovery
Source: www.biblestudytools.com
Source: Legit.ng