Common types of plagiarism in academic writing
If you write a piece of work, you are claiming that all the ideas you express are your own. Otherwise, you need to show where the information you used came from. When including citations improperly, you will probably be accused of plagiarism facing severe academic consequences. Plagiarism is passing someone else's work in research. So, how do you avoid plagiarizing? Learn about some of the different types of plagiarism you may not even be aware of.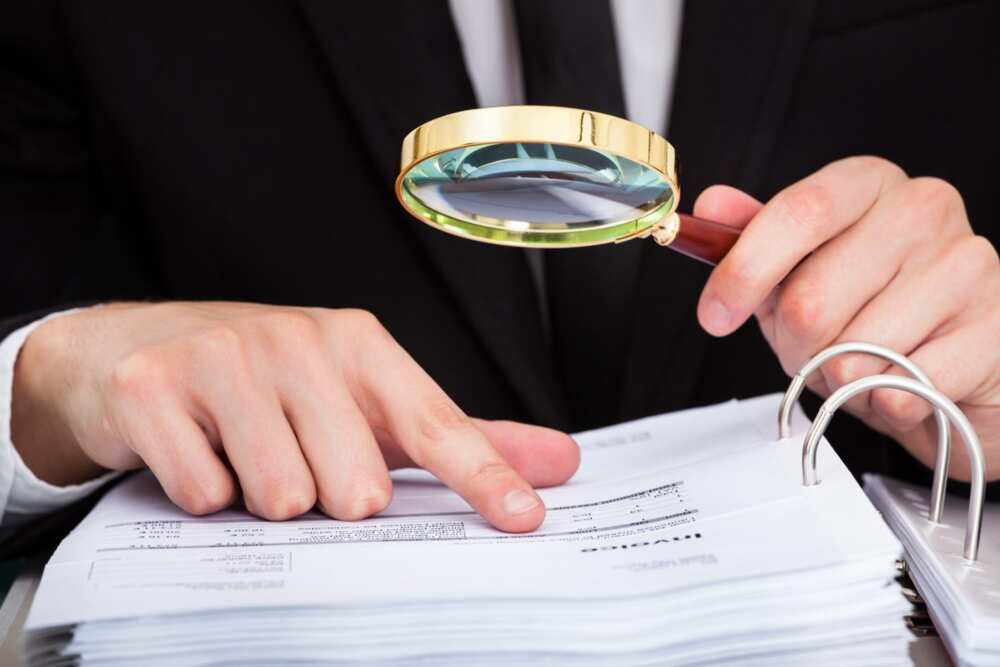 What is plagiarism in research?
All the kinds of plagiarism are not acceptable. It can range from complete plagiarism to accidental plagiarism. Sometimes it is difficult to analyze whether an act of plagiarism was intentional or unintentional. However, in the academic environment, knowledge about plagiarism is a key component of the learning process.
Different types of plagiarism in research
Different types of plagiarism range from complete plagiarism which is the most serious offence to accidental plagiarism. The most common type of plagiarism is paraphrasing. When studying, it is very important to be familiar with all the various types of plagiarism and know how they can occur.
Complete plagiarism
Complete plagiarism is the most serious form of plagiarism. If the student takes a paper that someone else wrote submitting it under his name. It is equal to intellectual stealing.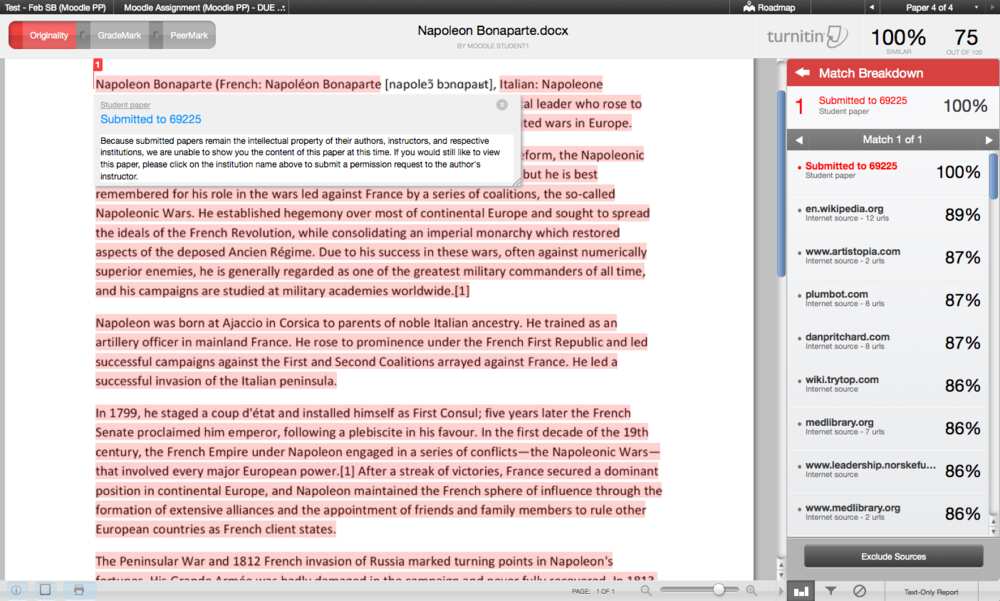 Source-based plagiarism
This type of plagiarism occurs when a student references a source that is incorrect or does not exist, this is a misleading citation. It can also occur when a student uses a secondary source of data citing the primary source of information. When doing source-based plagiarism, one can increase the number of references sources. This tricky type of plagiarism helps to increase the citation number of the references. This form of plagiarism is a total falsification. The source-based plagiarism can also result in data fabrication which can involve changing and omitting data to give a false impression. The consequences of this type of plagiarism can lead to dangerous effects, especially, when it comes to medical science as it can possibly affect clinical decisions.
Direct plagiarism (Copy & paste)
Direct plagiarism may occur when a student is copying the text of another author even without using the quotation marks, this type is similar to complete plagiarism, but it does not involve the whole paper but separate parts, sections of the paper. This type of plagiarism is as serious as complete plagiarism which calls for academic disciplinary actions as it breaks academic rules and ethics. This type of plagiarism is also called 'Copy and paste' as committing direct plagiarism implies direct copying text from a source and pasting it in the document without the proper citation of the information. It is considered direct if most of the words are the same.
To use the same words from the paper, you have to quote the used source by putting the text in quotation marks. While this is the most common type of plagiarism, it is the one very easy to avoid. Students need to understand that if they change a few words or phrases, it doesn't make a citation from an outside source their own.
READ ALSO: Steps on how to write a seminar paper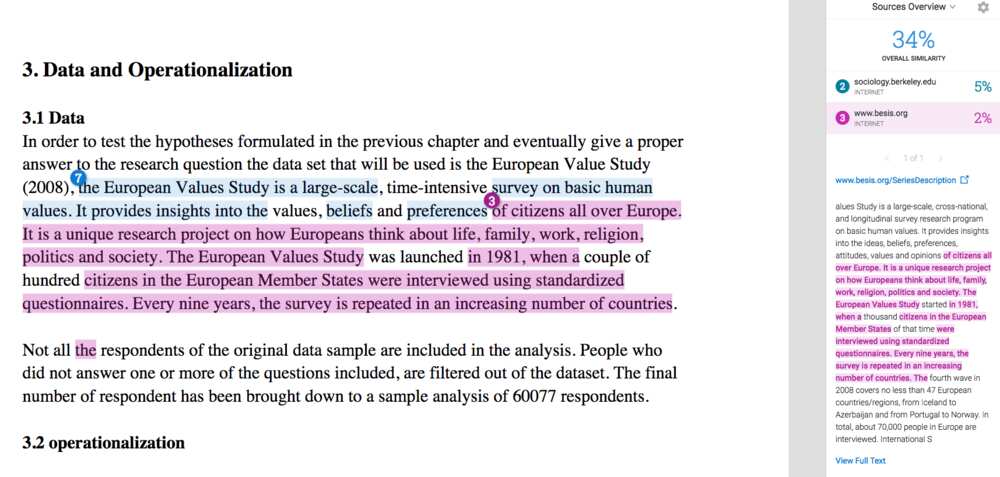 Self-plagiarism
Self-plagiarism, or auto-plagiarism, or duplication may happen if a researcher reuses significant portions of the previously published paper without making a proper citation. This type of plagiarism usually involves published researches, rather than university or college students.
To avoid this type of plagiarism, some scientific journals have strict criteria on the percentage of the reusable works. Some academic journals check papers through using the plagiarism-detection software before publishing them. Auto-plagiarism is tricky, but the truth is it can be unintentional.
Self-plagiarism comes in a few types. If you have already submitted a work for some class, it cannot be considered a new and original work. Another version of self-plagiarism occurs when students use ideas or phrases from their previous works and assignments. Self-plagiarism has similar potential consequences as direct plagiarism. Including information in your work from another assignment written before, you have to provide an in-text citation and the list of so
urces.
What are the types of plagiarism in students' papers?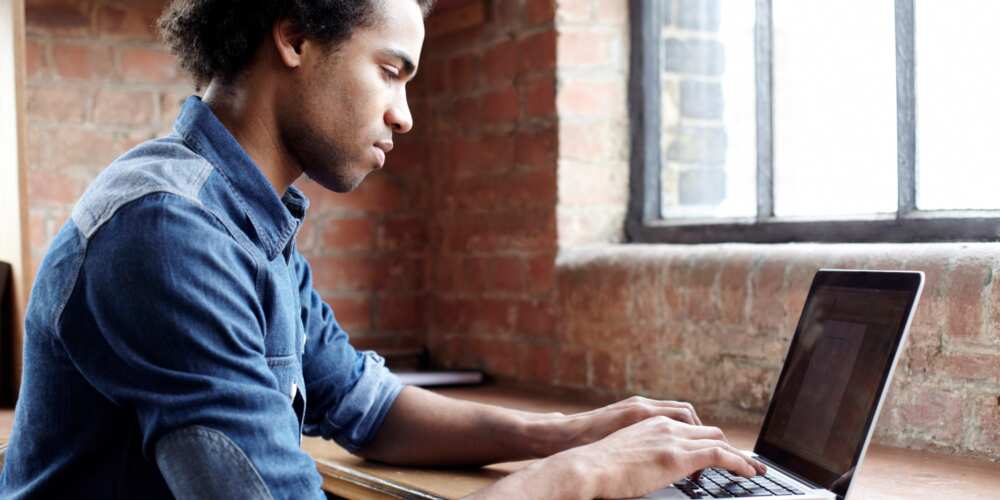 Paraphrasing without attribution
Paraphrasing is one of the most common types of plagiarism in academic writing. It involves making insignificant changes in the words' structure and sentences. Paraphrasing is, to put it simply, an act of rephrasing a text in other words. The thing is that the words may differ, but the original idea is the same. This is when paraphrasing plagiarism happens. Students usually do not understand the nature of plagiarism, that's why there are recommendations for research and writing that help to reduce the risk of this type of plagiarism.
Paraphrasing will not be considered plagiarism if the researcher properly cites the sources. Though, paraphrasing is considered plagiarism if the researcher reads different sources, distinguishing the key points and rewriting them as if they were their own ideas.
The specific rules have been created for translation. If you translate a text from a source written in another language, you need to follow the rules for paraphrasing with attribution. A translation without a source is considered plagiarism because you are using other researcher's ideas.
READ ALSO: List of journals without publication fee in Nigeria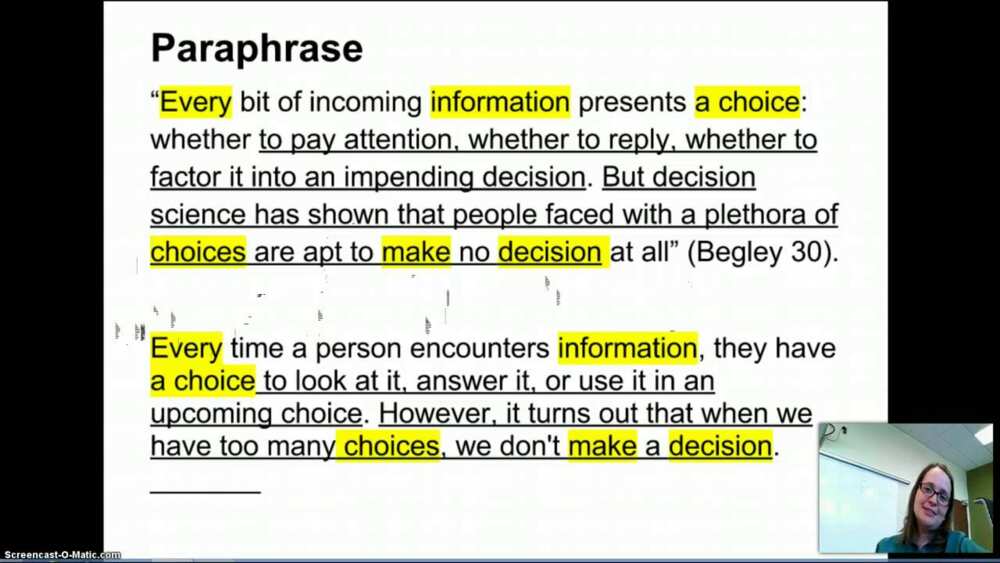 Mosaic, incremental or patchwork plagiarism
Mosaic plagiarism is not very difficult to detect for someone who is experienced. It occurs when the author copies and pastes pieces of the text to create a new text. If the student is doing patchwork, he interlays someone else's phrases or text within its own paper. This type of plagiarism is intentional and dishonest. The teacher can detect patchwriting if the text includes too many quotations that are not provided with any context around them.
Plagiarising this way, students let their teacher understand that they did not take enough time to make full research or that they don't understand the concepts behind the assignment. Students have to provide citations for every quote they include in the paper. A clear understanding of the sources you use, not just copying quotes, helps you to write a good argument. Mosaic plagiarism is quite similar both to paraphrasing and direct plagiarism. This includes a slight rewriting while keeping the structure of the original text.
READ ALSO: How to write a school project
Different types of plagiarism in research occurring accidentally
Accidental plagiarism
Plagiarism may be either intended or unintended, but there is no excuse for it. Though, plagiarism can be accidental if it occurs because of neglect, mistake, or unintentional paraphrasing. Students can commit accidental plagiarism, that's why colleges and universities should teach students about the consequences of this form of plagiarism.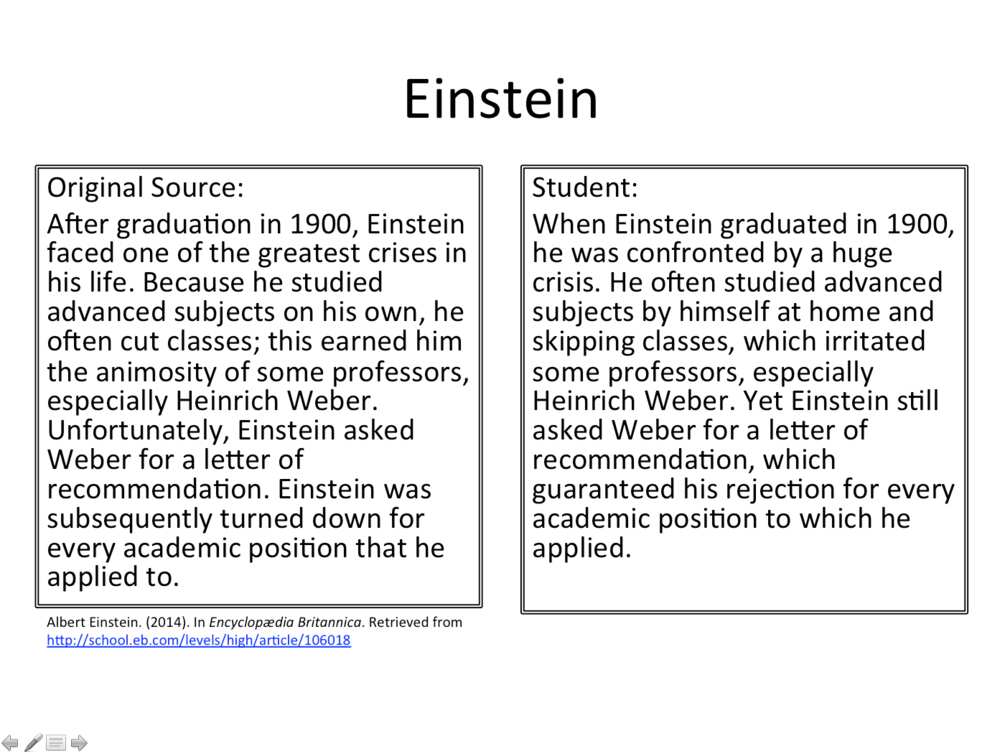 Incorrect citing or citing a non-existent source
One more type of plagiarism may be related to citing the sources. You need to correctly cite the sources by rephrasing a text or using citation quotes from the original source. Sometimes, when students are searching for a source to back up a statement in their paper and are unable to find it, they make up a non-existent source or include wrong information about it. This is also a form of plagiarism. By doing so, you make readers think that your work is supported by a real source.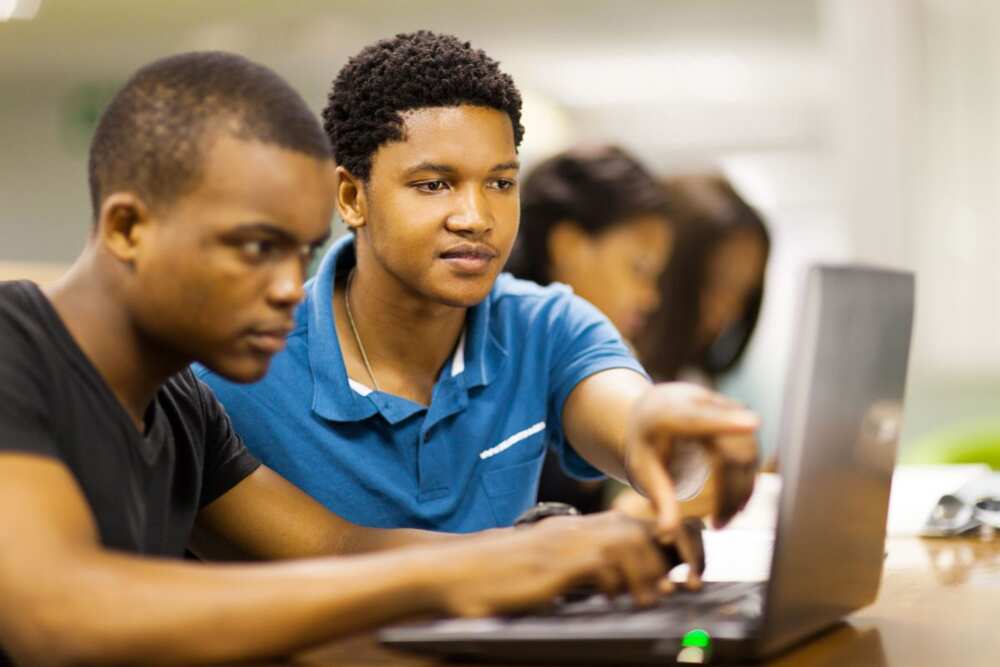 These are the most common and other types of plagiarism in academic writing. In case, you know about any of them, you can also learn how to deal with them. The best way to defend yourself against plagiarism is to practice effective writing skills.
If you learn more about paraphrasing, quoting, and proper citing and referencing material, you will know how to prevent plagiarism. The best way to gain good writing skills is to create your own work.
It is recommended to start writing papers as early as possible to avoid a need for plagiarising. If you need to check the uniqueness, or even accidental plagiarism, use a plagiarism checker to make sure that your writing is original and well-cited.
READ ALSO: How to write background of the study in research
Source: Legit.ng