To be the object of desire and dreams of a beloved man is a natural feminine desire. Do you want to know how to make your man miss you? Take advantage of practical tips and psychological techniques. Build your tactics, pick the right levers, and you will occupy the thoughts of the guy fully.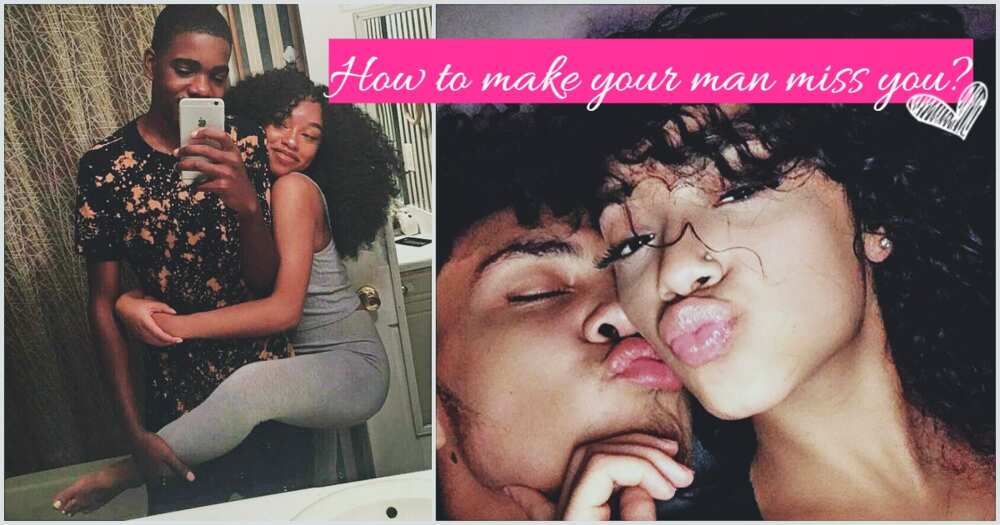 How to make your man miss you badly
We will disclose some secrets to you. Your task is to read carefully, apply them and have a great desire to be a whole universe for him.
1. Make his friends like you
The first thing you should try to do is to become a girl whom all friends of the chosen one admire. One should not underestimate the influence of the opinions of the man's friends. The more he thinks about you, the more he will think about you.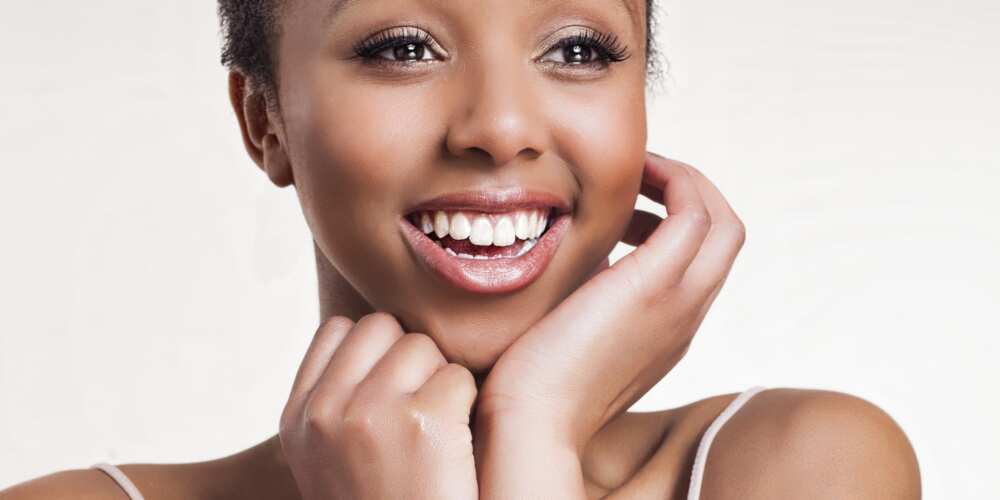 READ ALSO: Cute names for boyfriend in your phone
2. Be an original and engaging conversationalist
How to make a man think about a woman and miss her badly? You must be an engaging conversationalist. This does not mean being an outrageous.
Thus, the first step of the strategy: "how to make a man think about a woman" is to become the kind of person he wants to listen to, and not just look at.
3. Become the main reward for your hero
The area of ​​interest of the male half of the population is, for the most part, between sports and card games. But even more, they love to get victories. And the more difficult the task, the greater the joy and pleasure of the victory. Therefore, it is necessary to become the main reward for your hero. He should be proud that such a girl chose him among all the other.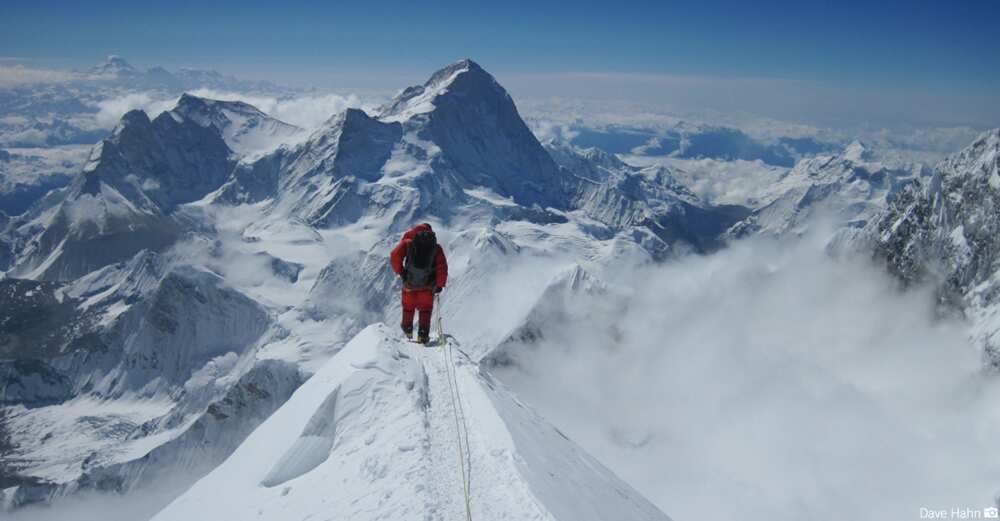 4. Be yourself
It may sound very trivial, but you want him to be interested in you as you are not in the ideal image you have created. He needs to think about the real you and miss real you as well.
Many women at first surround the men they like only with a bright atmosphere and are play the role of trouble-free young ladies, but all this is temporary. The man will enjoy your company, and when you leave, he will find more important things to think about.
If you want him to think about you and miss you, you need to become more just a person with whom it is so cool to spend time. Let him see that you are real and not so sweet all the time. Let him become hooked on the way you look, talk, and behave. Show him different "tastes" of your personality.
5. How to make your man miss and love you more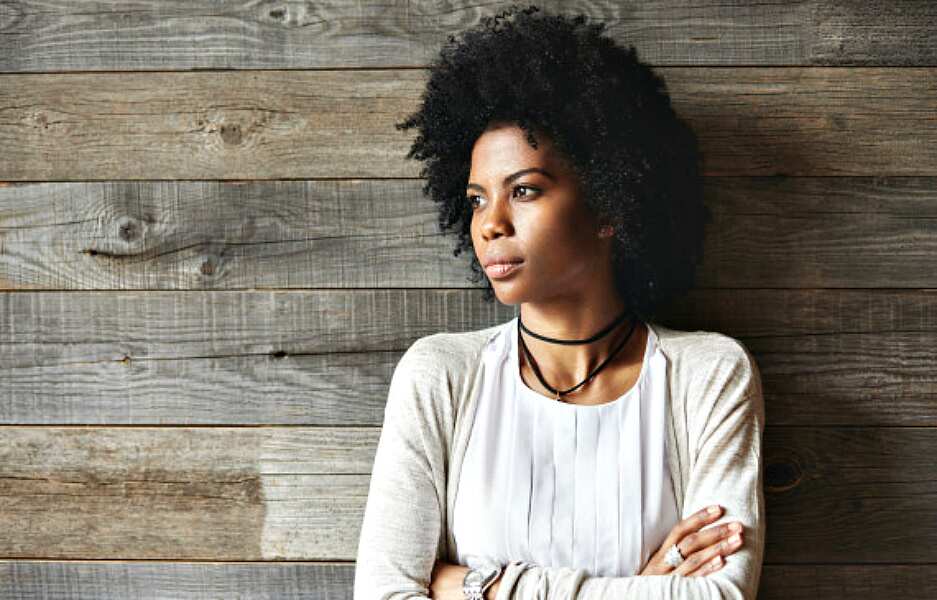 6. Heat his interest
Become a mystery for him, make him crave for knowing more and more about you. Do not disclose all secrets at once. Do not let him lose the interest, try to heat it, and he will miss you deeply and will fall in love, for sure.
7. Make him jealous
When the interest is heated enough, do not forget about the best female friend - jealousy. After all, it is a strong feeling, which is sometimes perceived by people as love. He must understand that fact that any moment he can lose you. Believe me, when a man feels jealousy he starts to think about a girl several times more often than usual. He will start to miss you unconsciously. And again, the main rule here is the same: do not overdo. In other words, there should be no apparent reason for jealousy.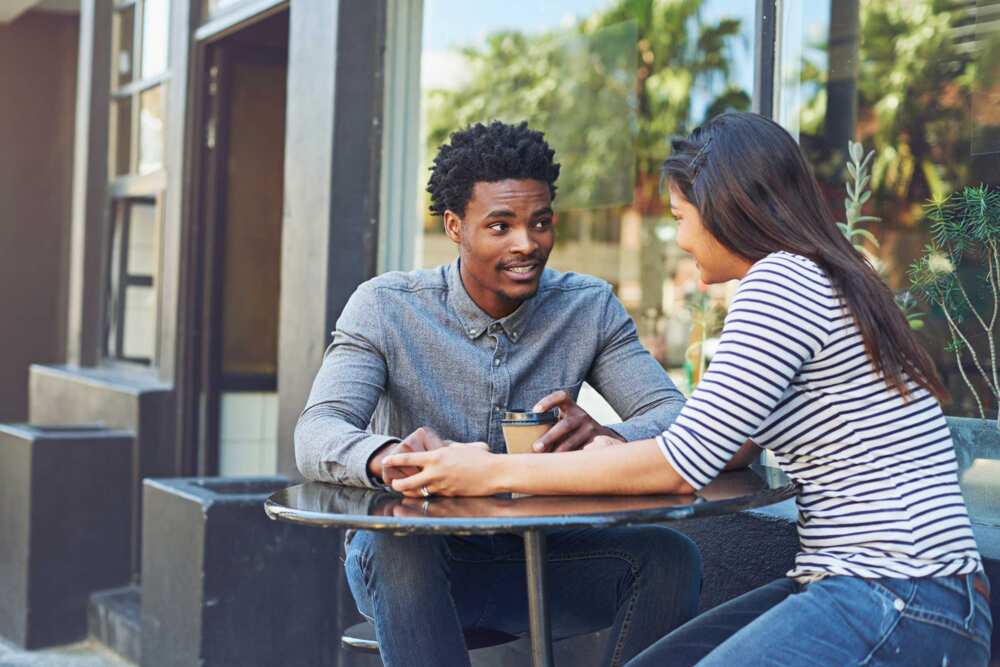 How to make your ex-boyfriend think about you?
The main and very simple rule here is to stop thinking about him. You definitely should not be very obsessive. Therefore, there is no need to be in his face, to bomb his phone with messages, and annoy him on social networks by hundreds of emoticons. Treat 'em mean, keep 'em keen. This works both for men and women equally.
Psychologists recommend women to become the best of the best for their men. If you want him to think about you and as a result, start to miss you badly. It will be more efficient to spend this time on your personal development, health or appearance, but do not completely disappear from his field of vision. We recommend periodically go to the parties that your guy attends, or to visit the places where he is a frequenter. Show him that you feel amazing without him. And again, do not overact.
In this case, any meeting with a former guy should give the impression of play of chance. It is also necessary to look not at a hundred, but a thousand percent better, to radiate happiness and fun. Besides, you can make the former boyfriend jealous with the help of social networks by posting a few photos where you are in the company with a man or have fun with friends. We are sure that he monitors your social network from time to time.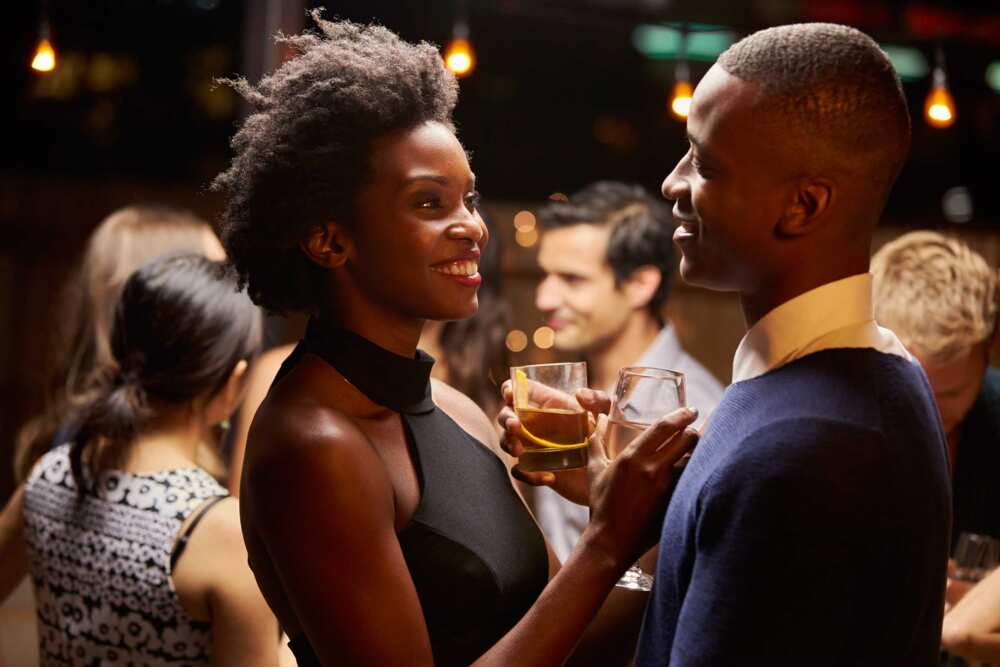 READ ALSO: Most touching love messages for boyfriend
Texts to make him think about you
The main rule that works here: to make him miss you need to say that you miss him. You can try the sms below or make them more personal, everything depends on your decision.
I had a terrible day, but at the thought of yesterday's meeting, a smile appears on my face.
Still thinking about how cool you look in these jeans.
I heard our song on the radio and thought about you. I miss.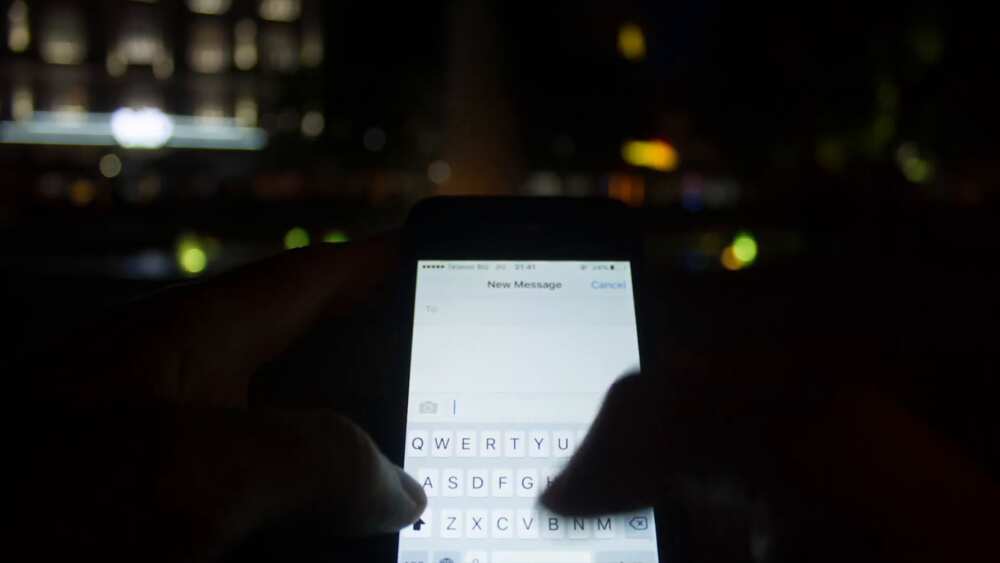 It also can be a subtle hint of a date:
My friends and I gathered in a cafe - I will take place for you at a table.
Today I will be for a walk in the park. Would you like to join?
It will be the perfect weather for the next weekend`s picnic. I will take a warm blanket and snacks.
Do you think only women love compliments? You are mistaken, men are also greedy for flattery and can melt from pleasant words. Especially if their girlfriend says:
I am the happiest because you are mine.
I am always cold, but thoughts of you warm my heart.
People close their eyes to see colorful dreams, and I go to bed to see you in dreams.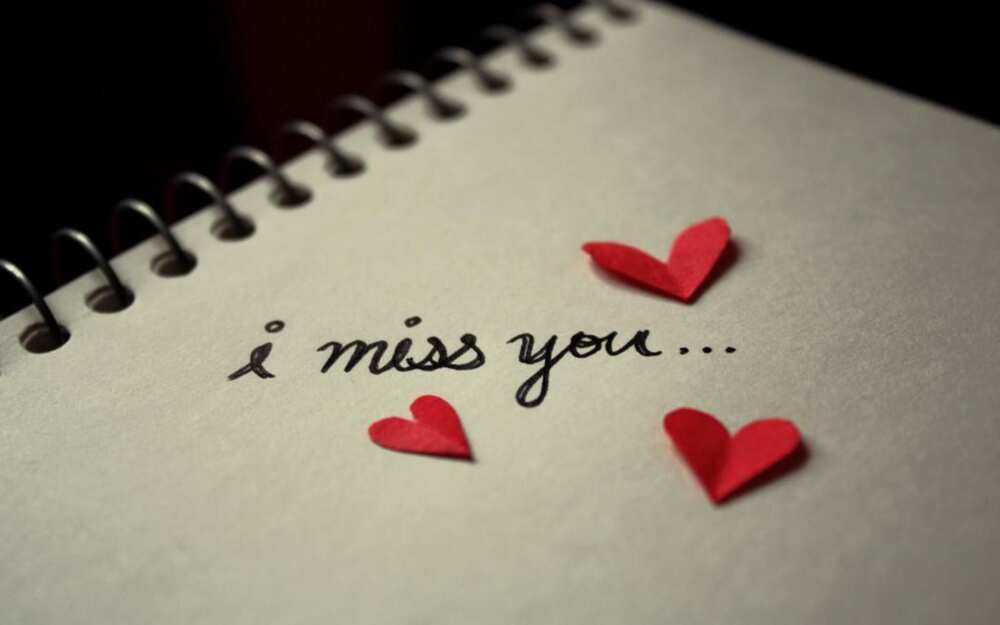 Quotes of famous personalities can also be used in your messages:
"It's a pity you are so far away. But any obstacle to love only strengthens it ." (W. Shakespeare)
"It's easier to live without love, but there's no point without it." (L.N. Tolstoy)
"A woman should not say that she loves. Her shining happy eyes will tell about it "(E.M.Remark)
When you are already dating, you can use more romantic love messages, which will inevitably make your boyfriend smile and start to miss you:
Hey. I am the message entrusted to give you an unlimited number of the most tender kisses!
It is impossible to put into words all the tenderness that I feel for you. I want to be near and hug you soon.
Parting with you seems like a real agony. As if all my joy was stolen. I miss you like crazy.
I want to look back into your eyes and see our love there. I hope we will be together again soon.
I miss your passionate lips, gentle morning kisses and our quiet evenings in a private atmosphere.
To say "I miss you" means to say nothing. From the soulful anguish, I want to howl. But I hold back. I'm afraid the neighbors would call a priest. Or psychiatrists.
I love dearly. I miss incredibly.
I do not want to miss you, but it does not work in another way. The heart refuses to listen to the brain!
No matter how I scold this, no matter how I persuade this, my heart asks for you anyway.
You are addictive. Without your voice and your touch, I begin to break. SOS! Save me!
You are my only cure for the depression. When you're around, the sun shines brighter.
You are very far away from me, but distance is not a hindrance to my heart. It, as before, knocks only for you and misses unimaginably.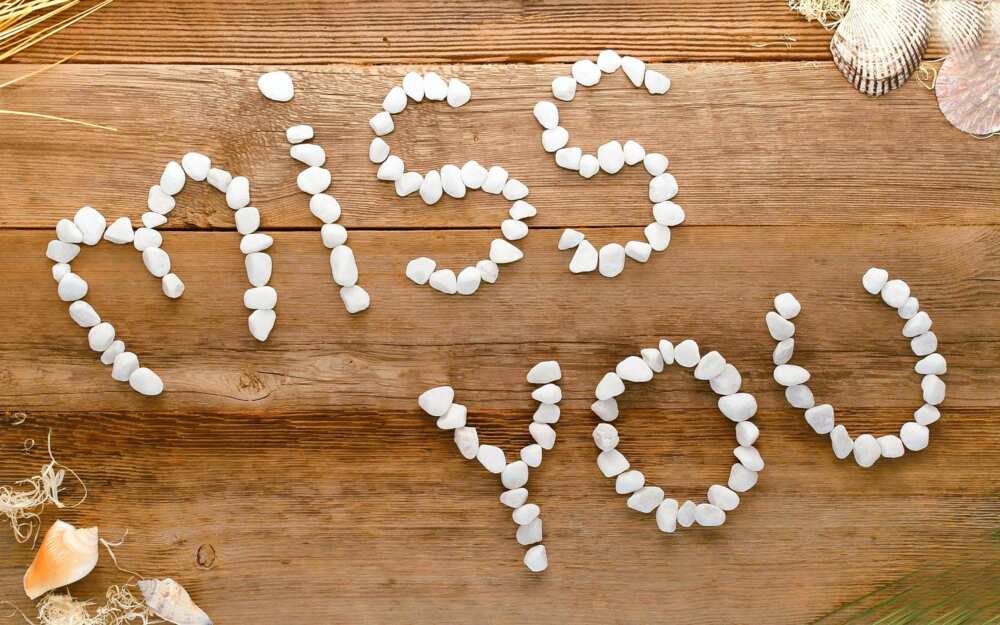 You can use long messages, but be careful, because not all men like to read them to the end:
My dearest man. I remember the time when I saw your photo, just read a couple of phrases addressed to me as a stranger in your life. It is so unusually intertwined the strings of our destinies. I felt something unusual when I was going to our first meeting, no, it felt my heart. I was lost in my sensations then, but I understood that a miracle was happening, two souls found each other. Now I can shout to the whole world that I am happy, and then everything that happened stunned me. I only know that I fell in love with you. I always want to be with you.
You are the only person that stuck in my heart ... My world, my Universe ... You are mine. You are only mine! Your look drives me crazy. Your voice makes my heart beat faster ... You are the most precious and desirable for me. It is impossible to breathe without you! You are my bright ray of happiness in these gray identical days. I live only for you. I love you very much!
I want to fall asleep in your arms and to wake up from your warm breath. I want to watch a movie, putting my chin on your chest. I want to inhale your smell, so fresh and warm. I want to take your arm, and going outside. I want all this because I love you madly."
And finally, there are a few tricks. When the time of the innocent flirting is over, you can please him with hotter messages:
This night was very hot. Do you want to repeat?
I am sick. The doctor prescribed me to have bed rest. With you.
You're so tempting in a white T-shirt, it makes me hot.
The main thing is to know the measure in everything. You do not need to attract too much attention to yourself, a man should come to this himself, without pushing to this, all you need is to help him a bit. You do not need to overdo in your actions.
READ ALSO: Text messages for him to make him smile