Top Nigerian actresses and actors
Do you want to know the names of top Nigerian actresses and actors? If yes, we are glad to inform you that you have chosen the right site to do this. Read on to find the list of the most famous and talented movie stars in Nigeria who bring us aesthetic pleasure by their incredible acting talent. You will also find out the main facts from the lives of these Nollywood screen stars in the post below.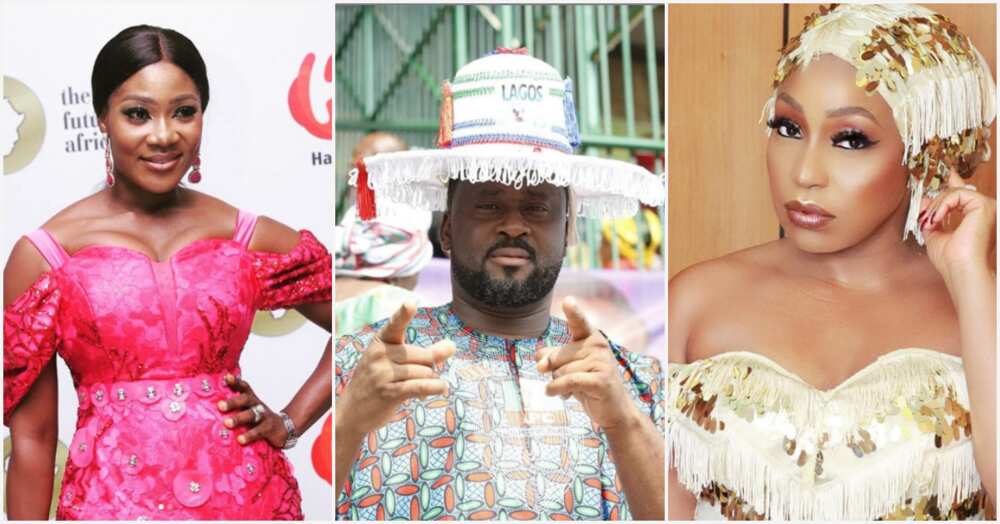 Today, there is quite a significant number of Nigerian actors, but here we have created for you a list of top movie stars of our country. We know that fans are interested in the lives of top representatives of Nollywood, so read on to know more!
Top Nigerian actresses and actors
If you believe that we have missed some actresses and actors and they must be on the list, feel free to share your opinion with us in the comments section. Of course, to find out if we have missed someone or not you need to read the article to the very end. Let's start our overview with the list of the best Nigerian actresses:
Rita Dominic
READ ALSO: 8 Nigerian actors and actresses in Hollywood
Rita Dominic was born in Imo State on July 12, 1975. Her parents were involved in medical practice, but Rita decided to start her acting career. Her first acting experience was in children's television shows. In 1998, Rita got her first role in the movie "A Time to Kill." The first notable award came in 2004; it was "Most Outstanding Actress" award by City People Awards.
43-years-old Nigerian actress starred in around one hundred Nollywood movies. She is the owner of more than 30 notable awards, including the Africa Movie Academy Award.
Mercy Johnson
Another one among top Nigerian actresses and actors is, of course, Mercy Johnson. Mercy was born on born 28 August 1984 in Lagos. She is one of seven siblings in her family. After the graduation of secondary education, she received the proposition to act in the movie "The Maid" (2004). After her excellent play in this movie, she received more proposals by Nigerian filmmakers. In 2009, she got the first big award.
Her acting in "Dumebi the Dirty Girl" brought her Africa Magic Viewers Choice Award in 2013. To this date, the filmography of the actress consists of more than 100 movies, and the actress continues her star way in Nigerian cinematography.
Tonto Dikeh
The full name of the actress is Tonto Wigo Charity Dikeh; she was born on 9 June 1985. She is also known as singer and philanthropist. Tonto originates from a subgroup of the Igbo tribe that lives in Rivers State. Tonto Dikeh starred in more than 30 movies. Her role in the film "Dirty Secret" generated some disputes in Nigeria because of adult scenes.
Tonto started singing career in 2012; she released two singles that were very welcomed by fans. She worked with DB Records and released several successful singles. The actress successfully continues her career in the movie industry.
Omotola Jalade Ekeinde
Omotola Jalade was born on 7 February 1978. Now she is famous not only as an actress but as the talented singer, philanthropist, and former model. Her debut of acting happened in 1995 in movie "Venom of Justice," since these times she starred in more than 200 films.
Omotola is the owner of numerous awards from Nigerian, African and international cinematography organisations. In 2013, she was honoured by Time magazine as one of 100 most influential people in the world.  
In 2005, she started her music career, with her debut album called GBA. Omotola Jalade is also involved in many humanitarian projects, the actress is the United Nations WFP Ambassador.  
Genevieve Nnaji
READ ALSO: Richest Nollywood actors and their net worth
The actress was born on born 3 May 1979 in Mbaise, Imo State. She is one of eight children in her family. At the age of 8, she acted in the TV series "Ripples." Genevieve received a first big role in 1998; it was a movie "Most Wanted." In 2009, she was listed among the most paid actresses of Nigeria. She starred in more than 80 movies of Nollywood.
In 2004, Nnaji signed the contract with EKB Records, and released her first music album "One Logologo Line." In 2005, she became the first Nigerian actress who won Best Actress in a Leading Role award by Africa Movie Academy Award. Since 2015 she also works as a movie producer.
Top Nigerian actors
And now, it is time to look at the best actors in Nollywood.
Desmond Elliot
Desmond Oluwashola Elliot was born on 4 February 1974. The actor acted in more than 200 movies, TV shows, and series. He is honoured by Africa Magic Viewers' Choice Awards and a number of other notable awards.
Desmond studied economics at Lagos State University, but under the influence of friends, he tried himself in acting. Desmond started his actor's way in soap operas. In 2008, he successfully co-produced the movie "Reloaded." It is also worth to note that in 2014 Desmond Elliot started his political career.
Kanayo O. Kanayo
The actor was born on March 1, 1962, in Mbaise, Imo State. He is the owner of an award of African Movie Academy in a nomination "Best Actor in a Leading Role 2006." He made a debut of acting in 1992; it was the movie "Living in Bondage." To this date, Anayo Modestus acted in more than one hundred movies. The actor has the title of United Nations ambassador. Kanayo was also honoured by the Nigerian government at the centenary celebration in 2014.
Pete Edochie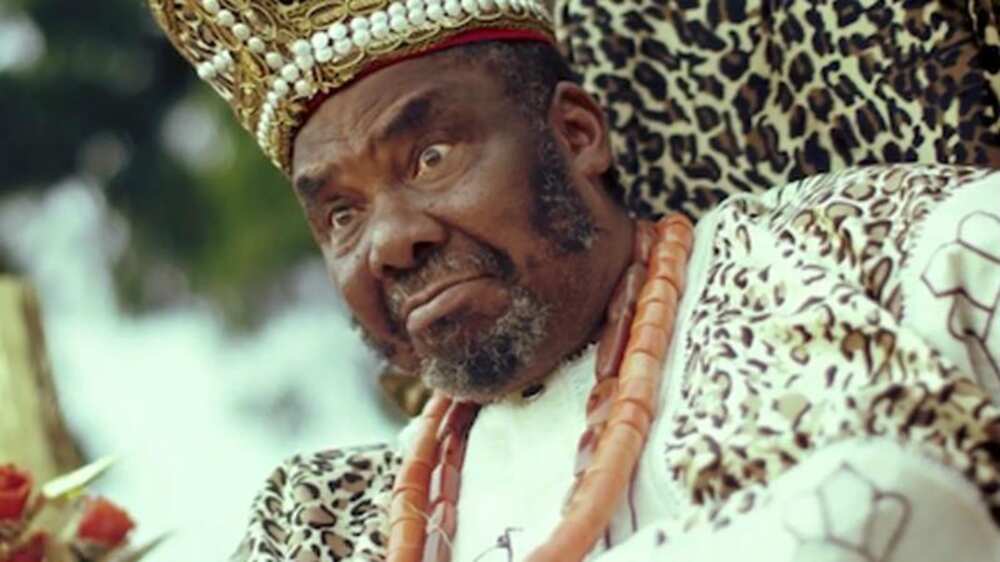 The actor was born on 7 March 1947. Pete Edochie is listed among the most talented actors of Africa, he is honoured by Africa Film Academy and Africa Magic. His fame came in the 1980s after the role of Okonkwo in a screen version of "Things Fall Apart." The filmography of the actor consists of more than 200 movies.
Now the actor is 71 years old, but he is still involved in acting. Recently he starred in the project of Wikipedia that was aimed at increasing the popularity of the resource among older generations.
Nonso Diobi
Nonso was born in Enugu State on July 17, 1985. He is the owner of multiple awards in the field of cinematography. His first experience of acting happened in 2001; it was a role in the movie "Border Line."
The breakthrough came to him after the role in the movie "Across the Bridge." This movie made him known across all Africa. Nonso Diobi starred in almost 100 films and tried himself in film directing. He is a chairman of a leading film/tv production company in Africa that called Golden Tape Media. The actor is also a UN peace ambassador.
Nkem Owoh
The actor was born in Amagu Village near Udi Town on 7 February 1958. A famous Nigerian actor and comedian were honoured by African Movie Academy Award in 2008 and many other notable honours. Nkem starred in more than 50 movies, his career started with various television projects.
He is also known for his song "I Go Chop Your Dollar" which he performed in the movie "The Master." Ngozi Nkem Owoh is very beloved by fans for his sense of humour.
These are the most famous Nigerian actresses and actors; here we showed just 10 examples of talented and awarded screen stars in the country. Nollywood is becoming more and more developed, and we expect to see new stars on screens and more stunning movies. Wait for more overviews in following posts.
READ ALSO: Nollywood actors and actresses who are still single
Source: Legit.ng