P-Square's birthday today
It is P-Square`s birthday today! Ask anybody in the world to name at least several top-rated African groups ever, and they will definitely include P-Square into their list. Actually, if you have never heard about this duo, then you are not fond of music at all. Even despite that fact that two brothers do not perform as one unit anymore, many still remember them as one famous duo. Today Legit.ng is going to congratulate two outstanding performers of Nigerian music and by this occasion, tell you some facts about the talented brothers just for you to know them better.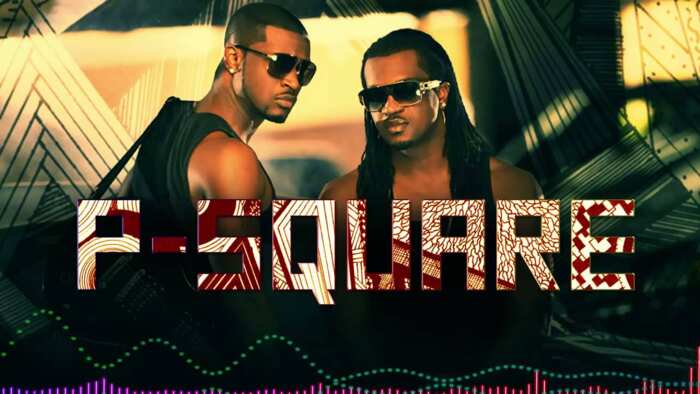 Photo: anniepod.com
How old is P-Square today?
The first question that may appear on your mind will be about P-Square age. Peter and Paul Okoye are two outstanding young men in the prime of life. They are 37 years old today. They were born on the 18th of November, 1981, in Nigeria.
It was quite clear from their childhood that they were to become singers. At school, they joined a music drama club where they sang the songs by MC Hammer, Bobby Brown, and Michael Jackson.
READ ALSO: Peter and Paul Okoye: Who are they?
Peter and Paul Okoye: facts about the family-group
Peter and Paul Okoye before their split up performed with Ginuwine, Sean Paul, Akon, Wizkid, and 2Face Idiba. In 2007, they released their best selling album called Game Over. It sold 8 million copies all around the world. They were nominated for several MTV Europe Music Awards, that include "Best African Act," "Artist of the Decade" and "Best Group" nominations. The twins also won the "Grab Da Mic" competition, were nominated as "Most Promising African Group" in the Kora Awards and won the 2003 Amen Award for "Best R&B Group."
Among their most famous songs you may know:
E No Easy (P-Square featuring J. Martins)
Positif (Matt Houston feat. P-Square)
Chop My Money (P-Square featuring Akon & May D)
Beautiful Onyinye (P-Square featuring Rick Ross)
Bring It On (P-Square featuring Dave Scott)
Getting Down (Mokobé featuring P-Square)
Peter and Paul Okoye being absolutely identical twin brothers have one more brother - Jude Okoye and younger sister – Mary Okoye. Their elder brother Jude used to be their manager, but because of controversy views regarding their career, he refused to perform the role of manager and gave up his position.
In 2017, various media started to talk about the split up of P-Square. Now two brother follow their own ways and try to build their solo careers. Peter is performing under the stage name Mr.P and Paul has chosen Rude Boy as his nickname.
READ ALSO: Peter Okoye's biography and solo career
Besides being very talented musicians, the twin brothers are also happy family men. Both of the twins are married and have children. Peter's wife – Lola Omotayo-Okoye is a marketing representative and Paul's wife – Anita Okoye is a lawyer.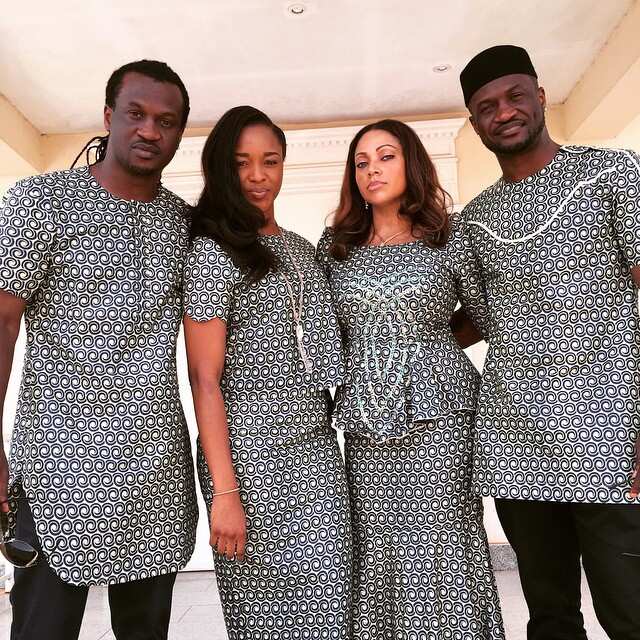 Photo: 36ng.ng
Legit.ng congratulates the brothers today! We wish them a lovely birthday. Besides, we wish endless inspiration to each of them, and we are waiting for new songs from the musicians despite all the difficulties they experience in their creative way! We also wish them to remember always that family and love are the most precious things we have in our lives.
READ ALSO: P-Square split juicy details: Paul Okoye opens secrets
Source: Legit.ng