How Legit.ng shares real Nigerians' opinions; the best examples of reader-created content
You may have noticed Legit.ng regularly updates you with exclusive stories of ordinary people. We reveal the problems and conflicts Nigerians face, everyday challenges they are up to as well as share funny situations, inspiring experiences, real feelings and emotions. In journalism, we call such stories user-generated content.
How do we find the characters of the articles? How do we create engaging and outstanding stories? How does Legit.ng unleash real opinions of citizens about what is going on?
Today we will share the insights of our editor's work and the best human tales published on Legit.ng.
How to find trending topics?
Being a technology-driven media, we use various modern tools and instruments in everything we do, and user-generated content is not an exception.
Our researchers monitor Google Trends, Twitter trends and BuzzSumo to track the hottest topics you talk about and search for exciting people's stories.
Nearly two-thirds of the news are found by our researchers with the help of these tools and general social media search, monitoring and exploring the newsfeed.
The news we managed to find with tech solutions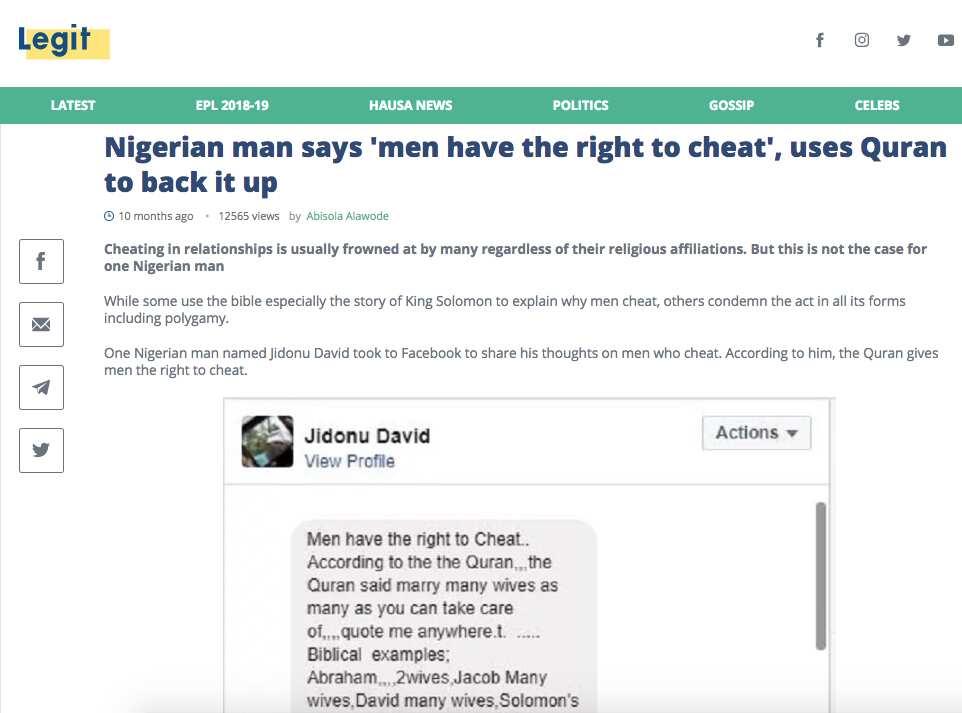 Read more here.
User-submitted content
We appreciate when our loyal readers directly share their updates and matters with Legit.ng. Every day we get lots of requests and messages from various channels.
Where you can share your story to become featured on Legit.ng:
Private messages on Facebook
Public posts (Community) on Legit.ng Facebook page
Facebook group "Submit your news"
Twitter page inbox
Tag Legit.ng (@legitngnews) on Twitter
WhatsApp messages, number - 08146509067
Email to info@corp.legit.ng
Keep in mind that we don't post every submitted story. Having high editorial standards and policies, we always do an additional verification and fact-checking to publish only authentic news.
Examples of user-submitted stories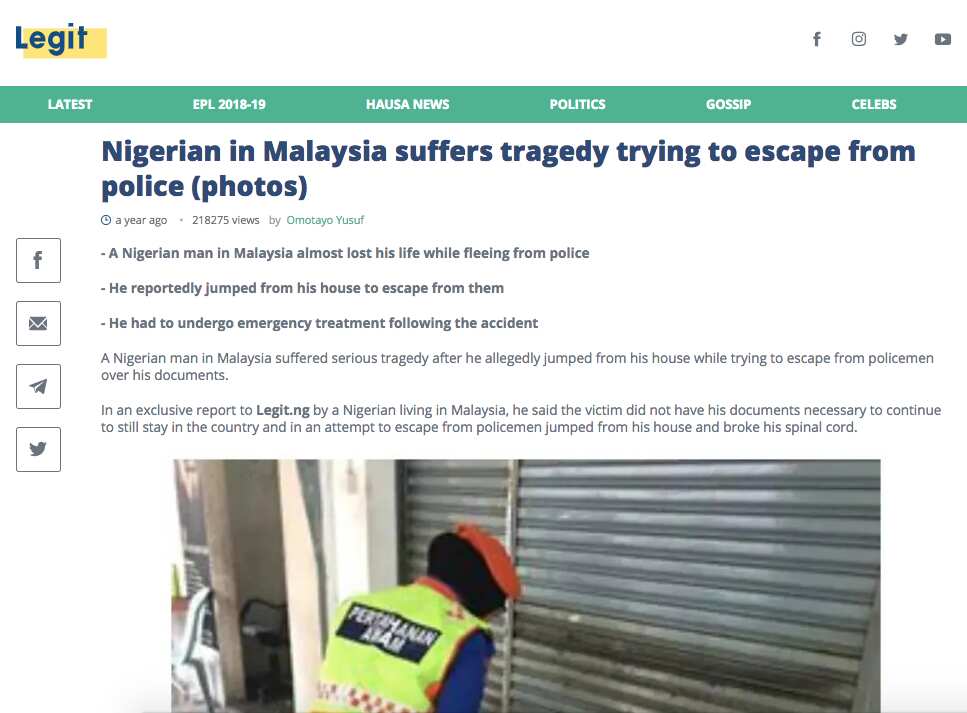 Read more here.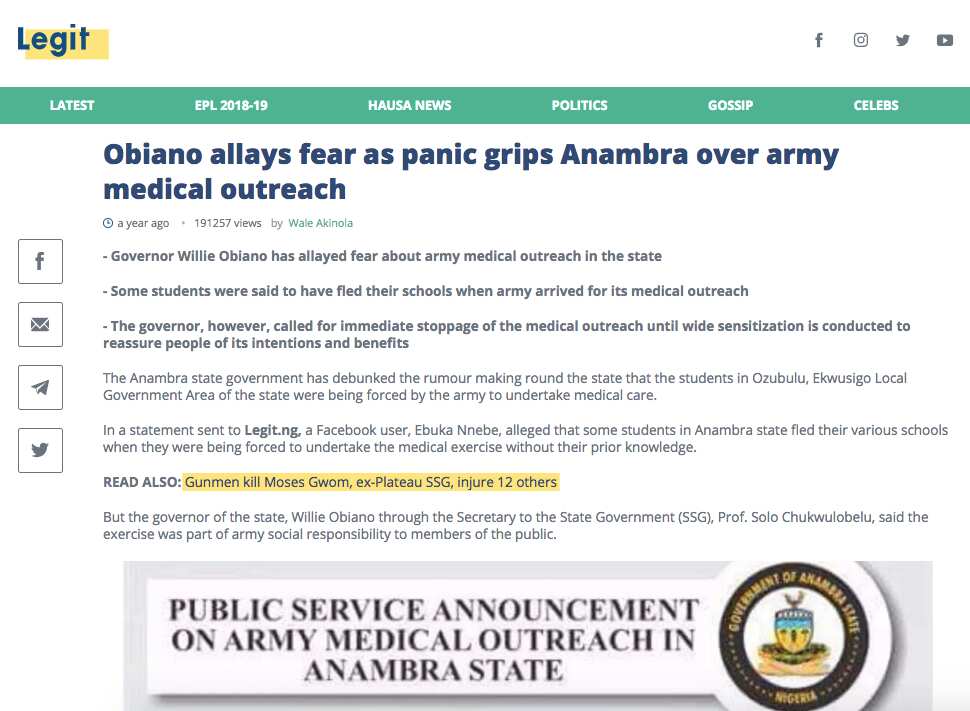 Read more here.
Particular sections with people's opinions
1. Nigerians react
Every important news is followed up by the reactions from Nigerians. We choose the brightest comments from Facebook and Twitter to represent actual people's point of view.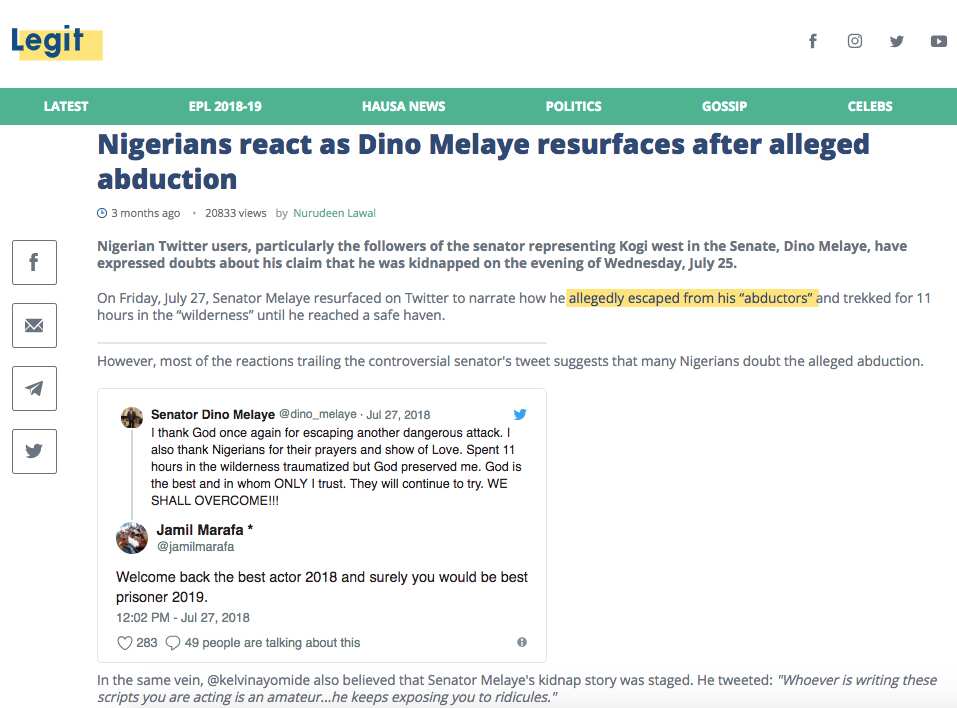 Read more here.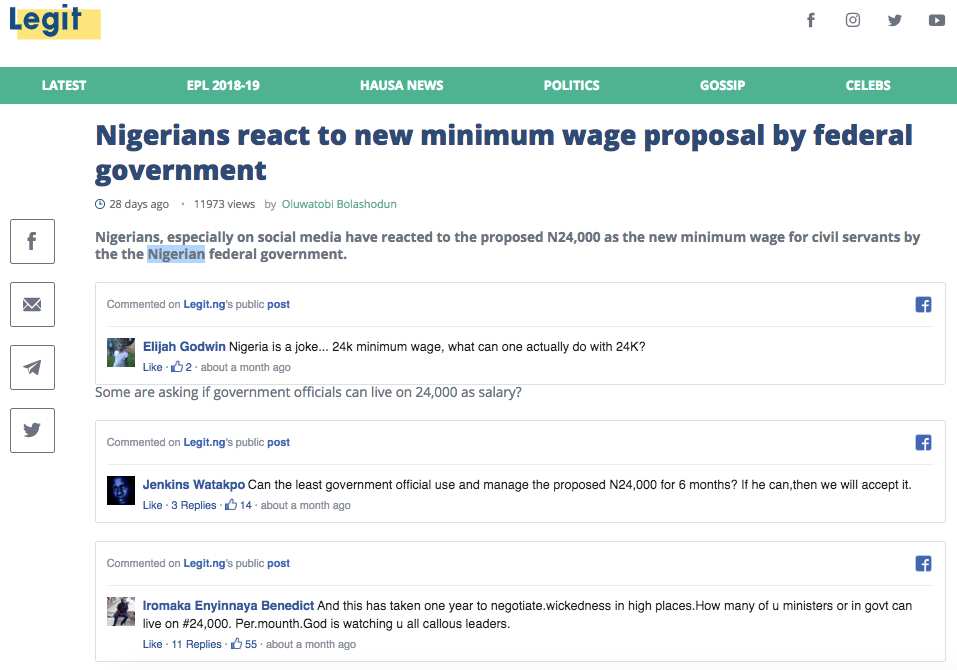 Read more here.
2. Opinions
We frequently publish articles with sincere opinions of Nigerians about things that matter.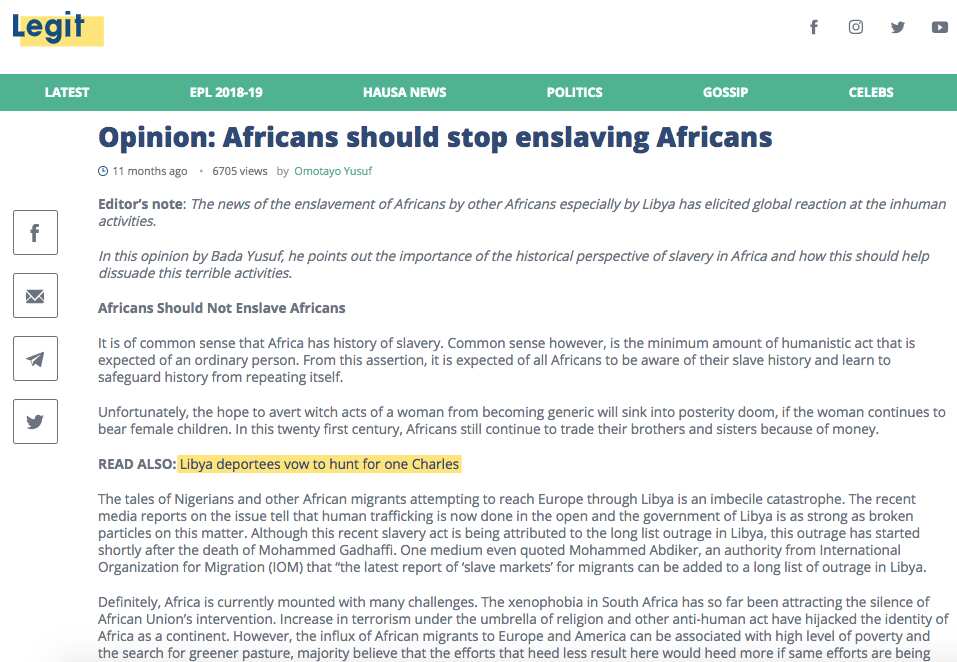 Read more here.
We believe that by widely publishing user-generated stories, Nigerians' reactions and opinions, we make sure our readers get the full picture of what is happening in the world, public attitudes and thoughts.
Legit.ng team does this to help you make the right decisions and stay updated because our mission is to be a guide, leading the way through news.
Thank you for sharing your stories with us!
Source: Legit.ng