Yinka Quadri's biography and acting career
Read the Yinka Quadri biography to know more interesting facts about the life and career of the Nollywood movie director and producer.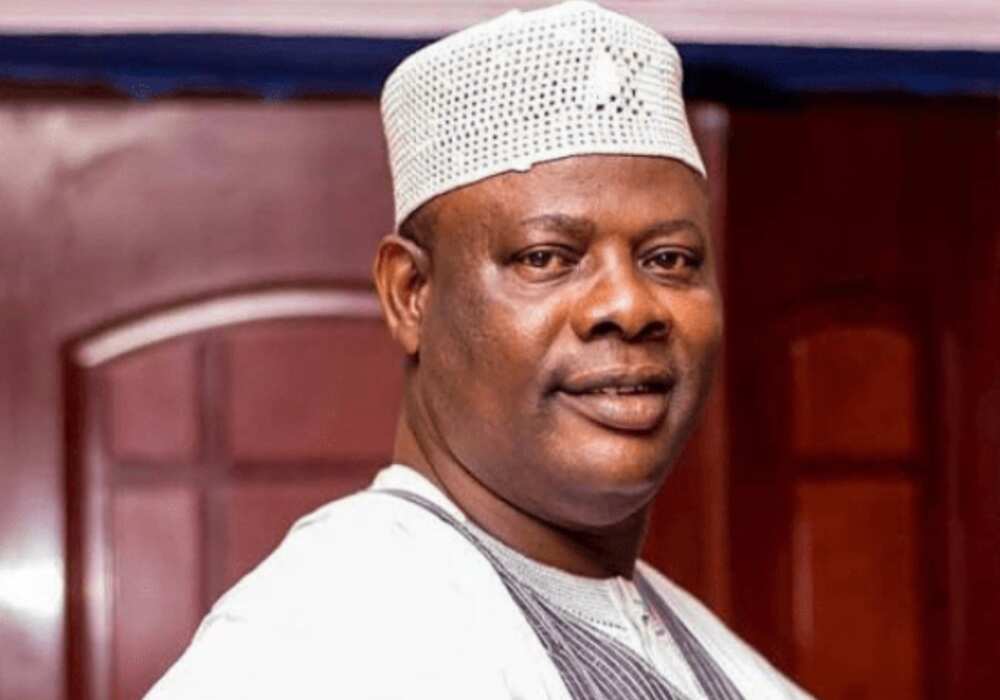 Photo: ebalsblog.com
The biography of Yinka Quadri
Alhaji Ganiu Akanni Olayinka Quadri, best known as Yinka Quadri, is a renowned Nigerian actor of the Yoruba genre, movie director, producer, and motivational speaker. He was born on September 6, 1959, in Lagos Island, Lagos state, Nigeria. However, his home town is Oro in Kwara State, Nigeria. As for now, Yinka Quadri age is 59.
Early life and education
Yinka Quadri earned his primary education at St. Catholic School, Idumagbo, Lagos. Then, he attended his secondary school at Christ High School, Ebute Elefun, Lagos. However, he couldn't finish it and as he decided to start a business. He was also trained as a Dramatist and Performing Artist and obtained the Certificate of professionalism in Theatre Art Practitioners.
Yinka Quadri was born into a middle-class polygamous family. Yinka Quadri's father was a wealthy man who had 22 children. When Yinka was young, he helped his father to manage his business. In the 1980's, at the early stage of his acting career, he combined these two jobs. In the beginning, his father was against the path his son chose but later supported him because he saw that his son was happy to be an actor. Yinka Quadri lost his father in 1994.
READ ALSO: Nollywood Yoruba movies everyone should watch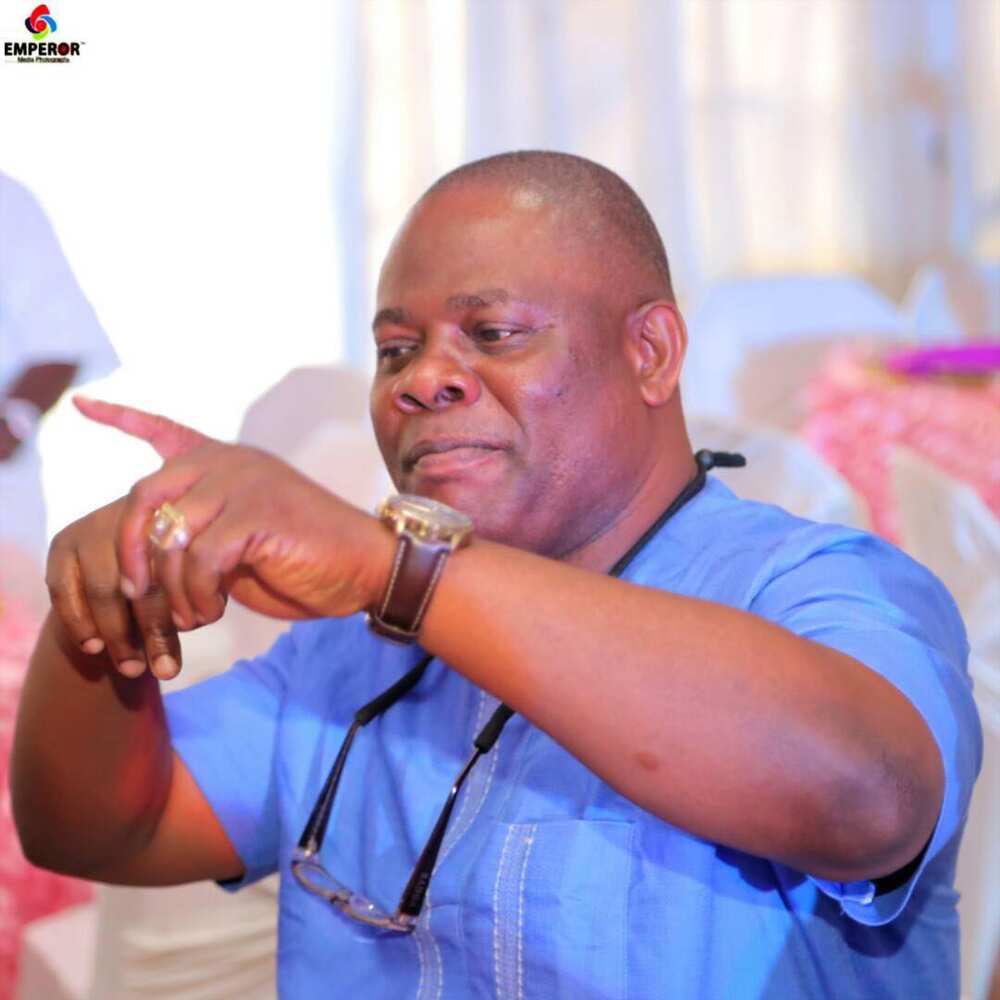 Photo: timeofgist.com.ng
Acting career
Yinka's acting career started in 1976 when he dropped out off the secondary school. Yinka was so passionate about his acting career to build which he sold a 504 car to produce a home video titled 'Ojiji' with Prince Jide Kosoko. Quadri and Taiwo Olayinka along with other friends formed a drama group called Afopina Theatre Group. He also started a TV series titled Agbodorogun.
In total, Yinka Quadri has starred in more than 120 Yoruba films and several TV series. Some of the most popular of them include Àsírí owó (The Secret of Wealth), Igberaga (Pride), Afefe Ife (The Wind of Love), Aje Meta (The Three Witches), Owu Alantakun (The Spider's Web), and Kadara Mi (My Destiny).
Selected filmography
Some of Yinka Quadri films are the following:
Olaniyonu
Kutupu
Kura
Ekun
Agbodorogun
Ojiji
Egbinrin Ote
Araba
Ilari
Odun Baku
Bolode O'ku
Èebúdolá Tèmi
Abeni
Abulesowo
Niwoyi Ola
Ilekun Olorun
Okinni
Irepodun
Eyin Ogongo
Olorire
Sababi
Owu Alantakun
Ojo Ketala
Abesujobi
Dara
Iran
Apaadi
Ojuse
Ojo Idajo
Eni Agbelebu.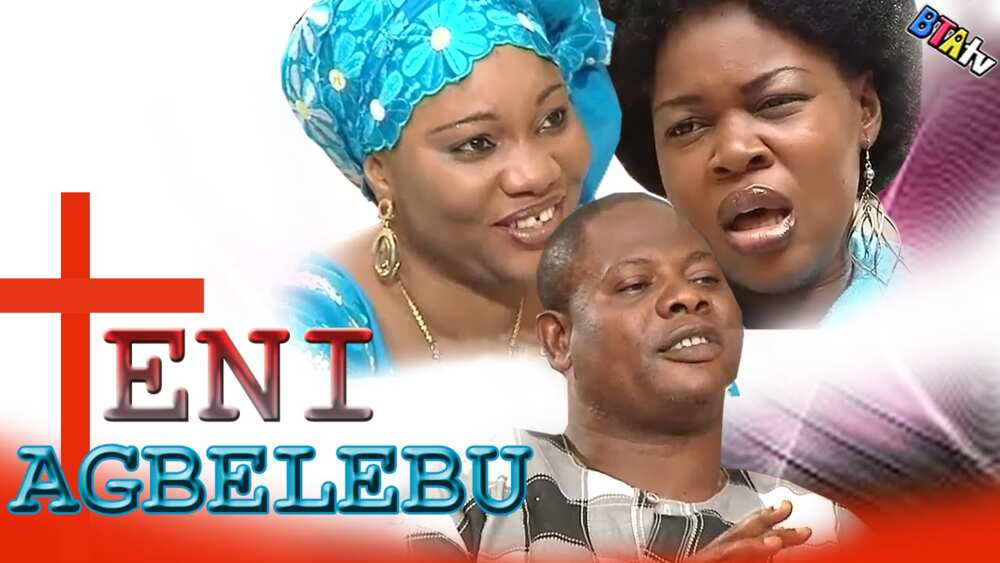 Photo: youtube.com
Yinka Quadri's awards and nominations
The popular actor, film director, and producer has many awards attached to his name. The awards a renowned Nollywood actor has won include:
Best Actor in a Supporting Role (2007 Movie Academy Awards)
Best Actor in a Leading Role (2014 Best of Nollywood Awards)
Agba Akin of Oro-Kingdom (traditional title)
City People Movie Lifetime Achievement Award (2017)
an award of Excellence In Recognition of his Great Performance In the field of Entertainment in 2004 by the Student Union Government, Federal College of Education (Technicak) Akoka, Lagos.
The famous actor has also been nominated for the following awards:
Best Actor in a Supporting Role at 2007 3rd Africa Movie Academy Awards
Best Indigenous Actor in a Lead Role (Yoruba) at 2010 Best of Nollywood Awards
Best Actor in an Indigenous Movie (Non-English speaking language) at 2012 Nollywood Movies Awards
Best Supporting Actor in a Yoruba film at 2013 Best of Nollywood Awards
Best Actor in Leading Role (Yoruba) at 2014 Best of Nollywood Awards.
Yinka Quadri is currently the President of Odunfa Caucus Production. Also, he occupies the following positions:
Director of Ok Films Nigeria Limited
Vice President Of A.N.T.P (North).
National Financial Secretary (ANTP).
In past, Yinka Quadri worked as:
the state Treasurer of A.N.T.P. 1994 – 1998.
National Financial Secretary of A.N.T.P. (2000)
National Vice-President of A.N.T.P. (2004-2008).
Yinka Quadri has been recognized for his contributions to the movie industry in Nigeria. He is a talented theatre arts practitioner and a film producer. Alhaji Yinka Quadri has produced many films among which are: Ojiji (Shadow) In Cellulog, Oba Elaesn In VHS and Audio Tape, etc.
Yinka Quadri has a lot of hobbies, his the most favourite activities include indoor games, communication, directing, screenplay, film producing, acting and traveling.
READ ALSO: Famous Nigerians that are world celebrities
Autobiographical book of Yinka Quadri
On April 27, 2014, Yoruba movie superstar Yinka Quadri celebrated his 50 anniversary and 36 years on stage. He launched his autobiographical book titled Yinka Quadri: Scent of a Legend to celebrate this event in the Nollywood film industry.
When he asked about conceiving the idea to write the book, he answered:
"I would say the idea just came overnight. It just occurred to me that no one knows tomorrow. People have this habit of rewriting someone's history. They would leave the truth and tell lies, so, I decided to write about myself. I would eventually grow old as I age. Even while we are alive, they are arguing with us over what we know, so I just had the inspiration to put my story in writing".
What is more important is that the story includes some facts about the film industry in Nigeria, especially, the Yoruba genre. This book will make any argument about Yinka Quadri impossible. The book was written in English to make the information about Yoruba movies available to the wide publicity. It took Yinka Quadri eight months to write it:
"It took me that long because it is my life history, from the beginning of my existence to now, over 50 years. One has to be meticulous".
A lot of stars and celebrities, friends and family were invited to celebrate with the famous professional this great date. At the event, as he officially released his autobiography. The ceremony was held at the Blue Roof, LTV ground, Agidingbi, Ikeja, Lagos. The guests included the wife of the Lagos state governor, Dame Abimbola Fashola, National leader of the Oodua Peoples Congress, (OPC) Otunba Gani Adams. Many friends and colleagues among which Oga Bello, Jide Kosoko, and many more came to praise the versatile actor.
Jide Kosoko, a famous Nigerian actor and Yinka Quadri's childhood friend, said that he deserves the honour he was getting on his birthday:
"He is really focused, he is a fantastic actor and aside all these, we are very close. He should keep doing what he knows how to do and he will continue to be successful".
When talking about his life and career in one of the interviews, Yinka Quadri said that he passed through rough and hard ways, but he is thankful to God, that he was able to overcome. He told about the days when there was nothing to eat, the days of hunger.
The famous Nigerian actor Yinka Quadri biography is full of interesting facts, however, if you are curious to know more about Yinka Quadri's life and career, here are his profiles on social media:
Yinka Quadri on Facebook: Yinka Quadri
Yinka Quadri on Instagram: @yinkaquadrifilms
READ ALSO: Top 10 richest actors in the world in 2018
Yinka Quadri's net worth in 2018
According to moss9ja, Yinka Quadri's estimated net worth is about $250,000.
Yinka Quadri's wife and children
Alhaji Yinka Quadri is happily married with children. Yinka Quadri has 5 beautiful children: Muyiwa Quadri, Yewande Quadri, Olajuwon Quadri, and Folarin Quadri. Yinka Quadri also has grandchildren. He is a devout Muslim and an Alhaji.
He has produced, written and featured in many Nollywood films but decided to keep his family out of the industry. Among Yinka Quadri children, one of his sons has ventured into the Yoruba film industry. Yinka Quadri has introduced his son Muyiwa Quadri who is a Nollywood actor like his father. He is Yinka Quadri's 2nd son and his right-hand man because he is always on set with his father. He has become a prominent face on TV screens very fast. One couldn't predict if he would go as far as his father because of the competition in the Nollywood film industry. Muyiwa Quadri is known to collaborate with Tunde Owokoniran, Tayo Sobola, Odunlade Adekola, Ijaduade Azeez and other.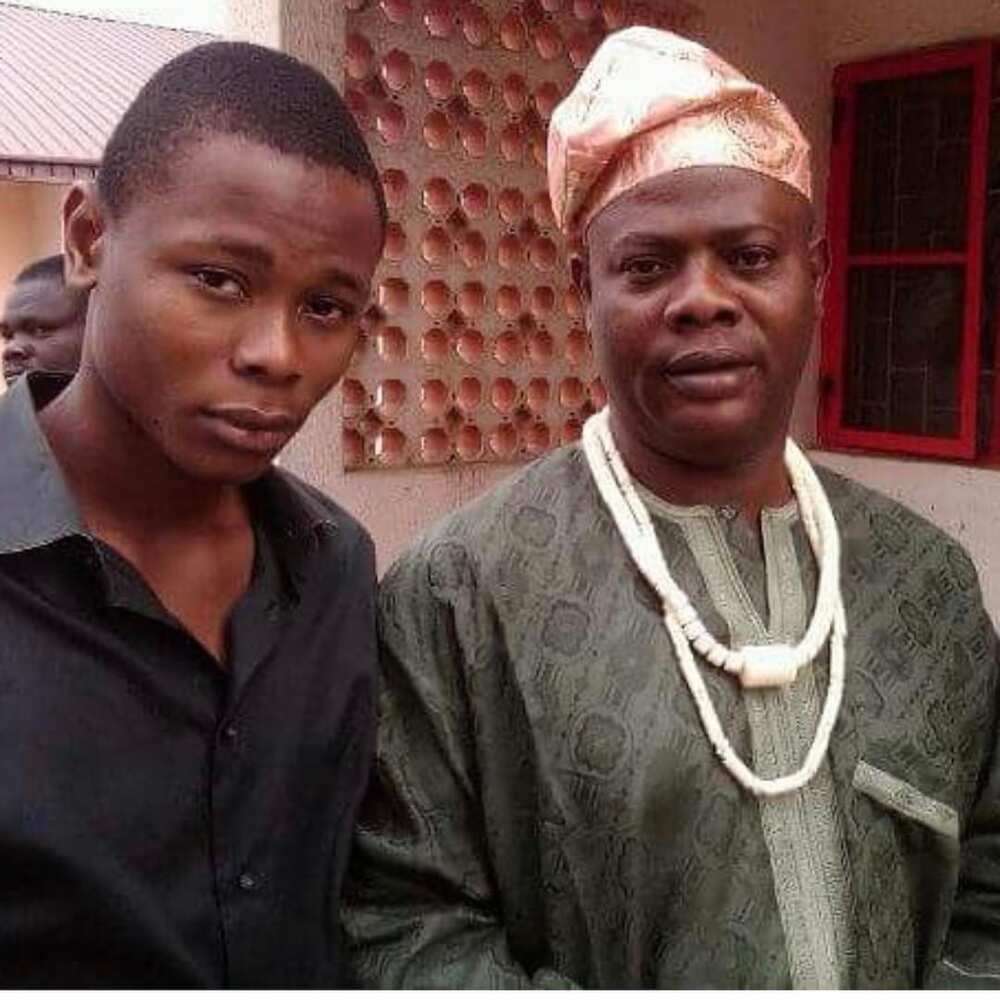 Photo: chitexlandblog.wordpress.com
His wife Sadiat Quadri seemed to be very happy for his husband celebrating 36 years in the industry and feels fulfilled after staying with him all those years. In one of the interviews she said that she was praying for him he could do many more by God's grace:
"Any wife that wants the progress of her husband will give him all the support he needs. I pray that people will keep appreciating him and his work and his star will never go dim".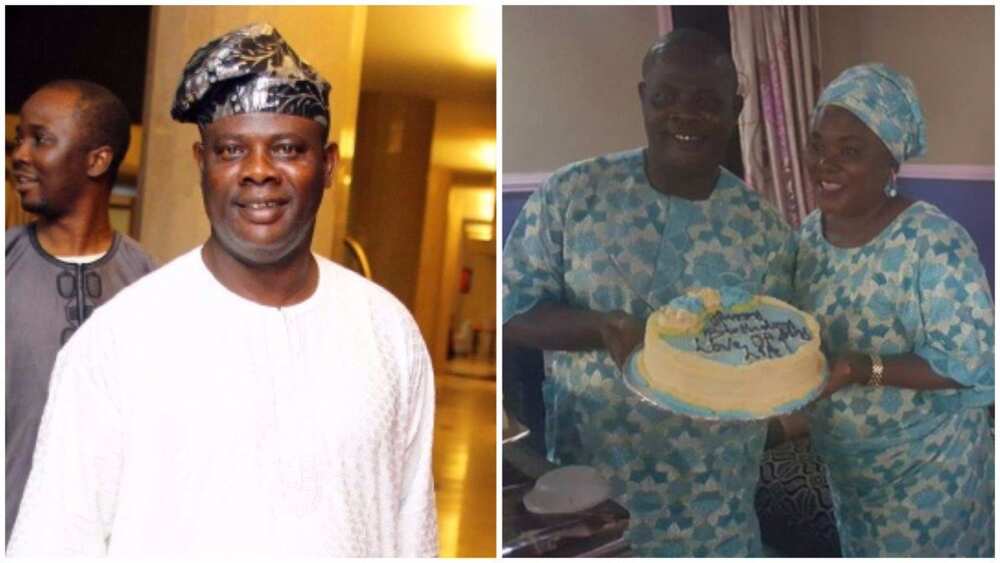 Photo: twitter.com
Hope you found a lot of interesting facts about the life and career of one of the most popular Nollywood movie directors and producers Yinka Quadri.
READ ALSO: Most beautiful Nollywood upcoming actresses
Source: Legit.ng