"Is Yemi Alade married?" or "Who is Yemi Alade dating now? These questions have been hot for several years and still do not leave the minds of the star's fans and all who are interested in the personal life of the beautiful and talented Nigerian musician. We will answer all these questions in our article. All you need is to keep reading to find out the juicy details.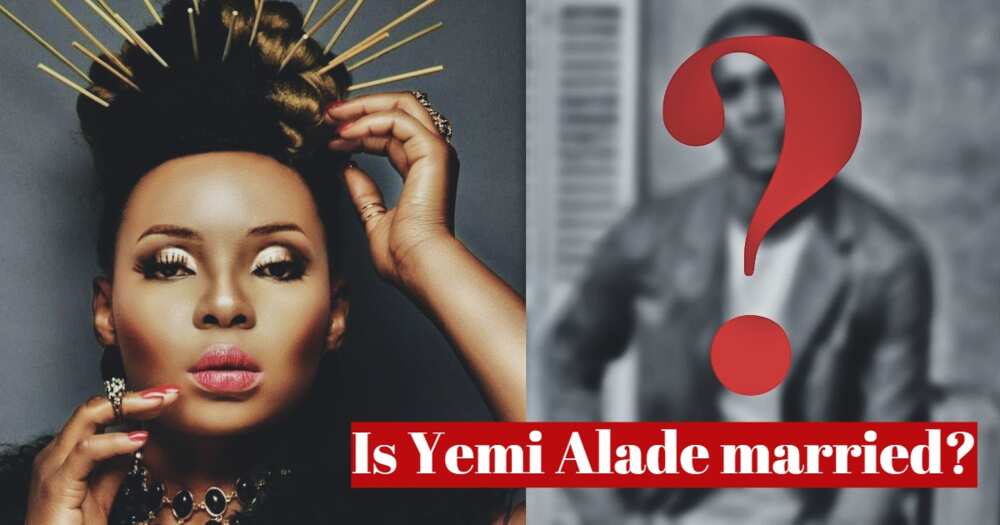 Yemi Alade: is she married?
Yemi Alade has always been famous for her incredible beauty and has repeatedly entered the top of the most beautiful women in Nigeria and all over the world. Nevertheless, she's not in a hurry to tie the knot. She enjoys her life and freedom. Yemi once confessed to journalists that she likes being alone and she does not want to get married now.
READ ALSO: How old is Yemi Alade and other facts to know
Who is Yemi Alade dating?
Now you know that Yemi Alade is not married, what about a boyfriend. Is Yemi dating somebody right now?
The lady did not make statements about a permanent or potential guy. Even the press is empty about it. But, some events led all fans of the singer astray. For example, after the release of the video for her song "Johnny," she was rumoured to be in a relationship with actor Alex Ekubo, who played her lover in the looking for my Johnny song. Later, Yemi called him an attractive and good guy, but she denied all the rumors about their possible relationships.
Once Yemi admitted that she was in love with the famous Nigerian rapper Phyno and Flavour, but these were only compliments to the guys and the singer's friendly attitude towards them, nothing more.
READ ALSO: Where is Yemi Alade from and other facts
Some "fans" of Yemi Alade said that she must hurry o get married because "she is getting old."
The verbal battle began when Yemi uploaded her photo to Instagram, signing:
"'m Online Pretending That I am good without you My Love Where You Dey?
"Fan" proved to be extremely disrespectful and rude, even with some mockery. He replied in this way:
You are getting very old, don't you think you should start planning on your family? Enjoyment like this will not solve anything. Start a family and be a role model to other celebrities… Okay, I never meant to be rude it's just my little advice.
On this kind of "advice", the girl replied proud and smart, letting him know that he should not be so rude.
We are all getting old. My brother, you don't see me coming to your page to advice you to change your bleaching cream and i don't mean to be rude either, my little advice.
It is difficult to believe that such a gorgeous and famous lady is still single, but life is so. We believe that Yemi will marry as soon as she will find a worthy man she will fall deeply fall in love with. Such an incredible woman deserves only sincere love.
READ ALSO: Hottest Nigerian female musicians without makeup