Nollywood actress Chioma Chukwuka's biography
Today we are going to get you acquainted with the unique and inspiring Chioma Chukwuka biography and career. Chioma is a famous Nollywood celebrity, who proves that being famous just for your talent and professional achievements is possible. So, let's get started!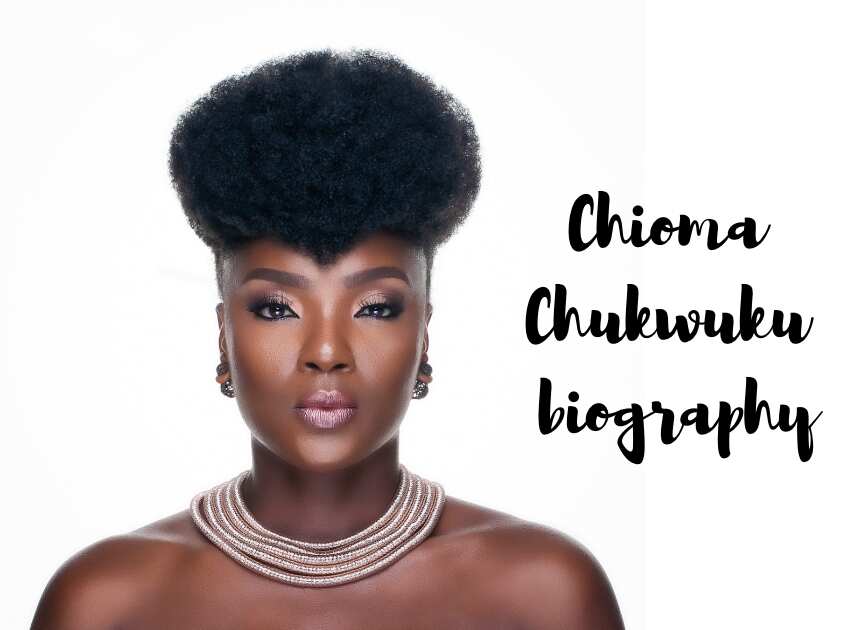 Chioma Chukwuka's biography
Chioma Chukwuka Akpotha is a renowned Nigerian actress, TV star, musician and a generous contributor to charity. Chioma was born in the city of Oraifite, in Anambra State on March, 12 in 1980. Today, Chioma Chukwuka age is 38 years. Chioma was brought up in by two loving parents, whose names are Leonard Ndukaife Chukwuka and Grace Egoyibo Chukwuka.
Chioma received her primary education at Onward elementary school in Lagos, where she also got her first certificate about education accomplishment. After Chioma had finished her elementary school learning, she attended Onitsha college for girls.
READ ALSO: Chioma Chukwuka and family
Chioma obtained her higher education at Lagos State University. Here she received a Bachelor's degree in Banking and Finance. She states that her parents inspired her to choose this program at the university.
Chioma Chukwuka is considered to be of the wealthiest and most prominent actresses in Nigerian film industry. For today, Chioma Chukwuk net worth comes out at about 2 million dollars.
Chioma Chukwuka's husband and personal life
It may appear quite difficult to find a piece of information about Chioma Chukwuka husband, children or family. We could say, her personal life is obscure for publicity. And also this can be described as a rare occurrence for celebrity, as sometimes it is very challenging to hide some details. Anyway, Chioma managed to keep her personal life personal indeed.
Chioma Chukwuka is a fantastic mix of famous and scandal-free Nollywood celebrities, which attracts even more attention to her character.Today, we know that Chioma has been married since 2006. Her husband's name is Franklin Akpotha. This happy couple is parents to two beautiful children.
Professional career
Chioma Chukwuka began acting in 2000. Her professional career started with the film "The Handkerchief." Actually, her mother was feeling suspicious about daughter's intention to be an actress. She even considered that actors were generally disobedient personalities. Despite this, she made it to become a fantastic actress.
I knew this was my calling. I wanted to act, dance and sing. I had my family support as well. The breakthrough was difficult, but I was eventually given a chance. Still I gave up after 2 years, but was called back later.
The majority of audience regard Chioma as a righteous and lovely woman because of the parts she often performs. Nevertheless, the actress herself says she appears to be pretty many-sided, and it really falls by chance that her roles to show a modest and humble lady.
READ ALSO: Chioma Chukwuka and her husband: are they happy together?
Chioma Chukwuka's movies
Chioma has acted in more than 100 Nigerian movies. The list of Chioma Chukwuka's movies includes:
Broken Vow (2017);
Beyond Trust (2017);
Tender Heart (2017);
Marriage Crisis (2016);
Sister Maria (2016);
Akwaeke (2016);
Ezi Nwa Di Uko (2015);
Rain Of Hope (2015);
Chinasa My Love (2015);
The Handkerchief (2000);
The actress personally considers film "Apple" (2000) as her best and favorite one. Chioma played a part of a rebelious adolescent girl, who thought of herself as very adult and mature person ready for marriage. Chioma says that this character reminds her of herself when was a teenager.
Chioma Chukwuka has been nominated many times, and mostly she won those nominations, what makes her one of the award-winning actresses. In 2007, film "Sins of The Flesh" brought her success, and Africa Movie academy awarded her as the best actress in a leading role. At the Afro Hollywood Awards 2010, Chioma also won the nomination for the best actress in a leading role.
Also, in 2010, at the African Film Awards United Kingdom, Chioma won the award for best actress in the English language. Chioma Chukwuka also participates in other activities besides acting. These activities also bring her some achievements. For example, ELOY Awards nominated Chioma as a label representative of the year in 2014.
READ ALSO: John Dumelo's biography
Source: imbd.com
Source: Legit