The holidays are fast approaching, and everyone is getting excited; the end of the year is usually a busy period full of celebrations, shopping and partying. However, you should be able to have a beautiful holiday season without putting a big hole in your account.
Do you want to avoid being one of those people who end up completely broke at the end of the holidays? Then pay attention to the saving tips we will be sharing.
1. Start putting money away for the holidays now
Saving for the holidays will be a much easier task if you start saving early. There is absolutely no reason to wait until the end of the year to start a holiday account that will get you broke. Putting money away in bits early is a smooth and easier way to keep you stable through the holidays.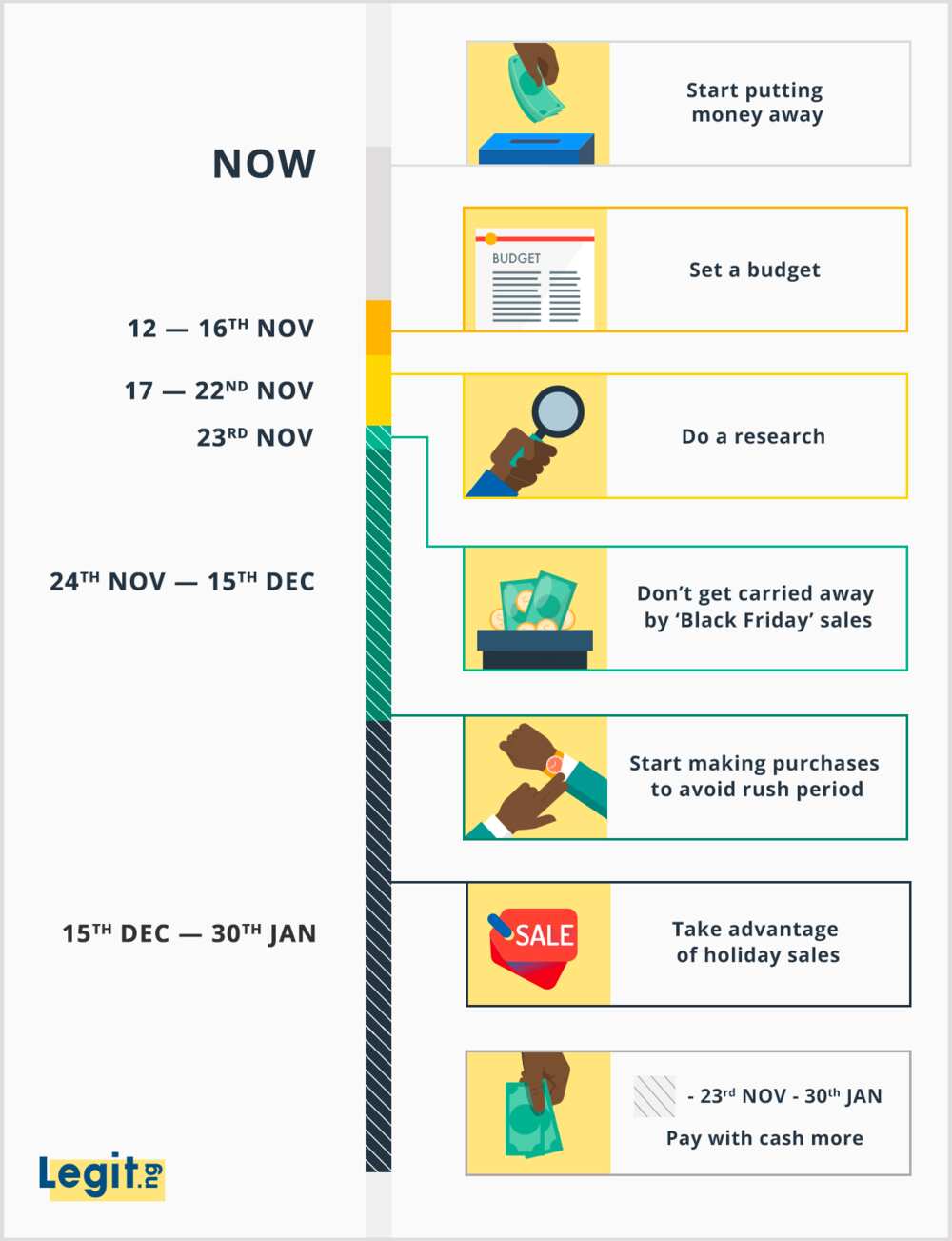 2. Set a budget
It is very easy to get carried away with spending during the holiday period; with a lot of partying and merriment all around, you could easily forget to check how much harm you are doing to your account. This is why you need to set a budget for the holidays and decide before time how much you are willing to spend.
3. Do a research
If you have a great idea of the present for your loved ones, don't hurry to buy it. It is more effective to investigate on the Internet to find out where the price is the best. You can browse through Google search or visit special websites like this one. Often to buy goods from local sellers is more expensive, than to order them from AliExpress, eBay or Amazon. But mind that shipping may take more than three weeks and make your order in advance.
4. Don't get carried away by 'Black Friday' sales
The thought of Black Friday sales is something that gets a lot of people's blood pumping in excitement; however, so many people tend to get carried away and buy things they don't even need. It is also true that some stores fake their 'slashed prices' and you end up buying items at the original prices without even knowing. Avoid the temptation to blow money away on Black Friday sales.
Think of the products you need to buy with discounts in advance and do a small research to learn what is the regular price for them. On Black Friday you will be sure the seller made a significant discount, not just pretended to.
5. Avoid rush periods and last minute shopping
It is a known fact that prices of goods tend to shoot up during holiday rush periods and last-minute shoppers end up spending more money on food items. For example, visiting the market on Christmas day puts you at a big disadvantage, and you could easily end up spending up to four times the supposed amount.
6. Pay with cash more
During the holidays, try as much as possible to pay cash for purchases. That way you can quickly realize when you are crossing your daily limit and save more money. Paying with credit cards encourages big spending, and that is the direct opposite of what you need.
7. Take advantage of holiday sales
The end of the year and holiday periods usually come with a lot of sales from most stores; there is no shame in buying cheap, in fact, you deserve to spend less. Take advantage of holiday sales and buy the essential things you need.
Pay attention to outdoor ads, follow shops you are interested in and the biggest shopping malls on social media not to miss great deals.
We hope these tips help you plan your holidays and make the most of the season without spending way more than you should.