The DC Universe is set to berth on earth for 10 days with a massive M-Net Movies DC Heroes pop-up channel for DStv Premium customers.
The dedicated pop-up channel will start with a bang on Friday, November 9 and continue to showcase DC Classics until Sunday, November 18, shortly before midnight.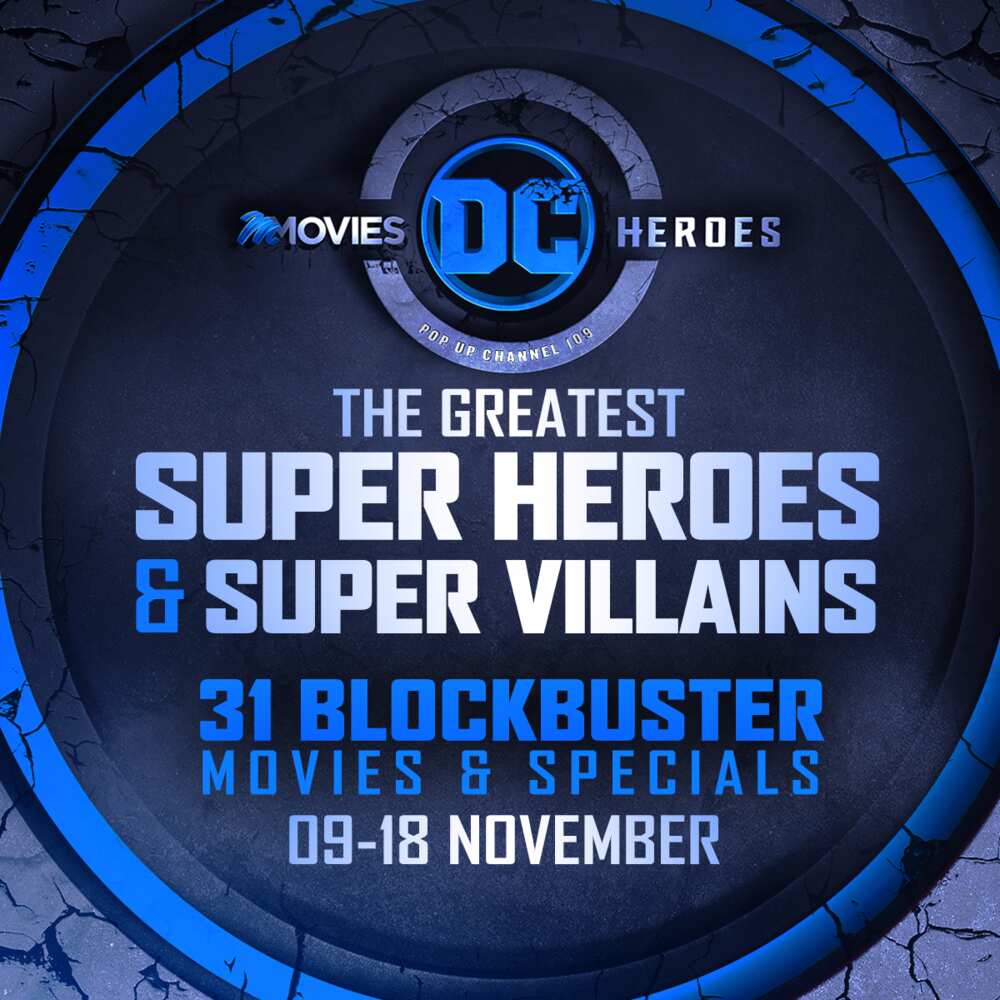 On the launch weekend, starting Friday; watch every live action Superman film ever made from Christopher Reeves to Henry Cavill. While on Saturday, take a trip to Gotham City with seven Batman movies starring Michael Keaton, Val Kilmer, George Clooney and Christian Bale. Then Sunday is dedicated to the powerful women of the DC Universe from Gal Gadot's Wonder Woman to Michelle Pfeiffer and Halle Berry's Catwoman.
The M-Net Movies pop-up channel also features seven animated films for children, including The Lego Batman Movie and many more exciting movies.
There's no better time to upgrade to DStv Premium and stay connected. It's 10 days of astonishing selection of movies & animated films on M-Net Movies DC Heroes pop-up channel 109. Only on DStv Premium.
You can record all your favourite movies and watch at your convenience with the DStv Explora decoder or watch anytime, anywhere by downloading the DStv Now mobile app. Available at no extra cost.
Don't miss the non-stop superhero action on M-Net Movies DC Heroes pop-up channel 109 and Feel every moment.
[Sponsored]