Congratulations to Ibrahim Suleiman and Linda Ejiofor on their wedding! Several days ago the Internet was blown up by the news about their engagement ceremony and now, oh goodness, they are already wedded! Let's share their happiness today!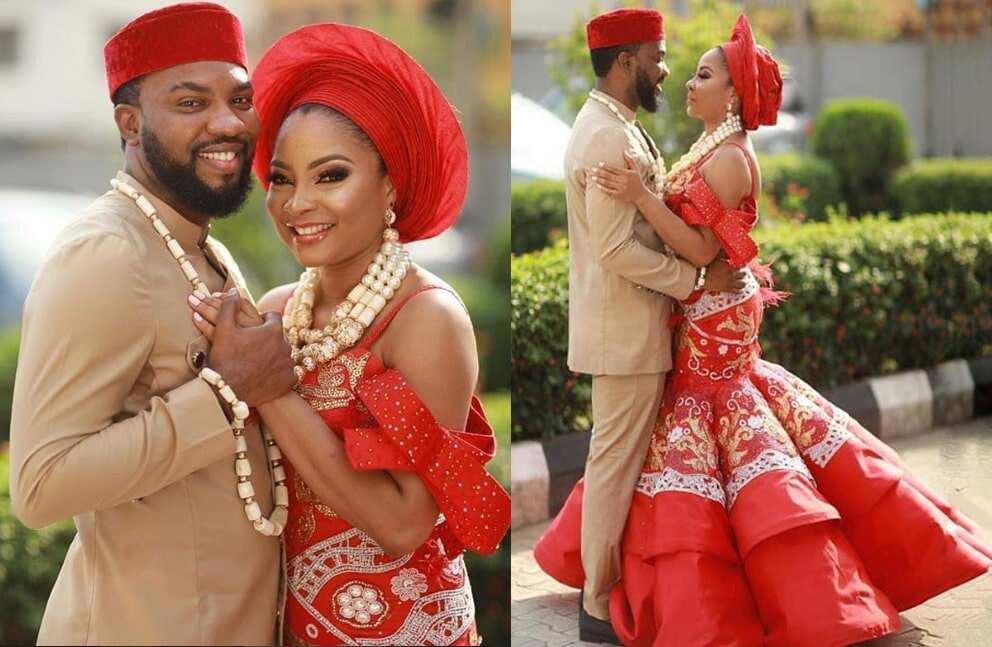 Image source: thenet.ng
Ibrahim Suleiman and Linda Ejiofor traditional and court wedding
We've got stunning news that these two sweethearts from Tinsel series have tied the knot. Several hours ago their fans received the news that the couple got officially married in court and also threw a traditional wedding party. Their best friends from the Nollywood were also present. Linda's bestie Adesua Etomi-Wellington posted photos on her Instagram:
READ ALSO: Nollywood actress Linda Ejiofor is engaged
Linda Ejiofor Ibrahim Suleiman wedding photos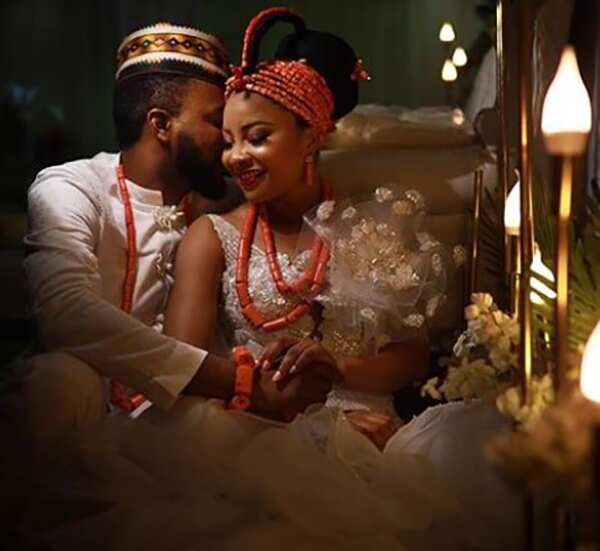 Image source: thenet.ng
Below, you will find a bundle of loveliest pictures of the sweet couple on their special day. They looked absolutely happy and stunning in their wedding attires.
First, Linda turned all heads with her astounding white mermaid dress decorated with lace, pearls, and embroidery. She had an adorable traditional headpiece made of coral beads and a coral necklace. Her husband wore all white, too, a colorful traditional cap, and a set of coral bracelet and necklace to match his sweetheart.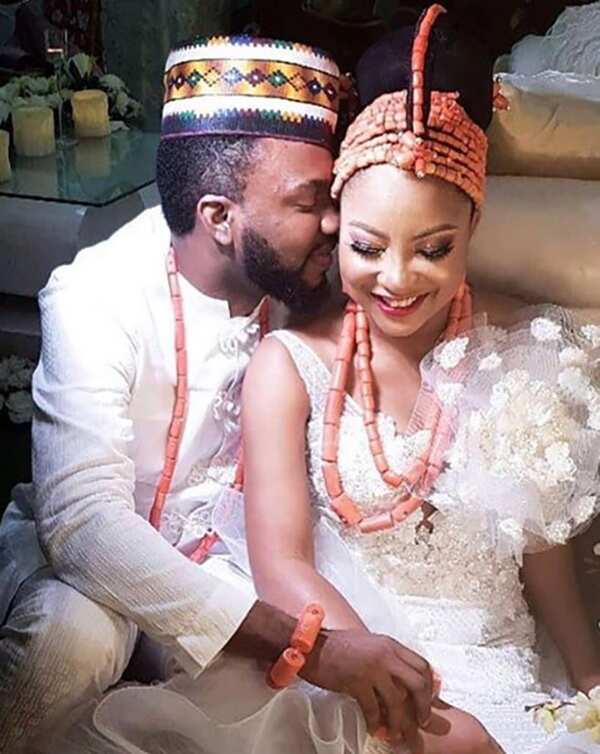 Image source: thenet.ng
Just take a look at this delicious appearance!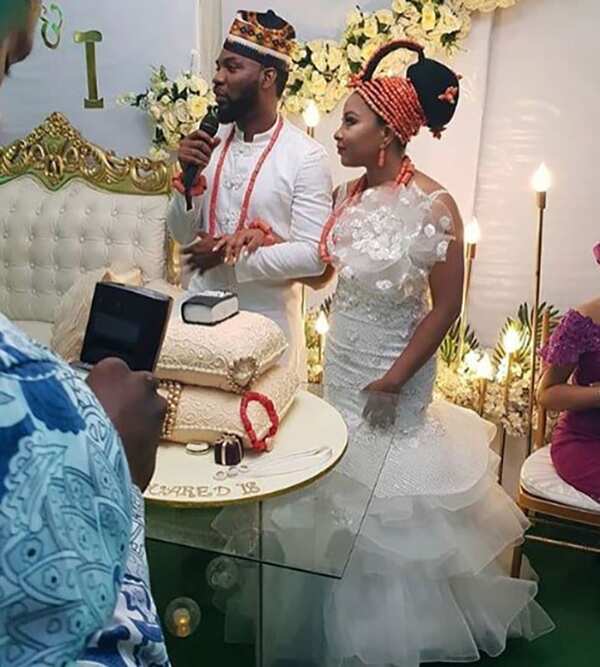 Image source: thenet.ng
Linda changed into a mind-blowing red dress decorated richly with white and golden ornaments and lace pieces. Her head was crowned with a red gele and she looked absolutely amazing. Her husband changed his dressing, too, and appeared in a plainly cut but totally elegant golden beige suit and a red cap. Both celebrities had delicious traditional bead necklaces of the ivory color.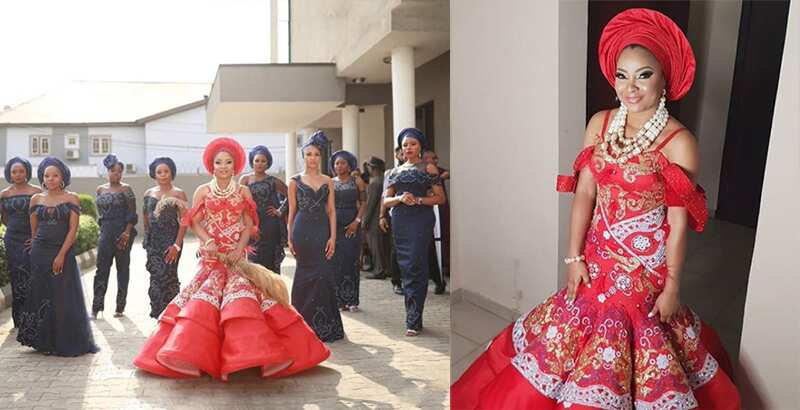 Image source: instagram.com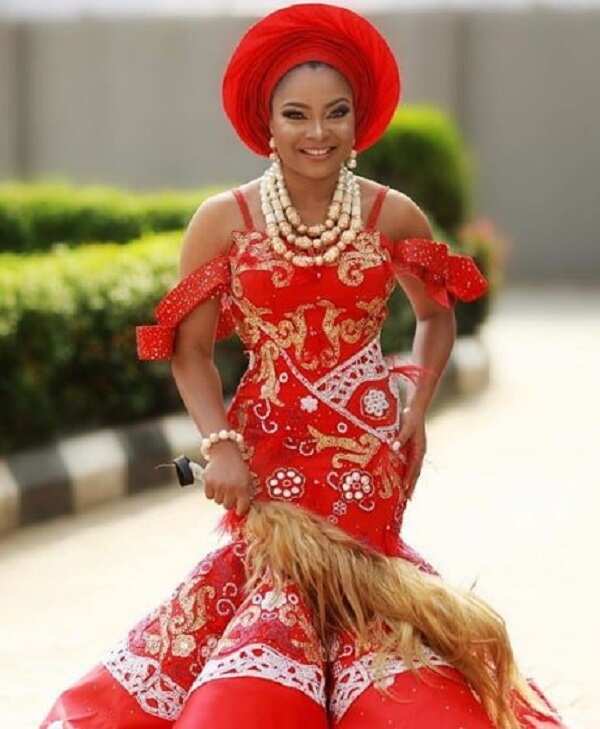 Image source: instagram.com
This Nollywood actors wedding was definitely an eye-catching event. Let's wish the happy couple lots of love and harmony in their life for many years ahead!
READ ALSO: Banky W Adesua Etomi wedding: You need to see these stunning photos
Source: thenet.ng