To look beautiful without makeup is not given to everyone. Many factors play a role here: genetics, lifestyle and, of course, facial and health care in general. You will be impressed by the photos of the hottest Nigerian female musicians without makeup. Are they the same beauties as with bright makeup?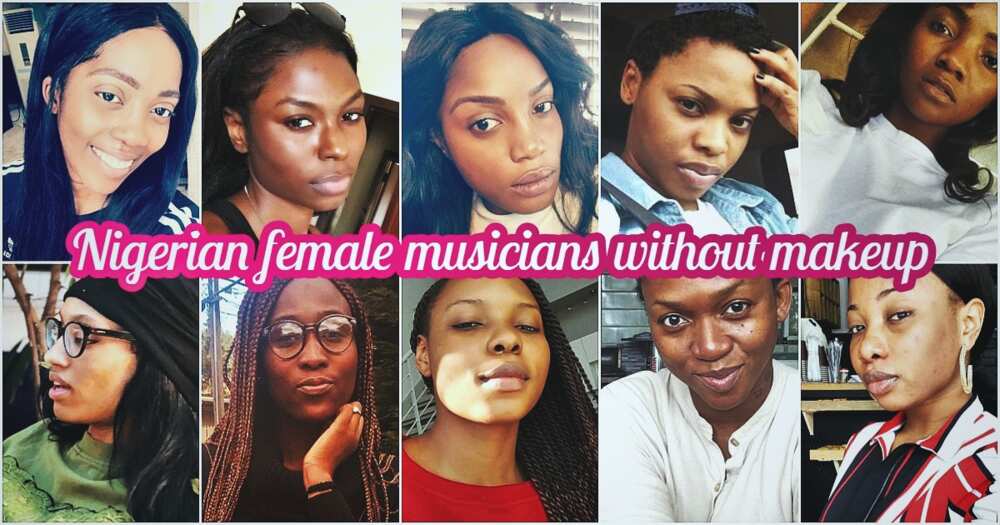 Nigerian musicians pictures
No woman can completely do without cosmetics, thanks to which she can emphasize her femininity and beauty. And when it comes to celebrities, they are expected to always be at their best, because the face is their business card.
For ordinary people, music stars are something unattainable. Everyone always want to admire and imitate their idols, therefore, not to lose their popularity, they have to sacrifice much for the sake of beauty and much to go for it. However, in daily life, they are the same as everyone else, and some stars without makeup and photoshop do not look as attractive as we used to see them. Let's look at 10 Nigerian female artists without makeup. What does natural beauty look like?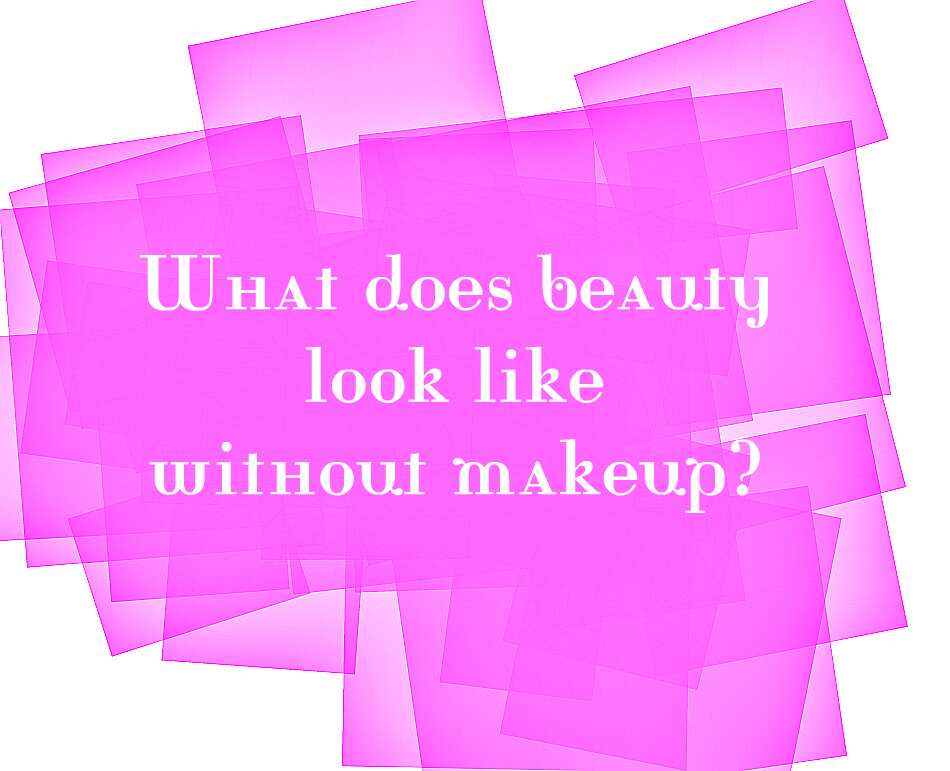 READ ALSO: Most beautiful woman in the world without makeup
10. Mo'Cheddah
Beauty changes of the Nigerian singer always attract the attention of the audience, who with interest considers perfect eyebrows, bright lipstick, long nails and short fitting dresses that emphasize all the advantages of a girl's figure. However, despite the fact that many Nigerian stars, who one after another put their photos without makeup on social networks, this beautiful girl is not in a hurry to do this. She never appears in front of the audience without makeup. The paparazzi have tried many times to "catch" Mo'Cheddah without painted eyebrows or lipstick, but she is always ready for an unexpected meeting with them.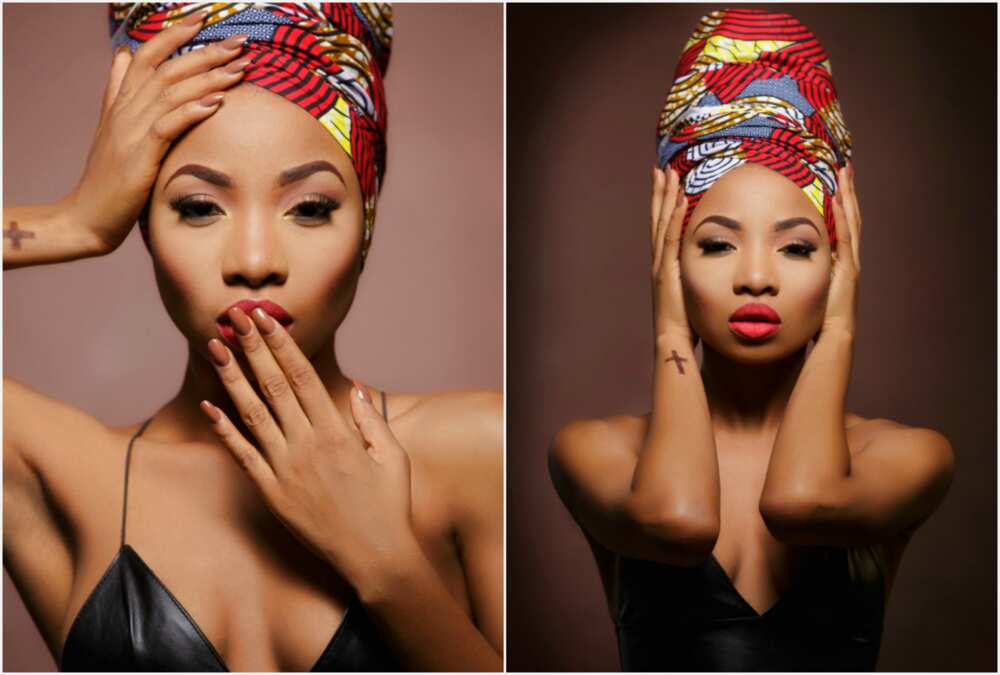 All of us have long been accustomed to the fashionable look of Mo'Cheddah. Now imagine the surprise that the singer's fans experienced when they saw photos on her blog, in which Mo'Cheddah was without makeup. And then a few more similar photos appeared and shocking the blog visitors. Without makeup and photoshop, she looks very young and fresh! Her natural look is full of tenderness, kindness, tranquility, and this is not very common to her stage images.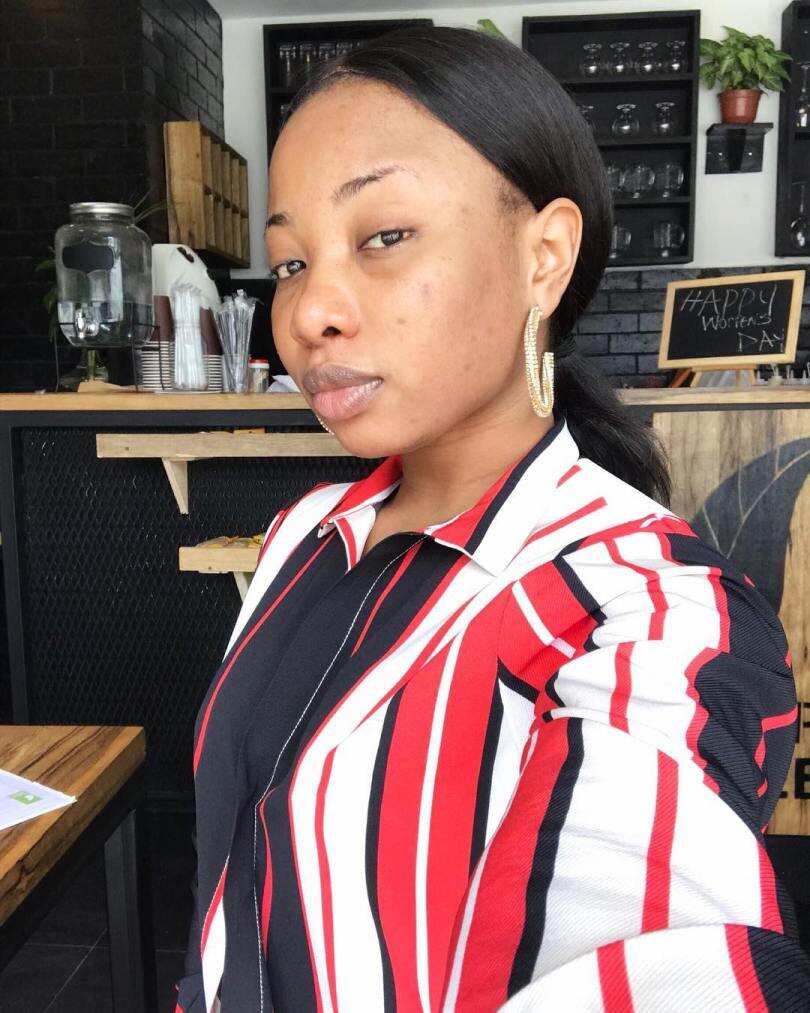 Photo: drillzfromafrica.uk.nf
9. Waje
The appearance of this amazing singer has always been the main topic of discussions, and fans have long been eager to see their idol looking natural. And despite the fact that Waje does not appear without makeup, some of her images were as fresh and natural as possible. Namely lipstick in the very light color, slightly tinted cilia, and pastel shades make her appearance fantastic. It is worth noting that in this form the singer looks very cute and feminine.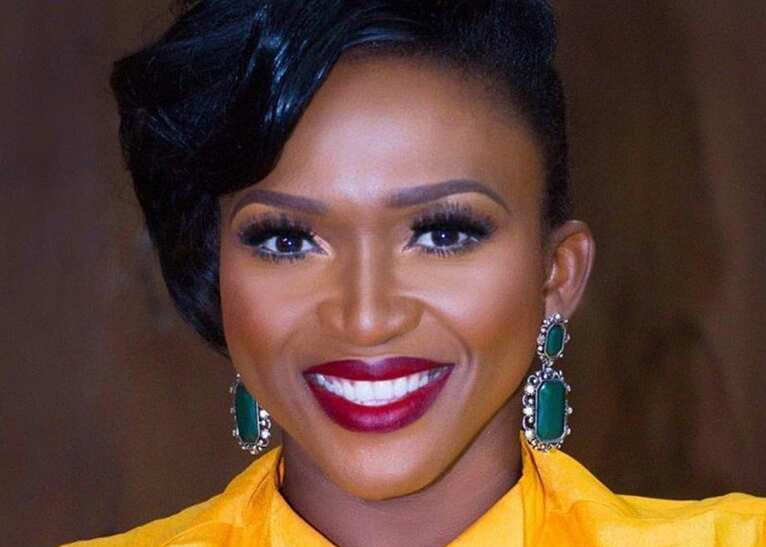 Photo: edaily.co.ke
But the makeup we all used to see, where the star has brightly highlighted lips and eyes, adds a few extra years to the girl.
The singer loves tasty food, and when she goes on tour, she does not deny herself the pleasure to enjoy various delicacies and national dishes, but in spite of that, she always keeps herself in good shape. Dancing helps her to support her body. The girl really likes to dance and moreover, she is great at it, which we can see from the numerous video clips of the singer.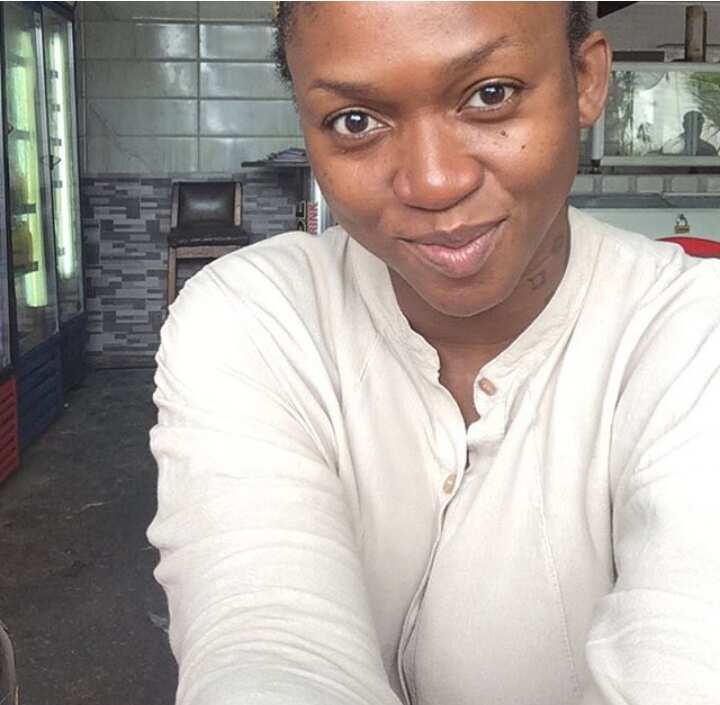 Photo: 9jaechoes.blogspot.com
8. Yemi Alade
The fact that Yemi Alade is a beautiful girl is not to be argued, because even the most ruthless critics confirm the fact that the famous Nigerian singer looks amazing. Many are convinced that Yemi Alade knows the special secret of beauty, which allows her to remain attractive without makeup. Not being a supporter of plastic surgery and speaking out against other innovative methods of preserving youth, the beautiful Yemi Alade can boast of its flawless appearance and excellent figure.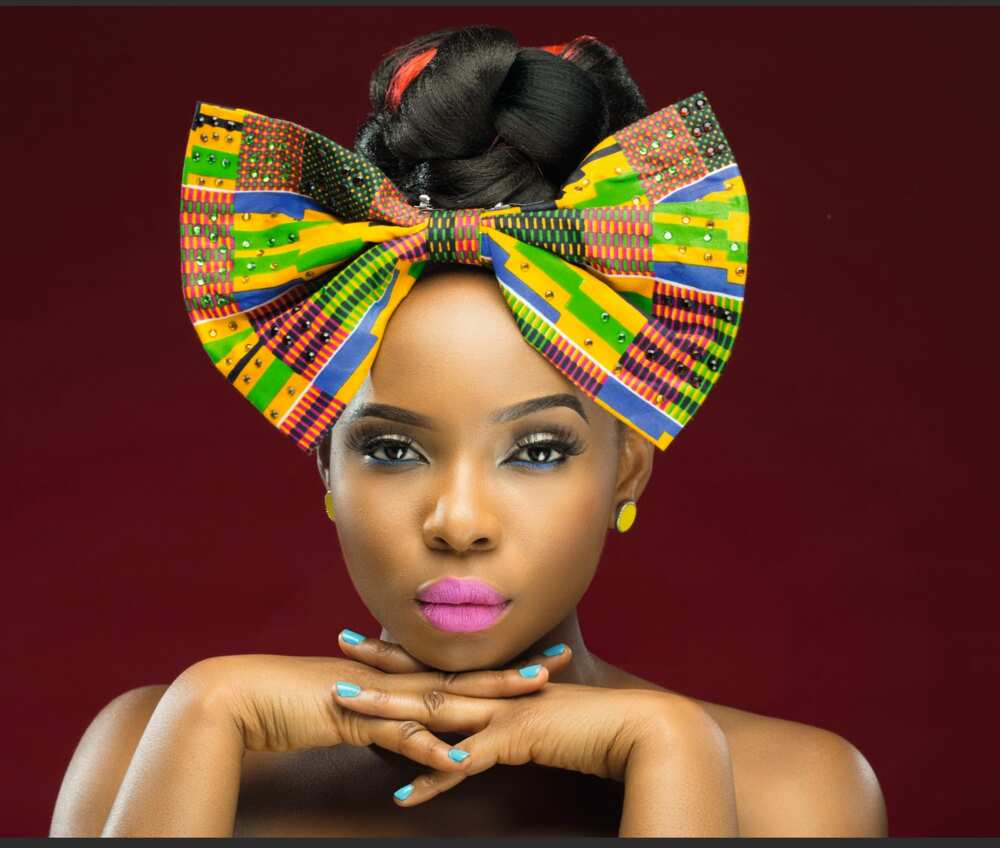 Photo: wuzupnigeria.com
Of course, it is impossible to see Yemi Alade on the screen without makeup, but in everyday life, she is not shy about going outside without cosmetics. And many are confident that without makeup. Confirmation to this fact is numerous photos of Yemi Alade without makeup. The first ingredient of her beautiful appearance is a healthy sleep and proper nutrition. Competent care of the skin of the face and body selected depending on skin type and age is also necessary. And, of course, a good mood and harmony with herself are the key to her beauty.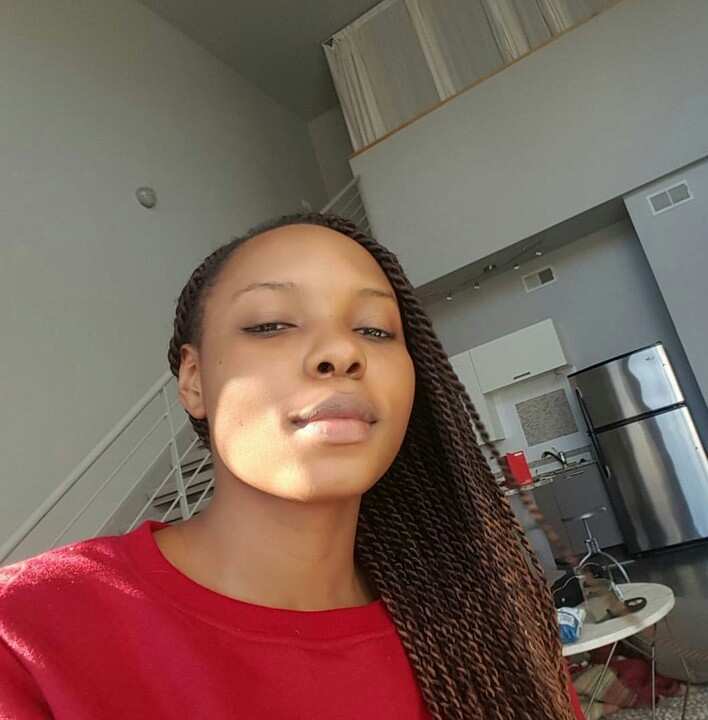 Photo: vibzn.com
7. Aramide
Many publications have recognized her as one of the most attractive women in Nigeria and believe that an image with minimal makeup is best for her. How does Aramide look like without makeup? It turned out that the singer has the type of appearance that remains incredibly attractive even without professional makeup.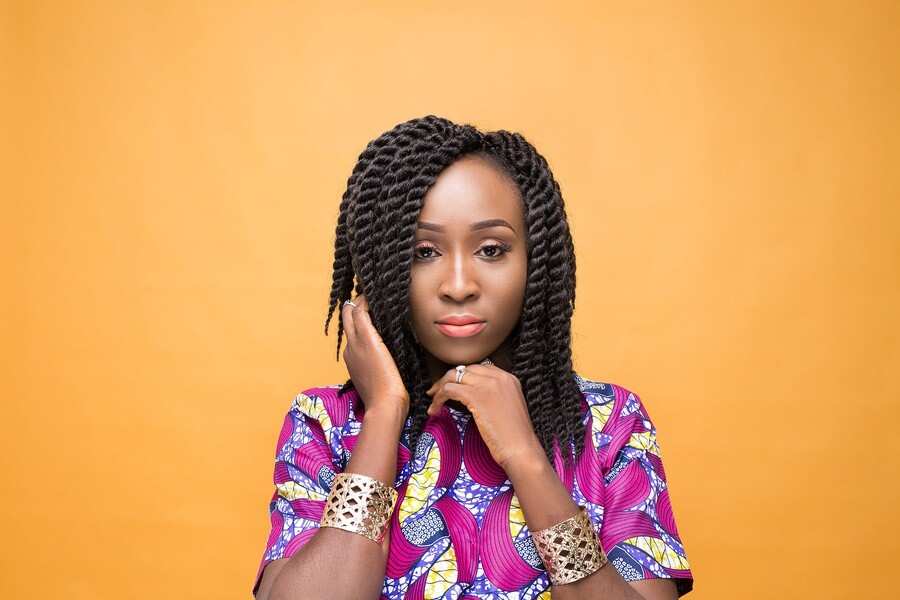 Photo: www.thestranger.com
Even with a tired look, she remains undoubtedly cute and stands out from the crowd. It should be noted that in everyday life Aramide does not like to attract everyone's attention, especially the paparazzi. Jeans, a sweater and dark glasses can be mentioned as clothes that make up her favorite look.
According to Aramide, good mood is the key to a successful and beautiful appearance, and dark thoughts depress and add the age. If you have a natural beauty, then this gift must be maintained, but not allowed to drift. This is what the star is guided by. Self-care is always required.
6. Di'ja
The beauty of this Nigerian lady hardly can be called ordinary or standard. Like all Nigerians, Di'ja has interesting facial features. Graceful cheekbones, expressive eyes, tender lips, and beautiful brown eyebrows are those virtues of a musician that are perfectly visible without makeup, especially due to the fact that Di'ja is still quite young and age did not manage to come into its right, leaving an imprint on facial features.
In addition, the girl has a great figure, which she skillfully presents, picking up clothes that emphasizes it. With such an appearance, it is not at all surprising that Di'ja is such a beautiful woman.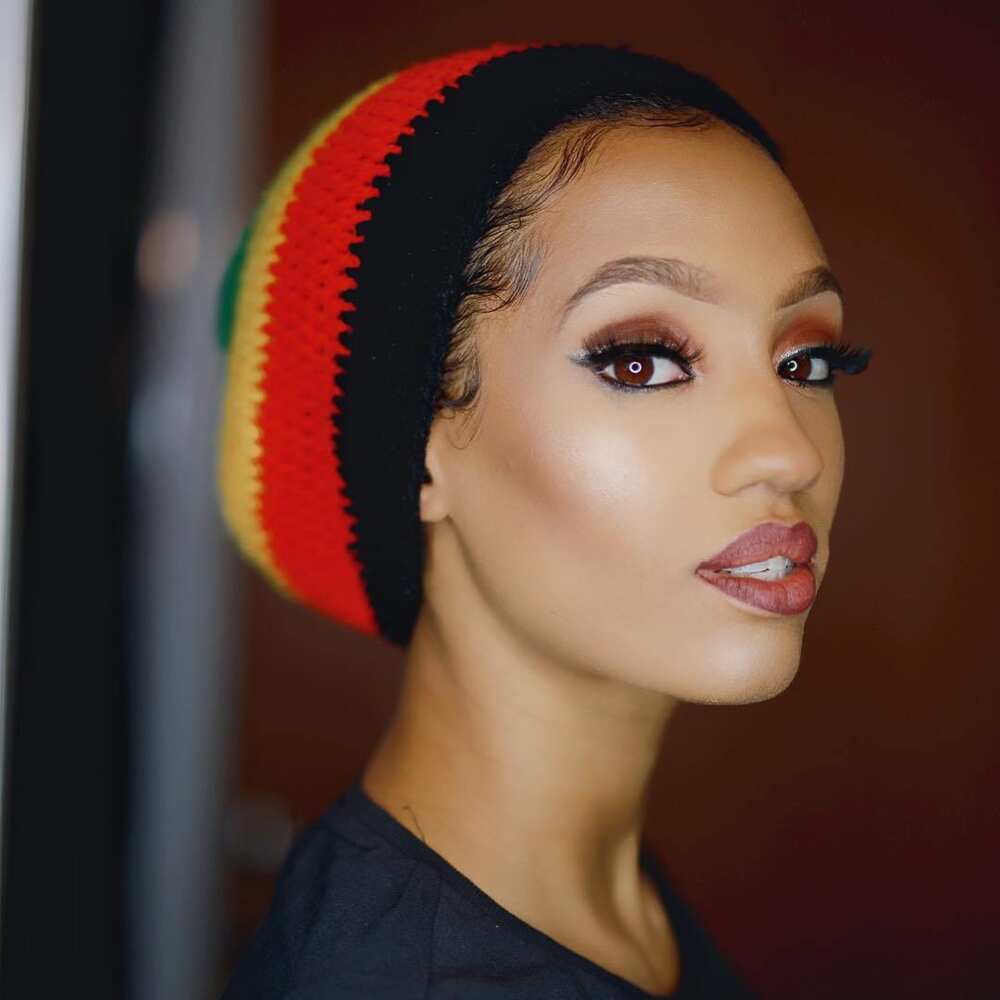 In general, she has absolutely no beauty secrets. The busy schedule does not allow the girl to either keep to a diet or to go in for sports systematically. Di'ja tries to keep track of her skin and in everyday life not to use cosmetics so that her face rests before a new working day. Perhaps this is her most important secret. In other words, Di'ja does not adhere to any rules.
READ ALSO: The most beautiful female musician in Nigeria
5. Simi
Probably no one can call Simi unattractive, even without makeup and styling. The young singer, whose name is known throughout Nigeria, is so charming and sweet that she looks stunning even in the early morning, just waking up. Of course, the main secret of Simi`s beauty is her youth. The girl lives at a dynamic pace. If there is an opportunity to leave the house without makeup, she will definitely use it. And that is why her appearance is a reason for pride. It's hard not to agree.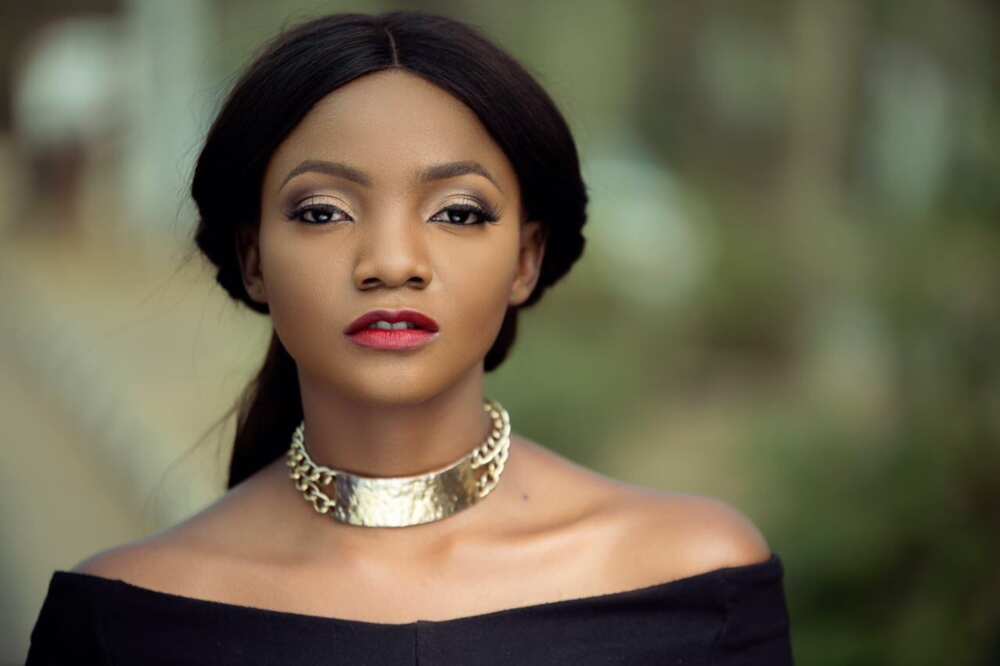 Photo: dailypost.ng
Besides, Simi without makeup is not afraid to look ridiculous, because she is sure that everyone has the right to be natural. It should be noted that the skin of the girl naturally has a beautiful hue, so Simi can easily afford light makeup, although the singer claims that she does not like to be too bright and feels uncomfortable when the stylists put on a professional makeup.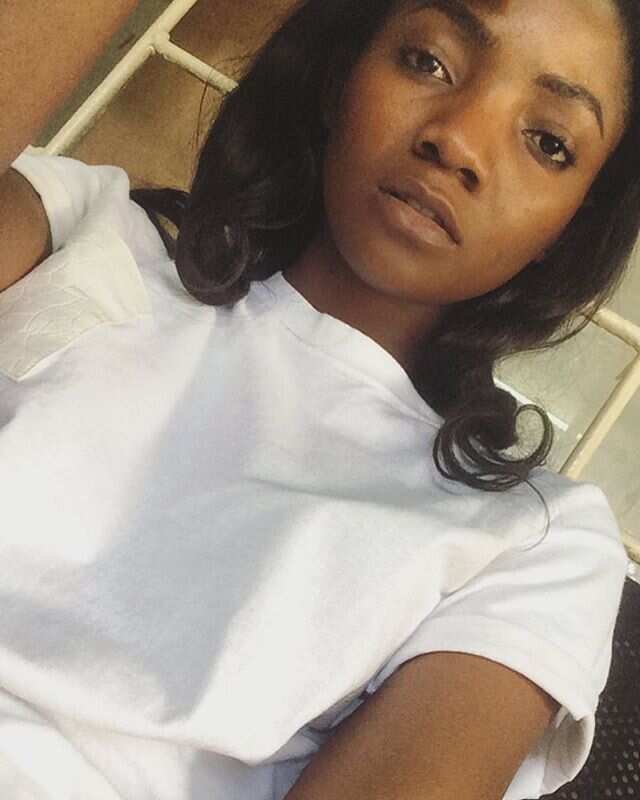 Photo: nigeriancelebritypictures.blogspot.com
4. Chidinma
The famous singer Chidinma is equally attractive both with makeup and without it. But the beauty still prefers to appear in public in full makeup, so it is quite difficult to see her without bright eyeshadows or lipstick. But some paparazzi succeeded. Her main secret is music and songs. She is cheerful, emotional, full of interesting ideas. She is beautiful by nature and enjoys it. In recent years, Chidinma increasingly appears in public without bright makeup.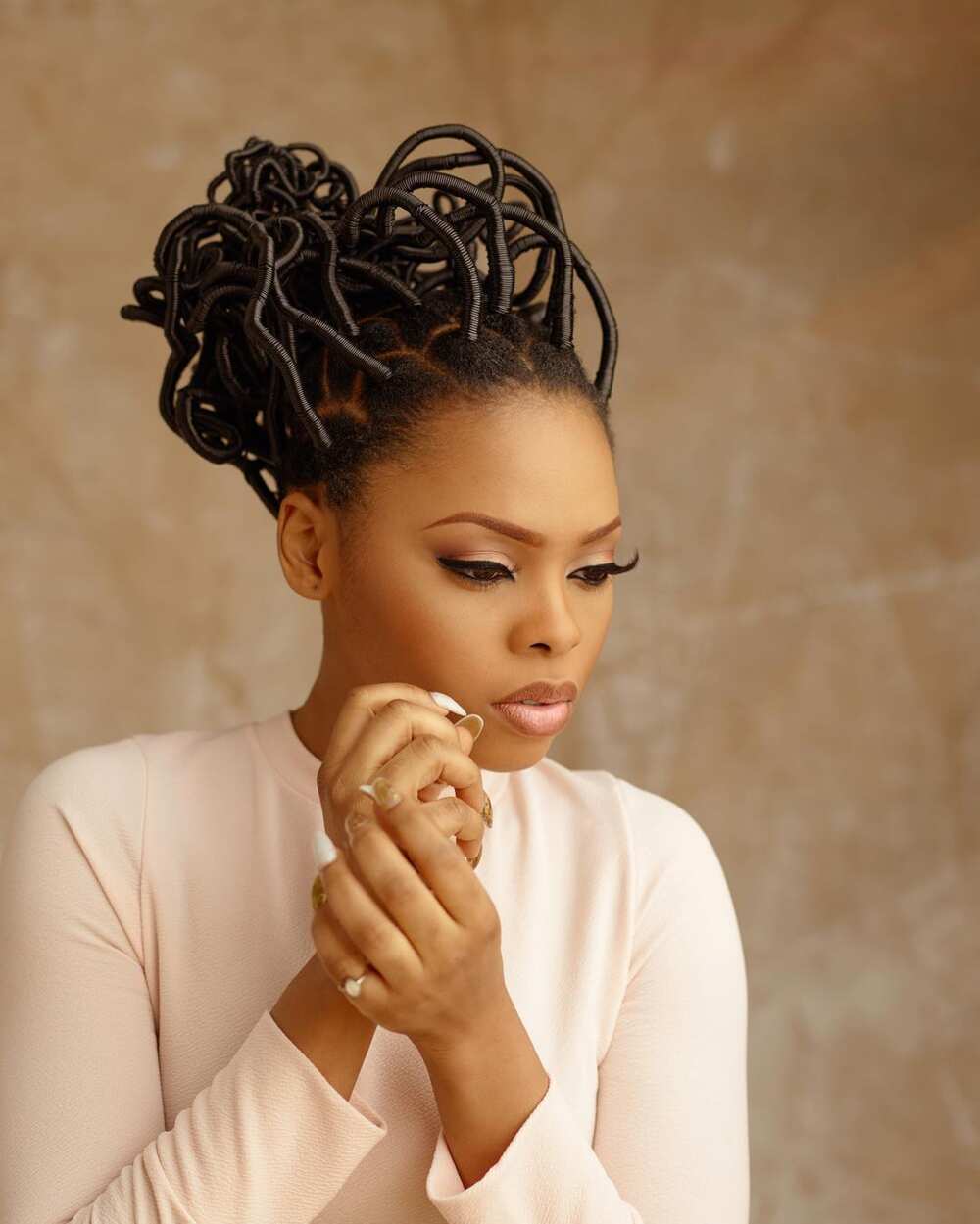 Photo: www.tori.ng
Chidinma, with or without makeup, is distinguished by a clear, serious look, determination, and pressure. She confidently makes her choice and builds a career. The attitude to her style and makeup is twofold - someone finds her fascinating and extraordinary and imitates her in everything, but some are surprised by her beauty. You will not find people indifferent either to her talent or her incredible beauty.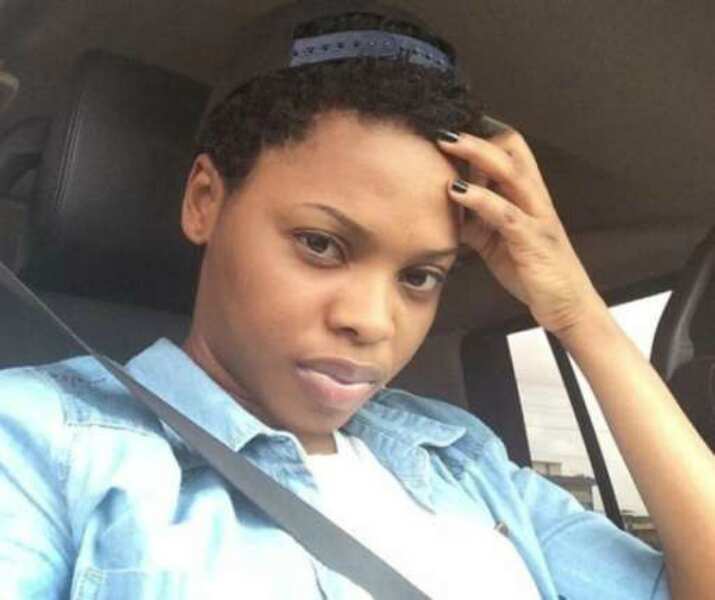 Photo: pulse.ng
3. Seyi Shay
The singer has a very unusual appearance. She has beautiful dark hair, expressive brown eyes, sensual lips, and very beautiful skin that does not even need foundation. Since Seyi Shay is still young, she looks great without makeup, retaining all her virtues. Besides, Seyi Shay has an amazing figure, which is exemplary for many girls. For all these reasons, we have to say that without makeup Seyi Shay looks no worse than with it. Of course, cosmetics emphasizes her appearance, but without it, she is natural and unique. The singer fully understands this, so in everyday life, she tries to use the very minimum of cosmetics or even does not use it. A lot of her fans and even critics note that without makeup she even looks younger.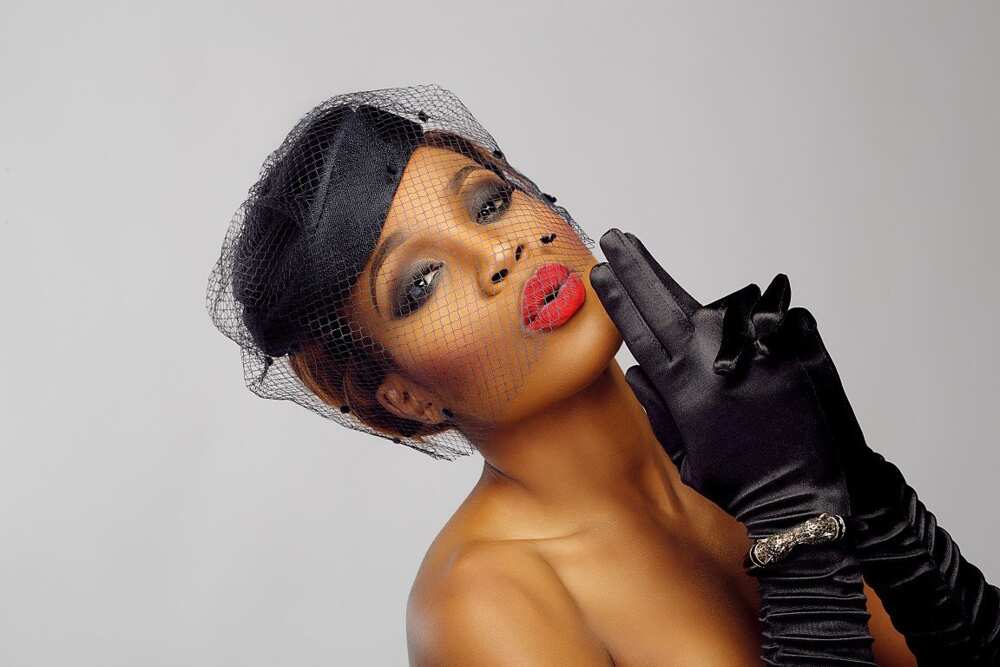 Photo: tribuneonlineng.com
The singer thoroughly cleans her face of cosmetics before going to bed, because if you do not do this, then when you wake up, you will look like a picture that was left in the pouring rain. Also, the girl uses a moisturizer.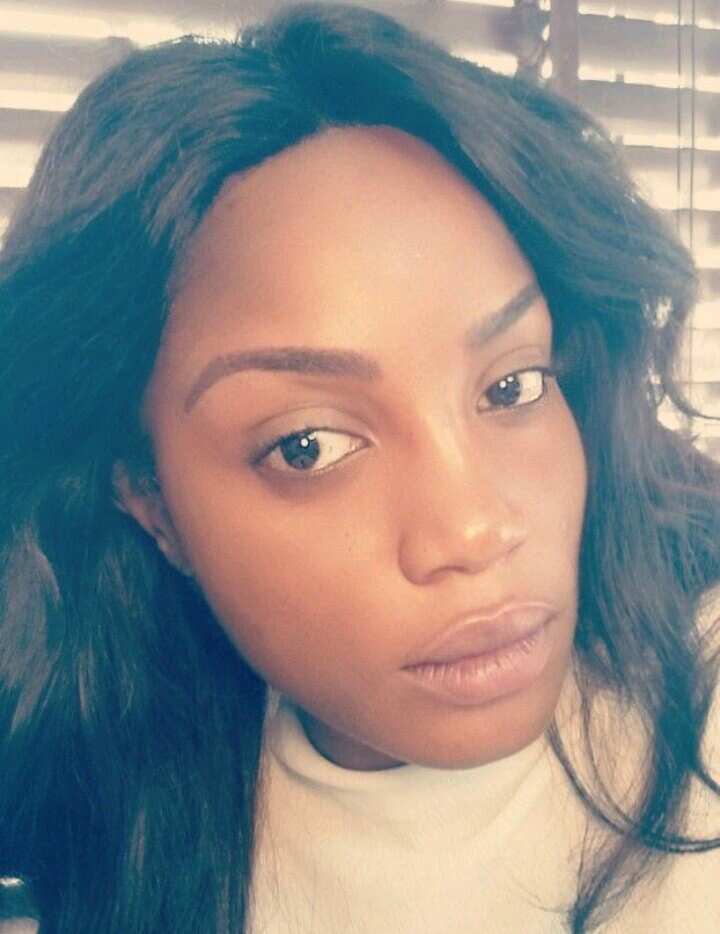 Photo: nairaland.com
2. Niyola
It is always interesting for an ordinary person to know what their favorite stars look like in daily life, including Niyola without makeup. She does not overload with cosmetics in her beautiful face, but only emphasizes her features. In particular, to highlight her eyes, the singer uses mascara, black eyeliner, false eyelashes, and also light shadows. The girl puts on chocolate, golden, silvery shadows, which, by the way, she really suits. For lipstick, Niyola uses more saturated light beige tones, which also suits her. In some pictures, the singer can be seen with dark red or pink lipstick, which helps to diversify her makeup.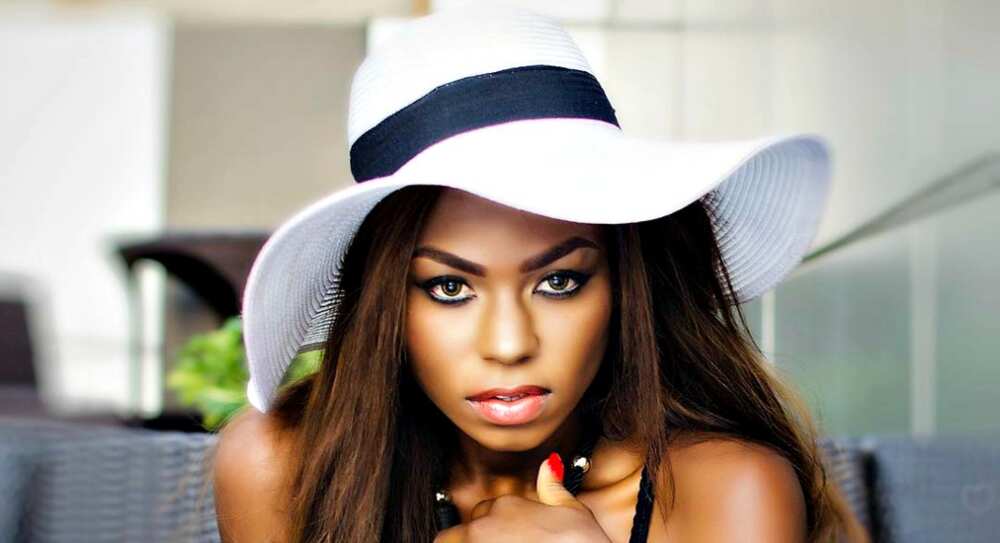 Photo: Qed.ng
In everyday life, Niyola prefers to use light and moisturizing skin cosmetics. Nature rewarded her with plump lips, so special attention and meticulous care are given to this part of the face. As the singer admits, she does not make much effort to keep herself in good shape. Working in a busy schedule and spending time on frequent trips, Niyola cannot afford regular visits to the gym or yoga, and even without this, the singer's figure makes her envy the entire female half of the population.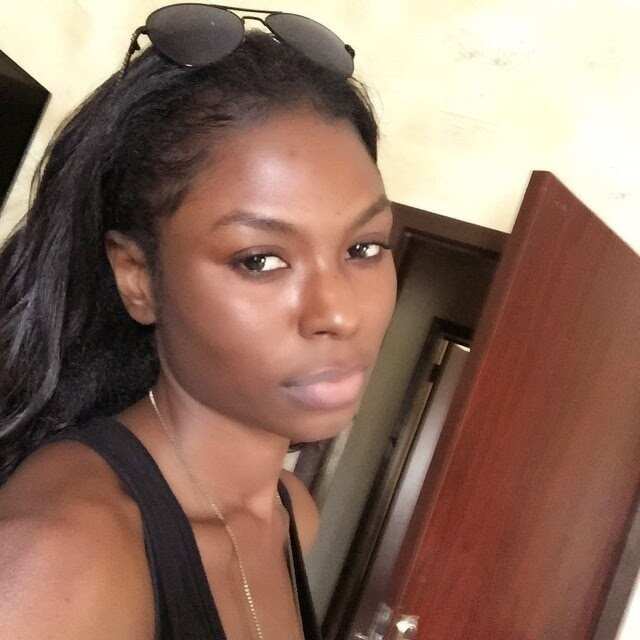 Photo: ladyabelia.blogspot.com
The most beautiful female musician in Nigeria
1.Tiwa Savage
As fans of the singer say, Tiwa Savage looks amazing without any makeup. Of course, it cannot be denied that a competent, professional makeup, which makeup artists do to all "stars," always ideally emphasizes the dignity of the face and elegantly hides its flaws.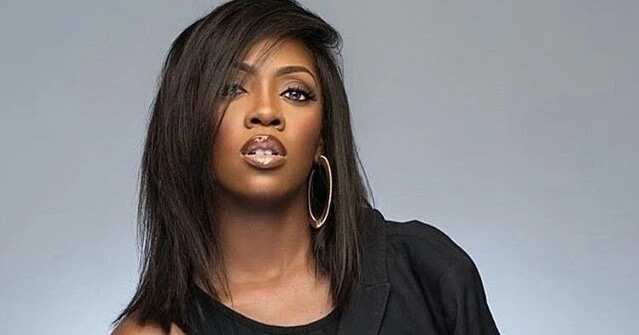 Photo: dailypost.ng
But, for example, the main "highlights" Savage - big eyes and full lips remain the same without makeup. If some people`s eyes without makeup are small and inexpressive, then Tiwa is a lucky owner of big and beautiful eyes.
Many people even say that singer without makeup looks like an angel, and it is hard not to agree with this, because the singer always has a very soft face, and her unusual appearance does have some sublime notes.
Looking at the photos of Tiwa Savage without makeup below, you can personally confirm these words and that the singer looks excellent, as her charm and charisma make her attractive better than any makeup.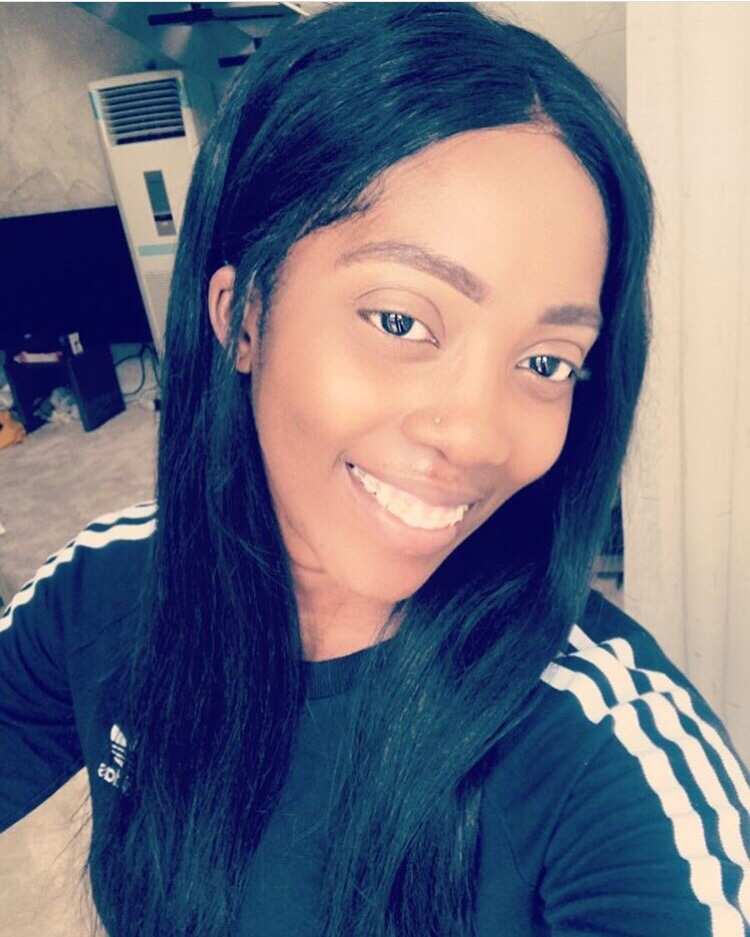 Photo: hairsjdi.org
Her radiant smile, ever-shining eyes give the girl even more charisma and attractiveness. Even in a home stretched T-shirt, a shapeless jacket, without a spectacular makeup, Tiwa Savage looks attractive and feminine. This once again confirms that even wearing no makeup, she will not go unnoticed on the street - her thick eyebrows, full lips, and expressive eyes radiate a huge magnetism.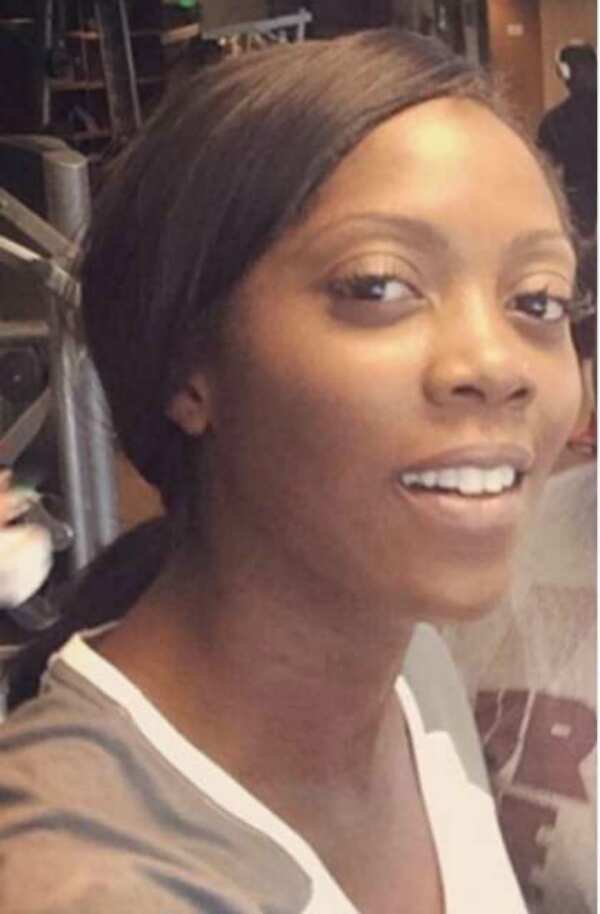 Photo: pulse.ng
Now you are convinced that cosmetics and makeup do not play a special role in the appearance of famous Nigerian female singers. They look great without it. But do not forget that this also requires an effort. As the saying goes, "Beauty requires sacrifice."
READ ALSO: Who is the best musician in Nigeria?