How to choose graduation dress?
Graduation dress is the thing that catches all the eyes during graduation ceremonies. There is no surprise, that each girl intends to choose the best style of this gown to shine bright and stick in everyone's memory as the most beautiful and gorgeous person of the celebration. Today, we have picked the best styles of Nigerian graduation outfits for your consideration. So let's go find out what it is!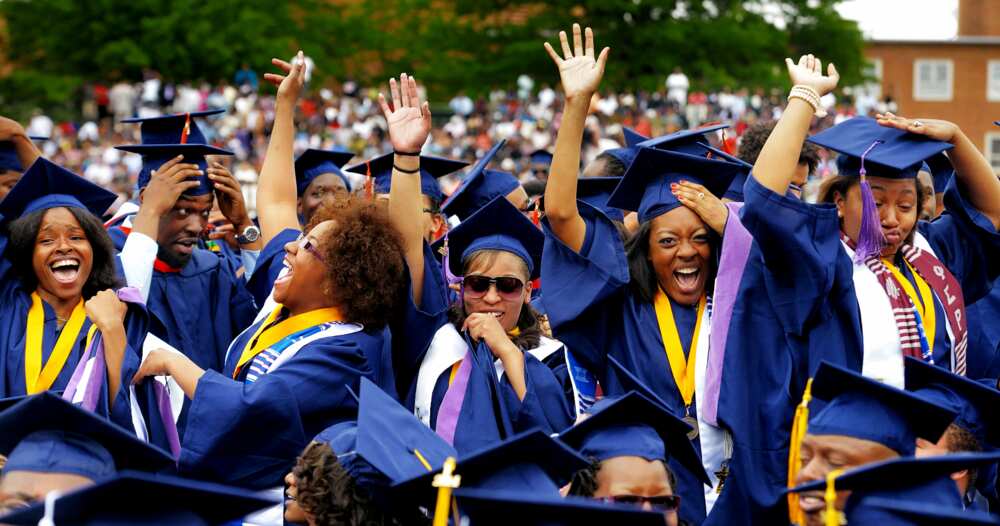 Photo: newsone.com
Best style for Nigerian graduation dress
Nevertheless, the graduation ceremony is quite a significant event in your life, and you are to attempt to have the best outfit ever. And of course, your whole look, including your dress, make-up, and hairstyle must be totally cool.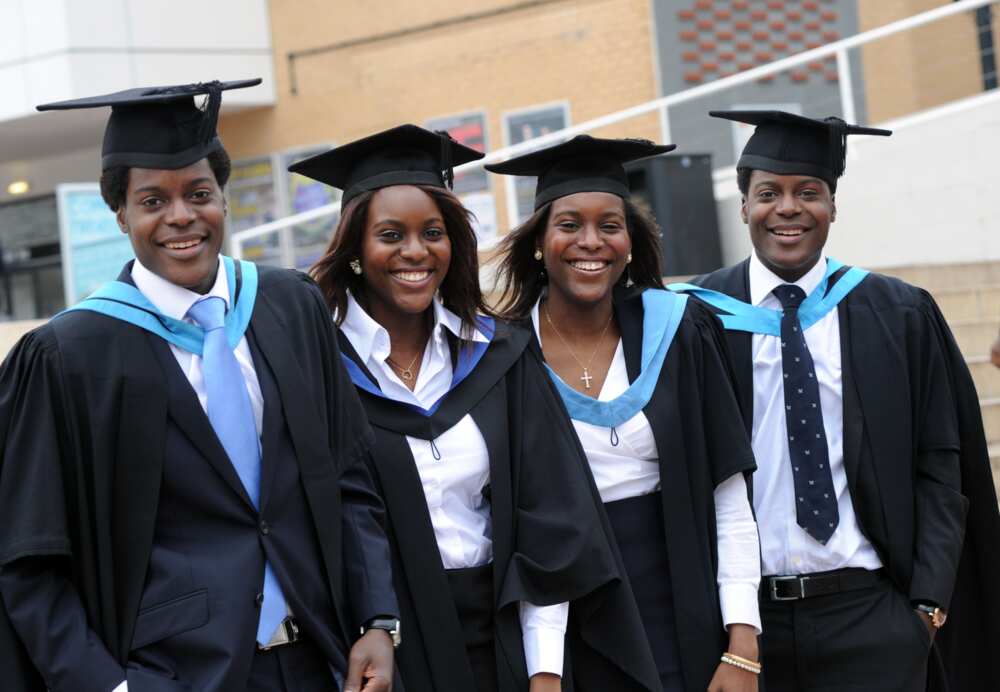 Photo: warwick.ac.uk
READ ALSO: Nigerian ankara prom dresses 2018
The majority of female students if not every one of them are bothered by choice of university graduation dresses. It is not surprising for these girls to embellish themselves in the newest graduation gown styles and designs that give them charming look. Each lady aspires to shine and draw attention.
Due to the diversity of various styles and designs of graduation gowns in Nigeria, it is best to pick Ankara graduation dresses. These Ankara outfits are very appropriate and festive clothing for Nigerian graduation ceremony.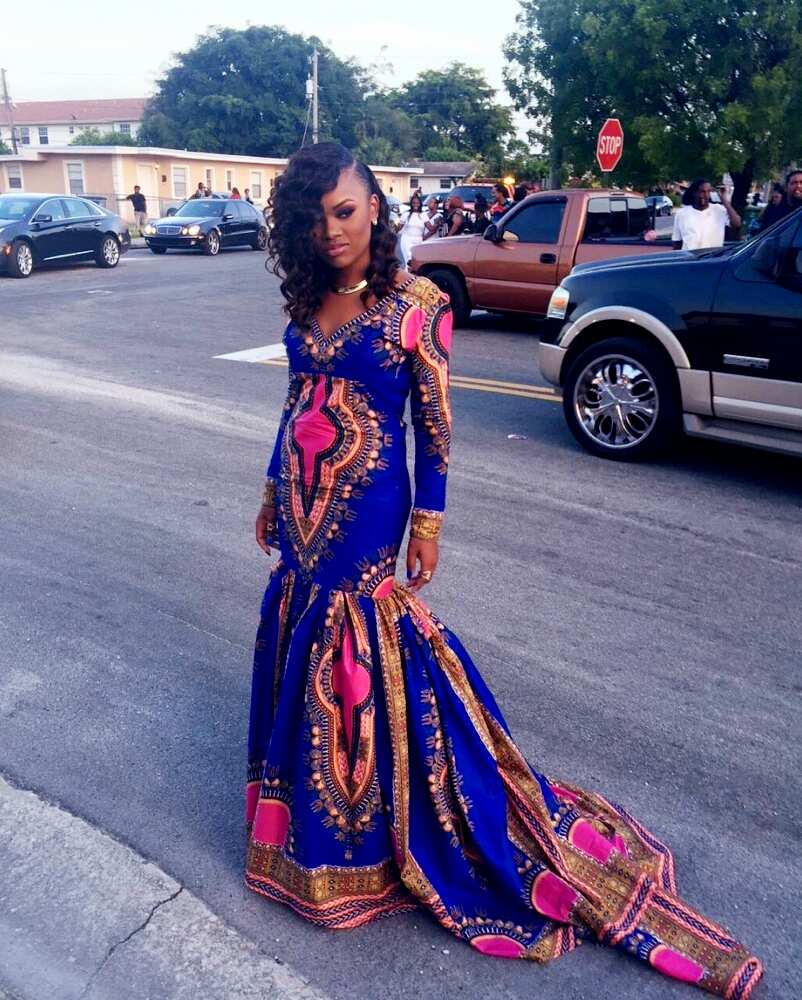 Photo: bellanaija.com
They combine old traditions and modern trends, making each girl look like a marvelous princess. Also, there is a variety of cutouts, styles, and colors, so each girl will find something that will definitely suit her.
In this article, we want to show you the top best graduation dress in Ankara style. Any of these designs can be put on for different kinds of events.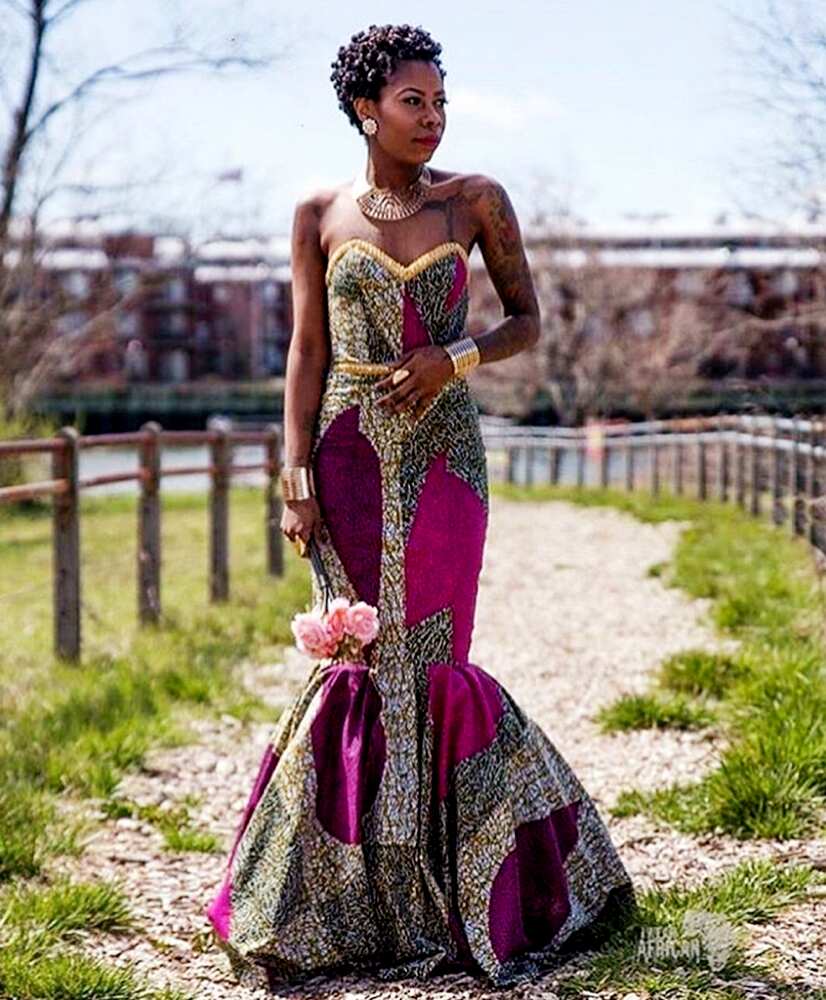 Photo: bellanaija.com
READ ALSO: Nigerian secondary school leavers celebrate their graduation in style
Ankara graduation dresses are nothing but a description of the talents that Nigerian designers possess. These skillful and gifted designers offer you some of the most captivating gown styles. You can choose anything from elegant and ingenious to classy and sophisticated.
Top 5 styles of graduation gowns to choose
Ankara graduation dresses will give you a glorious appearance and make you look attractive and outstanding during the ceremony. Now we want to present a list of best Ankara graduation gowns for you to choose.
Off-the-shoulder graduation dress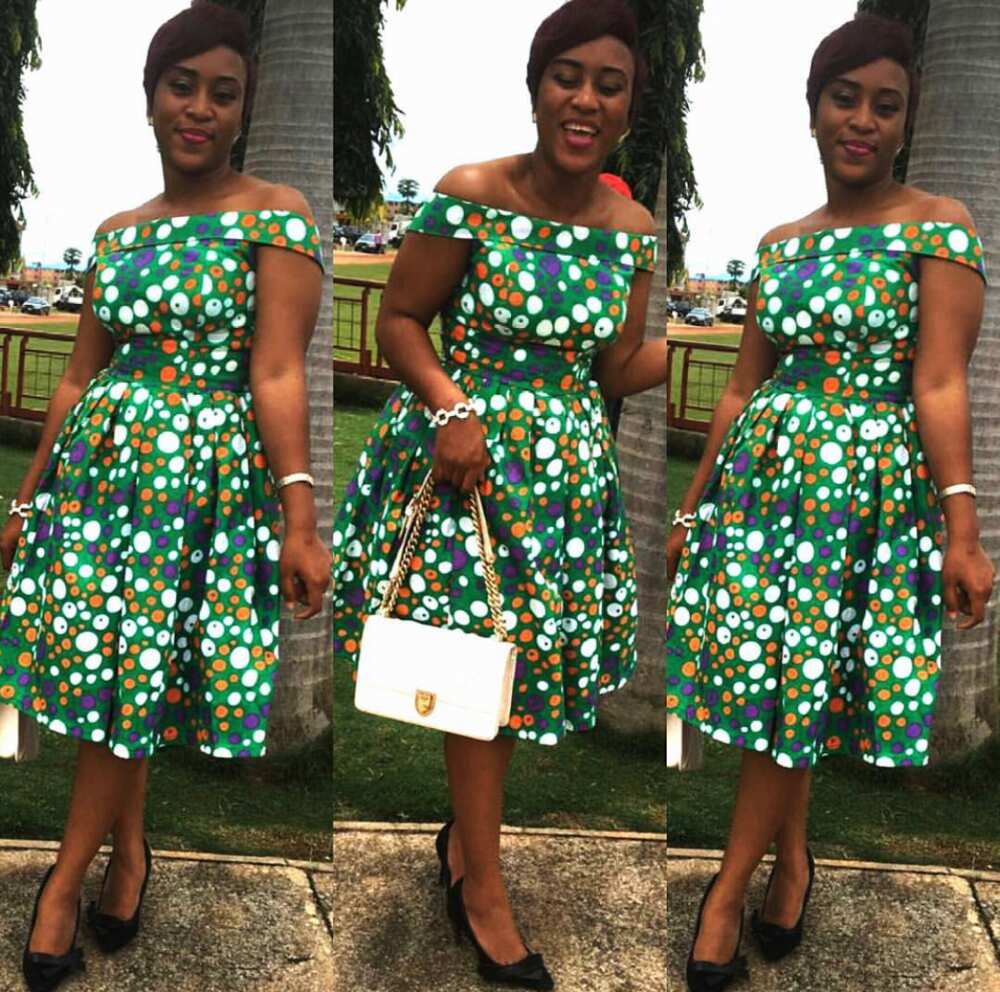 Photo: instagram.com
This style of graduation dress suits the Nigerian woman pretty great. It can be of any length. You can prefer something middle to show off your beautiful legs, or floor-skimming dress for a royal look. Cut-away shoulders will give you a bit mischievous charm, highlighting your collarbone zone and neck.
Graduation dress with open back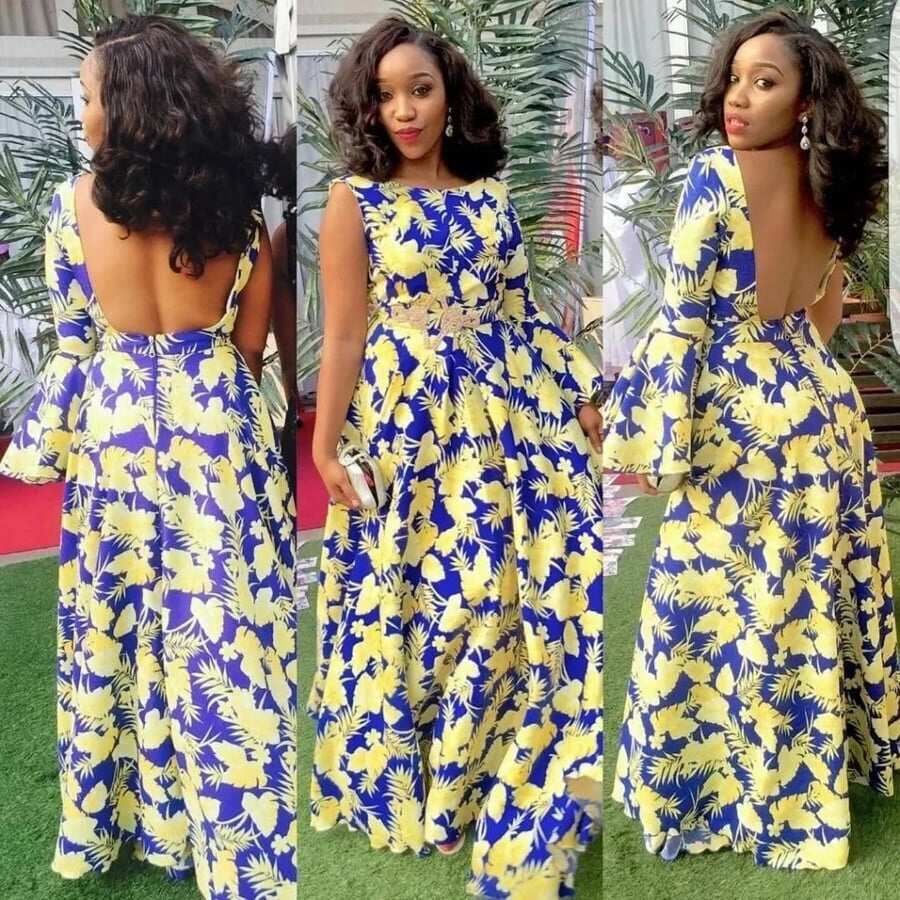 Photo: onlinenigeria.com
This style of graduation gown will also match perfectly the solemn ceremony. Such clothing looks extra attractive due to enchanting open back. These dresses also may have sleeves of different length or be entirely sleeveless and have bustier style, exposing neck and shoulders as well. The mystery is about making it suitable and flattering.
One-shoulder graduation dress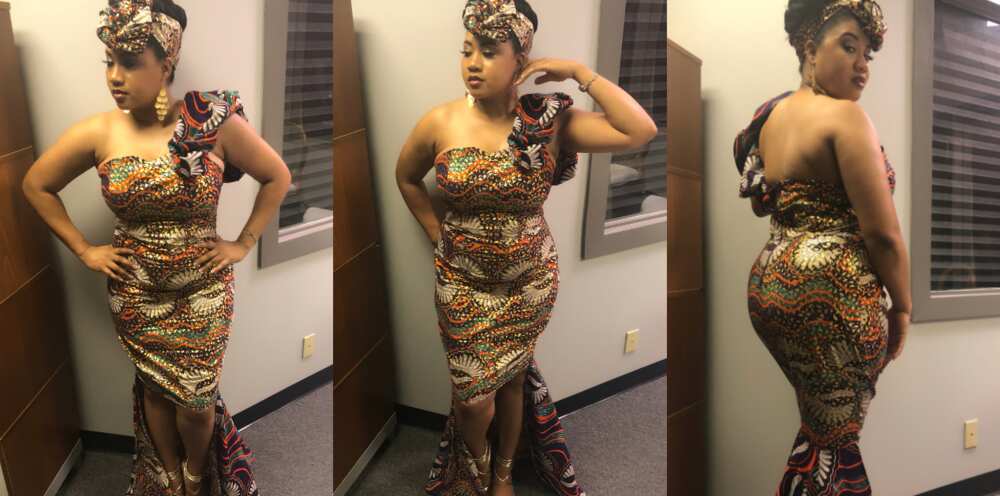 Another option for graduation dress is one-shoulder style. The dress has various bright colors which harmonize with the natural look of a Nigerian woman. Wearing this dress, every girl will feel like a movie star on the red carpet, gathering all the stares.
Maxi graduation dress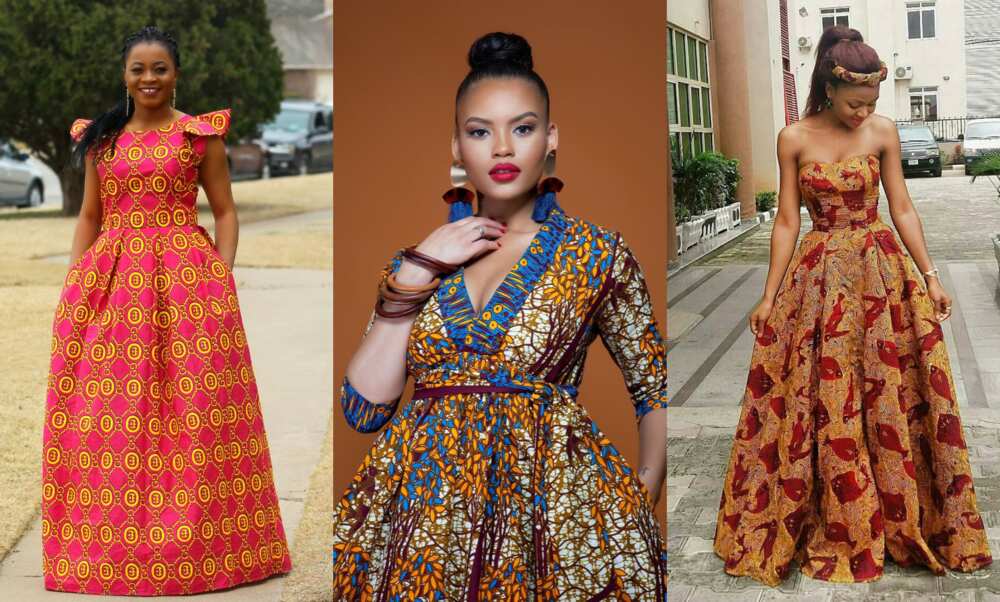 Maxi graduation dresses are good options to emphasize the solemnity of the graduation ceremony. The fabulous long gown with an extended train fits perfectly for the curvy beauties. The gown may have a V-neckline to highlight the neck itself and you decollete, making your look even more attractive. The loose cutout of this dress will give you a cozy and satisfied feeling. In this dress, you will unquestionably seem like a lady that knows how to fascinate the public and assumes her beauty.
Cowl-neck graduation dress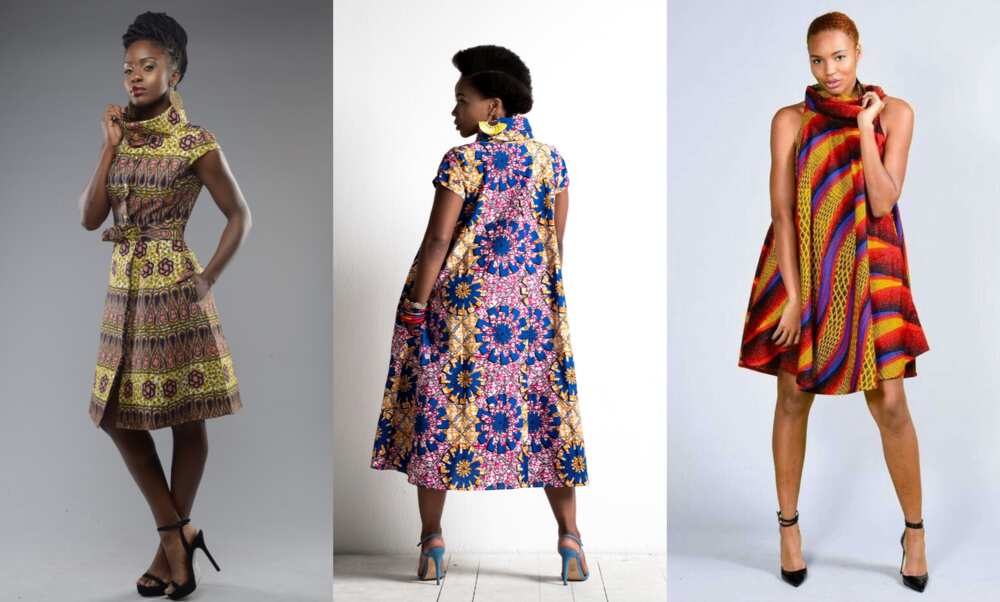 Graduation dress with a cowl neck combines simplicity and sense of African tradition. The cutout may be loose and straightforward, missing all the excessive elements, placing the collar and bright Ankara patterns on the front. Due to it, the gown has an uncomplicated style, which appears sophisticated and resembles the spirit of traditional African attires. Although this graduation gown is quite modest, you can be sure you will look stunning anyway.
READ ALSO: Cape dresses 2017-2018: best designs for your inspiration
Source: Legit.ng