Singer Harrysong's biography
Harrison Tare Okiri is best known for his nickname Harrysong. He is a famous Nigerian musician and talented songwriter. Harrysong caught his fame after his tribute song to Nelson Mandela. He also got the "Most Downloaded Callertune Award" at The Headies 2013 and other several awards. Do you want to know more about Harrysong`s biography? Read on!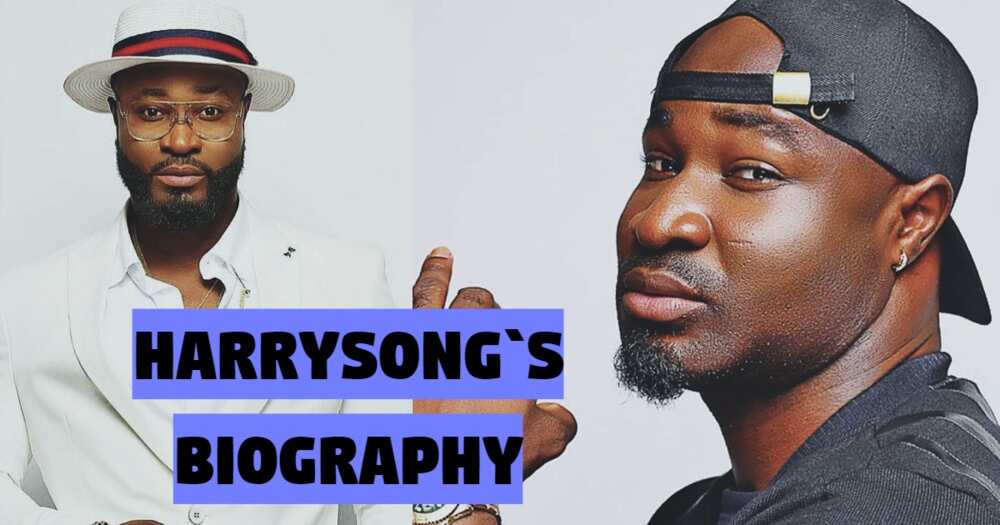 Biography of Harrysong
The star was born on March 30, 1981, in the beautiful city of Warri. The boy was the only child in the family. In 2007, the family moved to the former capital of Nigeria, Lagos. Harrison spent his childhood in Port Harcourt.
READ ALSO: Peter Okoye's biography and solo career
His rise on the musical Olympus began at the age of eleven when Harrison became an integral part of the church and studied the subtleties of modern evangelical music. This stage of life according to the musician was one of the greatest in his life.
After moving to Lagos in 2007, the young man continued to work on his musical career, as a lead singer in nightclubs. After a series of successful concerts, Kcee noticed him and offered to sign a contract with Five Star Music. The tracks "I'm In Love" and "Taiye & Kehinde" made him a popular singer, and the music videos became the best among which were produced at that time.
After the success of these singles, Harrison with support for QuestionMark Entertainment decided to develop his debut album "Testify" further. And that was the best decision in his life because he became a real music star. Nigeria Entertainment Awards nominated him as the "Best Pop/R&B Artist of the Year" in 2014.
Harrysong`s music
Here are his best songs ever:
I'm in Love
I Want You (Gyptian cover)
Obu Ego (Hustle)
Taiye & Kehinde
I'm in Love Remix (featuring Olamide)
When She Loves
Better Pikin
Kolombo
Ofeshe
Reggae Blues(featuring Olamide, Iyanya, Kcee, Orezi)
Creating own music label was Harrison's dream. And he did it, which in turn led to a conflict with his production company and the breach of contract
This has been the picture from way back. I've seen this way back, it's been written way back, so coming to see it today has been a dream; it's the movement, the future. I've been dreaming of a platform such as this, to get a music platform that is as sure as this to be able define the sound and also bring up new artistes.
READ ALSO: The Harrysong vs Kcee battle continues
Harrysong`s awards and nominations
Best Pop Extra Video 2013 (nominated)
Most Downloaded Callertune 2013 (won)
Best Pop/R&B Artist of the Year 2014 (nominated)
Best Contemporary Afro Video 2014 (won)
Best Pop Extra Video 2014 (won)
Creative Person of the Year 2015 (won)
African Artiste of the Year 2016 (nominated)
Best Collabo 2016 (nominated)
How he made such a successful musical career? The singer answered this question in his own words:
It took a lot of courage for me to move from that point to this point. You need to be very sure of yourself, because people don't want to invest in what they are not sure of. In my case, I was sure of what I had and what I wanted. So I had to keep on pushing because back then, I was already seeing the picture of today. It was very difficult, but I held on to the passion and talent which has gotten me this far. I'm not really scared of anything. What has brought me this far is hardwork. I don't like to give excuses, because I have everything it takes to make it in life. I don't give room for excuses. When you talk about fulfillment, I am not yet there;, there's still a lot more coming ahead. This is the first phase of my career. I write songs every day. I work hard every day. So, there's still a lot more to come. If music didn't work for me, I don't know what else would have worked for me. Maybe I would have gone into football. Music is my life and I thank God for His grace and mercy.
Harrysong`s children
In June 2017, in Beverly Hills, California, the USA, Harrison became a father. His girlfriend gave birth to twins: a lovely boy and girl. The boy was named "Perez," which means "wealth" in Harrysong's native Ijaw language, the girl was named "Tare," according to her father`s name, "Tarela," which means love. Harrison joined the group of musicians who have children out of marriage. He is not in a hurry to marry, but nevertheless, Harrison is very happy with fatherhood and wants to become the best father ever.
Harrysong is a singer with a capital letter. He achieved incredible success and became the best in the music business and is a happy father of two adorable twins. We wish him successes in all spheres of his life.
READ ALSO: Don't cry when I die - Singer Harrysong tells Nigerians
Source: Legit.ng