Unveiling unique Legit.ng tech features you may not have heard about
Have you ever wondered how Legit.ng team by creating exciting stories managed to reach the top of Nigeria's online space? What tools and solutions do we use to achieve the best quality of reporting? Where is it possible to read Legit.ng news to save time and mobile data?
Continue reading to find out how we use technology.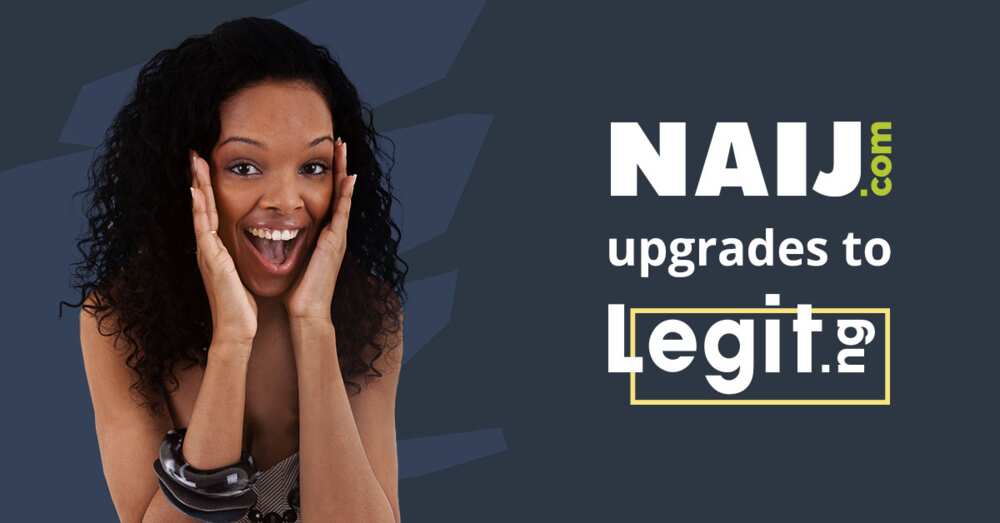 On October 17, 2018, NAIJ.com upgraded to Legit.ng. With the name, we improved Legit.ng website look and feel. Being a digital media implies the use of advanced internet technologies, tools and services.
Global best practice in technology we always used with NAIJ.com and continue implementing with Legit.ng
1. The researchers start their day with analysis on BuzzSumo tool, designed to monitor most trending and shared content.
By doing this we make sure to cover everything going on in Nigeria and the world.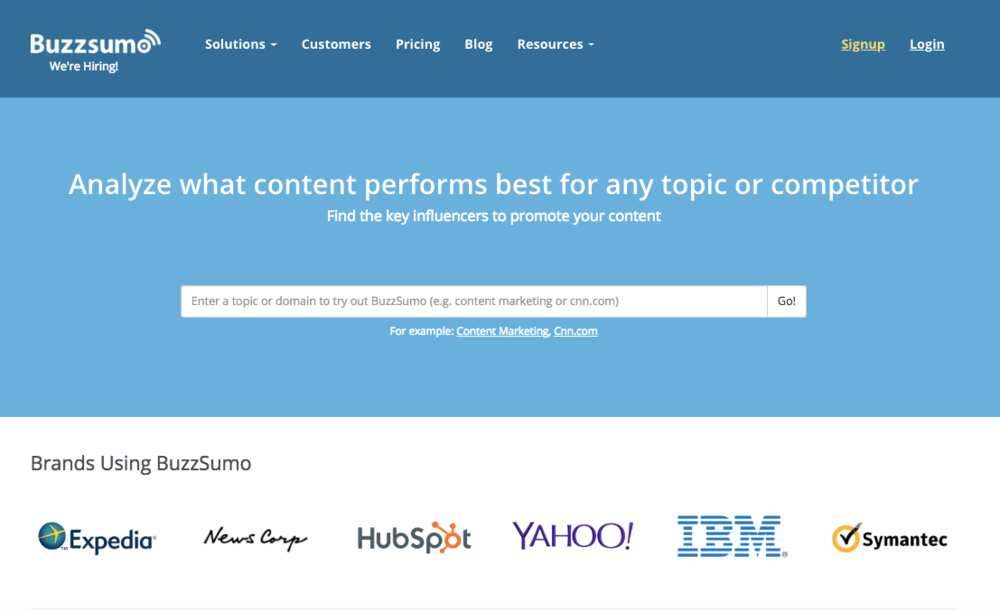 2. With the help of Onthe.io solution our Editor-in-Chief explores comprehensive reports on content and authors' performance. In real-time, the system shows what articles are the most-viewed, how many users completed reading an article, how the narrative worked on social media and much more. This analytics helps us sort the contents on the main page: we place the most relevant pieces of information first.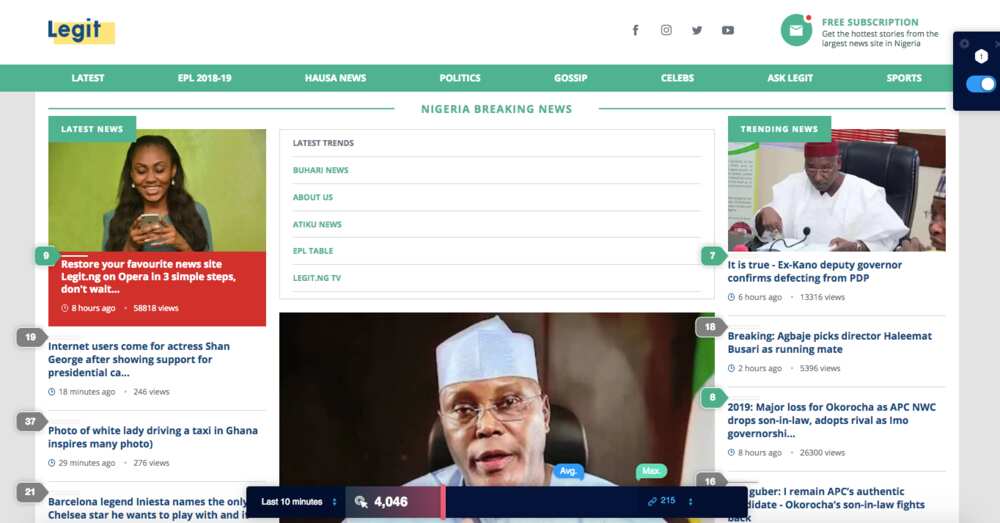 The story on how we use onthe.io was featured by one of the leading USA media Huffington Post.
3. Our engineers continuously improve the website so that it consumes less data and loads instantly on any device. We refreshed Legit.ng design so you can enjoy simplified navigation and improved user experience. Looking through trending and latest news became as easy as never before.
Learn more about how we improved the website over the years and got Alexa score of 97 / 100.
4. Legit.ng instant articles on Facebook enable reading the content without even leaving Facebook and opening a new tab – that noticeably saves your time and data. The use of this technology has been highlighted and described in a recent Facebook-Legit success story.
5.Our tech team optimises mobile applications for the users' convenience and offers outstanding features.
You can turn on "Read offline" mode to download the articles for later.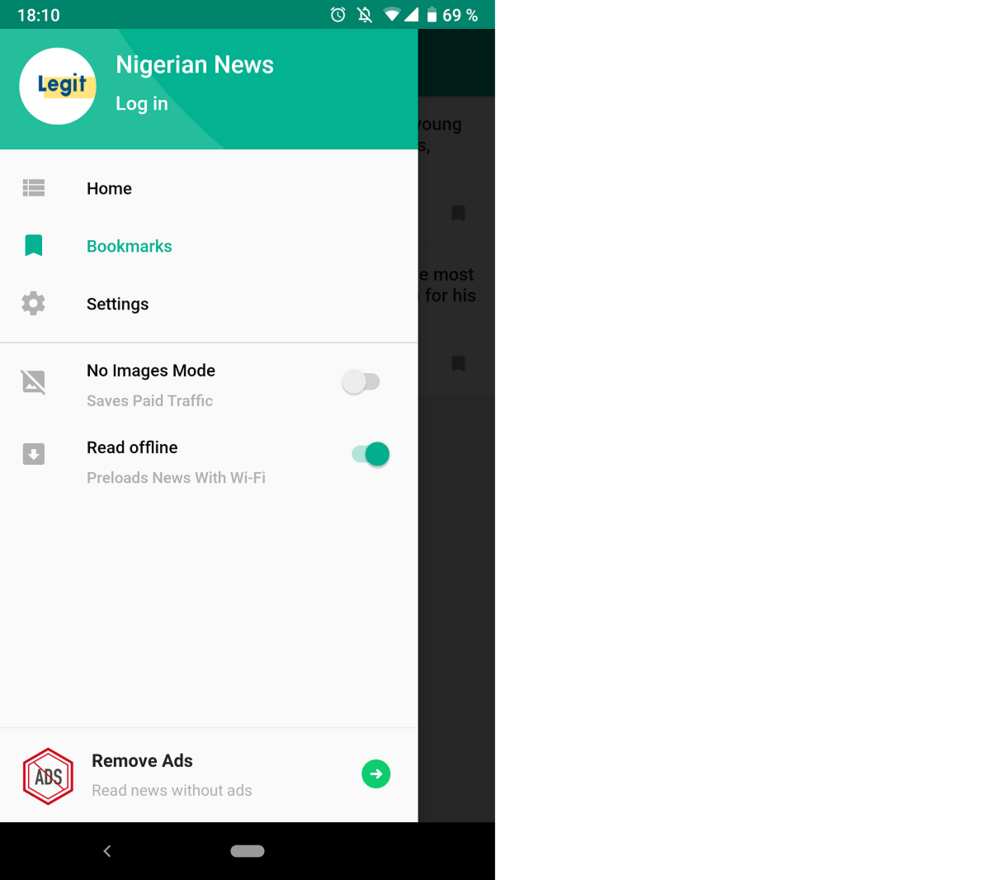 Switching to "No image" regime is sure to help you use the traffic sparingly.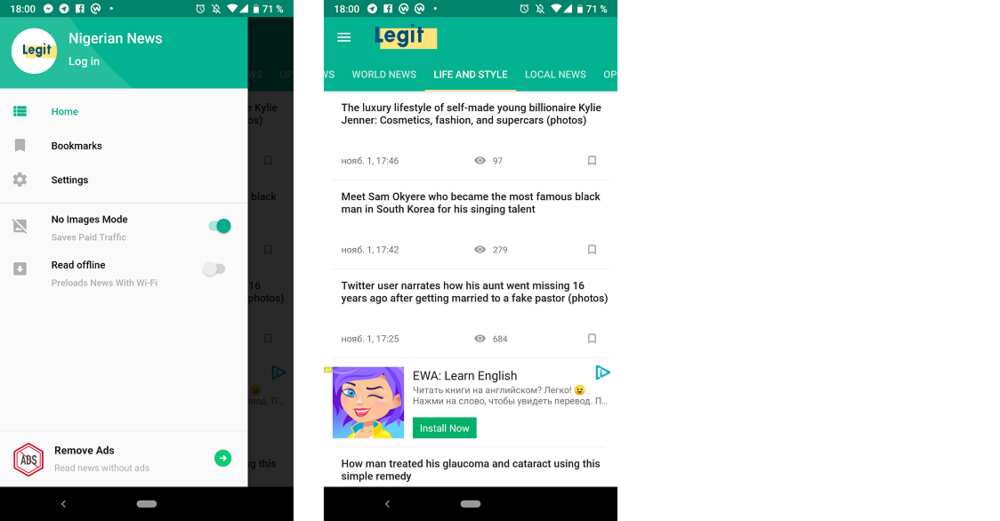 Save articles that concern you now, find and read them later in 'Bookmarks'.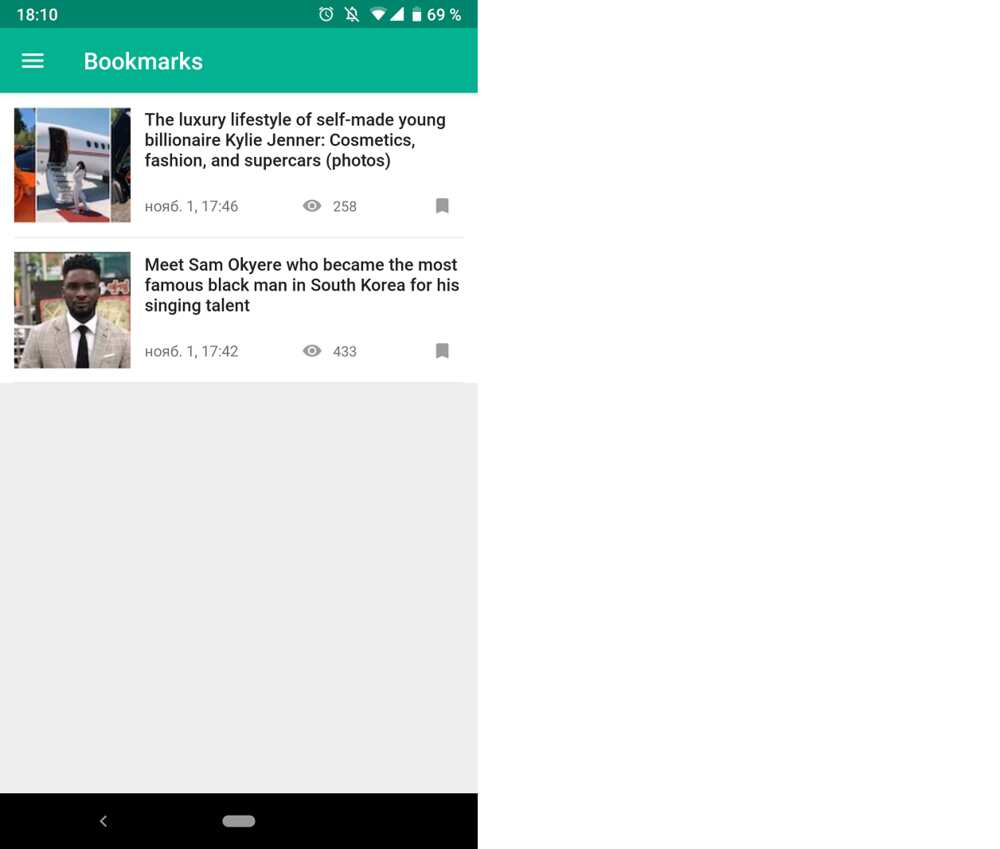 We always try to achieve the highest level of quality and technology is our best assistant.
Thanks for reading!
Source: Legit.ng