There are a lot of party gowns in different styles, length, materials, and with different embellishments. And all of them look gorgeous and elegant. So each Nigerian beauty will be able to pick the best option according to her preferences. We have chosen some best party outfits style just for you, so it will be easier for you pick the perfectly matching gown with no problems.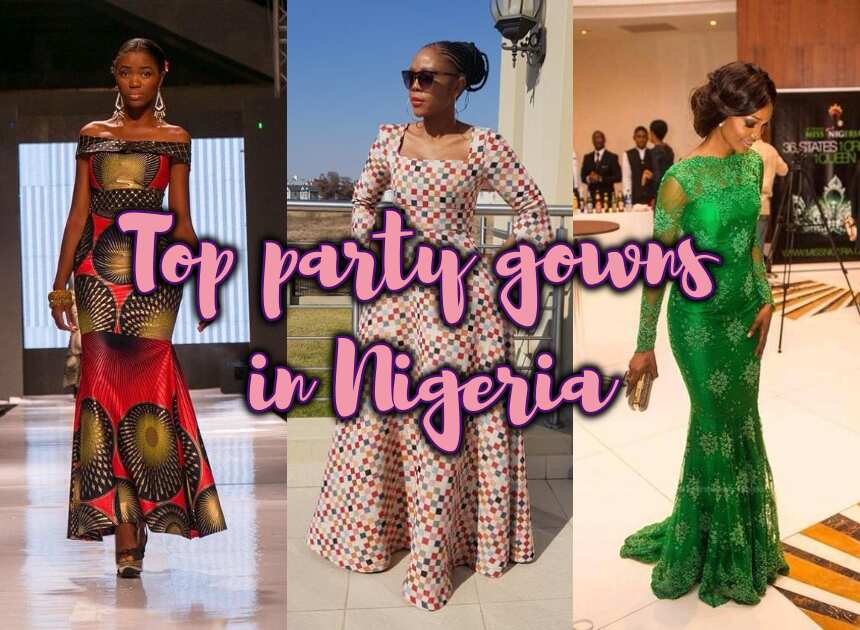 How to choose the best party gown
When it comes to some special occasions or celebrations, every woman considers choosing the best matching dress to highlight her beauty and be the ultimate fashionista among all others. Fortunately, there is a diversity of styles for party outfits in Nigeria. And each lady will definitely be able to choose a party gown for her own liking.
Women who fancy wearing a beautiful party dress should take into consideration the peculiarities of their physique. That is clear, if you're going to look flawless and classy you should choose clothes that will bring to the forefront all the attractive proprieties of your body.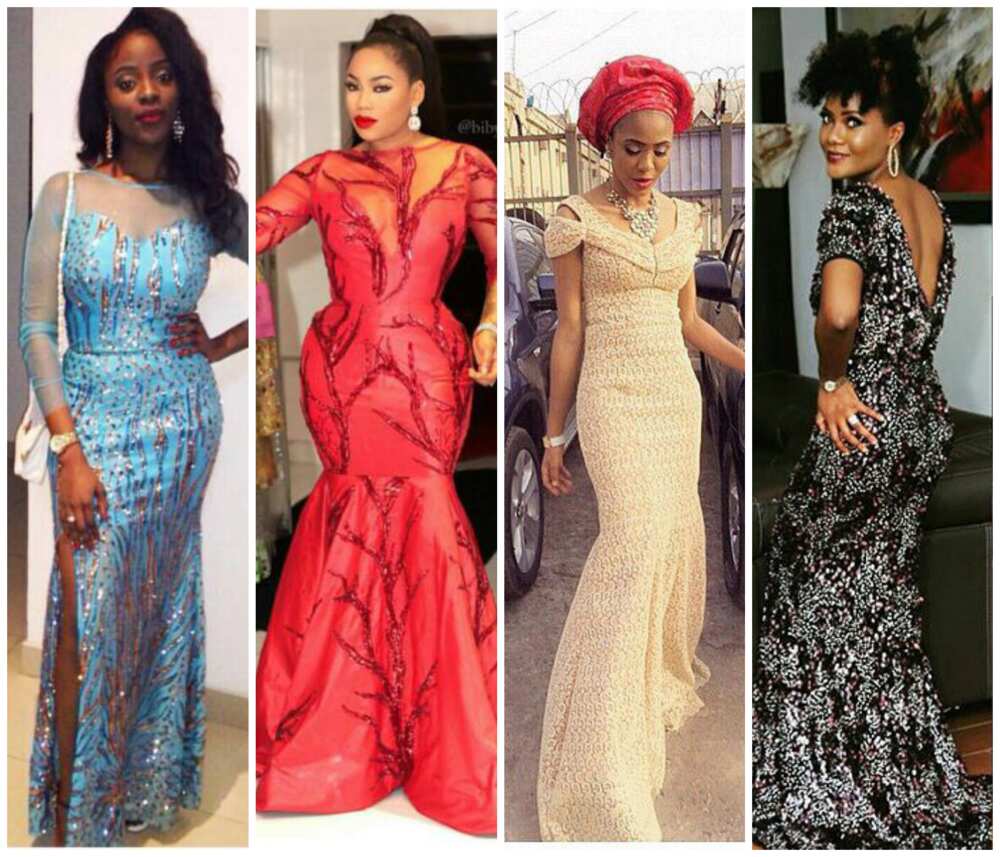 Photo: selectastyle.com
READ ALSO: Latest Nigerian dinner gowns in 2017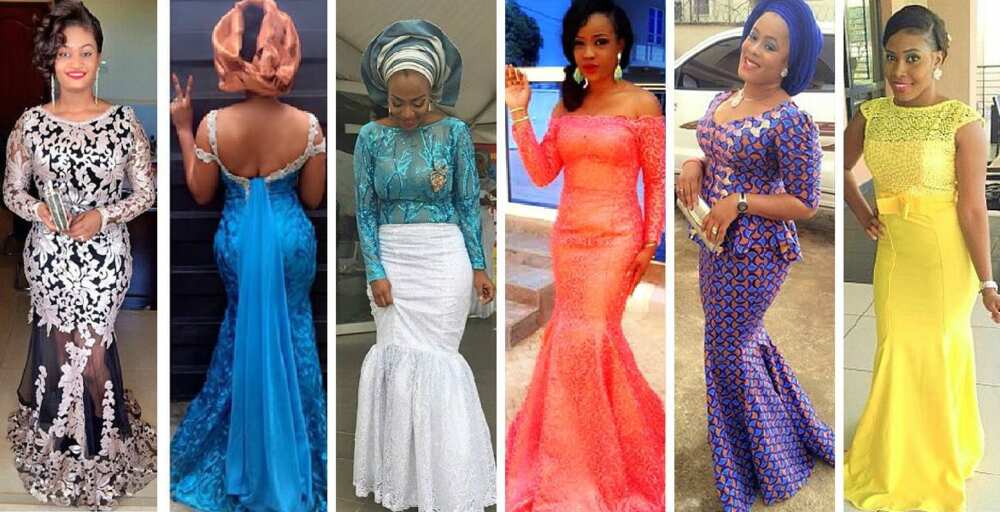 Photo: amillionstyles.com
Best styles of Nigerian party gown
We know, that choosing something can be a real headache, so we have collected the best party gowns styles just for you. And of course, we hope you will get inspired by them.
Long party gown
Long party gown is definitely worth taking into consideration. You can't go wrong with choosing this dress. In addition, you can pick a foundation garment. It will make your silhouette look fantastic with highlighted waistline and hips. There are various materials for making a corset, but the most suitable for your party gown would be thick lace .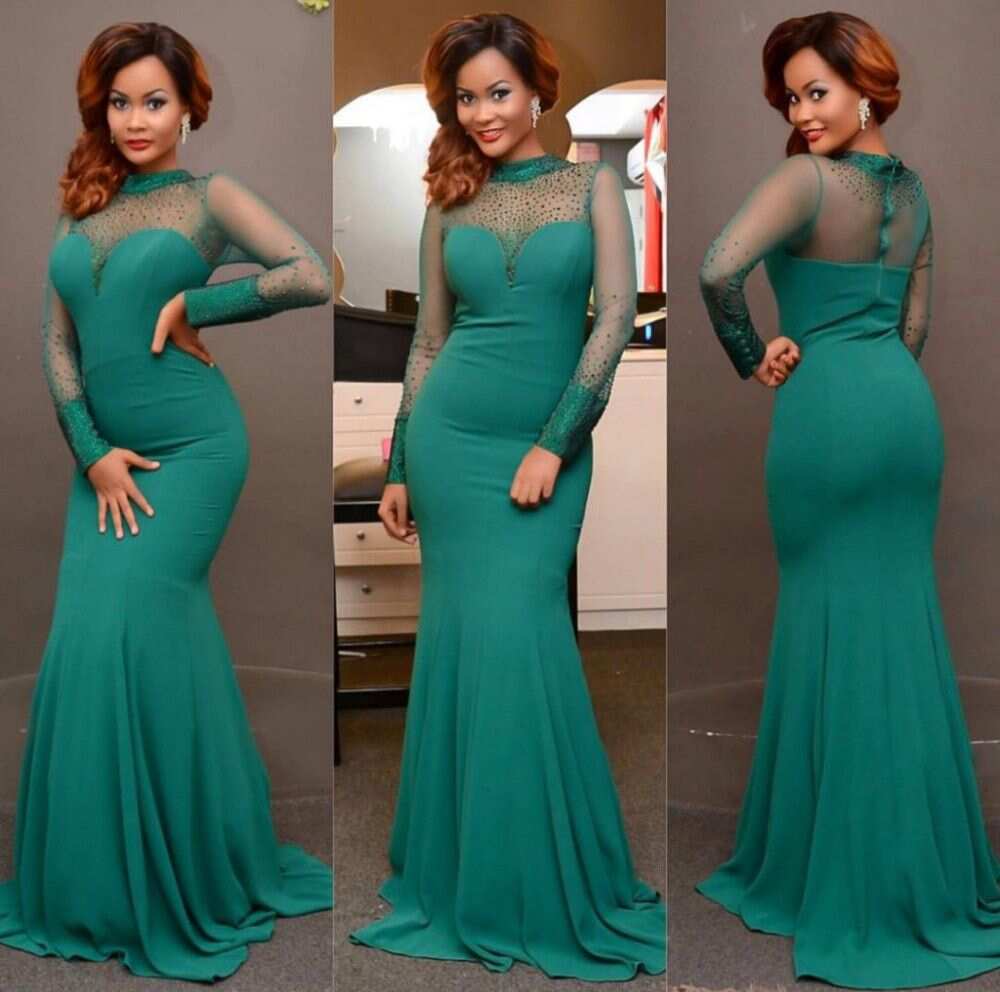 Photo: pinterest.com
You can go all classic and choose black party gown. Black long dress with the mermaid-style skirt always looks stunning, emphasising your graceful contour, providing splendid movement of the elegant materials.Choosing this option as your party outfit will help you look unbelievable at any celebration event.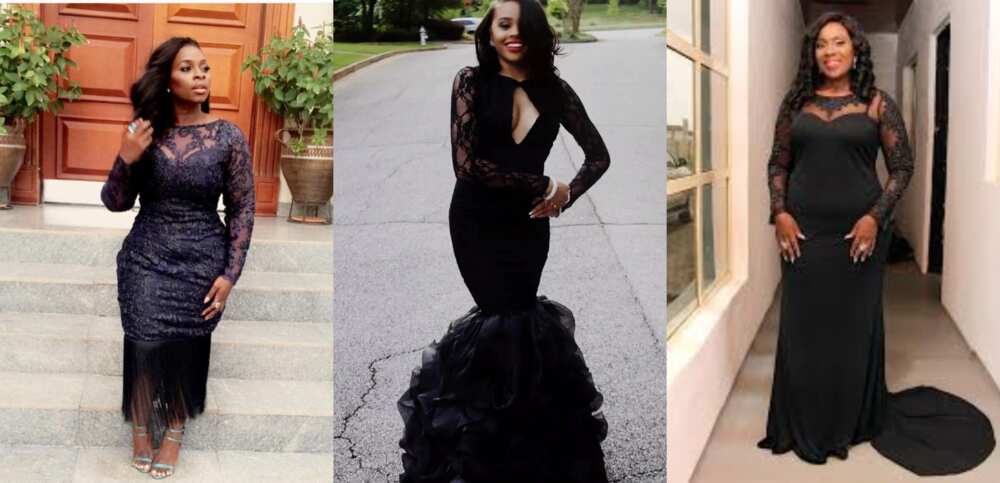 Short party gown
If you want to look a bit mischievous yet enchanting, short party gown will be a perfect solution for it. Combinations of flowing fabrics and original, asymmetrical cuts and lines in addition with attention-getting colours will disclose your flirtatious nature. You are able to rock the party wearing a short gown in different variations, whether it is with a bouffant bottom, different length of sleeves or totally sleeveless and bustier. There are also a lot of options for embroideries and other decorations.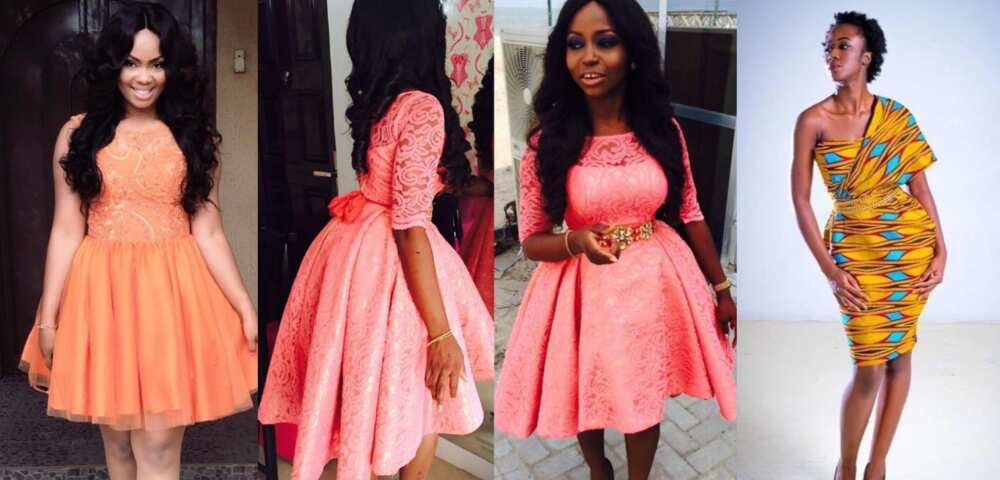 Ankara styles for party gowns
Ankara party outfits are extremely trendy among Nigerian ladies. These outfits are exceptionally miraculous and remarkable, and also bear the charm of native traditions. Recent Ankara party dresses are broadly provided in the form of elegant mermaid-style skirts, which are perfect for laying proper emphasises on your stunning figure.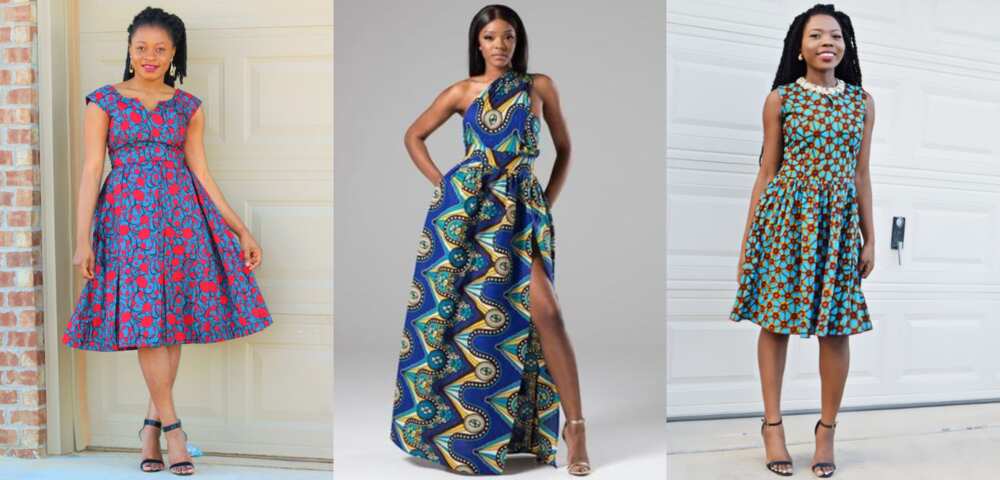 READ ALSO: English gown styles you will love
Party gowns with French-style lace
Party dresses with French-style laces recently have become a real trend in Nigeria. Though this type of lace is chiefly handled for making lingeries and marriage dresses, there are several original designs to use it for party outfits. Combining lace with some other materials and fabrics may result in creating individual, charming and eye-catching look.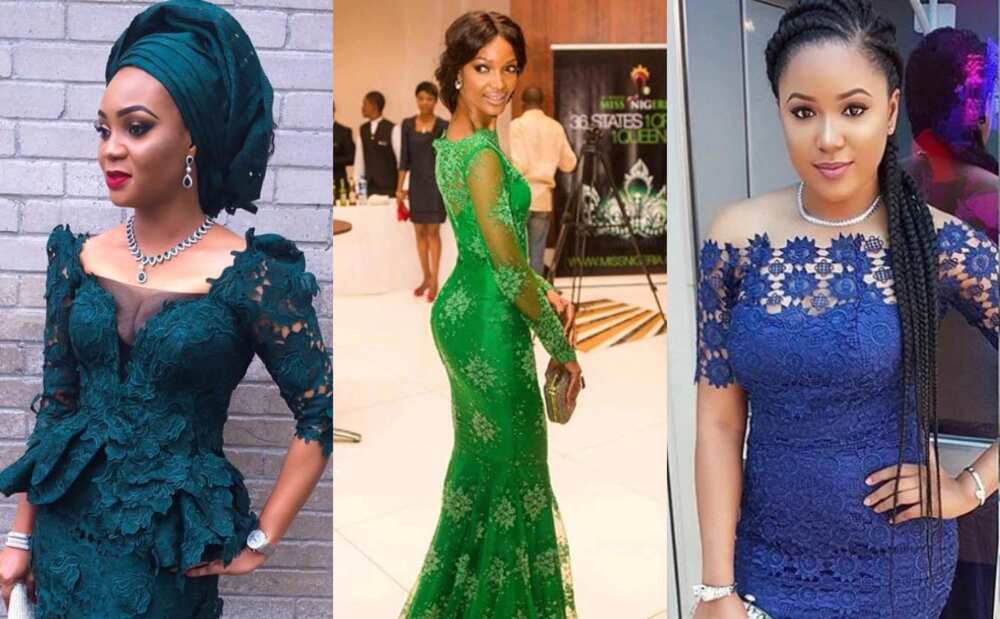 Choosing a clothing for any celebration may seem challenging because every girl wants to get the best look ever. And there might occur so many hesitations and cunnings, as there are so many styles and accessories to choose. And here is our collection of the trendiest party gowns for you to give some assistance. Now it's time for you to make up your mind, considering all the tips and pieces of advice.
It's a real fortune that there are so many alternatives to customize the party gown the way you personally like it. There will always be a solution for everyone. One can select for diverse materials, colours and decorations. Whether they are various styles of beautiful embroideries or such embellishments as sequins and ribbons.
Today one can be extremely thankful to gifted designers for having a lot of styles to pick according to your taste, preferences, and body. Party gown has to be fitted properly in order to accentuate your strong points and even maximize them. You can also follow the trend or stand your ground and create something unique and entirely of your style. Always choose whatever you like to feel comfortable and keep it real.
READ ALSO: Reception dresses for brides in Nigeria to rock in 2018-2019