Here we are to tell you how to cook couscous in Nigeria. Read on to see an easy recipe of the tasty dish. Cook it and enjoy with your beloved people. We want to share with you the ingredients and preparation method.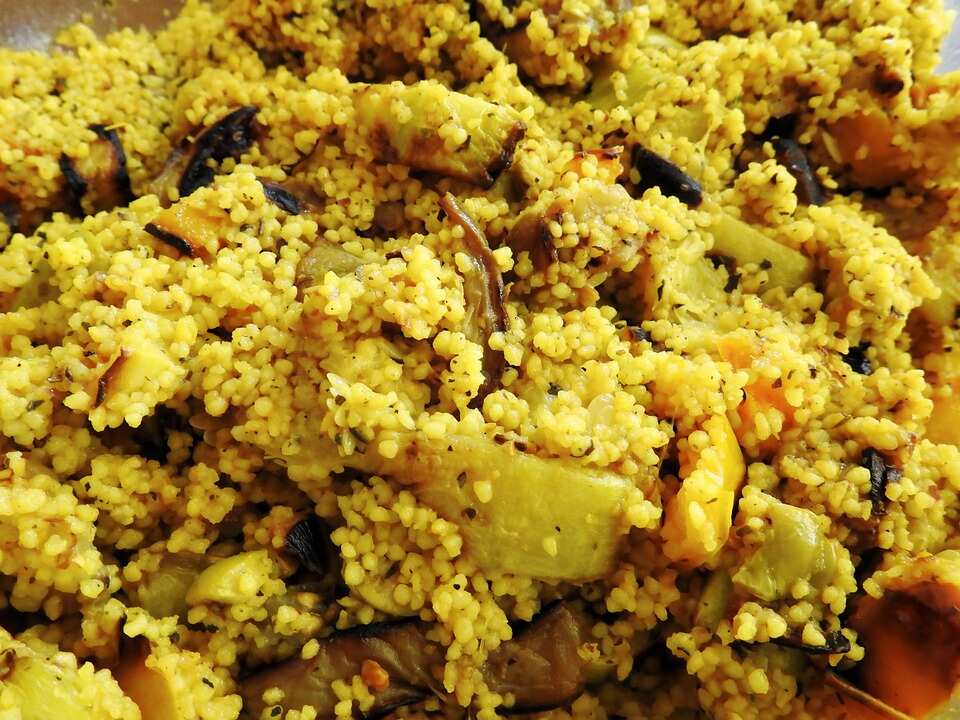 Do you want to know how to cook couscous in the best way? The recipe is easy; all you need is to follow our directions.
Couscous easy recipe for you
Nowadays you can buy cereal couscous in almost any shop, that is why couscous cooking became much easier. There are many recipes of this tasty dish, and this time we are going to consider Nigerian style recipe, the dish requires around 10 minutes to be prepared, so let's see the ingredients:
1.5 cups of couscous;
Two tablespoons of olive oil;
1.5 cups of chicken or beef stock;
Two cups of freshly chopped vegetables (tomatoes, onion, mushrooms, red & green peppers);
½ teaspoon of salt;
½ teaspoon of black or red pepper;
½ teaspoon of pepper flakes;
½ cube of magi.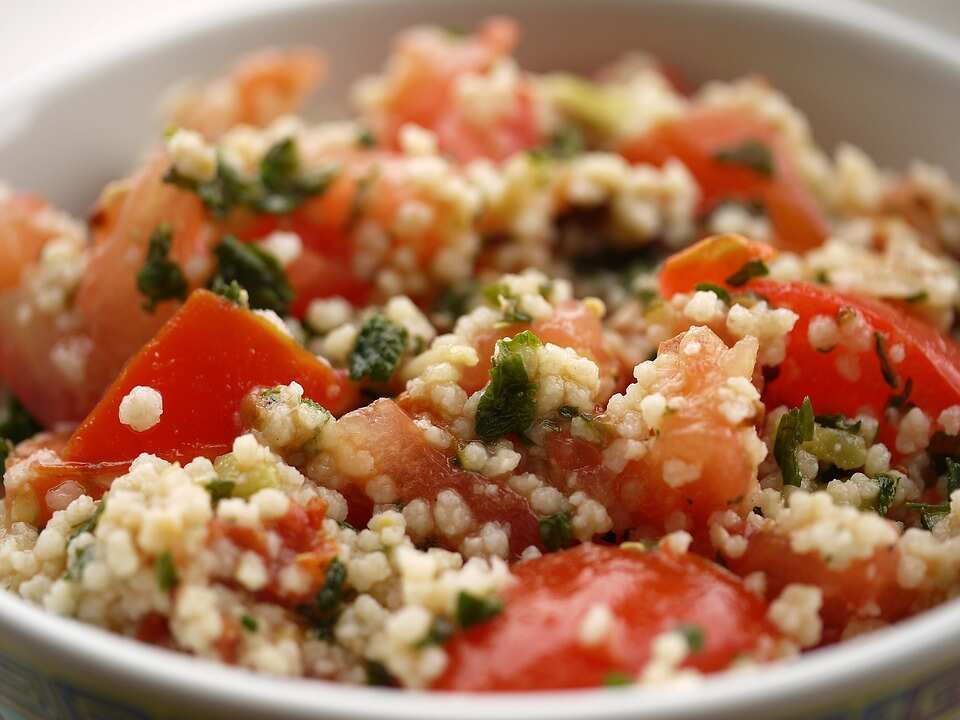 READ ALSO: How to prepare rice sauce at home
The guidance of preparation:
Take your prepared beforehand chicken or beef stock and bring it to boil, add the needed quantity of couscous and cover it tightly. After few seconds remove the pot from heat and set aside for 5-6 minutes.
Take a big pan and pour olive oil, heat it slightly. Add chopped vegetables, salt, pepper, and magi. Cook it all for 3 minutes.
Fluff the cooked couscous lightly and add a prepared vegetable mix to it.
Add any desired seasoning and enjoy the dish.
Notice that you can easily substitute the stock with the same amount of water with 1 cup of magi. In general, couscous is combined with any vegetables; especially it will be good with zucchini and onions. Couscous combines well with dried fruits and nuts as well. However, note that dried fruits need to be pre-poured with boiling water.
Mint, thyme, basil, marjoram, oregano, and thyme — these herbs very well complement the cereal and give it an unforgettable aroma and taste. As a side dish, couscous fits any meat and fish.
Couscous benefits and side effects
After you have learned a tasty recipe of couscous in a Nigerian way, we believe you also will be interested in the possible benefits and side effects of this dish. The benefits of this dish are the following:
First of all, сouscous is known for its containment of contains zinc, potassium, manganese, phosphorus, and iron.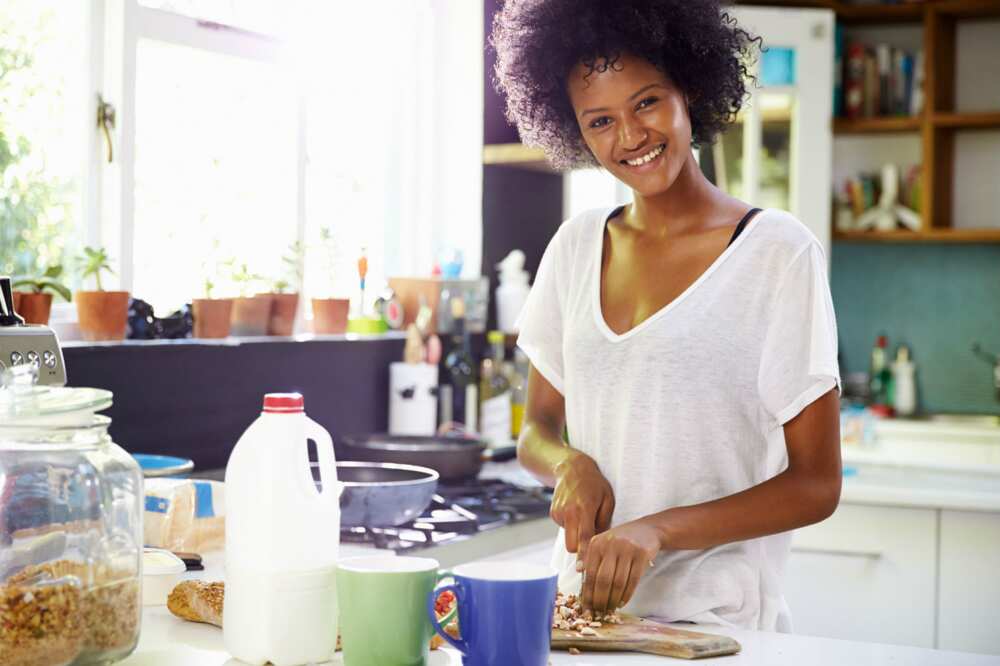 This product is rich in vitamins of group B.
Couscous is a very high-calorie porridge, it contains 376 calories per 100 grams.
Regular consumption of this cereal can reduce the risk of diabetes. Also, you can lower the blood cholesterol level eating couscous regularly.
Vitamins of B-group will reduce fatigue and improve sleep.
If you have a low haemoglobin level, then it is necessary to introduce this product into the diet, it will help you in this situation.
If you have problems with the stomach and intestines, you should also consume couscous dishes.
The dish strengthens the heart muscles, supports the brain and improves the condition of joints.
One should not consume сouscous if:
a person is allergic to cereals and their derivatives;
he or she has problems with the thyroid gland — before adding this incredible dish into the diet, you should seek advice from your doctor;
one suffers from obesity. It is advisable to consult with a nutritionist first.
Now you know how to cook couscous and about the benefits of this dish, as well as contraindications. We hope that the recipe we offered to you will help to delight yourself and your loved ones with a new and tasty dish.
READ ALSO: Top 10 Nigerian dishes for dinner