If you are searching for a Nigerian praise and worship songs list, you can find it below. From this article, you will find out the titles of the best gospel songs that are so loved by people in Nigeria, and, also, discover some information about their background. Keep on reading, it's going to be informative!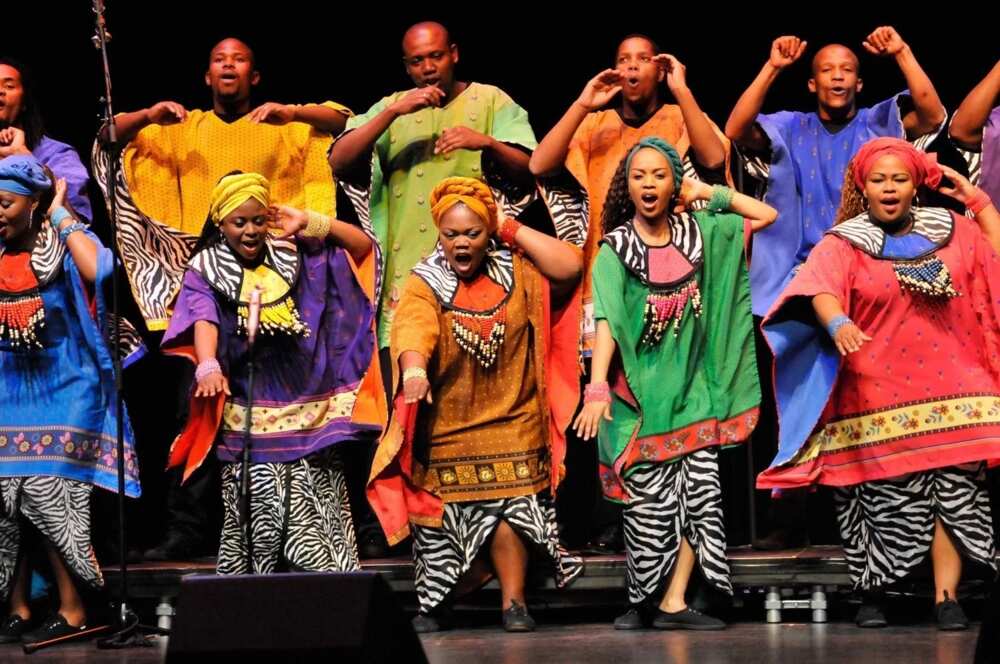 Image source: youtube.com
The latest Nigerian gospel songs
Here's some latest gospel songs you can hear and sing in Nigeria. They were released recently but their popularity is already high. The spiritual atmosphere they create, the modern rhythms, and the perfect manner of the performers will surely enchant you, too. You can find these songs and download them as MP3 files or watch videos.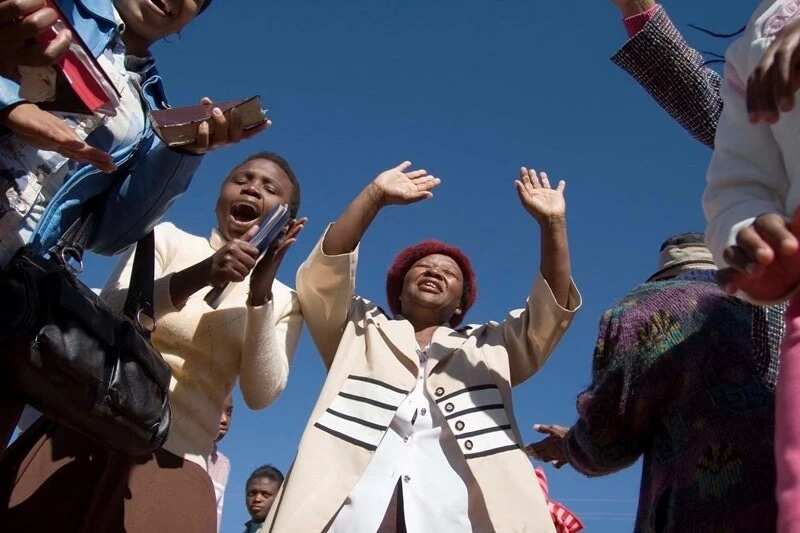 Image source: youtube.com
READ ALSO: Nigerian female gospel singers and their stories
Steve Crown with his "Jaginma" – this is one of the most enchanting modern praise songs that you can hear all around Africa. The song is distinctive due to the groovy sound and a highlife rhythm
Isabella Melodies with "Yeshua" – a new hit from one of the most prominent praise and gospel singers. If you need something very touching and sending blissful shivers down your spine, Isabella's voice is exactly what you need. Also, check out her recent release of "Omnipotent God"
Mama Karaki with "God Do Well" – this hit by Mama Karaki is the first single from her new album, which is also coming soon! Check out this beautiful, eye-watering singing of the devoted believer and a proud member of the God's Love Fellowship
Sinach with "Overflow" – the stirring voice and the powerful video of her performance will never let you indifferent! This song will demonstrate you what an overflow of blissful emotions is and what it is to sing out of the fullness with the love for our Lord
Rev. Fr. Emma Ezuluofor with "Agam Ja Gi Mma" – this groovy and lively praise song (translated as "I Will Praise You") will definitely make you want to get on your feet and dance and praise the Lord in the plenty of thankfulness and love. Indeed, this is one of the most inspiring and motivating things that you can hear today – with all its liveliness and spiritual light
READ ALSO: Richest Gospel musician in Nigeria
Izzy with "Halleluyah" – worshipping the Lord is not only dancing out of happiness. Our serene and peaceful submission to the Lord's will also means much. So, take time to listen to this single and feel the importance of worshipping our Creator by the means of obedience and blessing
Ommoh Ge with "Original Medicine" – right after another hot hit "Omni", this performer with an outstanding voice recorded and released another stirring praise song. Many has agreed to name it one of the top Nigerian praise and worship songs 2018 and it's really worth the title!
Aghogho with her "All the Praise" – the widely popular single has now a great video! Filmed in the outskirts of Abuja, this video shows the authentic life of Nigerian believers and their never-ending love for their Creator
Frank Edwards with "Heaven Rocks" featuring Mayo – this is a new release from Frank, speaking about what Heaven is and how the things are going there. After this stirring song, you will see that Heaven really rocks, no doubt!
Isaac Obiova with "Ogheneme Doh" – "My God Thank You" sings the young gospel performer and you can feel the love that fills his heart up to the brim. He sings about the true love that never ends, that's grateful and omnipotent. Feel its power!
Suchin with his new hit "Agidigba" – performed with the participation of Onyinye Obodo and Gwen Omarr, this gospel will lift your soul and show you how wonderful it is to be filled with love and light up to the brim of your heart and soul
George Nomaplus with "Intentional Helper" – the minister of gospel music, the praise song leader George Nomaplus has dedicated this song to all those who feel that their life is out of control, and there's no straw to clutch at. There's always the Lord who can help though people often forget about His powers
Olumide Iyun with "Jesus No Higher Name" featuring Tomi Favored – this is a gospel masterpiece that's here to remind us: there's nobody above the Lord and His name alone can give us any strength that we need
Frank Edwards and Nathaniel Bassey with "Thy Will Be Done" – this is one of the best recent releases made by Frank Edwards and his signature vocals and sound perfectly merge with those of one of the top gospel artists. This is exactly what you need combined with deep lyrics
Jimmy D Psalmist with "Name Above All Names" – this is another hit dedicated to the name of the Lord, which gives us the power to live, to overcome everything, to break all chains and to shake all grounds, and to love with all our hearts
Ola Samuel featuring John Stunt with "Shout Hallelujah" – among other best Nigerian praise and worship songs, this one has its appropriate place. This is about the praise word that's able to inspire joy, heal hearts, and open all doors
Nikki Laoye with "Mighty God" – the song and the inspiring music video will never leave your heart untouched. The stirring and rising beat at the very beginning will set your heart to a proper pace at once! After it, you will simply enjoy the delightful piece of music as due
TY Bello, Eshter Benyeogo, and George with "We Worship You" – this is one of the most recent gospel and praise masterpieces in Nigeria, which comes with a wonderful and inspiring music video. This is exactly what you are searching for if you need some good singing that's full of meaning
Preye Orok with "Lord You Reign" – this song has come from the very heart of a mother who praises the Lord for everything around her, for her life and the life of all people who surround her
Barbara Aduba with her "Open Doors" – the Child Star has released a new hit soon after the first one titled "Jesus Reign". The song speaks about the success everyone can have if a person gives his or her destiny in the hands of the Lord and about the power that comes with a true faith
Sammy Wonders and Sensational Bamidele with "So Good" – another amazing gospel piece from this award winner is sure to become a permanent hit with its enchanting melody and deep sense of the lyrics
This is a list of the best Nigerian praise and gospel hits released by the most popular artists within the genre. Check it out but keep in mind that the number of worthy songs is much bigger than this!
READ ALSO: Tope Alabi's biography and achievements
Source: tinamagazine.com