How many languages are spoken in Nigeria today
Nigeria is a record holder country among other states of the African continent. Even though it occupies only 14th place in the world in terms of area, the state is the largest one on the mainland in terms of the number of residents. Nigerian official language is English. This is quite obvious. But full Nigerian languages list includes much more paragraphs than it can be imagined. Do you want to know how many languages are spoken in Nigeria today? Keep reading the post to learn many interesting facts.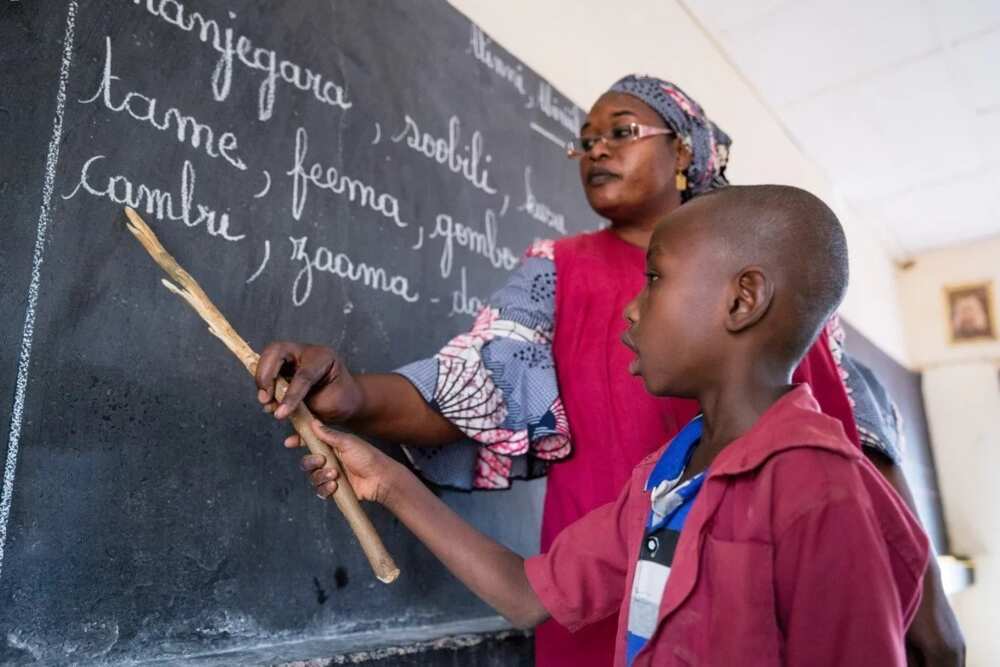 How many languages are there in Nigeria?
Some Nigerian indigenous languages and borrowed ones include Urhobo, Fulfulde, Kanuri, Yagba, Aduge, Gwoza, Achipa, Dghwede, Abanyom, Izere, Afrike, Afrikaans, Edo, Efik, Adawama, Fulfulde, Hausa, Idoma, Igbo, Central Kanuri, Yoruba, Shona, Fula, Ngambay, Ijo, Rashad, Swahili, Mande, and others. The English language is spoken in the country due to the process of colonization.
There are 529 Nigerian languages and dialects in the whole. 522 of them are alive, and 7 have become extinct. Of the general number of languages, 22 are used in education, 80 of them are developing, 358 ones are active, 20 languages are problematic, and 42 are endangered.
Local languages are mainly used for informal communication and sometimes in the local mass media. Two or even more Nigerian languages are spoken by every person in the state.
READ ALSO: 10 uses of English language in Nigeria
Nigerian languages and their states
A huge number of tribes and nationalities living in Nigeria present a current interest for the researchers of local dialects. Three most widespread among the 529 languages available in Nigeria are Yoruba, Igbo, and Hausa languages.
Hausa language known as a means of interethnic communication is widespread in the West part of Africa among the Muslim population. For 18.5 million Nigerians, Hausa is the first language, and 15 million citizens in the country speak this language as the second. In addition to 18.5 million Nigerians, residents of Niger, Sudan, Cameroon, Ghana, and Benin speak Hausa as well. The Hausa language is mainly spoken in the following states: Bauchi, Gombe, Jigawa, Kaduna, Katsina, Kano, Sokoto, Kebbi, and Zamfara.
The Yoruba language is especially prevalent in the western and southwestern parts of the country (Kwara, some parts of Kogi State, Lagos, Ogun, Ondo, Oyo, and Osun). The areas of Yoruba language are called Yorubaland. 21 million people in the country speak the language (18.9 million - the first language and 2 million as second).
The Igbo language is spoken in Nigeria by 24 million residents of the following states: Abia, Anambra, Ebonyi, Enugu, and some parts of Akwa Ibom, Delta, and Rivers states.
Hybrid English or Nigerian English is widely spoken within the Niger Delta Provinces, principally in Warri, Sapele, Port Harcourt, Agenebode, and Benin City.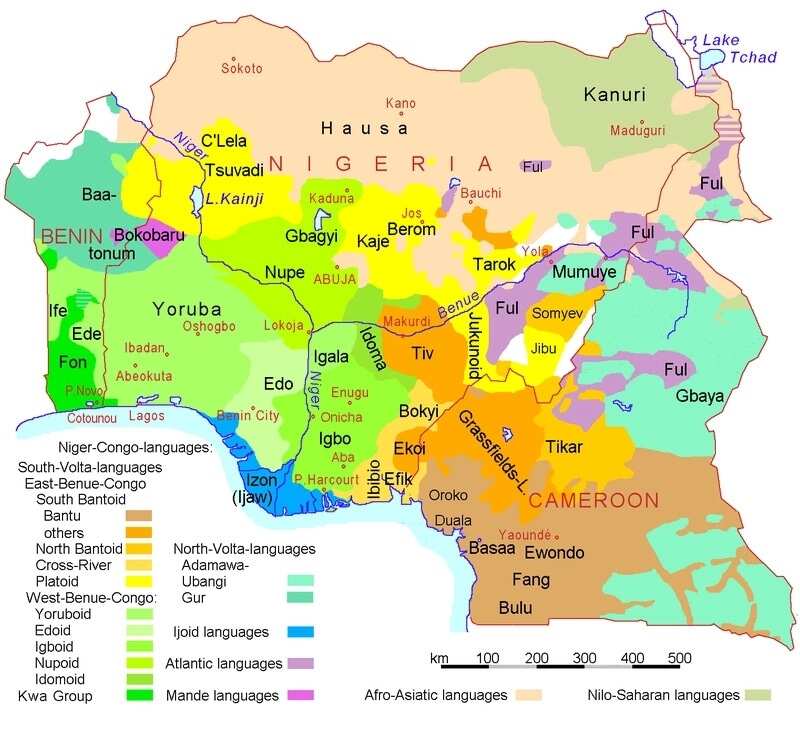 READ ALSO: World French speaking countries and their capitals
Multilingualism and separatism
Language issues are crucial for stability in the state. Multilingualism in the country is considered a difficult problem for the government. Nigeria, with its 529 languages and constant tendencies toward separatism, from the first sight, is seeking for the national unity. One common myth in a multilingual country is the associative connection between the diversity of languages and separatism. It is necessary to emphasize that different languages feed separatism by themselves.
Of course, Nigerian English inherited from the colonialists has a dominant position among other languages. It is the language of administration and government, and it is called common and neutral. It is meant that despite the existence of common 'neutral' language, no language can be 'neutral', because it, in any way, carries a certain cultural charge.
READ ALSO: How many languages in Nigeria?
Sometimes residents talk about creating a kind of unified language, which would become a national language. Of course, everyone wants the formal language of Nigeria to be African language, but which one? It is difficult to choose which of the 529 languages will occupy this privileged position.
The few language groups are afraid of political, economic, and cultural domination and people from the main linguistic communities are fighting for supremacy among themselves. Some people see a way out of the situation in creating an artificial hybrid language from elements borrowed from all African languages. But how much time is needed on the introducing of such project is still the question.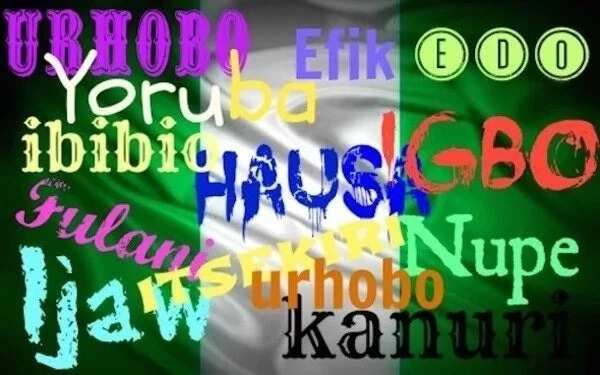 So there is one official language in Nigeria, several the most widespread languages and numerous ethnic variants with local distribution. Despite such lingual diversity, the problem of separatism is not crucial in the country.
READ ALSO: List of languages in Nigeria and their states
Source: Legit.ng