France visa requirements in Nigeria
If you are searching for the most recent France visa requirement in Nigeria, you've hit the right spot. Below, you will find all the information you may need if you are going to apply for a French visa in Nigeria. Check it out carefully and don't forget to share with all your friends or relatives who are also thinking about getting a visa to France.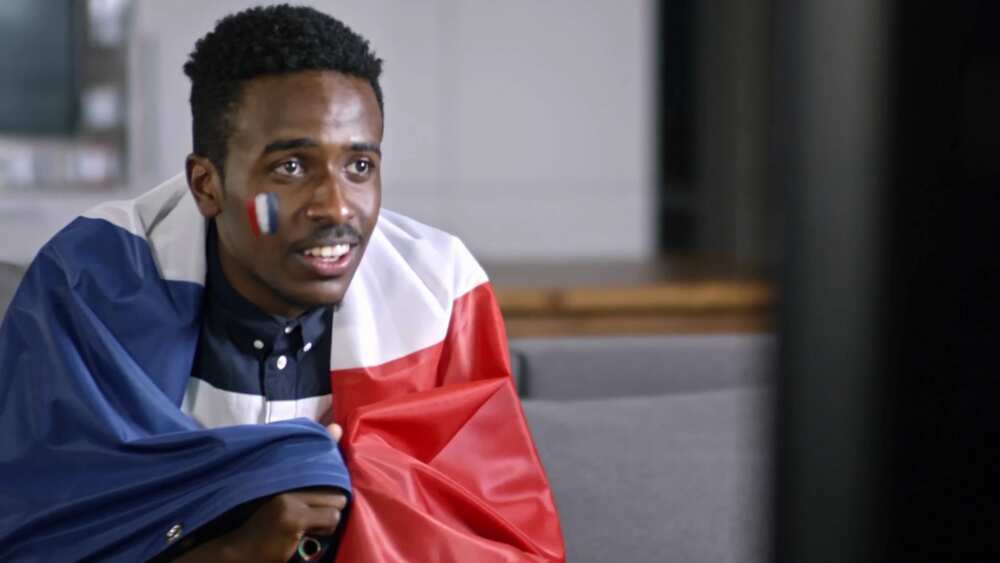 Image source: cloudfront.net
How to apply for French visa in Nigeria
It doesn't really matter much whether you are traveling to France on business matters or just want to see the country as a tourist: you need a visa to be let in through the border and to stay within the country legally for a certain while. It's not that difficult to receive a French visa but you need to be very careful when applying because one error can ruin all your plans in a moment.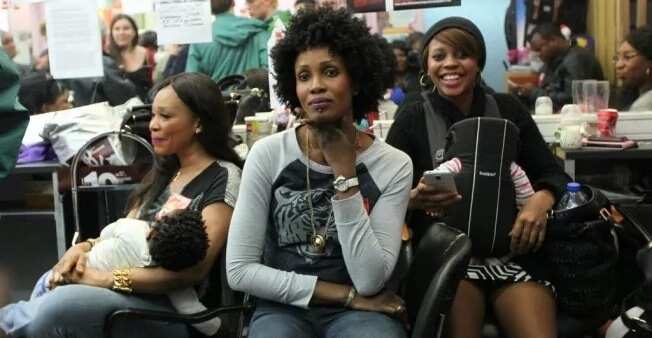 Image source: cloudfront.net
READ ALSO: World French speaking countries and their capitals
Requirements for a French visa for Nigerians are listed below.
If you are older than 18, you will need to provide the following documents to get your visa to France:
Your international passport (and a photocopy of this passport) that's valid for no less than six months since the beginning of your visit. There should be three pages available in your passport
A picture of you of the passport format (35mm by 45mm) taken with a white background and as recent as possible. The picture should be full-color
A proof that you have a bank account with enough money on it (copies of several tellers issued for the financial transactions you have made recently, if available)
In case you have already traveled to UK, Canada, the United States, Japan, or other countries that form up the Schengen zone, you will need to provide at least two pages of your passport with this information
A number of proofs of your employment in your home country (a letter of leave issued by your company, a chart of data regarding your salary within the most recent six months). The letter of leave should contain the exact date of your return to your working place and a proof that your allowance has already been paid to you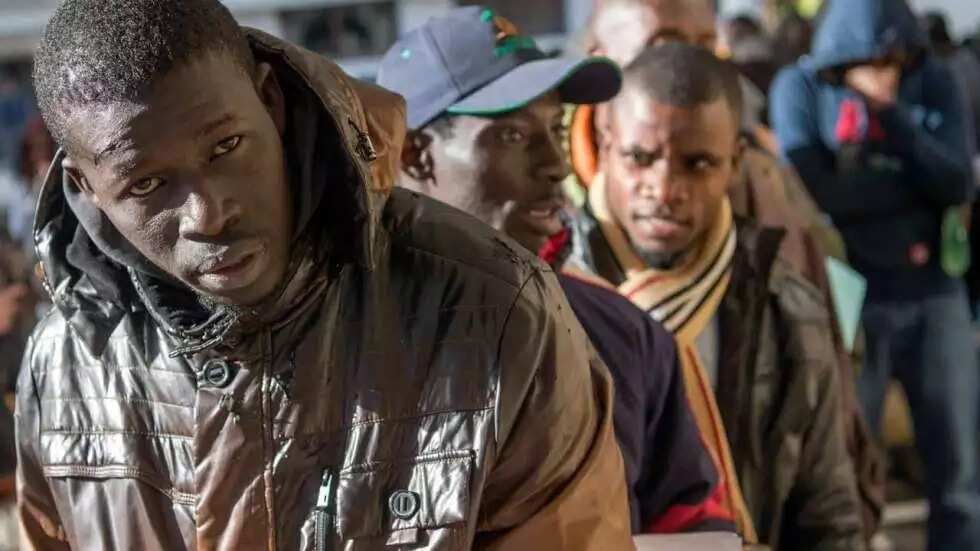 Image source: pulse.ng
If you are visiting France on a business trip, you will need a document from your company that confirms the goal of your arrival
In case you were invited by a company in France, you will need a document that proves this invitation. The document should be issued by the receiving side
A copy of a health insurance policy. The policy should cover the entire period of your stay in France and cover any health care services and medications you may need
A ticket for a flight back home or a proof of your hotel reservation or a receipt from the side that welcomes you in France
Since these requirements work for adults, there are other requirements for teenagers under 18:
You will need your birth certificate that confirms your age
A document that serves as an approval given by your parents for your travel
A copy of the passport or another ID document of your parents or the person who acts as your guardian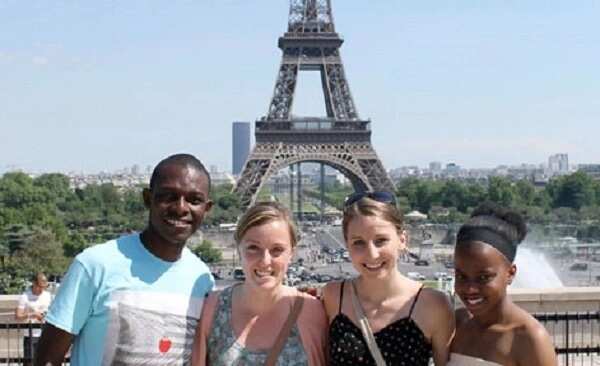 Image source: pulse.ng
READ ALSO: Documents required for US visa interview in Nigeria
There are several types of visas the French give to people who want to visit their country. They are as follows:
Visas for tourists (given for a short period of time, which is enough for a travel around the country)
Visas for business (given to those people who come to France on business matters and have proofs of this)
Visas for families (or friends; these visas are given to those who come to their families or friends in France)
Visas for French oversees territories (given to those people who visit not the mainland France but its territories located in the ocean, etc.)
Airport transit visas (given to people who change flights in French airports; these visas are valid for 24 hours to 5 days, as a rule, and, depending on their categories, allow passengers only to stay in the airport (24 hours validity) or change the airport (1 to 5 days validity)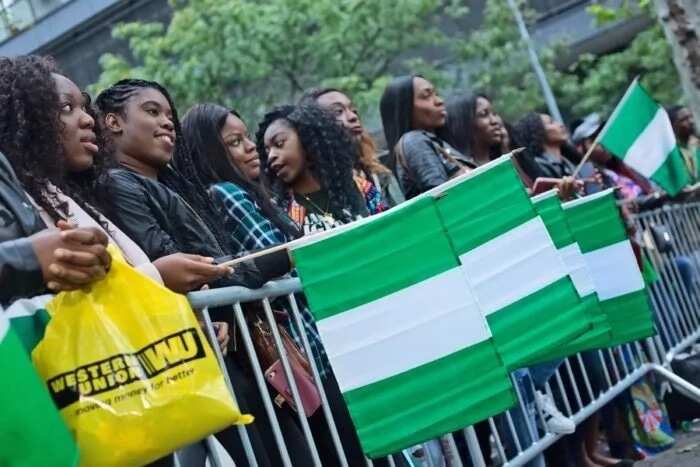 Image source: depositphotos.com
The procedure of application is as follows:
Step #1: Get an international passport
Not all Nigerians have international passports. Some just don't plan going anywhere at all and thus don't need this document. Still, this is the only allowed document that lets you travel abroad in a legal way. If you have no international passport, you won't even be able to cross the border of your home country, no need to say anything about entering another country and staying there.
So, before you apply for a visa, you need to either get an international passport or check your existing one. If it expires sooner than six months since the beginning of your trip, you will not be given a visa. It means that you will need to renew the passport in the nearest immigration office.
Step #2: Get a registration form
You need to get this document from the online registration chapter at the official website of French visa services. Download the document, print it out and fill in all the fields. This is your first step towards success. If you make no mistakes when filling the form out and provide only the valid data, it will significantly increase your chances of getting a visa.
Image source: guardian.ng
When you are through with filing in the gaps, you will need to take it and al the mentioned documents to any closest French visa center. They will get you through a biometric test and give you a receipt. You can submit the form on any day, during regular working hours, except public holidays. Your visa application will be processed within about three weeks.
Step #4: Pay and collect your visa
The payments are made right at the visa center. You will need to pay the procession fee, which makes about N25,000 (the amount is 60EUR but the sum in naira will depend on the exchange rate) and the service fee, which is about N5,625.
When you've paid for everything, you can collect the visa. There are special hours when you can do it: all working days, between 2.30pm and 4.00pm. On public holidays, the visa center doesn't function at all and you can't collect your visa or make payments.
This is what you need to know about the process of application, requirements and cost of French visa in Nigeria. If you still have questions, you can turn to the visa center and ask the employees about everything you need to know.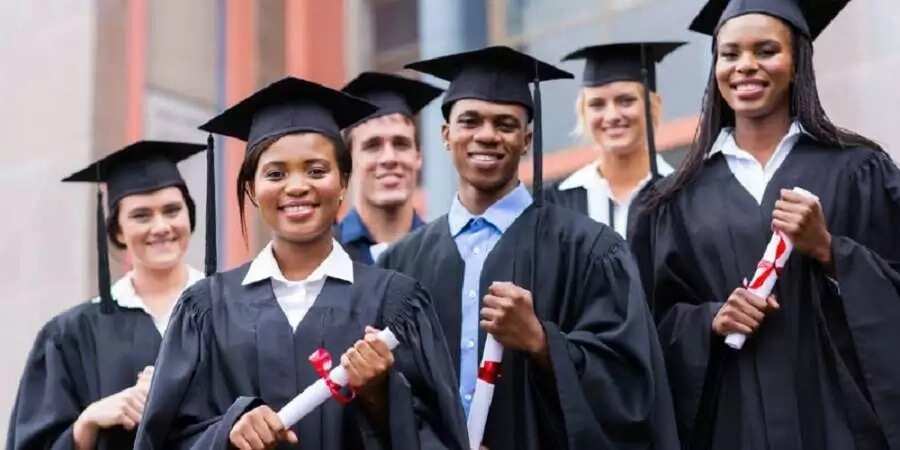 Image source: guardian.ng
Sometimes, people face swindle of different types when it comes to foreign visas. You need to be careful and believe not the people who say that they can successfully get you a visa for a certain amount of money. The visa requirements are not very tough or hard to meet and you can get it without any fraud. Feel free to share this information with all those who may be interested in French visas in Nigeria!
READ ALSO: If you can afford it, these 10 countries can sell citizenship to you
Source: Legit.ng