La Campagne Tropicana gate fee and location
'Okay, I want to have some rest but what's the La Campagne Tropicana gate fee?' This is one of the most popular questions people ask when somebody recommends this beach resort as a perfect place for having some rest after a hard working week. The answers are here.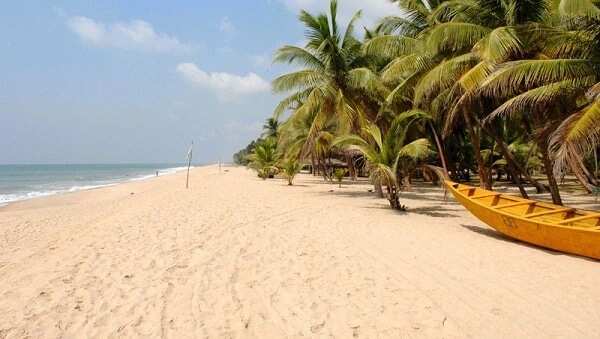 Image source: facebook.com
What is La Campagne Tropicana?
La Campagne Tropicana is a beach resort in Lekki, Lagos. It's a popular African destination. It's easily accessible with its gate fee of N5,000 and it's definitely a place where you can chill out in the most effective way. Not only locals but also foreigners and tourists visit this place just to feel its irresistible taste and style. There are additional gate fees for visitors and it's N2,000. Kids and students are expected to pay N1,500.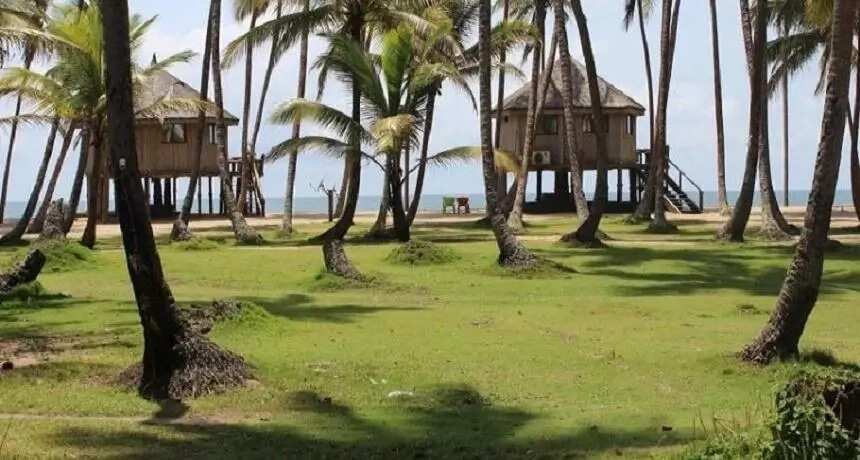 Image source: shutterstock.com
READ ALSO: Best holiday resorts in Nigeria
Why is it so special? Well, this beach resort combines a lot of the Nigerian native style and some true elegance that looks so neat on beaches. The beach is located in a picturesque place where you can enjoy the shine of white clean sand, the wideness of the Atlantic Ocean, and a mangrove forest quite near at hand.
The place is so lovely that there's a range of accommodations for tourists who want to stay for a while and enjoy the nature and the salty breeze. Actually, if you like, you can stay there for a while even if you are local. Exchanging the surrounding of your home for something more exotic and relaxing can be very refreshing. Such a rest may give you a good resource of energy and productivity in your activities.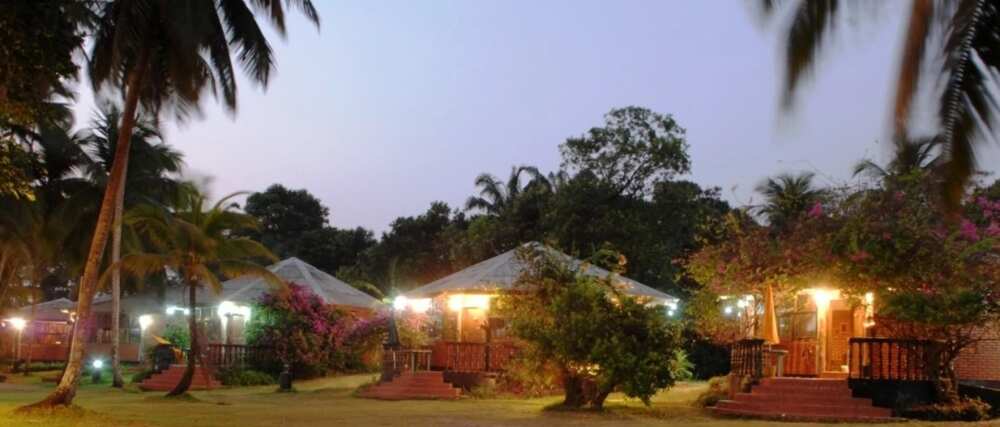 Image source: reviewnaija.com
If you prefer active rest, here it is: the resort can also offer you a range of games that you can play either in water or on the land just to have fun. Such activities are often chosen by companies that organize corporate vacations that are meant to reinforce the bonds among colleagues and between the staff and managers. It's said that those who have tried this once will return here again and again to revive the feelings and emotions.
Some facilities that you can find in La Campagne Tropicana Lagos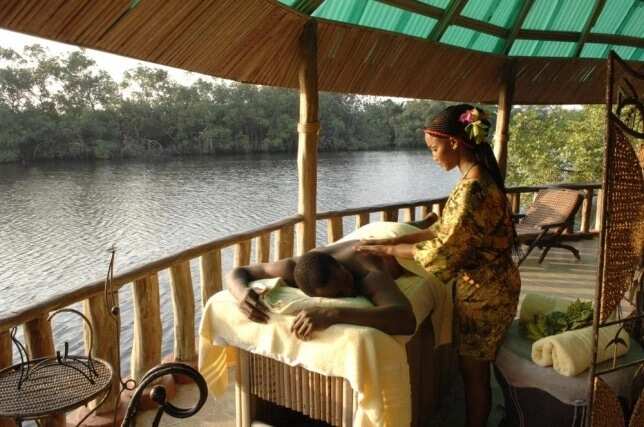 Image source: hotels.ng
READ ALSO: Beautiful and fun places to visit in Lagos
Playing snooker, table tennis, diverse board games, basketball and volleyball (water and land volleyball), other water sports
Quad biking
Perfect music and visual accompaniment, high-quality high-speed access to the Internet
Three meals (breakfast, lunch, dinner, tea breaks)
Halls and meeting rooms with all the equipment for presentations and conferences
Access to clean water and appliances for tea and coffee making
Bathrooms with all the necessary amenities and fridges
Apart from these, you can enjoy spa, massage, and a perfect gym with everything one may need for a cardiovascular training, personal coaches, and a wonderful golf course. Guests and visitors usually have a chance to observe a great cultural dance performed by professional dancers. While dining, you can enjoy stunning ocean views and delicious fresh palm wine.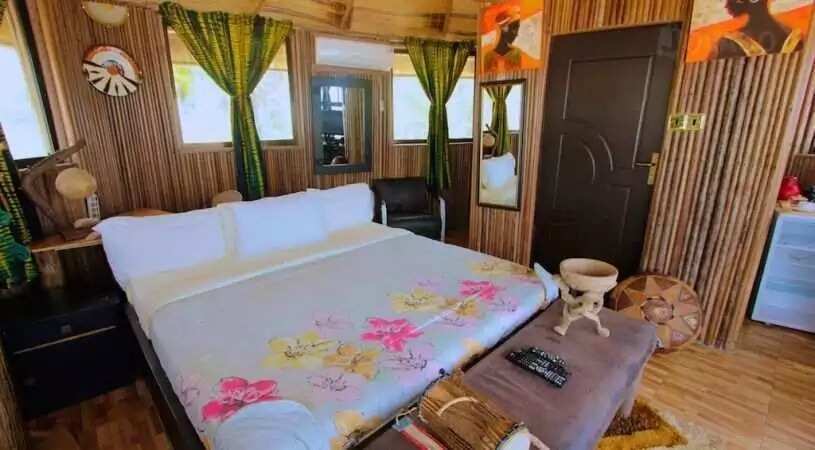 Image source: kokolife.ng
The best time to visit the beach is from November to March. The season is dry and you will have plenty of sunshine to enjoy without a fear of getting soaked by the rain. Besides that, you will have a chance to observe awesome views of the ocean during the sunny weather.
How to get to La Campagne Tropicana location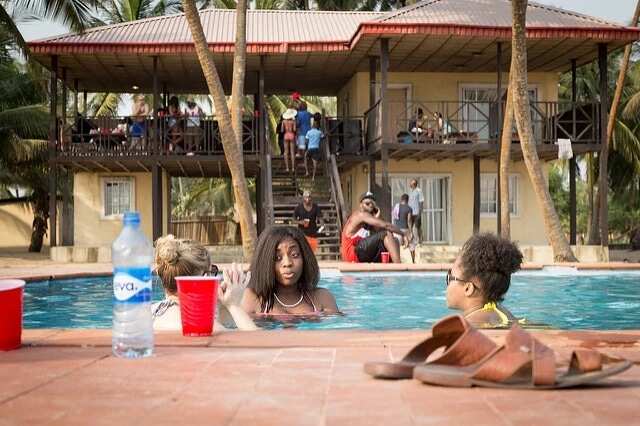 Image source: hotels.ng
It's very easy and quite comfortable. Even though the resort is located in the outskirts of Lagos, you can get to it by several types of transportation and quite easily. If you are moving from the airport of Lagos, take a taxi that will bring you right to the place. Services like Uber and Taxify are the most convenient from this point of view. The cost of such a journey will be somewhere between N5,000 and N9,000.
If you are traveling from Ikeja, it will take you about 2 hours to get to the beach. In case you decide to get there by bus (providing you are into taking a whole group of people to the place), you can board a bus that will take you to the CMS park. When you are there, you can board another bus that will take you to the resort. The trip will last for about an hour and a half. The cost will be significantly lower – something around N500.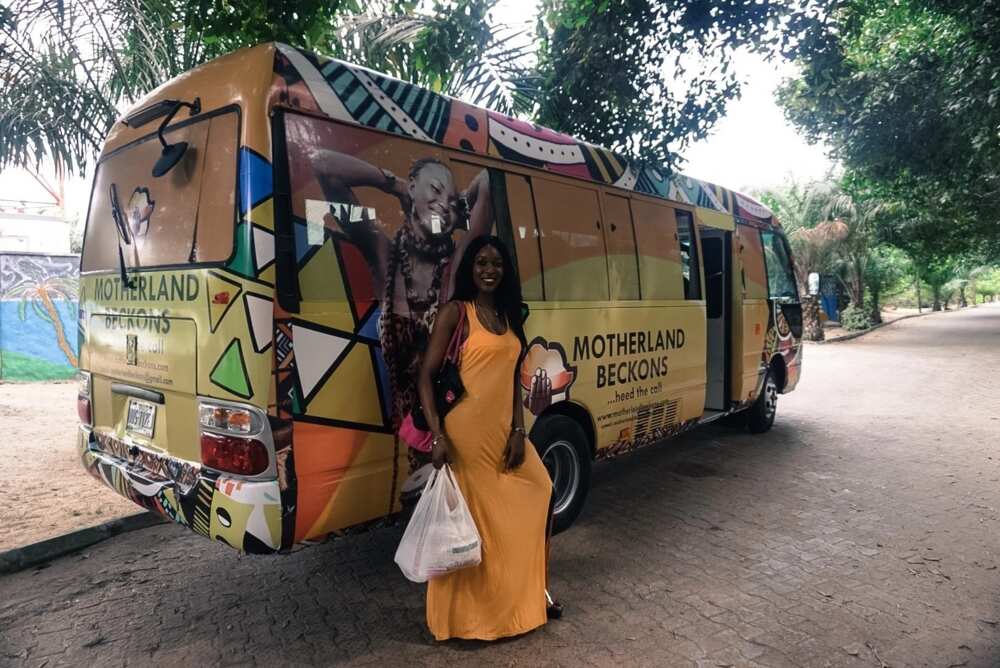 Image source: facebook.com
This is what you may need to know about the beautiful Atlantic resort near Lagos. If you still have questions on the gate fee for certain categories of guests or other details of a comfortable stay at the resort, feel free to get in touch with the management of the resort using their contact information.
READ ALSO: Most popular countries in Africa in 2018
Source: Legit.ng