How to prepare Rivers native soup with fresh fish
In this article, we want to tell you how to cook Rivers native soup. The recipe requires fresh sea products to achieve a unique taste of the dish from the riverine region. Let's see the ingredients and steps of preparation.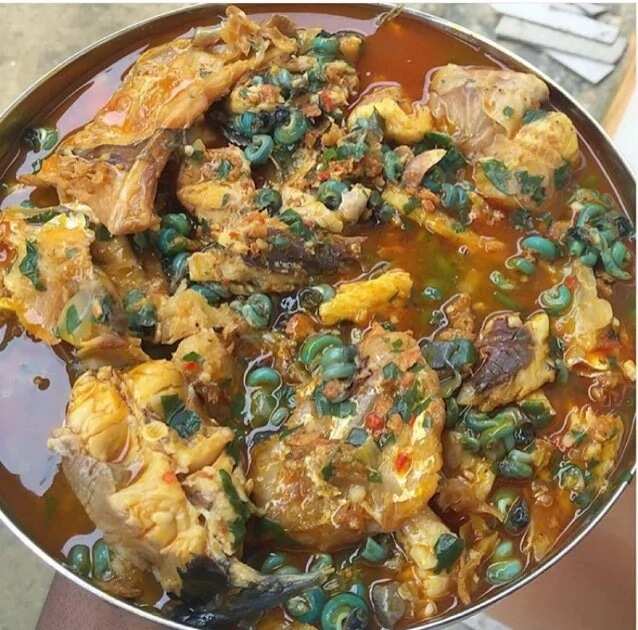 Photo: theportcitynews.com
How to make Rivers native soup
Rivers native soup recipe came to us from Niger Delta Area of Rivers state. The feature of this region is that the riverine people who like to use the freshest seafood in their cuisine. And this time we are going to tell you about one of the tastiest soup in the region. Let's start with the ingredients:
Three medium fresh fish;
Nine snails;
Two cups clams;
½ cup periwinkles;
One cup sea snails;
One cup shrimps;
Bitter leaves;
Six medium cocoyams;
One tablespoon uziza seeds;
One or to yellow habanero peppers;
Two big stock cubes;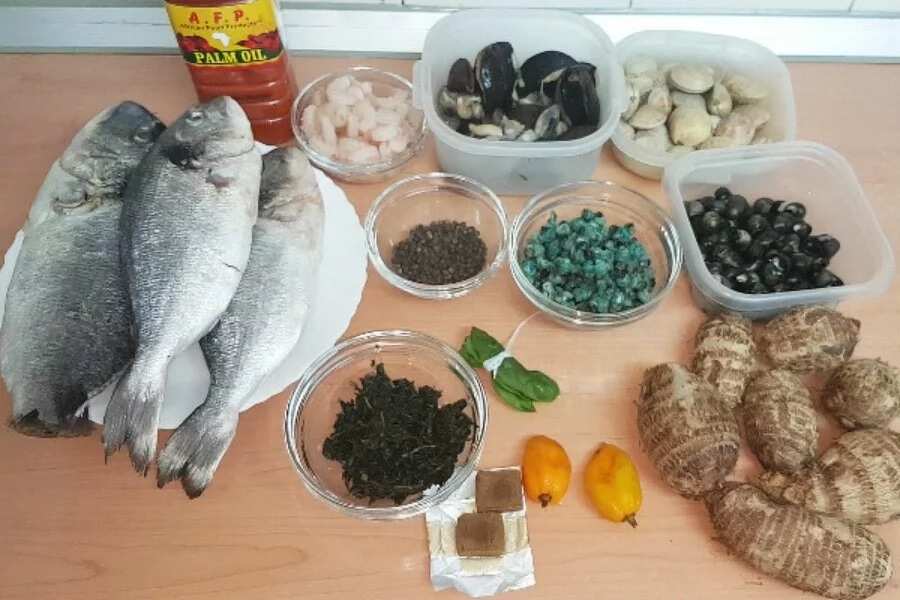 Photo: allnigerianrecipes.com
READ ALSO: 5 types of Nigerian soup and their origin
Two cooking spoons of red palm oil;
Five Uziza leaves.
Some notes about the ingredients and recipe
In this receipt one should use only fresh seafood, that is why it is better not to take dry fish and seafood;
It is possible to replace cocoyam with achi or ofor. Remember that achi has a distinctive taste that can be not so pleasant for some people;
It is also possible to add some oysters to the recipe;
For this recipe, one can use fresh bream fish or catfish.
Before cooking:
All the seafood should be cleaned from all the unclean parts (shells, intestines, and so on). In most fish markets of the country, it is possible to ask the seller to do it for you. See also: How to cook beans porridge?
Boil the cocoyam till soft. After that peel and pound it till smooth with a pestle and a mortar. It is also possible to blend it in a food processor or power blender.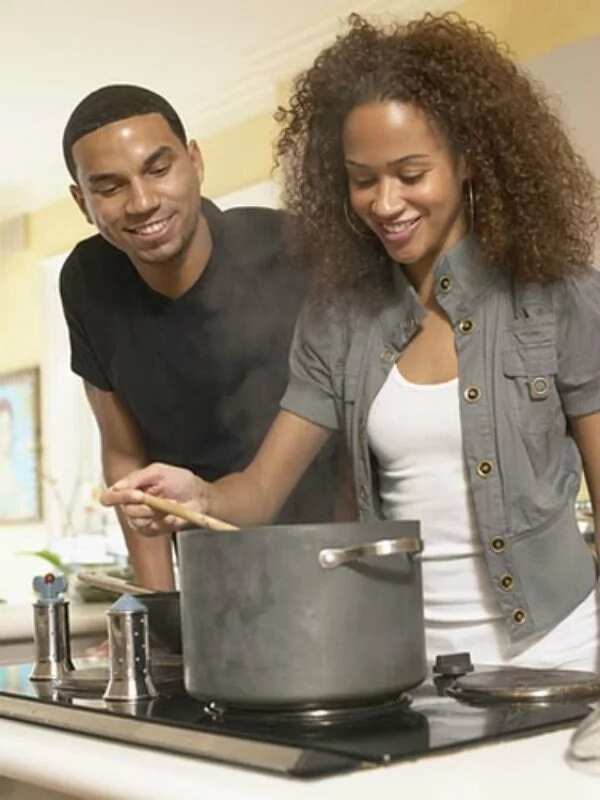 Photo: capitalfm.co.ke
Pound/grind the yellow pepper;
Grind the uziza seeds;
Cut the uziza leaves. See also: How to cook Okazi Soup?
Clean and cut up the fish.
Rivers native soup cooking directions
Put the snails in a pot, pour water to cover, add seasoning cubes, and boil for around 20 minutes;
Add clams, ground uziza, shrimps, sea snails, fish. Add some water if it is necessary, and cook until the fish is ready;
Now it is time to take out the fish from the pot;
Add small lumps of cocoyam, bitter leaves, palm oil, and yellow pepper;
Cover the pot and continue the cooking till the cocoyam or lumps dissolve. At this point stir the content of the pot quite often;
Add some salt, and add the fish back to the pot;
Stir the soup, cover and let it simmer. The soup is done!
It is good to serve it with Pounded Yam, or Semolina. Enjoy!
READ ALSO: Best Okro soup recipe
Source: Legit.ng