Honey face mask benefits and best recipes
Expensive cosmetic products often contain honey. This once again proves that it is very useful for skin care and has a lot of important properties. Honey face mask is able to give the skin a healthy glow, as well as intensively moisturize it. If applied regularly, then the face mask with honey is an excellent product to prevent skin dryness and give it a fresh and healthy look.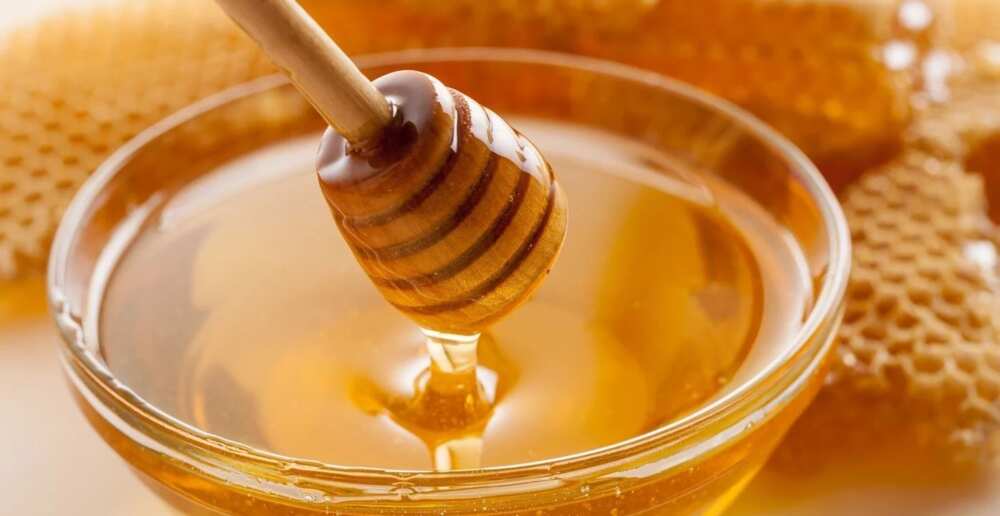 Top honey face mask benefits
Honey contains more than 50 components. It has various useful elements in large quantities that make it possible to use honey for the face as an antibacterial and anti-inflammatory agent.
The bee products also contain antioxidants that can affect the skin with a rejuvenating effect. What can honey bring to our body? Here are the most important unique qualities of this product:
it has antibacterial effect. Honey is very often used in cosmetology to combat such a problem as acne or acne;
it has antiseptic effect. If you dilute honey with ordinary water (in a ratio of 1: 5), you can get a very good and mild antiseptic. The use of honey in cosmetology is recommended.
it is used for various minor cuts, abrasions and wounds;
it is an excellent cleanser. For deep and effective cleansing of the skin, it is enough to put a little natural honey on the face, and after 2 minutes to wash it. The skin will be clean and pleasant to the touch;
it is an effective moisturizer. Honey can not only moisturize the skin and retain moisture in it, but also make it supple, soft and radiant;
it is a good protection. This product is also an excellent way to protect the skin from the negative effects of sunlight;
it prevents wrinkles. Through the use of this natural remedy, wrinkles are prevented, and the aging process of the skin is slowed down.
A honey mask, purchased at a cosmetic store or made at home, has an excellent skin care effect. The product of beekeeping easily removes inflammation and bacteria, and also heals wounds quickly and fights infection. Honey based cosmetics can hold moisture in the skin for a long time.
Honey Face Mask Recipes
It is almost impossible to describe all possible masks in which honey is used. Below are the tools that most effectively affect the skin. They are created to deal with a variety of problems.
Mask with honey and olive oil
All face masks with honey nourish the skin very well, but in combination with olive oil, this effect increases significantly. It is worth noting that this mask suits fading skin very well.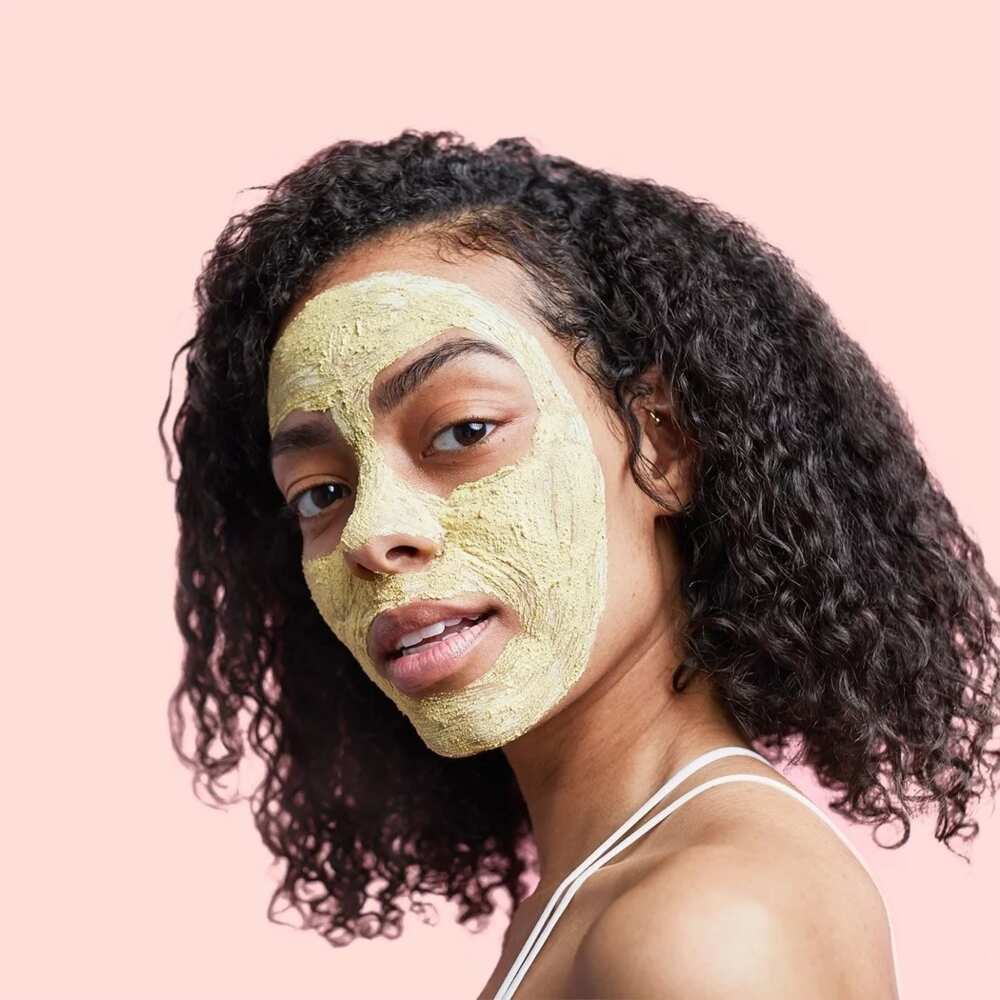 READ ALSO: Turmeric face mask to lighten skin: does it work?
Stir 0.5 tbsp. spoons of natural honey with 2 tbsp. spoons of quality olive oil. Put the mixture in containers for a few minutes in hot water. When the mass becomes warm, apply it on the skin of the face. After 10-15 minutes, wash off the mask with cold water, while gently massaging your face with your fingertips.
Banana and honey face mask
This mask can also be used by everyone, regardless of the type of their skin. It will help reduce inflammation, make acne less noticeable, remove rashes and redness. Banana pulp is rich in fiber and vitamins, which give the skin smoothness, return it to its former elasticity and help slow down the aging process of the skin.
Bananas are not allergens, so even those who have exceptionally sensitive skin cannot be afraid to use banana cosmetics.
To make a mask of banana and honey, you will need to take one fairly ripe banana, peel it off and puree with a fork, for example. We focus on the fact that a banana should be ripe, but not over-ripe. Then it will be moderately soft and it is not difficult to puree it well and mix it with the other components of our mask. Add two small spoons of honey and one spoon of butter to the banana. Apply an even thin layer on the face and leave it for no more than 20 minutes. Rinse with warm water.
Softening egg and honey face mask
Undoubtedly, many of you have already heard about the benefits of eggs in cosmetology. Egg yolks help rejuvenate the skin, relieve wrinkles and moisturize excessively dry and flaky skin. Masks with yolk are perfect for absolutely any type of skin, so do not worry that this mask will not bring you proper benefits.
Softening mask of yolk and honey is quite simple. The process of its preparation does not take much time. Take one large spoonful of flour and pour in a saucer. Add one egg yolk to the flour, stirring constantly at the same time to make a mixture of normal consistency. Following the yolk, add a spoon of honey in the saucer and stir.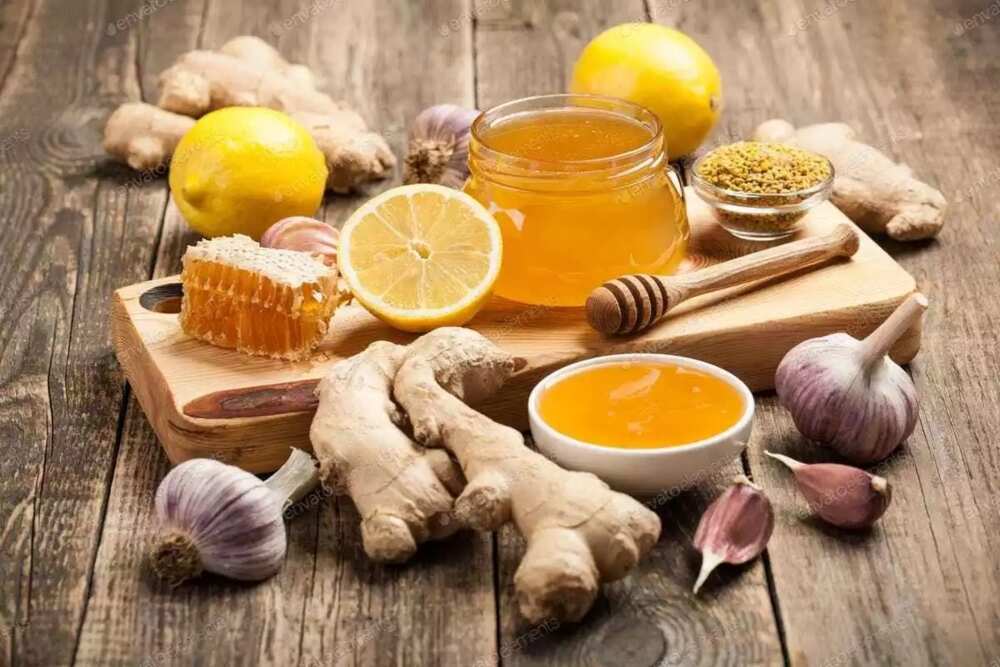 If you do everything right, then the mask will turn out to be of medium thickness. Apply a thin layer of the mask in equal amounts over the face, avoiding the most delicate areas under the eyes and around the eyebrows. After 10 minutes, rinse with warm water.
Face mask honey and yogurt
The combination of honey and yoghurt has a calming effect on the skin. The mask also helps to restore the natural balance of the skin and give it a beautiful and healthy glow.
Mix 2 tsp. of honey and 2 tablespoons of yogurt. Apply the mixture on the face and do not wash it off for 15-20 minutes.
Honey really help your skin get better! Try any of these masks and share your results in comments!
READ ALSO: How to make kiwi face mask for skin brightening?
Source: Legit.ng