Majid Michel's wife: interesting facts to know
As all the movie fans know, Majid Michel is one of the finest actors in Ghana, who has had a great career in Ghanaian and Nigerian movie productions. He is also a very attractive man, and so many people want to know if he is single or married. And if he is married, who is that woman who owns Majid Michel's heart? Here are all the most exciting facts about Majid Michel wife and their relationship!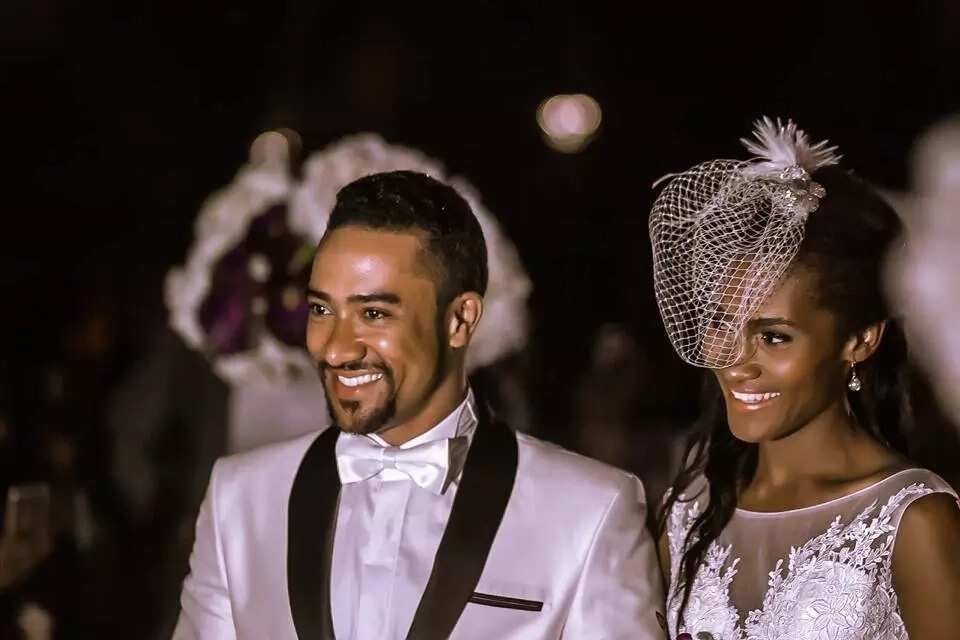 The personal life of Majid Michel is a really interesting subject for the majority of his fans. They are wondering whether their favorite actor is married and if he has any children. In fact, we can confirm that Majid Michel has a soul mate – his wife, whom he cherishes and treasures. If you want to know more about Majid Michel's wife, we have all the information about the wife of Majid Michel, so read it now and satisfy your curiosity about your favorite actor's beloved woman!
Majid Michel and wife
We can say that the personal life of Majid Michel is just as successful as his movie career. This Ghanaian heartthrob has been married to his one and only love since 2005 when they tied the knot. The wife of Majid Michel is called Virna Michel, and she has been his long-time sweetheart before they got married. Majid Michel wife age is unknown, but it is assumed that she is around the same age as him.
Another interesting fact about Virna is that she is a maternity clothes designer. She designs and produces high-quality clothes for pregnant women. So, Majid Michel is not the only talented and creative person in the family.
The Ghanaian superstar and his wife Virna seem to be a very happy couple. Majid Michel often praises his love in the interviews. He once confessed that his wife is the main reason why he is who he is. For him, she is the reason behind his success and is responsible for him becoming such a popular actor.
READ ALSO: Majid Michel's biography and career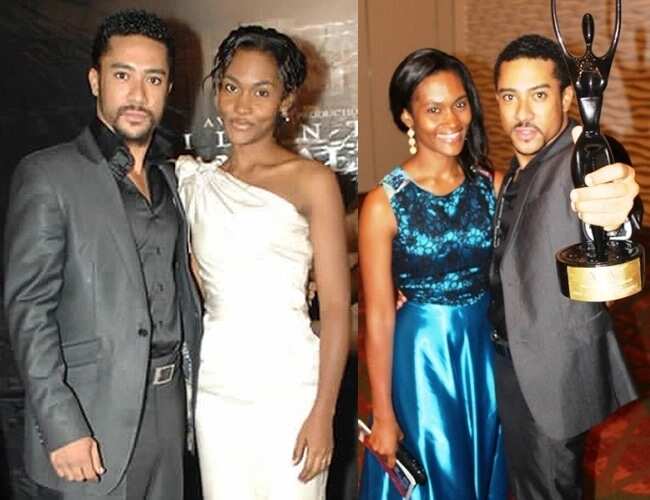 Photo: myjoyonline.com
According to Majid Michel, if his wife never supported him or encouraged his job, he would have never made it far as an actor. He called her his main inspiration and said that he only puts God above his wife, which means she is the most important person in the world to him. This way, he emphasized the role of the loving spouse by every successful person's side.
Majid Michel admits that he has never cheated on his wife Virna, because a lot of media started rumors about him, saying that they have had relationship problems. He said that he is able to handle any temptations and to deal with desperate fans who would like to date him. He has never been with any fellow actresses because he is aware that they have to be a couple only on screen. As the actor stated, before his wife, he only dated one person and had no other relationships in his life. They have been together for more than fifteen years, and they are not planning on leaving each other.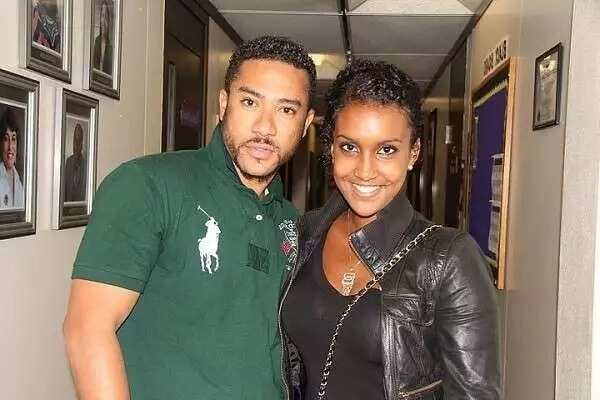 Photo: pulse.ng
The actor says that Virna never doubted his loyalty and devotion to her, and she is always with him on any occasion. She even reads his movie scripts together with him to make sure there is nothing uncomfortable there. She certainly knows that movies should be distinguished from reality, and even when Majid has to play a very passionate scene, she knows that there is no point in being jealous. Majid Michel says that "Heart of Men", the movie where he had scenes without clothes, is her wife's favorite.
Recently, Majid and his wife Virna renewed their wedding vows. They had a beautiful ceremony, where Majid wore an elegant suit and Virna was looked gorgeous in a white dress. They looked like newlyweds who just got married, and it was really hard to believe that this couple has been together for many years. The ceremony was attended by plenty of Ghanaian celebrities, who cheered for the couple. Majid and Virna Michel have shown everyone what true love means.
READ ALSO: Van Vicker's biography and family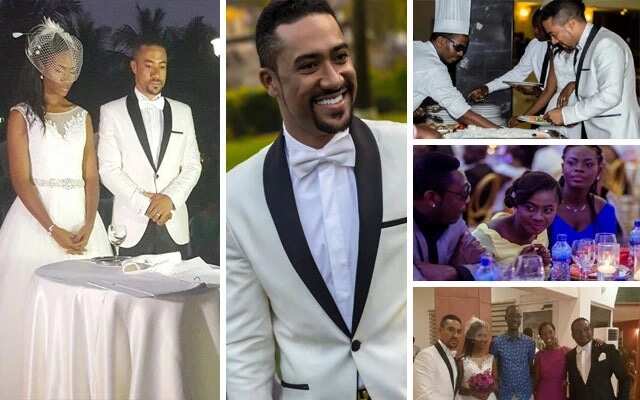 Majid Michel and wife vow renewals. Photo: nguoitapviet.info
Together, Majid and Virna have three children. It is known that the two oldest daughters are called Zara and Kiera Michel. The youngest girl's name has not been revealed yet. Majid Michel is really happy and blessed to be a father of three. However, in the interviews, he says that he would like to have two more children and round his number of kids up to five.
Majid, Virna and their children are very religious, and they often show their faith in God by preaching in the churches and worshiping Him. Majid Michel became a pastor recently and his entire family shares and supports this initiative.
READ ALSO: Van Vicker's wife: interesting facts to know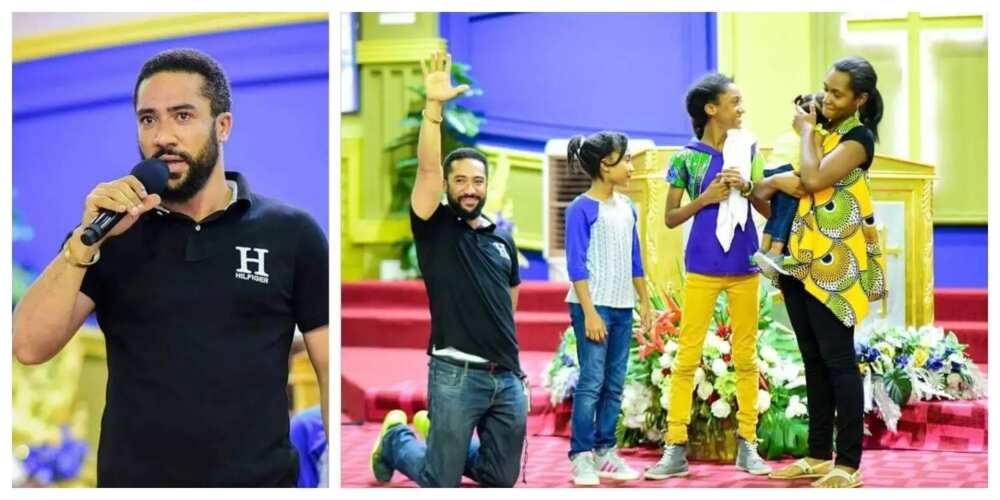 Majid Michel's kids. Photo: ghanapoliticians.com
Majid Michel: what is he notable for?
The famous Ghanaian movie actor Majid Michel was born in Cantonments, Accra, Ghana, to a Lebanese father and Ghanaian mother. His birthday is September 22, 1980. Majid started out as a model, but later he decided that acting would be a better career for him, and decided to audition for the movies. After a few rejections, he finally got his first role in the series called "Things We Do For Love". Nowadays, he proudly holds the title of one of the most popular and handsome Ghanaian actors. Majid Michel has starred in more than fifty Nigerian and Ghanaian movies, and all of his roles were an absolute pleasure to watch.
You have learned everything about Majid Michel's beautiful and gifted wife. As you can notice, they are definite relationship goals, and one of the most long-lasting and loving couples in Ghanaian acting industry. We hope that they will always live in love and understanding and raise their kids to be remarkable people.
READ ALSO: Nadia Buari's twins and husband
Source: Legit.ng