Plain cake recipe without oven
We are all accustomed to plain cake recipes baked in the oven. This is a very lengthy process, that requires some culinary skills and time. But we know one amazing secret that will make your life easier. And we will be happy to show you that it can really be a piece of cake!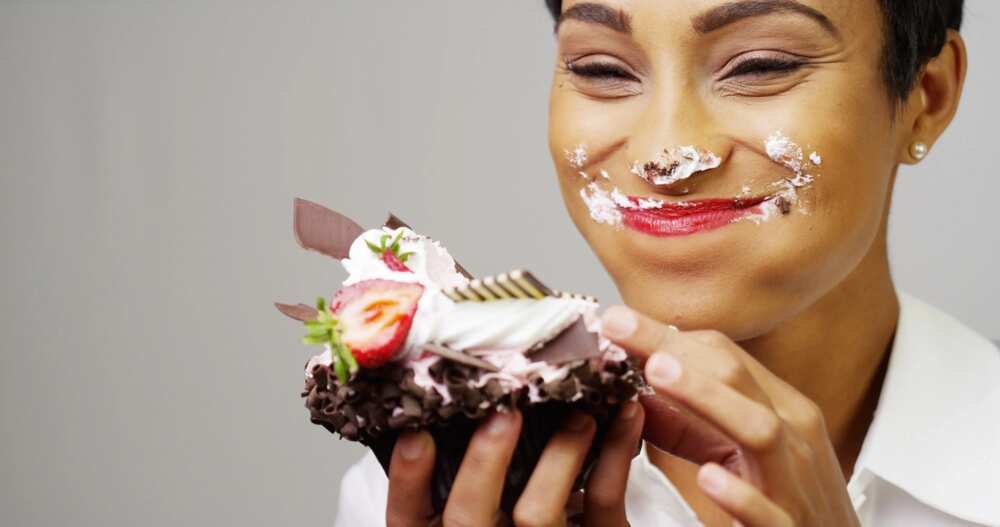 Photo: playbuzz.com
So now it's time to reveal our secret. In fact, a fluffy sponge cake can be baked in a saucepan on the stove. No need to bother and continuously monitor the baking process. And that's amazing!
A simple cake recipe: cake ingredients
Cake cooked in a saucepan on a gas or electric stove is slightly different from one prepared in the oven. It turns out more porous, springy, without a pulled-up and burnt top. The list of needed ingredients is quite modest.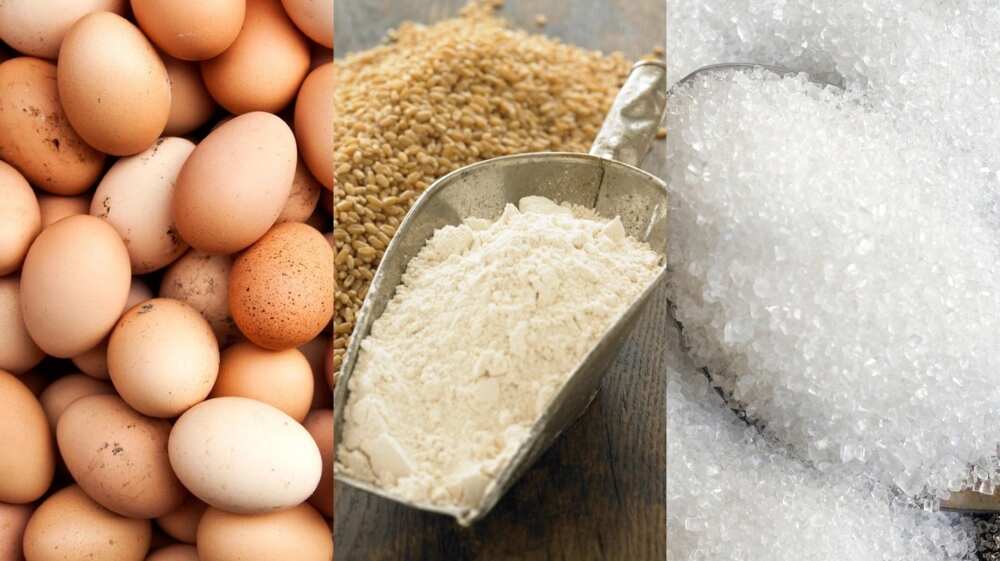 READ ALSO: How to make Nigerian cake from scratch?
You will need:
chicken eggs – 4 pcs;
wheat flour – 140 g;
sugar – 200 g;
Also, you will need a big saucepan and cookery parchment paper. These ingredients will be enough for eight portions, and preparation time will take approximately 60 minutes (depending on your stove it may last up to 2 hours).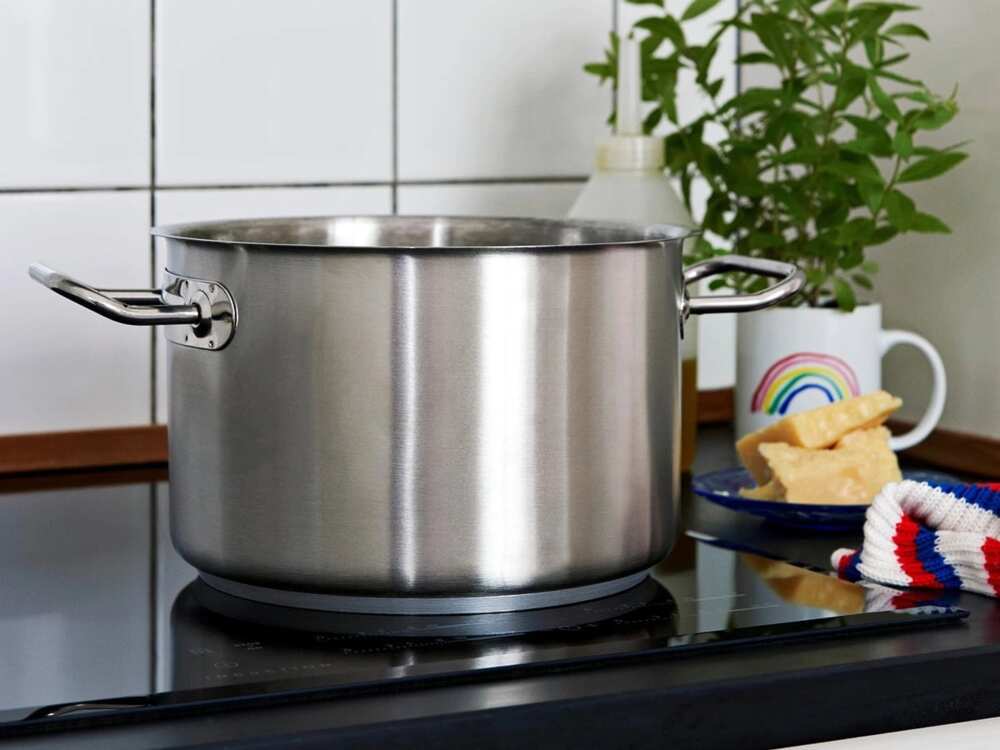 Photo: connox.com
Now let's get to the preparation!
How to make a spongy biscuit without an oven
First of all, prepare the saucepan. Cut a circle around the diameter of your saucepan out of baking paper, grease it with oil and put it on the bottom. Do not grease the sides; otherwise, the biscuit will not rise! Whether you have an electric or gas stove, turn it on for the minimal power position during cooking.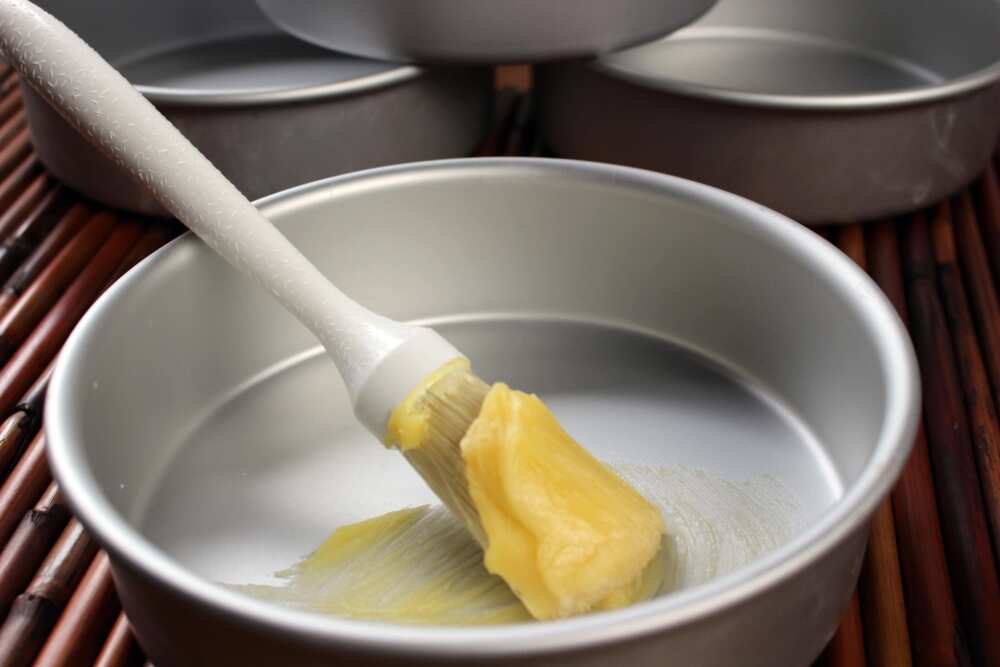 Photo: gretchensveganbakery.com
Cover the lid from the saucepan with a kitchen towel in order to avoid the formation of condensation during cooking, so it won't fall on the biscuit and damage the surface of it.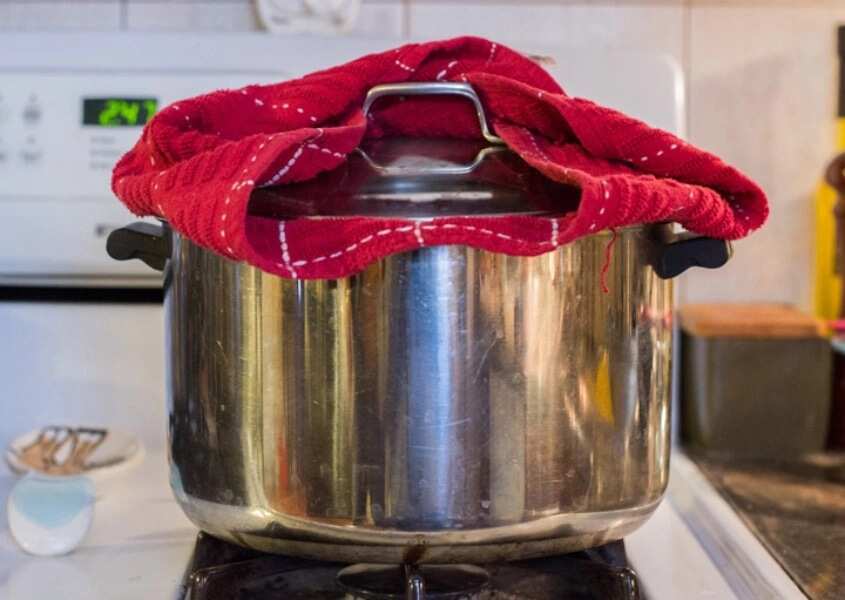 Photo: noshon.it
Step 1:
Let's get to the biscuit. Split fresh, cold eggs into whites and yolks. Whip yolks with half sugar until white.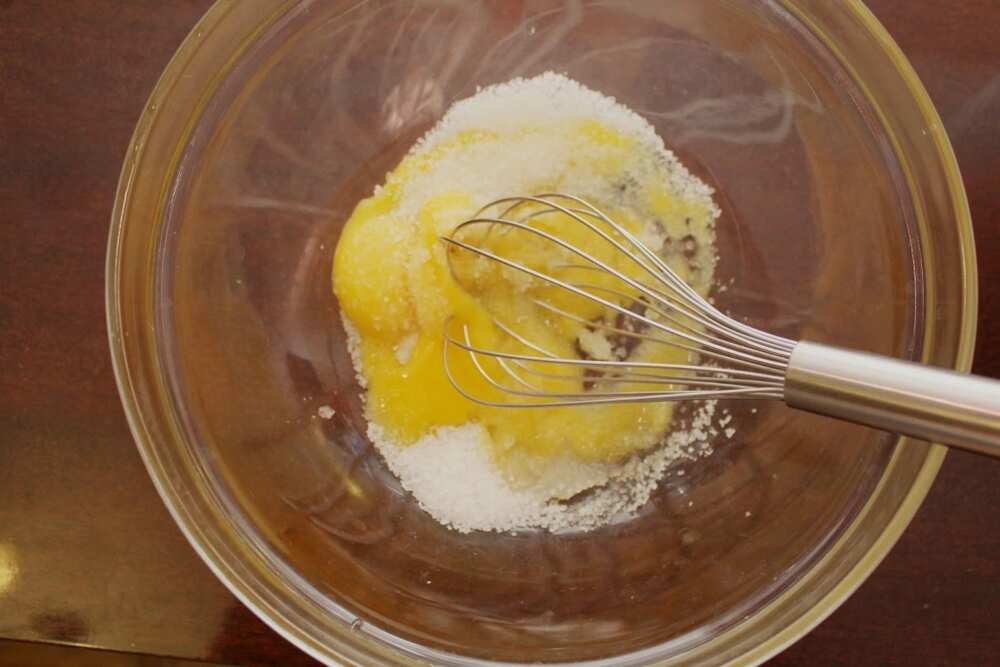 Photo: scrapbooking-crafts.blogspot.com
Step 2:
Whip the egg whites in a clean, cold (preferably metal) dish until it foams. Gradually add sugar and whip until firm and persistent peaks. If the whites are whipped well, they will not fall out of the bowl if you turn it over. Make sure that not a drop of yolk or water gets into the bowl with whites; otherwise they won't be whipped.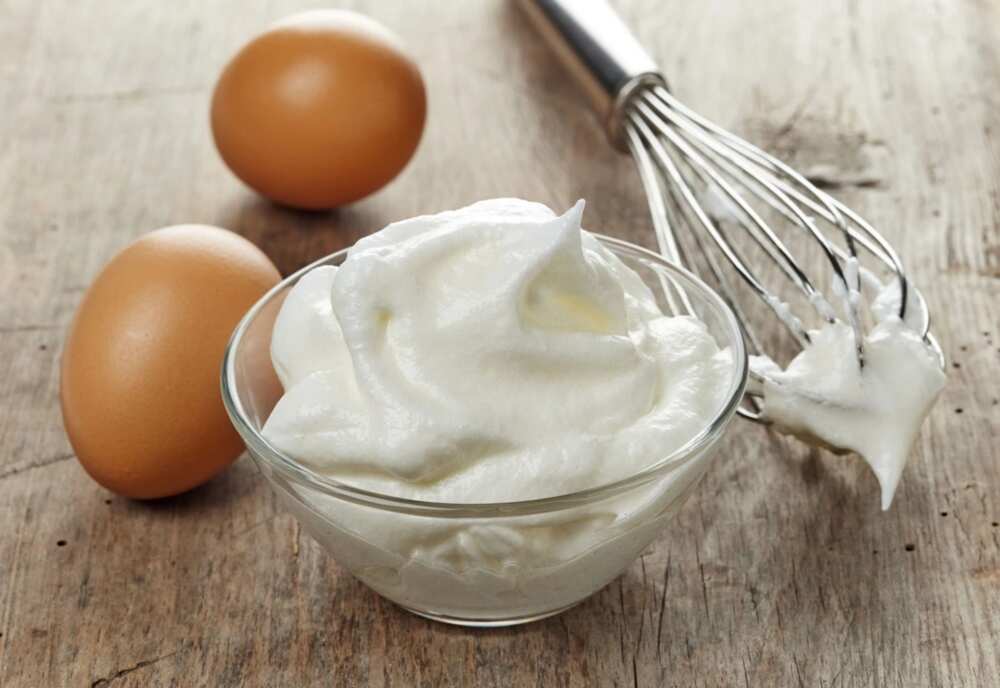 Photo: zira.uz
Step 3:
Next, sift some flour into the whipped yolks. At this stage, you can also add vanillin for a delightful scent of dough. Also, you can use some other additives, for example, nuts, poppy seeds, lemon or orange zest, cinnamon or other spices, cocoa powder. Notice, if you add the cocoa powder, reduce the amount of flour. Thoroughly mix the yolks with flour with a spatula until smooth.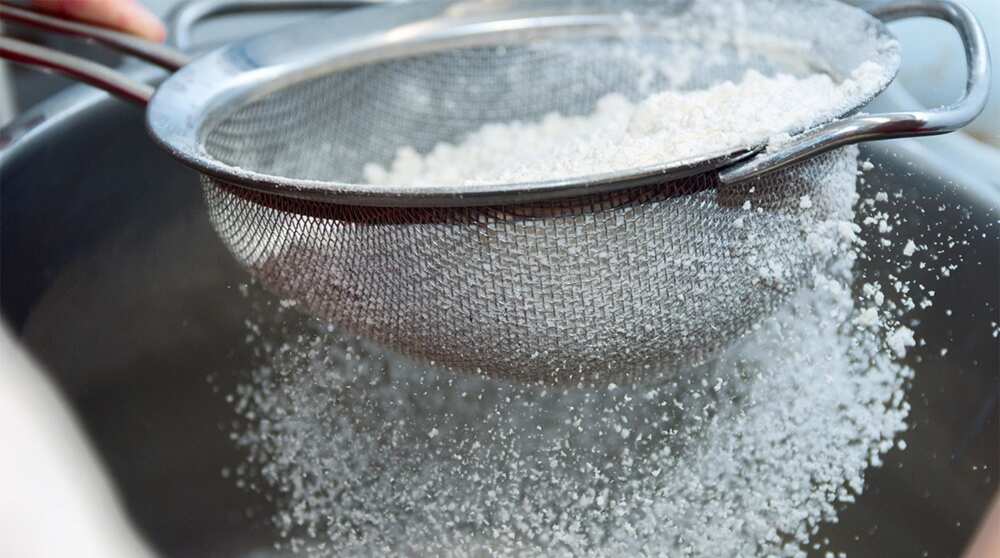 Photo: bobsredmill.com
Step 4:
Then, carefully, in three runs, add the whipped whites into the mixture, each time stirring dough with a cooking paddle with up and down movements, trying to maintain the structure of the whites.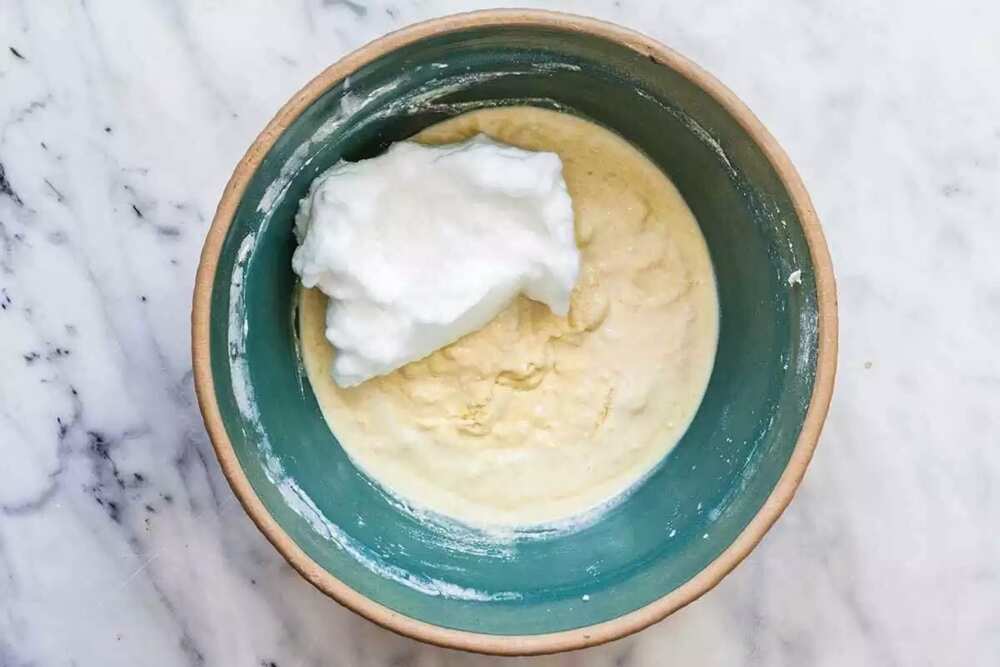 Photo: yumchief.com
Step 5:
Now, put the saucepan on the stove and warm it up, as it must be well heated. Then pour the biscuit dough into it, tilt the saucepan pan a couple of times so that the mixture could be well distributed inside its container. Cover tightly with a towel-wrapped lid. If the lid won't close the saucepan tightly enough, put a load on top, for example, you can use a jar of water or groats.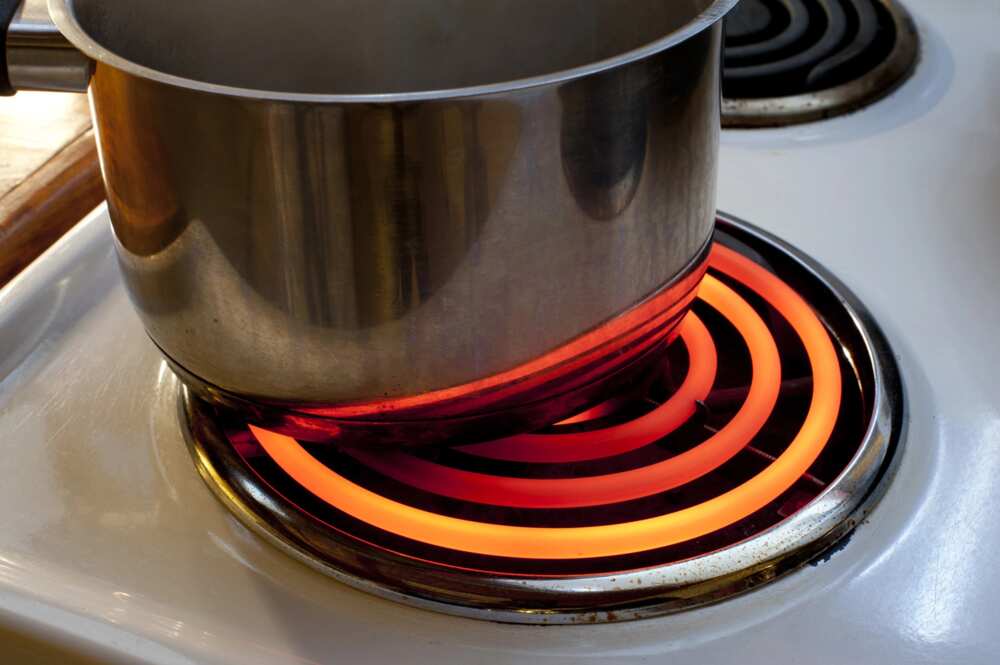 Photo: stockarch.com
Bake a cake for approximately 60 minutes, without checking it and taking of the saucepan lid. After the time expires, check your biscuit with a dry toothpick. If you are not sure of its readiness, leave it for a while.
Step 6:
You can extract the biscuit out of the saucepan right away as it has been cooked, separating its edges of the pan with a knife and turning the cake over on the cooling rack. Then remove baking paper and flip it back.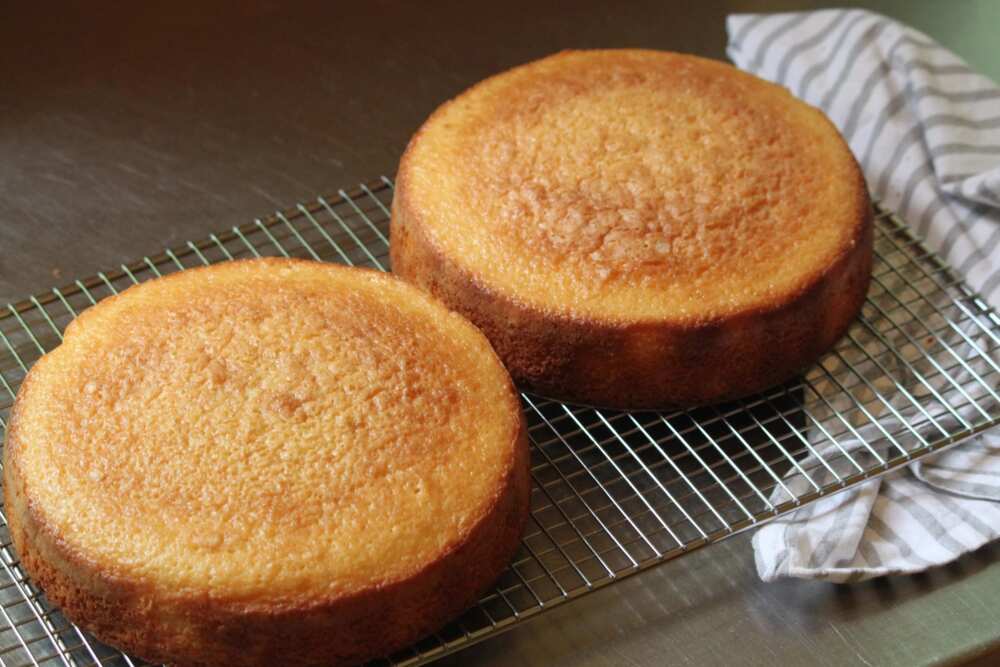 Photo: wellingtonbakehouse.com
Step 7:
Completely cool the biscuit on the cooling rack. It is preferable to let the biscuit to "rest" a little bit. Wrap it up with a kitchen towel, put it in the plastic bag and place in the refrigerator for one night before cutting it into the cake layers. Due to this, the biscuit will not crumble when sliced and will maintain a dense structure.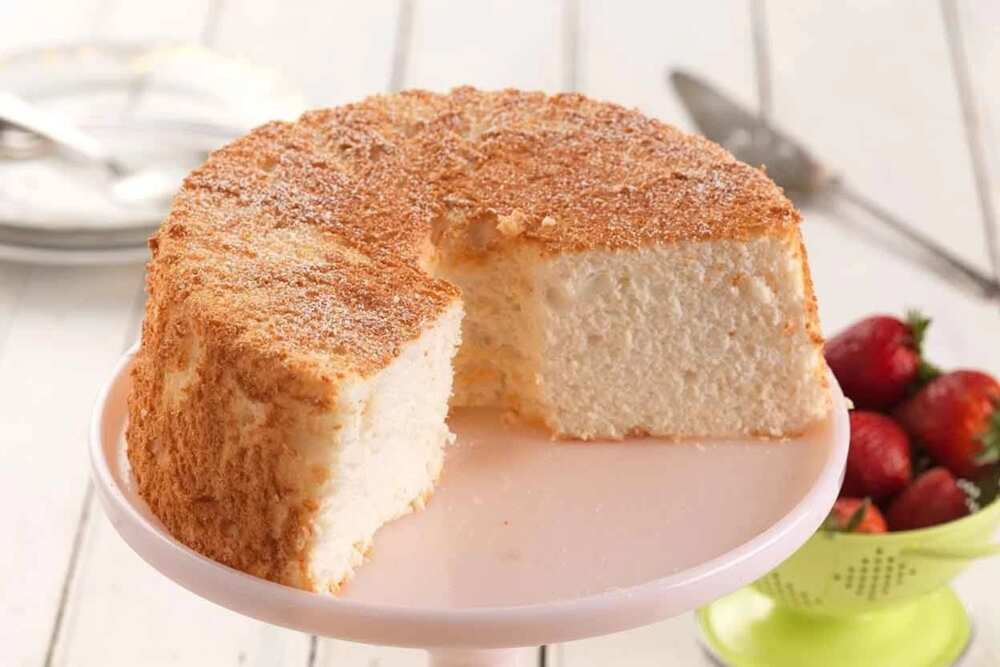 Photo: kingarthurflour.com
And here it is - your perfectly smooth, high, springy and extremely delicious biscuit!
Easy frosting recipes for a plain cake
Nobody can imagine a cake without any frosting or decoration. It is an essential part of every bakery product. We have just learned how to cook a delicious spongy biscuit without an oven. And now let's find out how to make it completely perfect and beautiful.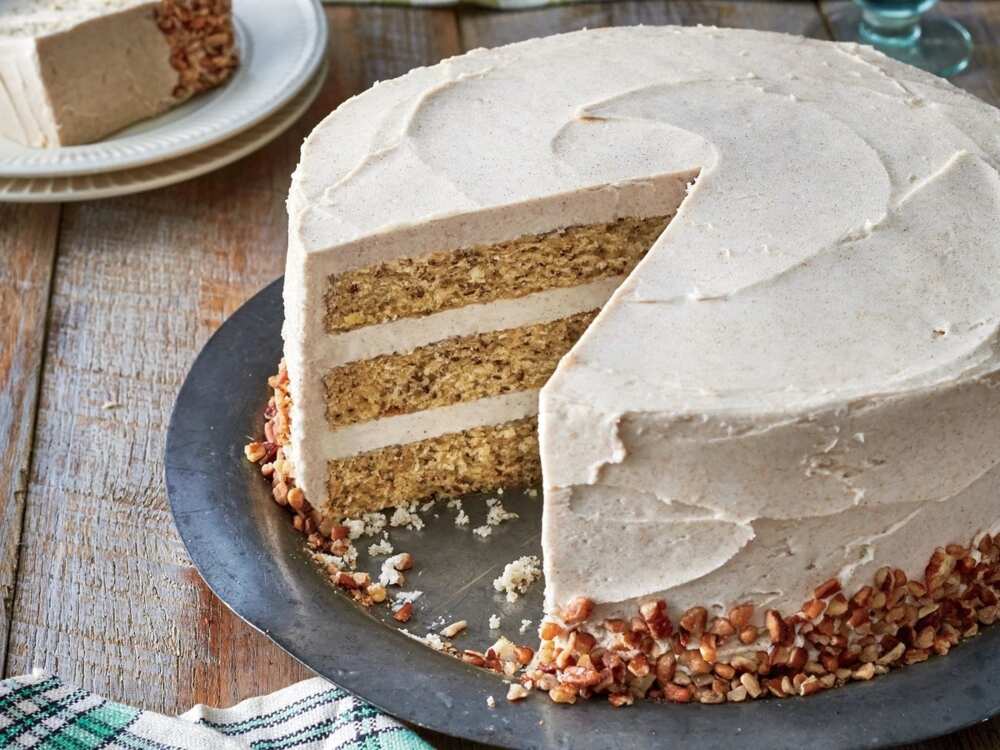 Photo: southernliving.com
READ ALSO: 10 different types of cakes to bake at home
Here are top-3 recipes of cake frosting for you:
Frosting #1: Classic pastry cream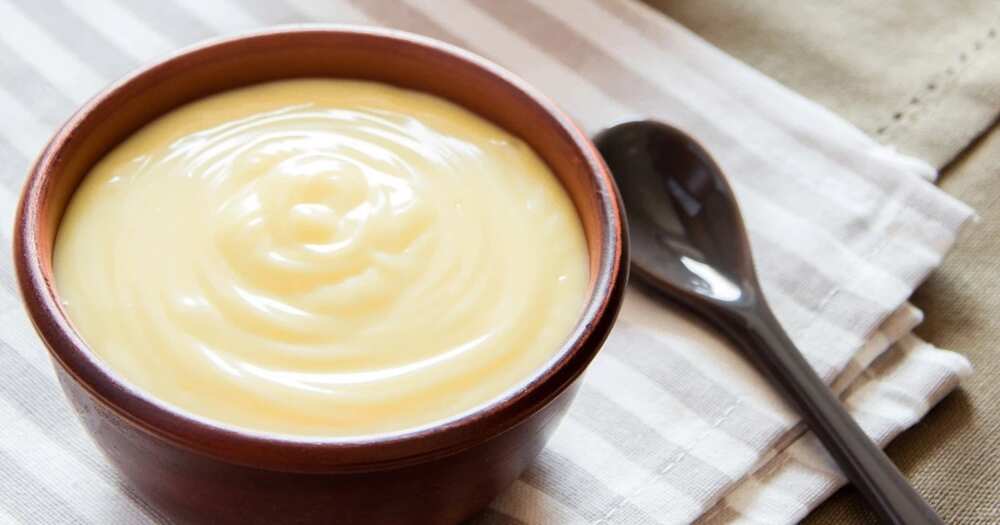 Photo: italianrecipebook.com
Ingredients:
milk - 500 ml;
sugar - 200 g;
vanilla - 1 tsp;
flour - 50 g;
egg yolks - 4 pcs;
Preparation:
Whip egg yolks with sugar, vanilla and flour until smooth. Bring milk to a boil. Pour hot milk into the egg mass, mix. Put the resulting mass on the fire and cook until thick.
Frosting #2: Universal buttercream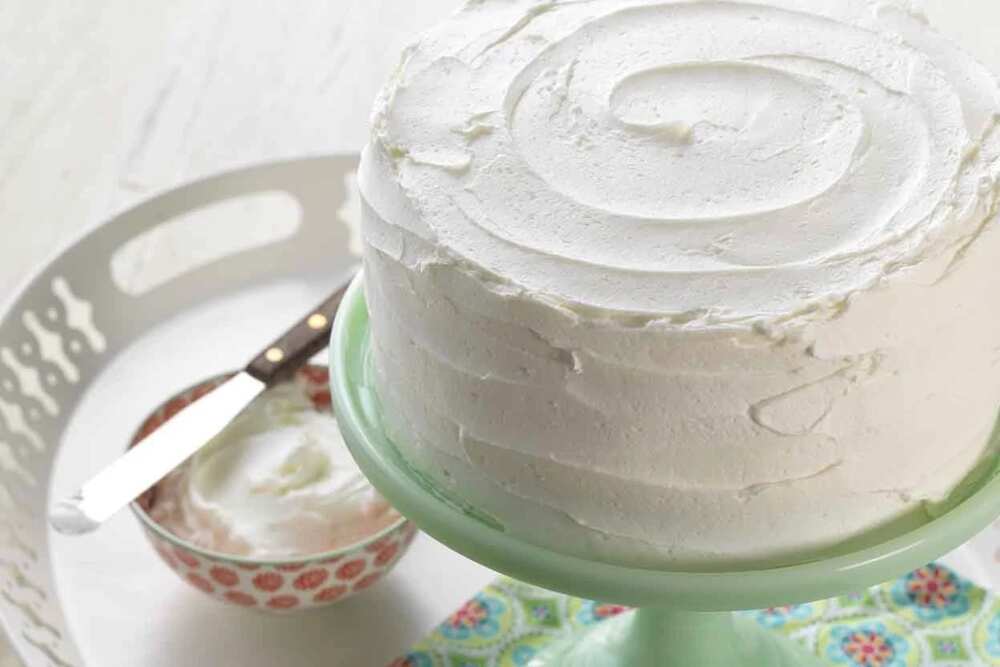 Photo: kingarthurflour.com
Ingredients:
butter - 1 pack;
eggs - 4 pcs;
sugar - 200 g;
powdered sugar - 100 g;
a pinch of vanilla;
Preparation:
Break the eggs into a saucepan with a thick bottom. Whip them with sugar. Put on the fire, stirring constantly, do not move away from the stove. When you get a dense mass, remove from heat. Stir the mass, wait until cool. Beat the butter in a bowl of powder. Add the egg mixture to the butter. And a pinch of vanilla for taste. Store in the refrigerator and spread only on cooled cakes.
Frosting #3: Cheese-cream "Mascarpone"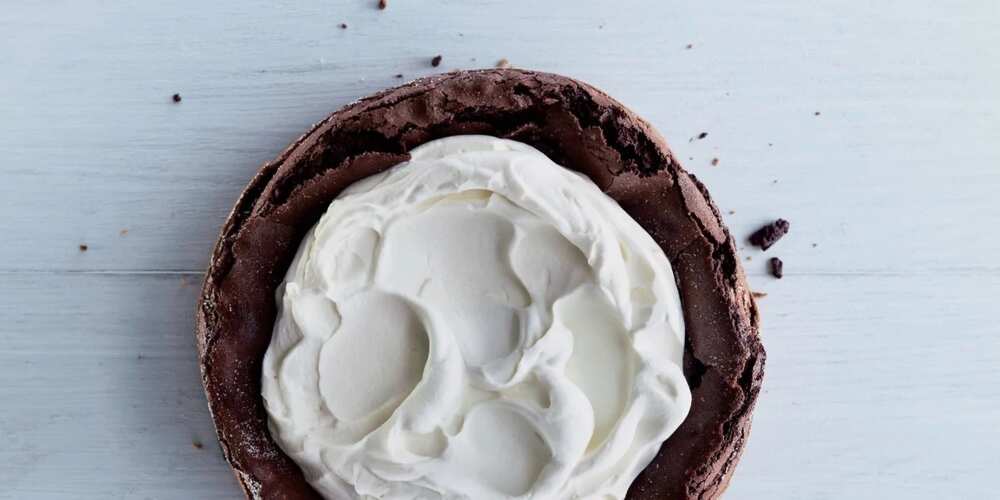 Photo: epicurious.com
Ingredients:
cottage cheese (18%) - 200 g;
cream (33%) - 200 ml;
Preparation:
Curd cheese through a sieve (preferably twice). Pour in the cold cream. Whip the mass at low speed to a creamy state.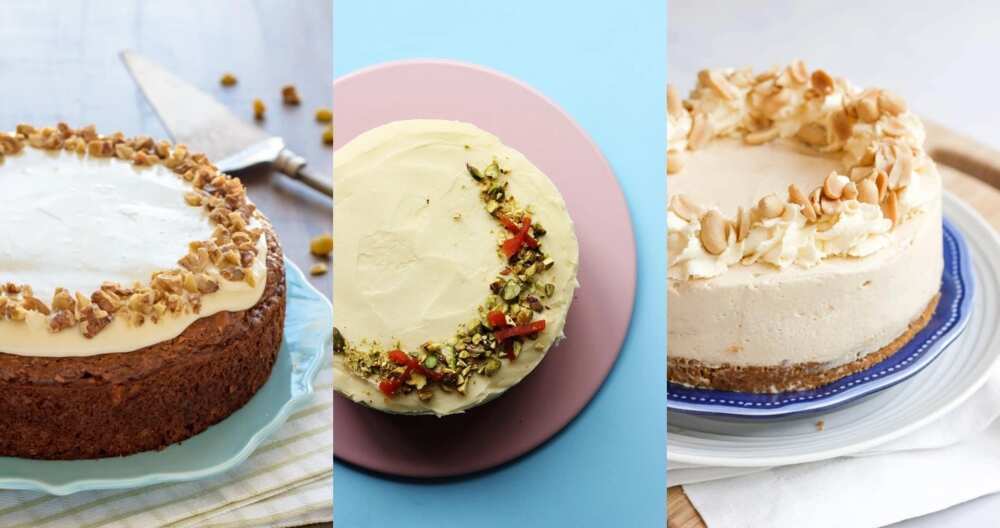 And now just apply the preferred frosting on your biscuit. You may also decorate it with some fruits, nuts, peppermint leaves, cinnamon, chocolate curls or whatever you want. Enjoy your fine cuisine. Bon Appetit!
READ ALSO: Latest butter icing designs for cakes in Nigeria
Source: Legit.ng