What is entrepreneurship development? How does this process effect the existing potential of an entrepreneur? Read to find out the role of skills development for a well-trained employee within the corporate setting!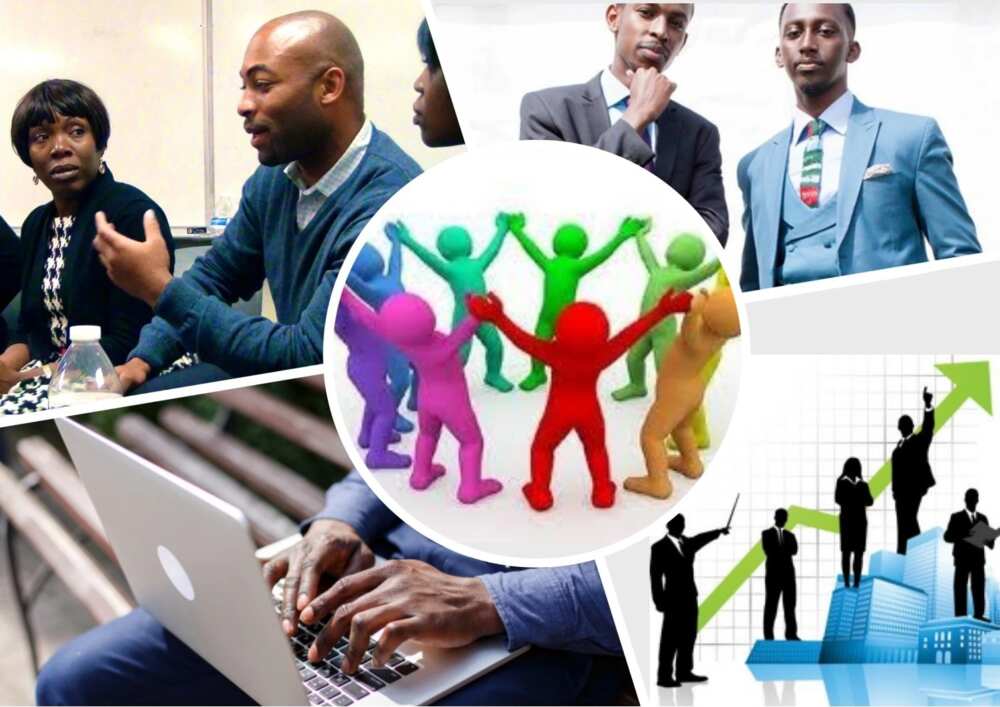 What is the meaning of entrepreneurship development?
Entrepreneurship is regarded traditionally as an ability and willingness to enhance, hold and manage a business venture while being prepared for taking risks to get the highest profit. Modern trends define entrepreneurship as the world transformation by means of solving its most significant problems by the identification of business opportunities through innovative views and creativity.
A set of experienced entrepreneurs is a must-have for the economy and industry of any country. That's why countries all over the world draw plenty of participation and investments to be able to compete within business levels.
READ ALSO: History of entrepreneurship in Nigeria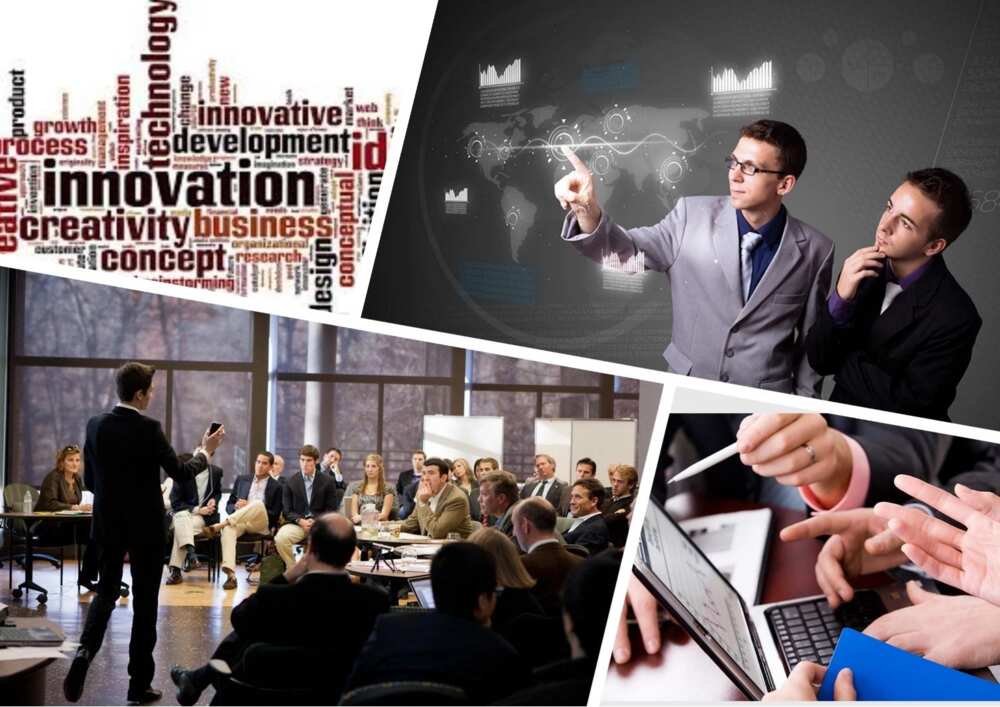 Entrepreneurship is appreciated greatly because of its ability to:
raise productivity using multi-purpose innovation
produce jobs through the formation of new enterprises
bring new life into small-scale business and enterprises
stimulate the development of sector
ensures dynamics in the economy
Entrepreneurship development (ED) is the process aimed at entrepreneurs' knowledge and skills enhancing for the improvement of their entrepreneurial acumen and individual growth.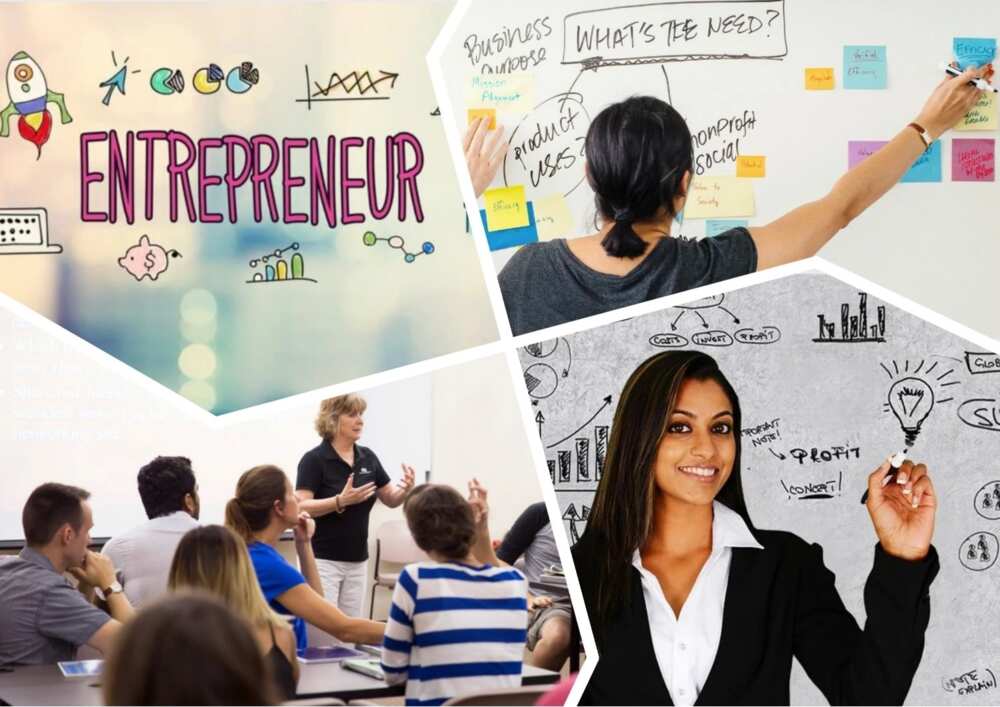 READ ALSO: Entrepreneurship development in Nigeria: problems and prospect
The concept of entrepreneurship development involves the motivation of individuals with high achievement orientation, who strive for an entrepreneurial career, making them capable of embracing and operating the opportunities for business enterprises successfully. It is a tool, which helps to cope with unemployment in many countries. Well-motivated people inspire the other ones: guide them towards running own business, help to find the right approach or solutions, related to business functions.
The entrepreneur, who constantly develops his skills, is a catalyst of industry development and economic prosperity. That's why within recent years one may observe the growth of institutions, directed to "churn out" entrepreneurs in a short period. Large corporations constantly hold a training programme to boost the socio-economic development of the country.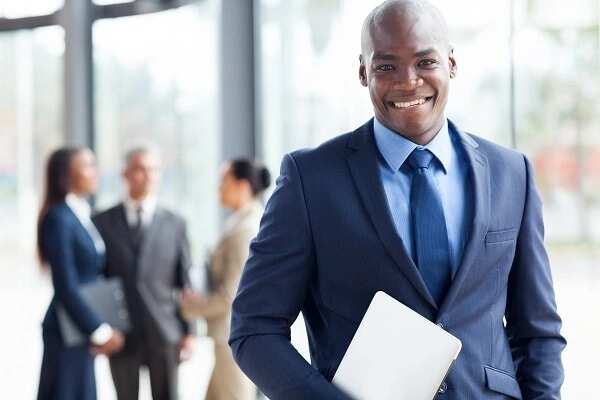 READ ALSO: Role of entrepreneurship in economic development of Nigeria
If one takes a look at the past times, he will probably see the evolution of entrepreneurship development. People worked hard to manage daily facilities for their families. When they started to produce more products than they needed, they saw a need to exchange and get a definite profit. In this way, they learned how to accumulate resource to get what they need.
Times went by, and various goods were replaced by money, while the business connections spread beyond the country's boundaries. Different entrepreneurs developed small business and in this way brought profit inside the country: pepper, textiles, gold, ivory and palm oil were the matter of trading contacts between European countries and Benin City in 16th – 17th centuries.
Entrepreneurship is the central artery of every economy. It is the key to economic growth and social development.
The evolution of entrepreneurship development in Nigeria proves that even small-scale business can improve employment, reduce poverty, enhance the development of social infrastructure and drive the economy of Nigeria upwards.
READ ALSO: Importance of entrepreneurship in developing countries