Fela Kuti is a very well known prodigy and legend in Nigeria. His music, political activism and personality traits endeared so many people in past and present generations to him. His legendary status is enhanced by the fact his offspring has continued to tread on the path he left behind.
One of the legacies left behind by Fela which has been preserved by his lineage is the shrine established by Fela Kuti which is located in Ikeji, Lagos. This place which have acted as a stage to several artists and bands is now called New Afrika Shrine.
In an interview with Made Kuti, the son of Femi Kuti who is one of the sons of the late legend and the manager of the shrine, Legit.ng was able to uncover and clear the air surrounding some prevalent myths about the Ikeja based building.
According to Made, he has heard several unfounded opinions about the shrine both in Nigeria and in London where he schooled. Many people assume that the place is a traditional worship centre where human sacrifices are made and offered to unknown gods.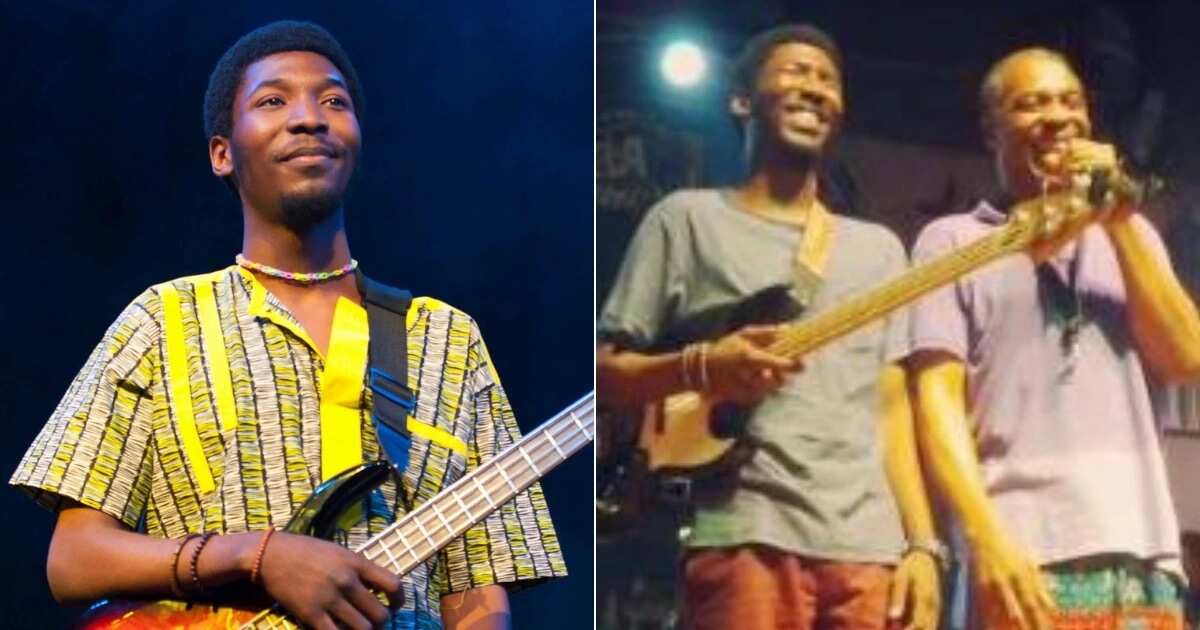 READ ALSO: Femi Kuti's son, 22, formally joins his father's band
Given that the shrine has been a home for Made all his life, he was able to refute the claims and give a thorough definition of what the shrine really is. This was prompted by a question asked by Legit.ng's interviewer: "Describe your childhood to us. Is it true you grew up in the shrine?"
"Growing up in the shrine, it was normal. I can't tell the difference because I didn't know the difference [between home and the shrine]. My first shock of the shrine was the stigma it had when I started going to high school. I have heard some crazy stuff. People think we sacrifice people at the shrine. I have heard that we kill people in broad daylight and worship them with gods or something; I think it's a stupid rumour. I have heard some really bad things.
To me it's home. I know everyone that works here and coming back, I met new faces; I trying to meet everybody again. People think of the shrine as a place of worship, but that is not what this is. It is a sacred place; that's why my dad termed it this, 'I'm Fela, there is no god; I don't believe in any god, not traditional, not Christian not Muslim or Scientologist'. I have grown up very free-minded.
PAY ATTENTION: The best of Nigerian News on Legit.ng News App
That's what I believe the shrine represents. It doesn't matter where you are coming from. It doesn't matter your belief, it doesn't matter your race, it doesn't matter your class. If you walk in here, you are going to dance in the same dance hall like everyone else. It's a place of equality; that's how I believe and that's how I felt."
Made Kuti quite made it clear here that he is an atheist who gives no credence to any form of religion or god. The artist who is now a full fledged member of his father's band called Positive Force Band also answered to whether he believed in the spirits of his ancestor. He said,
"Belief is a strong word. I don't believe in it. I hope. I hope that there is life after death. But I don't know if there is."
PAY ATTENTION: Love, relationship and marriage on Africa Love Aid
The singer also addressed issues surrounding his love relationship, how he started out as a Afro beat/Classical singer and the role of his father in helping him start out his musical career.
Watch the full interview below:
Made, Femi Kuti's Son Reveals - People Think We Offer Human Sacrifice at the Shrine | Legit.ng TV