Given the Nigerian societal expectations, many female celebrities across the country are normally thought to have had several intimate relationships with men. Some Nigerian female stars, however, have boldly come out to say they have not had any intimacy with a man.
The word that comes to one's mind when a popular female diva says they have not been with any man is 'impossible' because true enough, these beautiful ladies always appeal to a whole lot of guys so the fact that they are coming out to say they are yet to be involved with any of the men is hard to believe.
Difficult as it is to swallow in this incredulous pill, some female celebrities have insisted in past interviews, conversations and reports that they are chaste and they are saving their best for the last!
You certainly would want to know these bold, daring beautiful female celebrities already. Well, Legit.ng has compiled a stock list of them. Have fun hearing them boast about how they have stayed away from men for so long.
1. Chidinma
Chidinma Ekile is one sensational Nigerian diva who came into the limelight after winning the third season of Project Fame in 2010. The lady whose shy, petite stature and bold voice won her the hearts of several people in Nigeria has insisted several times that she is celibate.
This she said in an interview, a while ago where she announced she has never been in an intimate affair with a man before. Again, she reacted to an alleged video scandal in 2013 with the assertion that she was not the one doing the compromising act.
She also went on to say that "I didn't make any compromising video o, I have no idea where that tape is from and I am still a v*rgin o!" . Even amidst her alleged relationship with Kizz Daniel, Chidinma still maintains this stance.
READ ALSO: Kiss Daniel allegedly dating Chidinma Ekile (photos)
2. Akodiye Kyrian
This Nigerian pop musician, Adokiye, made the declaration about her status in an interview where she spoke about not being in any relationship. Also, she asserted that she had not, at any time, gotten intimate with the opposite gender.
Here exact words were these: "Haba, what is a young girl getting laid for, I'm still a v**gin." There was a time she caused a stir on social media storm by offering herself to Islamic insurgents Boko Haram in exchange for the return of hundreds of school girls who were kidnapped.
She said: "It is just unfair. They are too young. I wish I could offer myself in exchange. They are between 12 and 15 year old girls for Christ sake. I am older and more experienced. Even if 10 to 12 men have to take me every night, I don't care. Just release these girls and let them go back to their parents."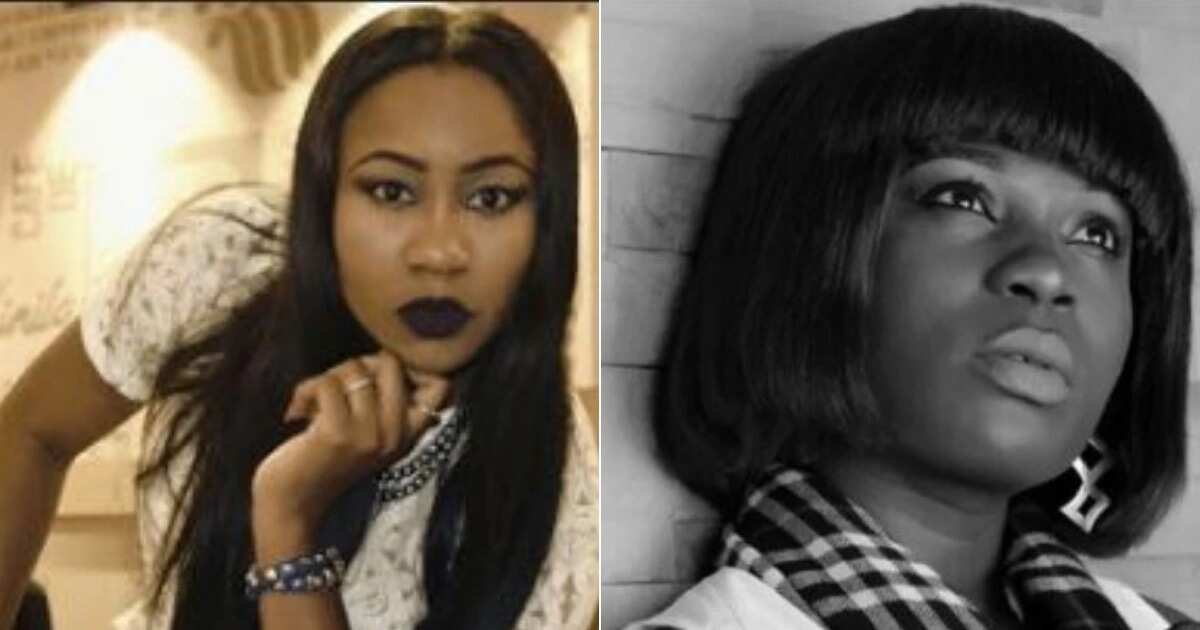 3. Annabella Zwnyndila
Annabella Zwnyndila is a fast rising actress who contested in a popular reality TV show called Amstel Malta Box Office (AMBO). The Adamawa State-born actress once told whom it may concern that her she is still intact in spite of the fact that there is a massive rate of harassment in the movie industry.
The AMBO star went ahead to brag that she would not give herself up to anybody except her husband. She spoke of this in an interview with The Sun where she admitted that the challenges are massive, but she intends to remain squeaky clean for her hubby.
PAY ATTENTION: The best of Nigerian News on Legit.ng News App
4. Seyi Hunter
Yet another Afro-pop singer claiming not to have met with any man is Seyi Hunter. The beautiful musician said this in an interview with Vanguard.
However, Seyi Hunter is keeping to herself for another reason: money. Her words were: "Money is more important to me in a relationship."
5. Toolz
Before her marriage to Captain Tunde Demuren, Tolu Oniru, popularly known as Toolz, claimed that she was yet to have any intimate relationship with any man and was waiting for the right one before she engaged in any sort of intimacy.
This she revealed during a conversation with her fans on Twitter. The tweeps had taken to asking her a lot of questions. They wanted to know when she first engaged in any intimate affair. But she said she was saving it for the right time.
Toolz also confessed that one of her hips was artificial. Here is the dialogue she had even before she tied the knot with her husband who is a pilot.
PAY ATTENTION: Love, relationship, marriage on Africa Love Aid
6. Damilola Agbajor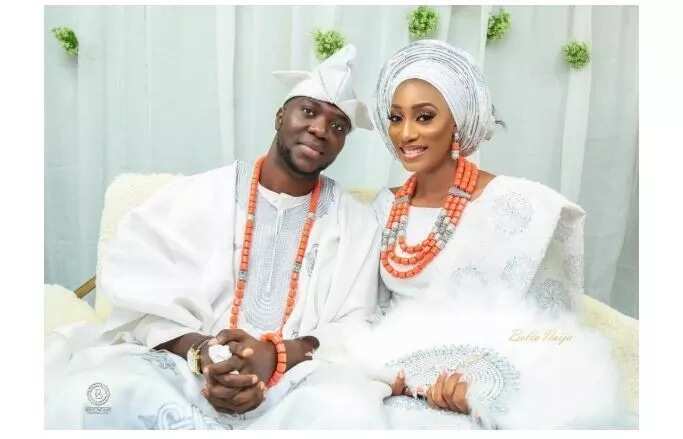 Damilola Agbajor was 19 years old when she became Miss Nigeria in 2010. Although lauded with this coveted accolade, the pretty miss, at that time, said she was not in a relationship and she had not had any intimate affair with anybody. Well, the ex beauty queen recently got married to her lover Damilola Adu on December 23, 2017.
Top Celeb Proposals: The Cutest Proposals Ever | Legit.ng TV