Nigerians appreciate the talent of Akpororo, which he often demonstrates in his stand-up comedy shows. No one can deny that this man is really gifted. Of course, he is also incredibly rich. How does he spend his rightfully earned money? Which kind of house and cars does this comedian have? All the answers to your questions will be in this article about Akpororo house and cars.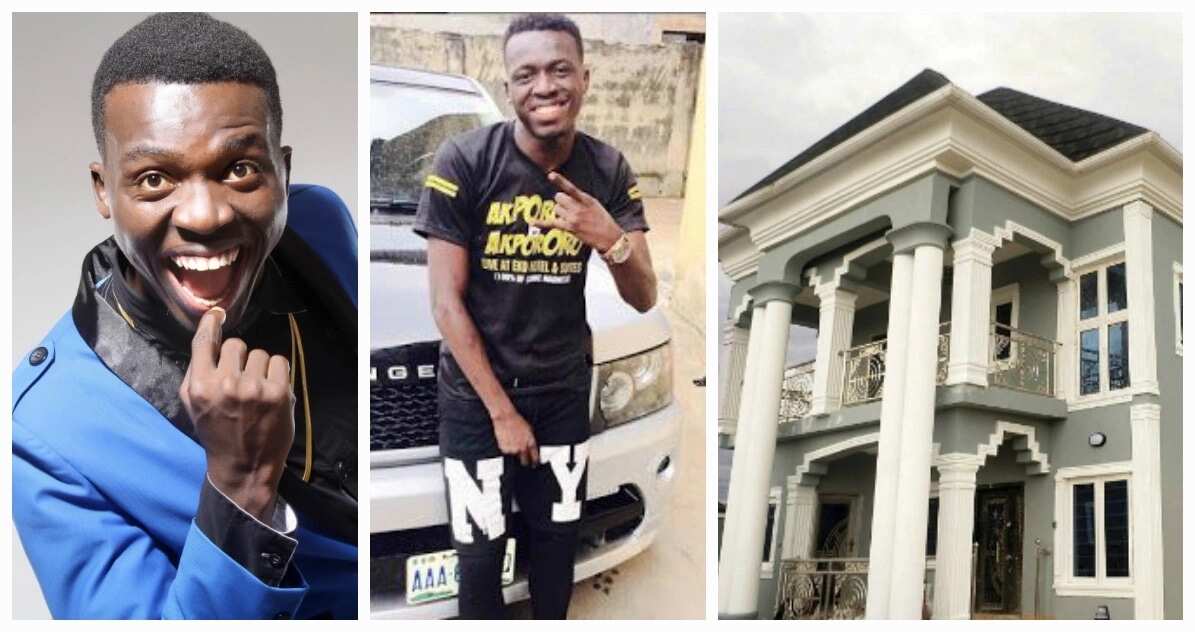 About Akpororo and how he became famous
Jephthah Bowoto is the real name of the comedian Akpororo, but he is usually referred to by his stage name. Aside being a comedian, he is also a singer and an actor. He is from Ilaje, Ondo State but he was born and raised in Warri, Delta State. He had his primary education there.
Jephthah Bowoto started out as a gospel singer but later understood that his true calling is the comedy. He went on to participate in the National Comedy Challenge and won the Calabar competition. After this, his career quickly skyrocketed, and he gained a lot of fans who attended his comedy. He also decided to start his acting career by appearing in some movies, which proved to be beyond successful.
Akpororo is happily married to Josephine Ijeoma Onuabughuchi, and they have a beautiful daughter together, whose name is Praise. Of course, they have a gorgeous house to live in. Where is Akpororo house located? And what about his car collection – is there anything exceptional?
READ ALSO: Who is Akpororo wife?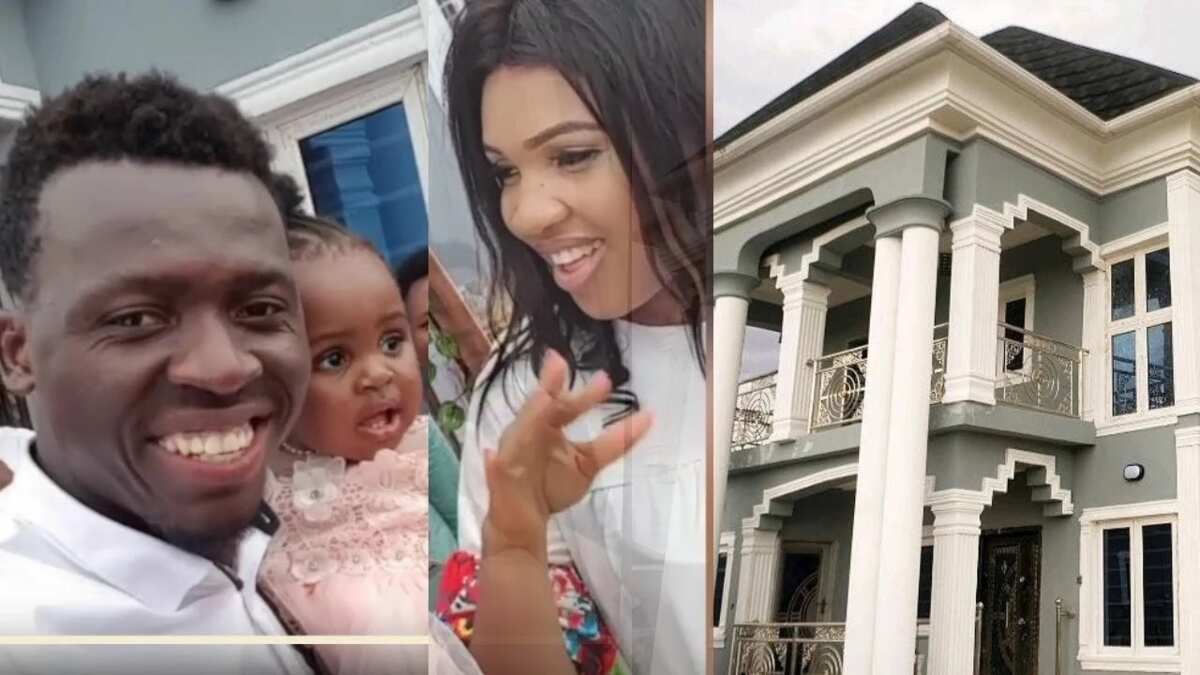 Photo: youtube.com
Akpororo's house
Akpororo built a house for himself and his family in Okokomaiko area of Lagos. He is well aware that a lot of rich people build themselves houses in Lekki area, but it was his decision to choose the Okokomaiko area over Lekki. So, Akpororo house location is Okokomaiko.
Safety is the biggest concern for Akpororo – he says that there is nothing to be afraid of in Okokomaiko area. Even in Lekki, the area where all the wealthy people have houses, Akpororo found some not so nice aspects of life, and the only thing he wants is to keep his family safe and sound.
According to the comedian, he is not afraid of harassment in Okokomaiko. He always walks in the street without any fears, and regularly goes to the field to play football with his friends. He is also the organizer of the monthly religious program, which is called "Street Praise". All of his neighbors and friends join this event to praise God and encourage each other.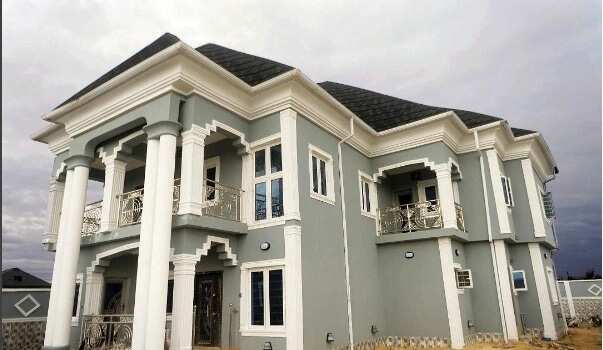 Akpororo says that he is currently not interested in moving to Magodo or Lekki, and he is having the best time in Okokomaiko right now. He completed his large mansion in the Lagos suburbs in October 2017.
The public eye found out about his new house when he posted a beautiful photo of it on the Internet. In the caption, he thanked God for his new home and dedicated all the hard work that was put into its building to his wife and little daughter.
He also shared an adorable video of himself with his wife and daughter celebrating the opening of their new house. It was also little Praise's birthday party, and the family decided to celebrate with dancing and having fun in their brand new mansion.
Currently, the family of Akpororo is incredibly happy in their new house, and they have no complaints about living there. We hope they will spend many great years there, and will always live in love, peace, and understanding.
READ ALSO: Top South African jokes one-liners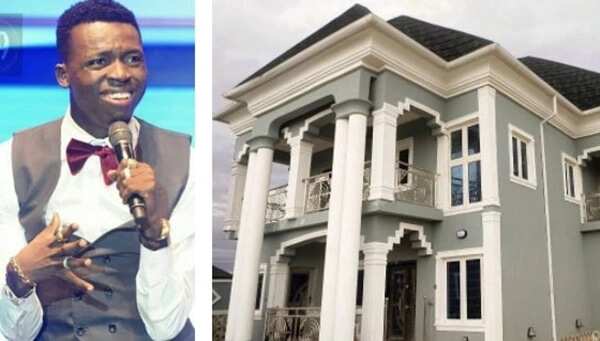 Photo: olufamous.com
Akpororo's cars: how many does he have?
Apparently, Akpororo has more than one car, however, it is hard to find information about his cars. Still, we know that he has one of the most prestigious models in the world – the Range Rover SUV, which he bought a couple of years ago.
This vehicle is silver color, the comedian also has another car, his other car is of golden colour. This car's model and worth are unknown.
READ ALSO: Very funny Nigerian jokes: Top 10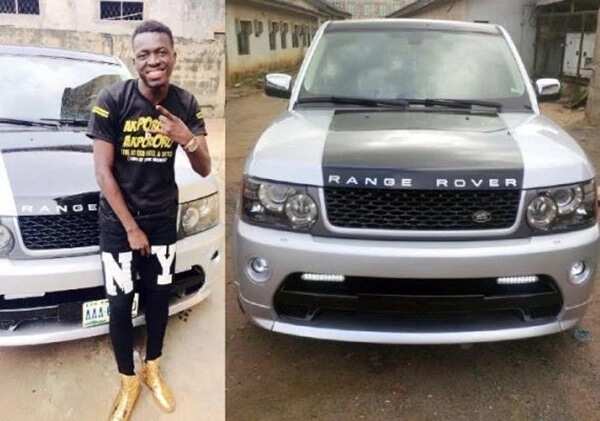 Photo: informationng.com
This is all we know about Akpororo house and cars. This man has earned a fortune for his and his family's needs and he can afford whatever he wants. From what we have seen, he does not flaunt his riches a lot and just uses his money for making his closest ones happy. Get inspired by this comedian's successes and always aim for the best!
READ ALSO: Akpororo wife and their love story