John Obi Mikel's cars will amaze you
Hey, football fans! How many vehicles are in John Obi Mikel car collection? How much do they cost? Keep reading the post to learn many interesting details about John Obi Mikel cars.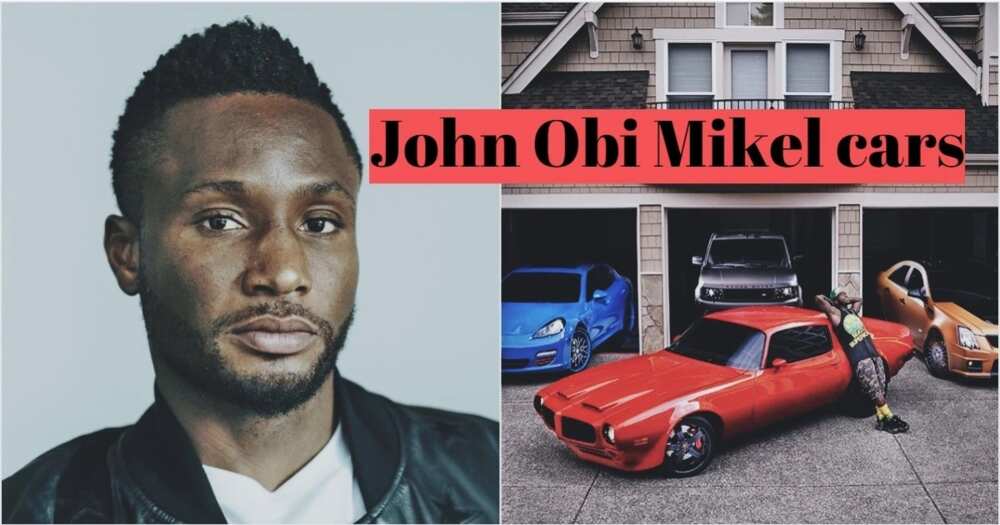 John Obi Mikel is one of the most famous football players in Nigeria. For him, football is not just a hobby, but a real passion and profession. Firstly, he played for the youth team (1999-2005), then for the national team (2003-2005), and then he got into Chelsea football club, for which he played from 2006 till 2017 as a midfielder. Obi has been playing for the Chinese club Tianjin TEDA from 2017 till date.
John earns a lot of money not only by playing football but also gets a good commission from the advertisement deals with multinationals such as Pepsi and Samsung.
READ ALSO: Mikel Obi's net worth, houses, and cars
John Obi Mikel car collection
In 2017, the football player made the list of the richest football players in Nigeria with an income of over $25 million and a weekly fee of about 140,000 pounds sterling. He is the real pride of our country, he glorifies Nigeria far beyond its borders.
John is considered not only a successful football player but also a businessman because he owns not only a luxurious mansion in London but also owns real estate in expensive areas of Nigeria.
Of course, such a big football star as Mikel Obi can afford not only luxurious mansions but expensive vehicles as well. Today, we will give you a short tour to his car garage. Do you want to know the many cars the footballer have and how much they cost? Keep reading to find out all the answers.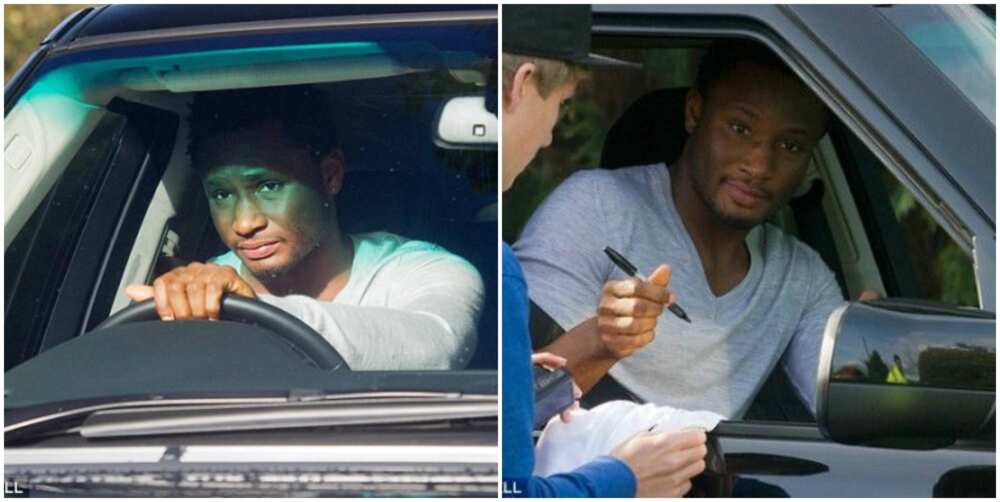 According to many sources, the current car collection of Mikel Obi consists of 4 rather expensive cars. Keep reading to learn more about each of them, including the estimated worth.
Bentley Continental GT
The Bentley Continental GT is a 2-door Gran Turismo luxury coupe. The Bentley Continental R and Continental T, the base of which was developed by Rolls-Royce, was taken as the basis for creating the Continental GT model.
The Bentley Continental GT is a fairly spacious car, each of four passengers will sit comfortably in it. It is worth noting the mixture of luxury and sporty style, which immediately speak pedals made of embossed aluminum; floor tunnel, which divides the salon in half, creating a feeling like in a sports car.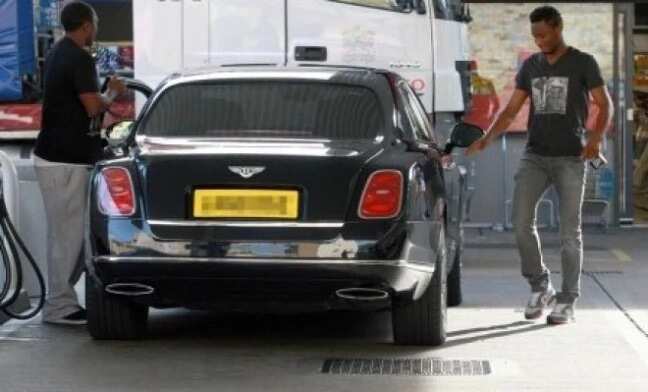 Photo: www.nigeriantoday.com
Checking several sources, we have found out that this supercar costs from $180,000 to $223,000 (buzznigeria.com, newtelegraphonline.com, carfromjapan.com, pulse.ng, articlebio.com)
Range Rover Sport
The Range Rover Sport is a brand-new SUV class vehicle, compact, agile, designed for active driving, an example of a successful synthesis of dynamic qualities, comfort, and technical excellence.
The sporty exterior of the car is characterized not only by the reduced height of the roof, but also by the possibility of lowering the air suspension for stability at high speeds. According to buzznigeria.com, its worth is $60,895, while pulse.ng claims that the price of the car is much higher namely $119,900.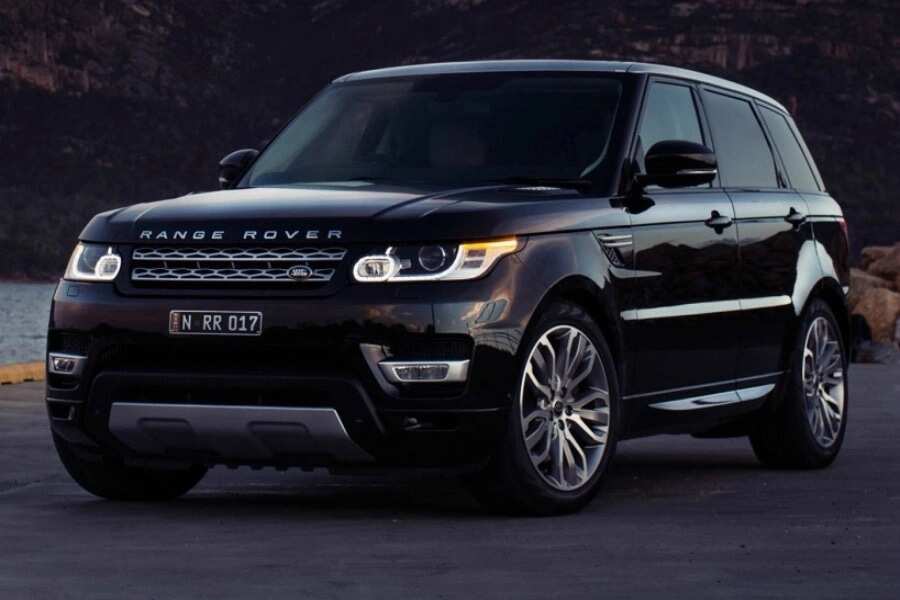 Photo: BuzzNigeria
READ ALSO: Osita Iheme's house, cars and net worth
Mercedes G Wagon
The G-Class is still one of the best rides in the world. It is the only one of all SUVs equipped with an automatic traction control system.
The Mercedes G-class has rich equipment, which includes: full power accessories, a rear-view camera, a multimedia system, cruise control, climate system, luxury class audio system. Its worth is $222,700 according to pulse.ng and articlebio.com.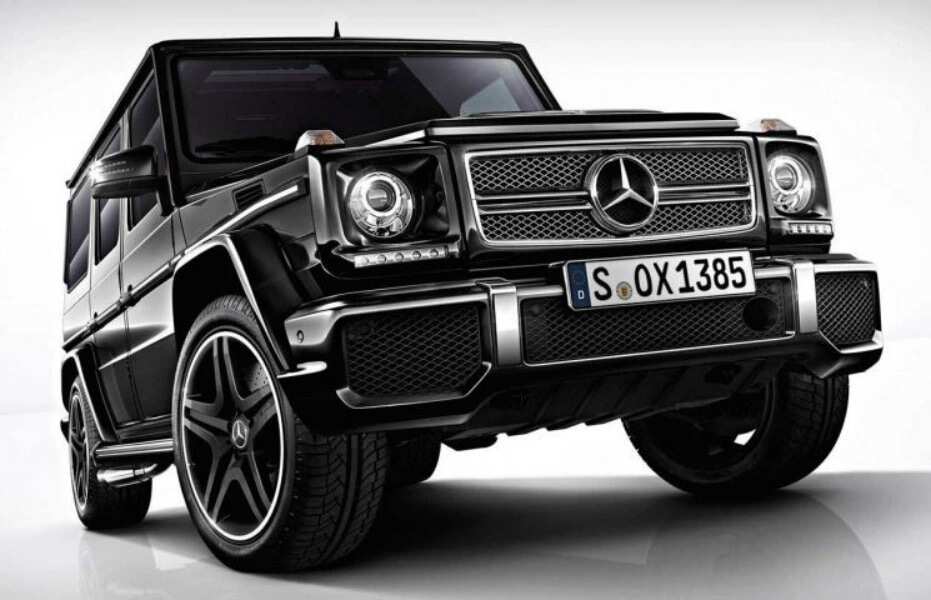 Mercedes G 500
The design of the G-Class has not changed in 30 years. The cross-country parameters of the G-Class, coupled with the legendary reliability of the time-tested design, are almost unique among modern models of off-road vehicles. Changes in the interior of this car are more ambitious because the SUV has received almost new interior. Significantly reworked center console, steering wheel, and dashboard. Its worth is $119,900 according to pulse.ng and articlebio.com.
This is probably not the last John Obi Mikel car.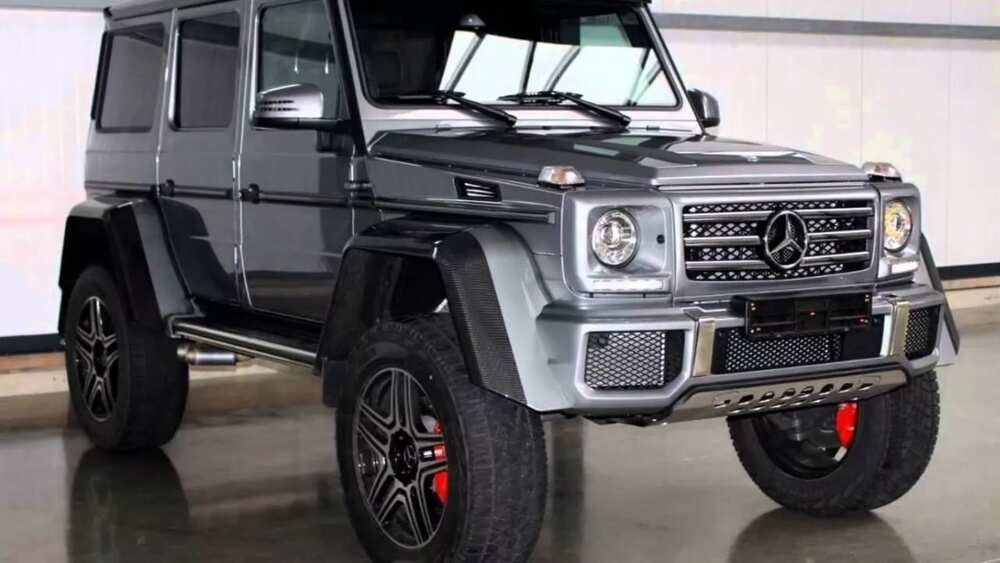 Like all men, the best Nigerian footballer spends his millions on mansions and cars. Mikel John Obi car collection contains variety and high cost of each automobile.
READ ALSO: The richest actor in Nollywood at this moment
Source: Legit.ng