- A physics teacher in the UK has been banned from teaching after he traveled out to marry an under aged girl
- According to the reports, the man identified as Joshim Nur married the 13-year-old in Bangledesh and had intercourse with her between 2006 and 2009
- Nur however denied being aware off her real age and claims her family led him to believe she was 18
While child bride is tolerated in Nigeria and some other parts of the world, the UK has remained very firm and vocal about their position on the issue which is usually deeply rooted in religion. This 34-year-old man has lost his teaching profession in the UK to this.
Identified as Joshim Nur, the physics teacher who worked at the London Nautical School, has been banned from the classroom for life after travelling abroad to marry a 13-year-old girl when he was 22 years old. While facing the Teaching Regulation Authority sitting in Coventry, he claimed he thought she was 18.
However, the panel revealed that it saw a statement from the girl who said she had written to the teacher before their marriage and told him her age. The panel also heard how the girl had been the subject of a video recording taken by Nur's father in which she confirmed her age which was beleived to have been seen by Nur.
READ ALSO: Nigerians can't believe as this lady claims she clocked 70 years old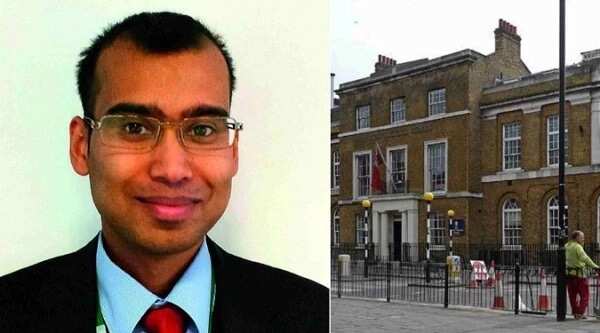 READ ALSO: Former Miss World Agbani Darego confirms birth of first child
Nur, however maintained that he wasn't in the know of her actual age and revealed in written evidence that he was "deceived" by her family as to his wife's age when they wed. Accepting the allegations of being with a minor, he not deny that he had sexual intercourse with her during their marriage.
Unfortunately for him, the panel did not find it plausible that he would mistaken her to be 18-year-old and thus, passed judgement on him.
They ruled: "Mr Nur entered into a marriage and sexual relationship with a 13-year-old child. Mr Nur did not demonstrate any insight into his actions or their impact on Child A."
Decision maker Alan Meyrick said: "In my judgement the lack of insight means that there is some risk of the repetition of this behaviour."
Nur has been been banned from teaching for life and shall not be entitled to apply for restoration of his eligibility to teach.
PAY ATTENTION: Get the Latest Nigerian News on Legit.ng News App
Get the hottest gist on Africa Love Aid
Mom's Blog: How Easy is it to Prepare Your Children for a Return to School? | Legit.ng TV