Obafemi Martins is a Nigerian football forward of Shanghai Greenland Shenhua. This player is famous for the speed he makes the ball fly with. Everyone knows that he is a skillful footballer. Who is Obafemi Martins wife? What is the name of the girl, who keeps all his secrets? Keep on reading to know more!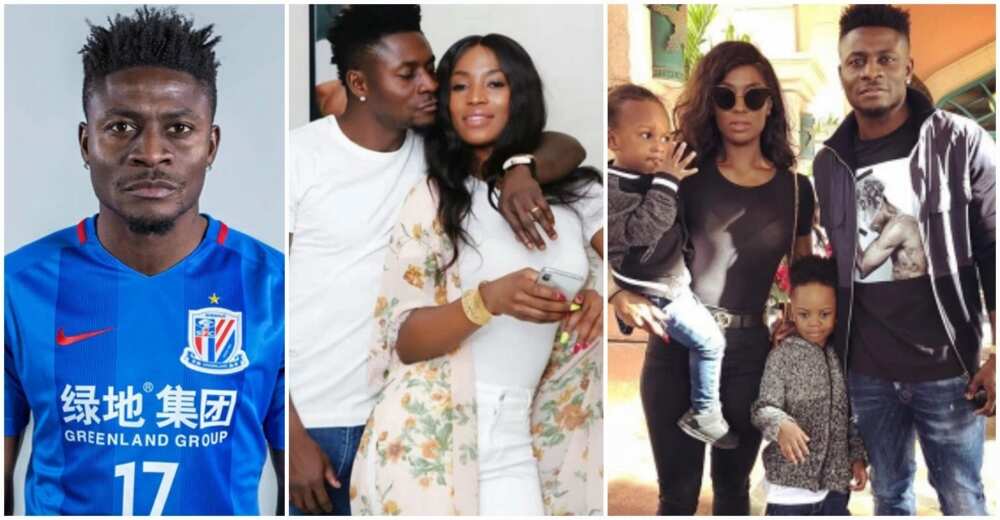 Who is Obafemi Martins' wife?
Obafemi Akinwunmi Martins is a renowned football player, who is known in Nigeria and abroad. It's natural that a person, who is adored by thousands of followers and fans, will try to hide even a bit of his life. Obafemi Akinwunmi Martins is not an exception. Many people want to know what wife for Obafemi Martins looks like.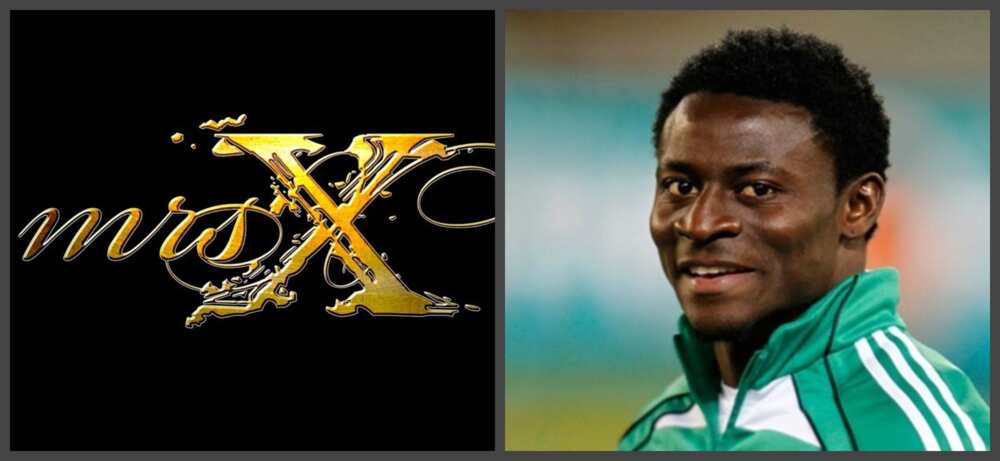 Is Obafemi Martins married to a perfect lady?
The personal life of Obafemi Martins was a kind of a secret, which until recent times stayed undisclosed. However, the media found out that the forward tied the knot secretly with a beautiful girl of Ghanaian-Italian origin – Abigail Barwuah. She is the older sister of Mario Balotelli, who is also a football player at Manchester City.
READ ALSO: Mario Balotelli Is Glad That I'm Dating His Sister – Martins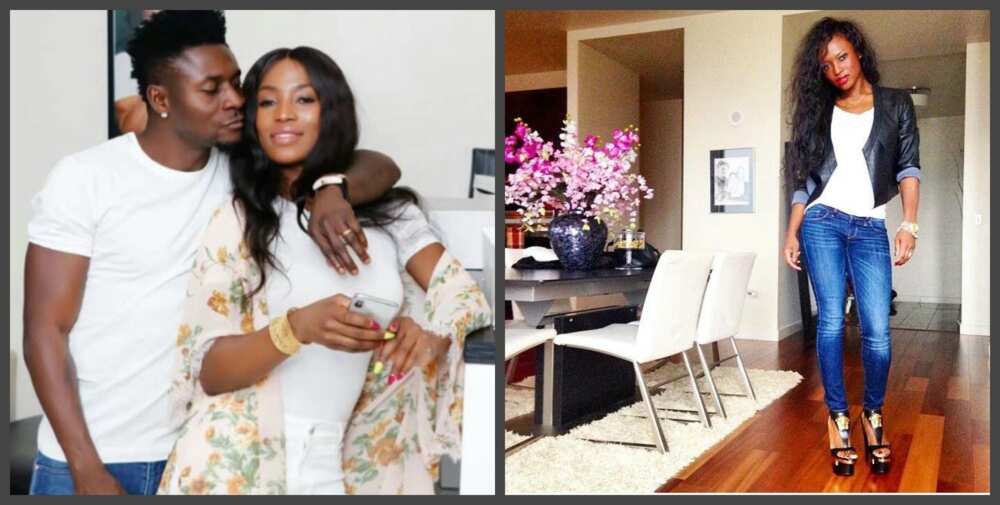 Their story began in 2012 in Milan, Italy. When Obafemi had his head over heels in love with Abigail, they didn't hide their relationships from cameras.
Recently, Obafemi's baby mama Abigail Barwuah was noticed with a wedding band on her finger and happy comments on social media, where she referred to herself as "Mrs. Martins."
Obafemi Martins children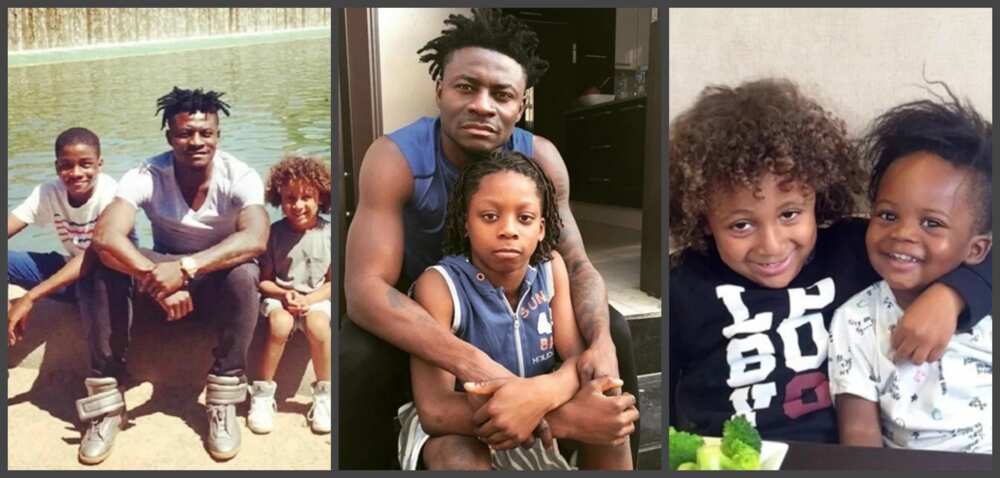 Obafemi has children with three different baby mamas. He is very proud of having such great kids!
Obafemi dated an African girl when he was playing in Italy. In 2006 she gave birth to a boy. He was named Itunuoluwa a.k.a Kelvin. It seems that the father's genes do make miracles! At present, Kelvin is a successful player in AC Milan junior academy in Italy;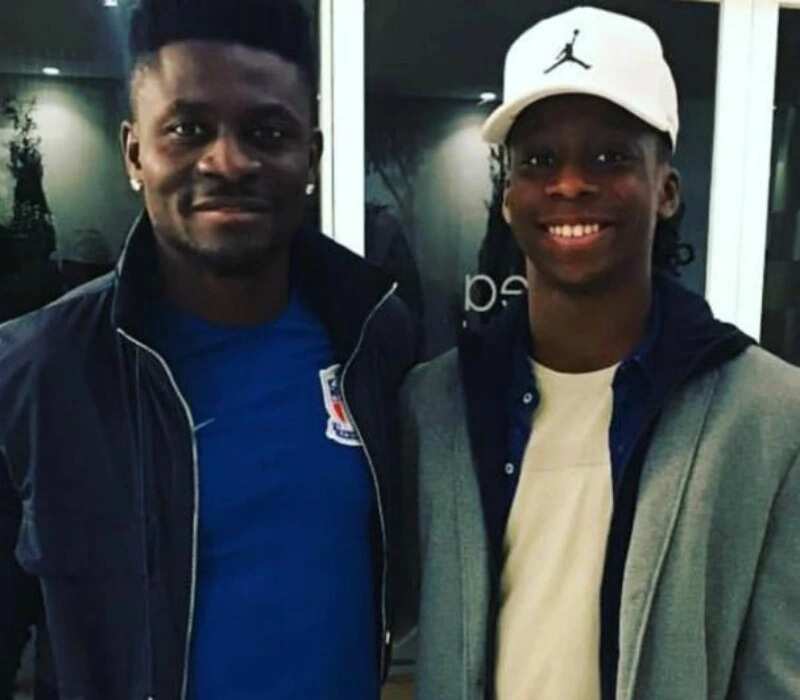 Photo: scorenigeria.com
during his visit to the UK, he met a white girl. This baby mama gave birth to his second son, Tyler.
In 2013 Obafemi and Abigail gave birth to their first child. He was born on October 16 in Italy and was named Kendrick.
READ ALSO: Obafemi Martins shows off baby mama and kid on Instagram (photo)
More secrets from Obafemi Martins?
Famous Nigerian footballers always draw attention and have to keep their secrets shut carefully. A new day has brought a fresh astonishment!
Khloe, an ex BBN Contestant (Big brother Naija housemate), broke the Internet with scandalous pictures of a car, the gift from Obafemi!

At first, there were official comments neither from Obafemi nor from his Abigail. At last, Abigail decided to break the silence. She says that trusts her husband and there are no secrets between them. She describes Khloe to be a good girl enough to deserve such a present.
READ ALSO: Wife of Obafemi Martins in friendly chat with Khloe who boasts about her new car
Obafemi Martins is a gifted Nigerian player, who has found his place in life and knows how to use his own abilities to make a fortune of it. Even though he has children from three different women, he is a devoted parent, who adores his kids a lot! And he is a lucky man who has a very beautiful and understanding woman in his life.
READ ALSO: Obafemi Martins net worth 2018