Earlier, Legit.ng gave a report about a certain speculation that has been making rounds on the internet. It was rumoured that the likes of Nollywood actress Mercy Aigbe and media personality Toke Makinwa were able to acquire the wealth and houses they currently have due to the intervention of male sponsors.
While Mercy Aigbe, for one, have come out to defend herself with the assertion that she worked for every thing she has accumulated including the expensive mansion she bought, many still are not buying into their words.
Japheth Omojuwa, a popular Nigerian blogger and public speaker, decided to weigh in on the issue and voice out his own opinion. Unlike the opinion embraced by many people, this social media expert believes that these ladies got their wealth through their visible industriousness and hard work.
He retorted those who believe Mercy and Toke acquired their houses through ill means. For him, having such opinion of these female divas meant subscribing to the 'collective mentality' that plagued poor societies. See the full post here:
READ ALSO: Mercy Aigbe shares beautiful interior photos of her mansion
"A society can never advance beyond the collective mentality of its people. Poor societies are poor because their systems are set up to make people poor but essentially because there is a mentality that drives poverty, cultures it and amplifies it. The same mentality that kills or gets on the way of enterprise.
I know these two enterprising ladies. Without knowing them personally, you see them creating businesses and products and getting stuff done. They create products, write, create platforms, movies, sign endorsement deals…their path to wealth is apparent to any rational person.
But ours is a society that suspects progress and wealth. When a young person is rich, even with an apparent value creation system, we ascribe their success to everything other than the fact that they create value and earn income.
These days, we have blogs and sites focused on damaging people's reputation than pushing progress. You create a product and they look away; someone starts a dirty unfounded rumour and they jump on it. They amplify. They drop denigrating comments. Some people subconsciously think that the reason their own lives are failing is because others are progressing. We need to do better.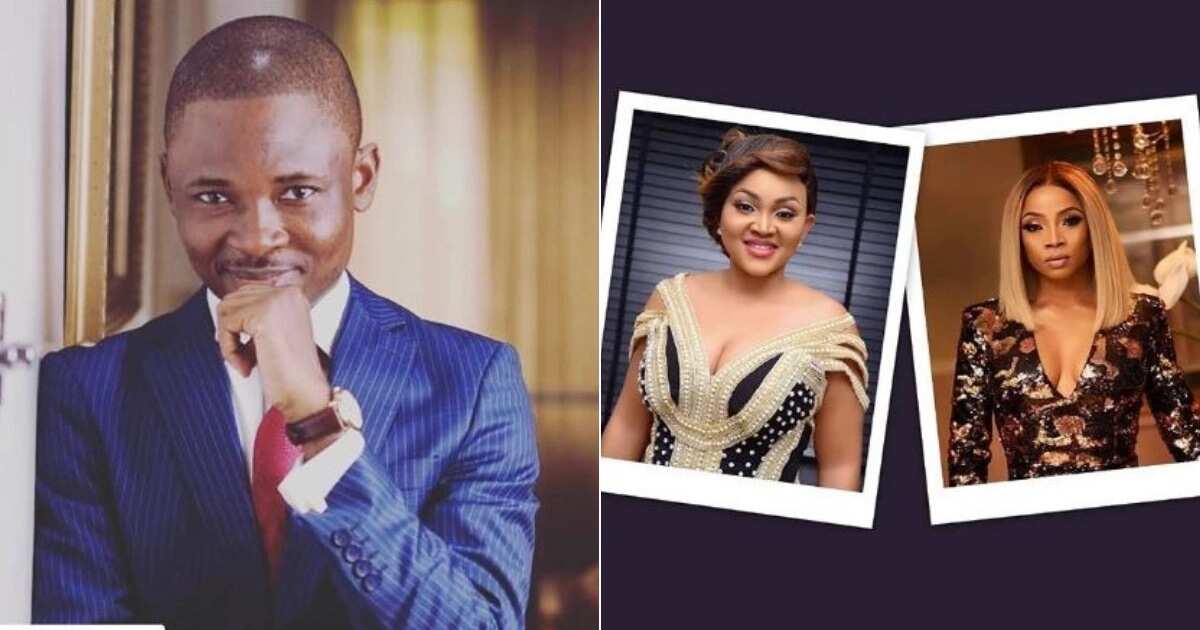 PAY ATTENTION: More Nigerian News on Legit.ng News App
When a lady succeeds or starts to shine, we ascribe their success to the rich and powerful. Even some women with powerful platforms either push or amplify this madness. We are disempowering young girls. We are telling them being enterprising is a lie. That working smart and hard is useless because to succeed you have to be dating a governor. They believe this because of the lies we form and amplify about the successes of those they look up to.
We go to church on Sundays, to the Mosque on Fridays, to the Shrine and we pray to succeed. To thrive. We work hard too. But when we see others succeed, we insist they had s*x with someone, they are gay, they are anything but the culmination of their sweat and intellect. Our leaders are mostly bad. Our collective mentality is actually worse. These are human beings, young girls making a living. For each time you push this myth that these folks succeed because of some immoral acts with men, remember your daughter, your sister…let's do better!"
PAY ATTENTION: The best of relationship gist and gossips on Africa Love Aid
While some fans of the socio-economic and political commentator saw the wisdom in his post, many others did not exactly embrace his opinion of these popular ladies with expensive houses. A particular example is wale_788 who had this to say:
"Don't say what you don't knw Japheth. These girls, 90% of them are doing side hustle. Mind u, no one is blaming anybody Ooo.. but to come in IG and be claiming something you're not is the problem. They're deceiving young girls out there! If you understand the way money works brother, you won't waste ur effort writing this trash! If na by Script writing or endorsement, so many male artist for don buy Private jet naa. Stop being gullible bro. It's a world of social media, nothing can be hidden forever."
Nigeria Celebrities: How Much Do They Spend On Luxury Life? | Legit.ng TV
Source: Legit.ng