The prominent politician Abiola Ajimobi is not only the Governor of Oyo State but also a happy man with a large family. Have you always wanted to learn more about his children? How many does he have, and what are they up to? In this article, checkout interesting information about Abiola Ajimobi children.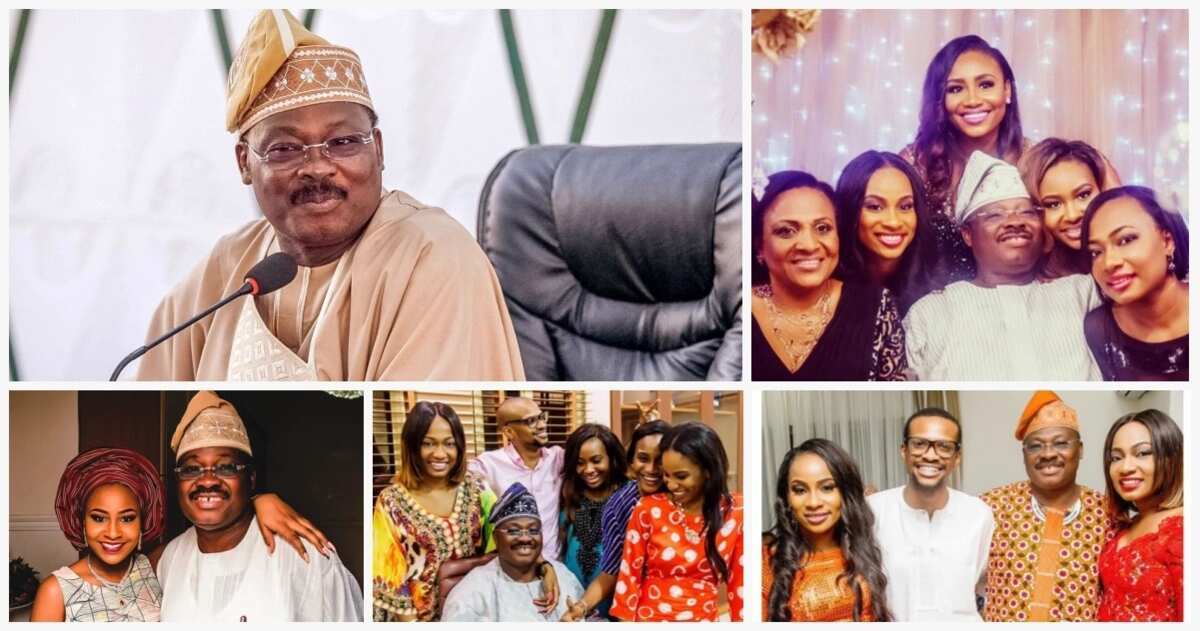 Abiola Ajimobi's children and wife
Governor Abiola Ajimobi is a devoted family man. The Governor married his wife, Florence Ajimobi, in 1980. They first met when she was only 21 years old, and now they have been together for almost 40 years. The Governor appreciates his wife a lot and says that she is an embodiment of wisdom. He considers her to be a mother and a wife.
Governor Abiola Ajimobi and his wife Florence have five children together. The Governor has been blessed with four gorgeous daughters and one wonderful son. They are all adults now, and some of them even have their own families.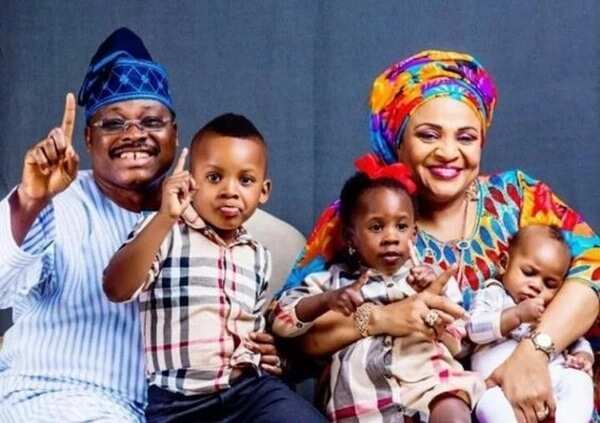 Abiola Ajimobi with his wife and grandchildren, photo: lindaikejisblog.com
The eldest daughter, Abisola Kola-Daisi
Abisola is probably the most popular and well-known daughter of the Governor. This woman is now in her late thirties, and she always looks stylish and gorgeous. Abisola has been known for the lavish lifestyle that she leads. She enjoys staying at the expensive reports, purchasing the most fashionable clothes, and meeting the worldwide celebrities. Some of her celebrity connections are Jeff Leatham, Kelly Rowland, and Khloe Kardashian.
However, she is not just a woman who lives off her father's money – she is also an influential entrepreneur. Abisola is a founder of "The Luxury Lifestyle Market." She is also a CEO of "AKD Lifestyle". She runs her businesses in hopes to share her love for fashion with everyone, and help people develop their own fashion style.
The personal life of Abisola is also going very smoothly. She is happily married to her beloved husband, whose name is Kolapo Kola-Daisi. He is the son of the industrial billionaire from Ibadan. Abiola Ajimobi daughter wedding was extremely luxurious and took place in Ibadan. The planner of the wedding was no one other than the sister of the bride, Ajibola Ajimobi. As for children, Abisola has three beautiful youngsters with her husband – two boys and a girl.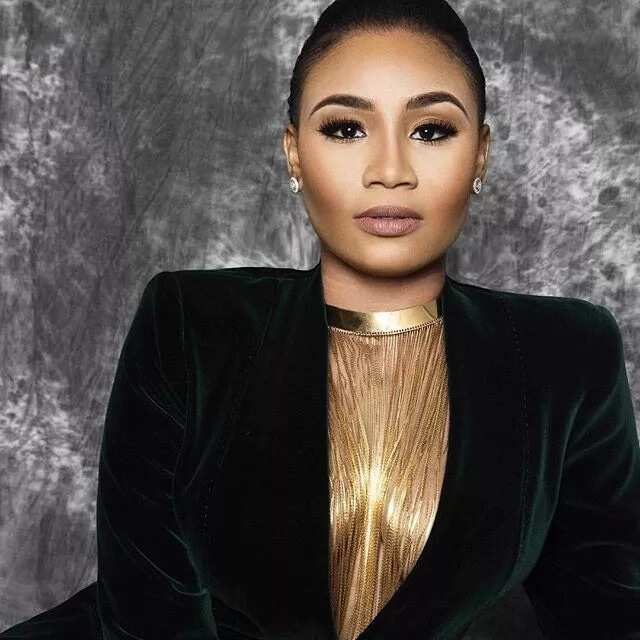 Abisola Kola-Daisi, photo: ibadankiniso.com
The second daughter, Abimbola "Bimbo" Ajimobi
This young woman is probably the biggest mystery of the Governor's family. She does not enjoy the spotlight as much as her sisters, and she tries to stay away from the media attention. Still, we found the interesting fact about her: she used to be engaged to the Managing Director of Toyota Nigeria, Kunle Ade-Ojo.
The two used to be engaged and had big marriage plans. However, the engagement was called off at the last-minute, and the two have split. It was really sudden for all their close friends and families, as well as for the public because the wedding preparations were already happening.
Bimbo does not have a social media account, but she sometimes makes appearances in the photos of her sisters. Apparently, she has a baby boy, who was born in 2016. This woman is very protective of her personal life, and it is not known whether she is married or not, or if her son is her only child. Though, we know for sure that Bimbo is in her mid-thirties.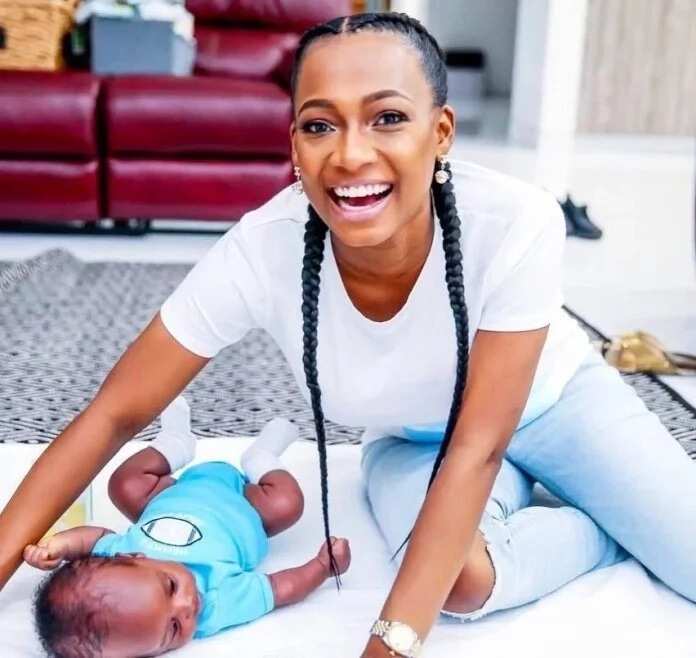 Abimbola Ajimobi, photo: madailygist.ng
The third daughter, Ajibola "Jibs" Ajimobi
Ajibola, often referred to by her loving nickname "Jibs", is a hardworking person who manages to do many different things at once. She is a businesswoman who owns the "Party Station." Ajibola is an event manager, and many clients use her services. For instance, she was an organizer of her sister Abisola's wedding, and many other different events for her friends, acquaintances and clients.
Ajibola is in a happy relationship with her loving husband, Ayokuble Ajayi. Actually, her sister Abisola organized the surprise party for her engagement in June 2015. The same year, Ajibola and her husband had a marriage ceremony in Beirut, Lebanon, and later held a beautiful traditional wedding, choosing Ibadan as a place for it. The happy couple has two adorable twin boys, whose names are Demilayo and Demilade. They were born in 2016.
Even though Ajibola sometimes appears in the news, she leads a rather private lifestyle, without showing off her family and wealth too much. Still, she sometimes takes photos together with her sisters and spends time with them.
READ ALSO: Governor Ajimobi's daughters: top facts about them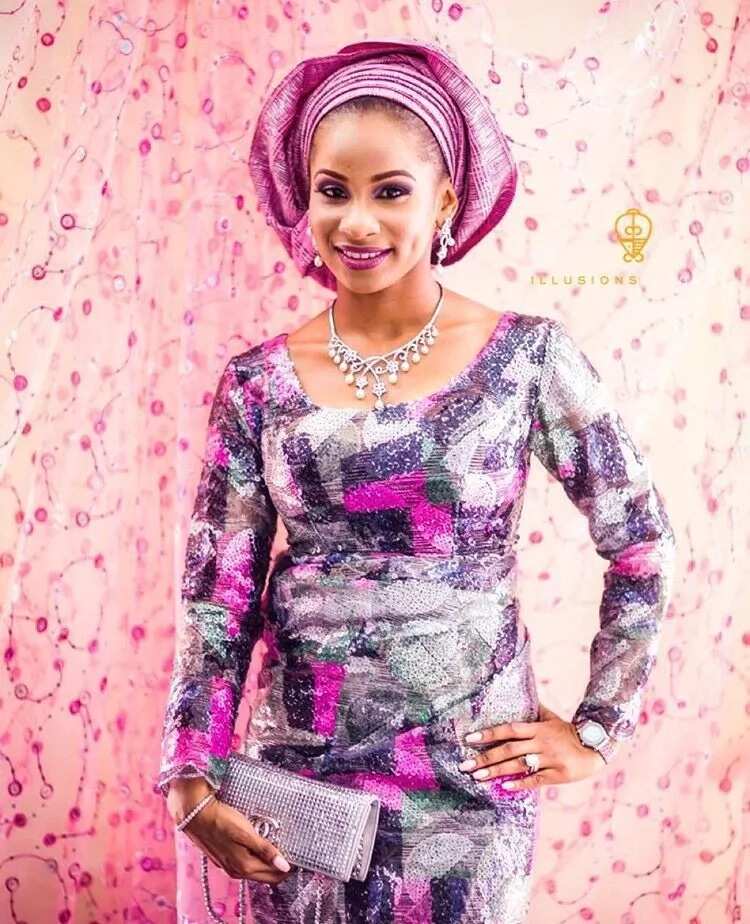 Ajibola Ajimobi, photo: citylatest.blogspot.com
The youngest daughter, Ajijola "Ajay" Ajimobi
Ajay Ajimobi is the youngest daughter of the Governor. She is only 20 years old. However, for her young age, she has quite a lot of accomplishments. For example, she is a CEO of her own company "Lush Locks", where she sells of wigs and hair extensions.
In the personal life of Ajay, not everything is so perfect. In fact, she suffered a tragedy recently. Her boyfriend DJ Olu, who she had been dating for two years, passed away in a car accident in October 2017.
Ajay even revealed that she and DJ Olu were going to get married. We are genuinely hoping that Ajay will not stay alone forever, and finds her happiness very soon.
READ ALSO: Current list of governors in Nigeria 2018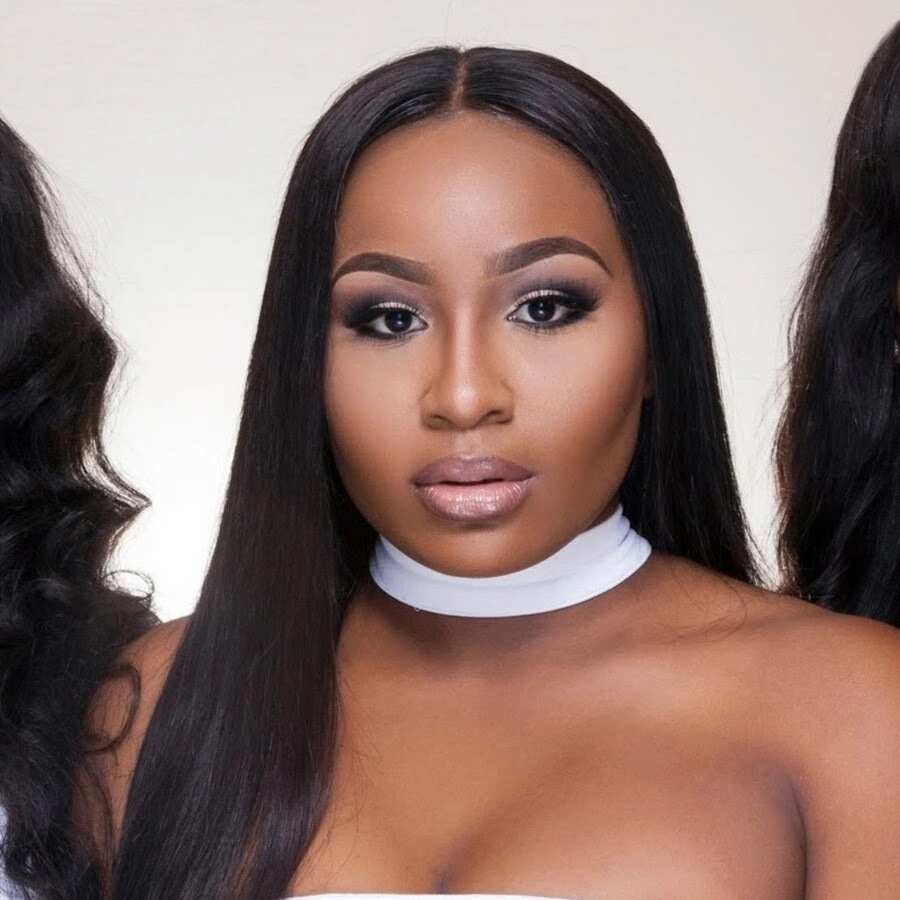 Ajay Ajimobi, photo: youtube.com
The only son, Idris Abolaji Ajimobi
The Governor's son Idris Abolaji prefers to stay from the media. However, he had a big event in his life in March 2018 – he got married to his sweetheart. The woman who Abolaji chose to be his wife turned out to be Fatima Ganduje, the daughter of Kano State Governor Umar Ganduje. Their relationship was first revealed on Instagram by the couple themselves when they publicly confessed their feelings for each other and the media assumed that they are about to get married.
Both Abiola Ajimobi and Umar Ganduje are from the APC (All Progressives Changes) political party, so it is possible that their children could have met through them. The wedding was extremely gorgeous and displayed the finest cultural features of Nigeria.
READ ALSO: Names of governors in Nigeria and their states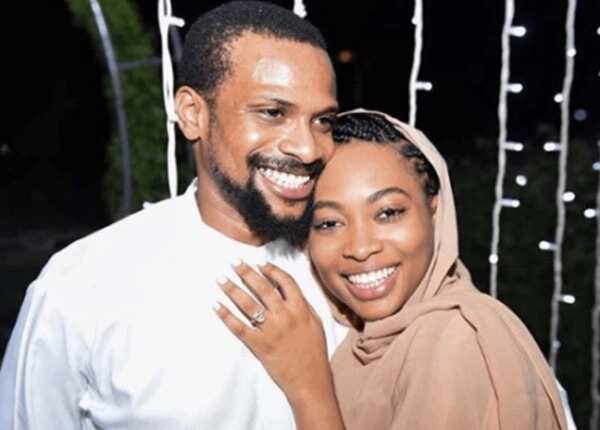 Abolaji Ajimobi and his wife, Fatima, photo: dailyfamily.ng
Each one of Governor Abiola Ajimobi's children is truly unique and talented, and, as we can see, they all have had their ups and downs. Despite being rich and leading a luxurious life, they are trying to accomplish something on their own. We wish them all the best in their lives!
Governor Ajimobi and his accomplishments
Abiola Adeyemi Ajimobi was born in 1949 in Ibadan. He used to have a huge business career in the oil sector before he ventured into politics, following the steps of his family. He started as a Senator of Oyo South and served in this position from 2004 to 2007. In 2011, he won the election for Governor of Oyo State, succeeding Christopher Alao-Akala.
READ ALSO: How many senators do we have in Nigeria?