Academy Halogen, a subsidiary of Halogen Group, in collaboration with Obafemi Awolowo University ICT-Driven Knowledge Park (Oak Park), on Thursday October 4, 2018, held a town hall meeting tagged "Digitizing Nigeria", to discuss and harness the opportunities available to create a digital economy.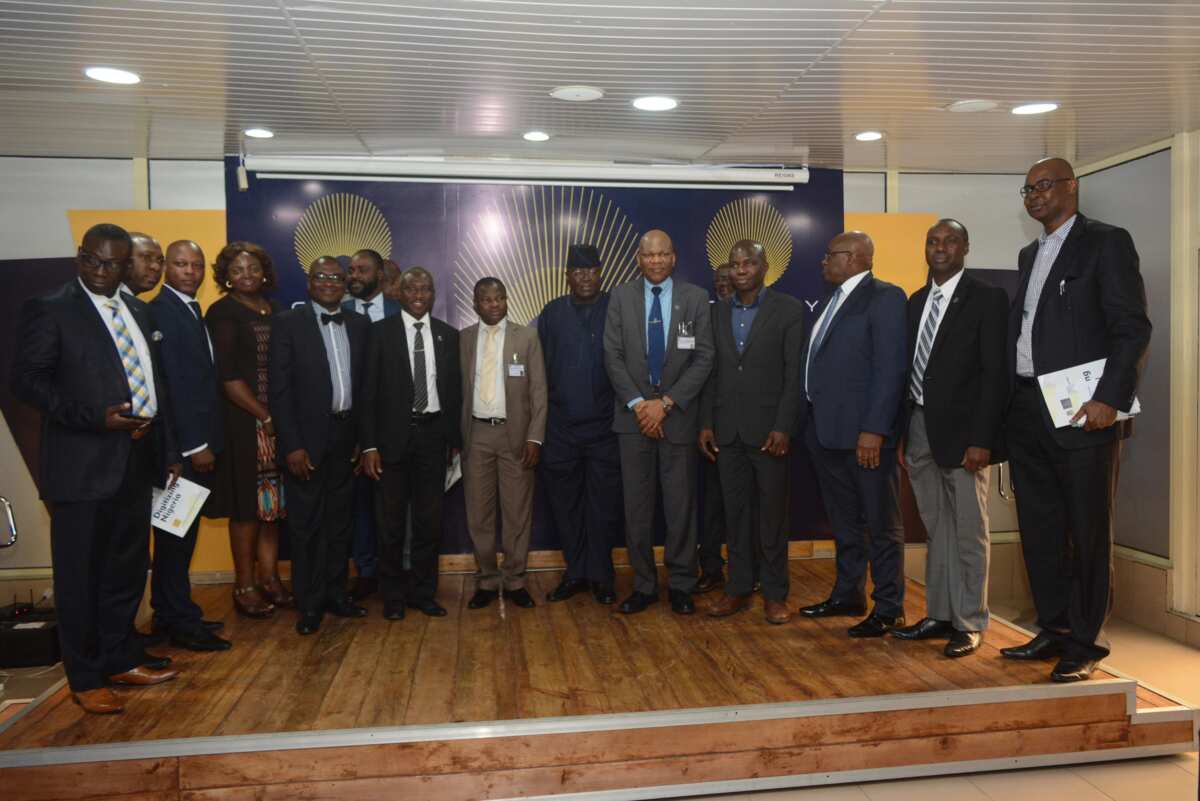 The event which held at the Academy Halogen Executive Learning Centre, 1 Sasegbon Street, Ikeja GRA, Lagos served as a platform for professionals in the security sector to discuss the rising issues of security in a digital-driven economy like Nigeria especially at an age where Cyber Security is a concern for every individual. The speakers provided insight into the need for intelligence in these age of digitalization and for organizations to leverage on some of the Academy's training on Cybersecurity, Enterprise Security Risk management and a host of others.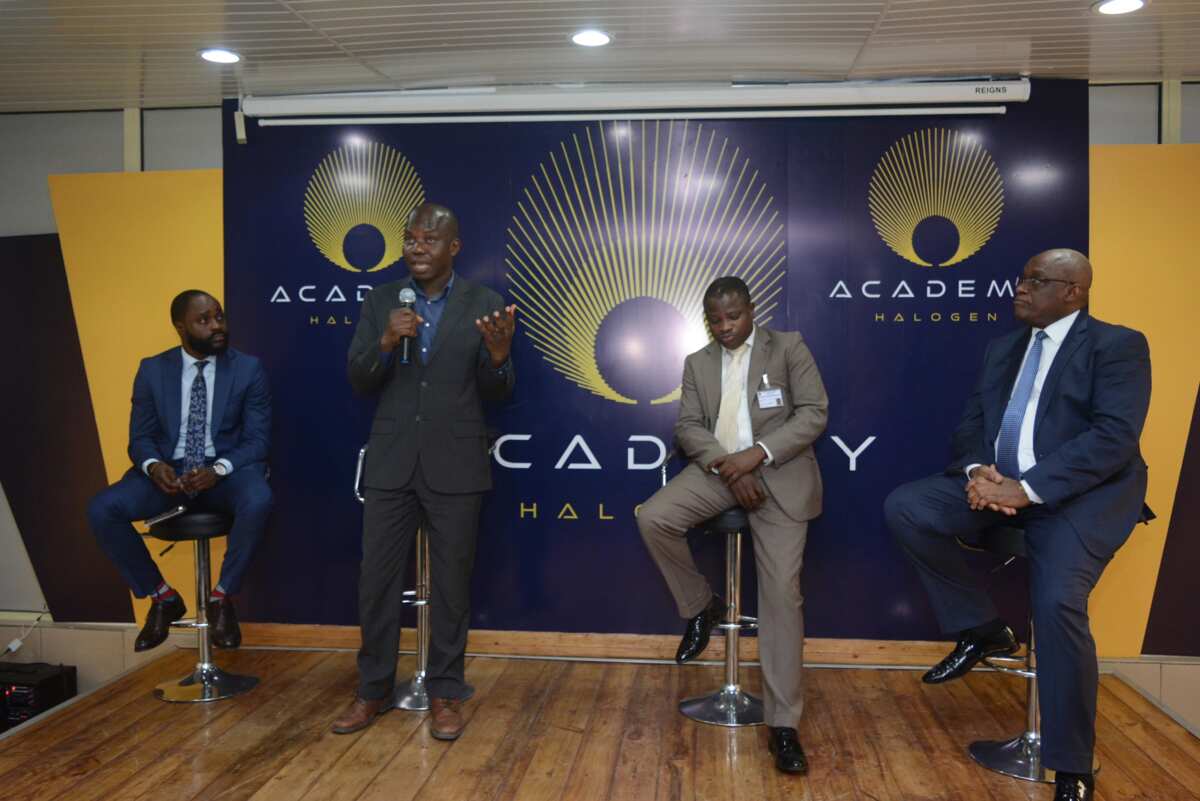 In attendance at the event, Mr. Jimi Awosika (Vice Chairman/GMD Trokya Group) commended the partnership of Academy Halogen and OAU ICT-Driven Knowledge Park - (OAK Park) in creating and facilitating the need to improve intelligence and security in Nigeria, not just among security experts but within organizations and individuals as well. He further stated that this was a call to service for individuals and organizations to think safety first.
The Vice-Chancellor of Obafemi Awolowo University, Prof. E. O. Ogunbodede, who was also in attendance, added that OAK PARK is set to develop a center of excellence in ICT as a training hub in software engineering in Africa aimed at promoting the launch pad for start-up companies across Africa.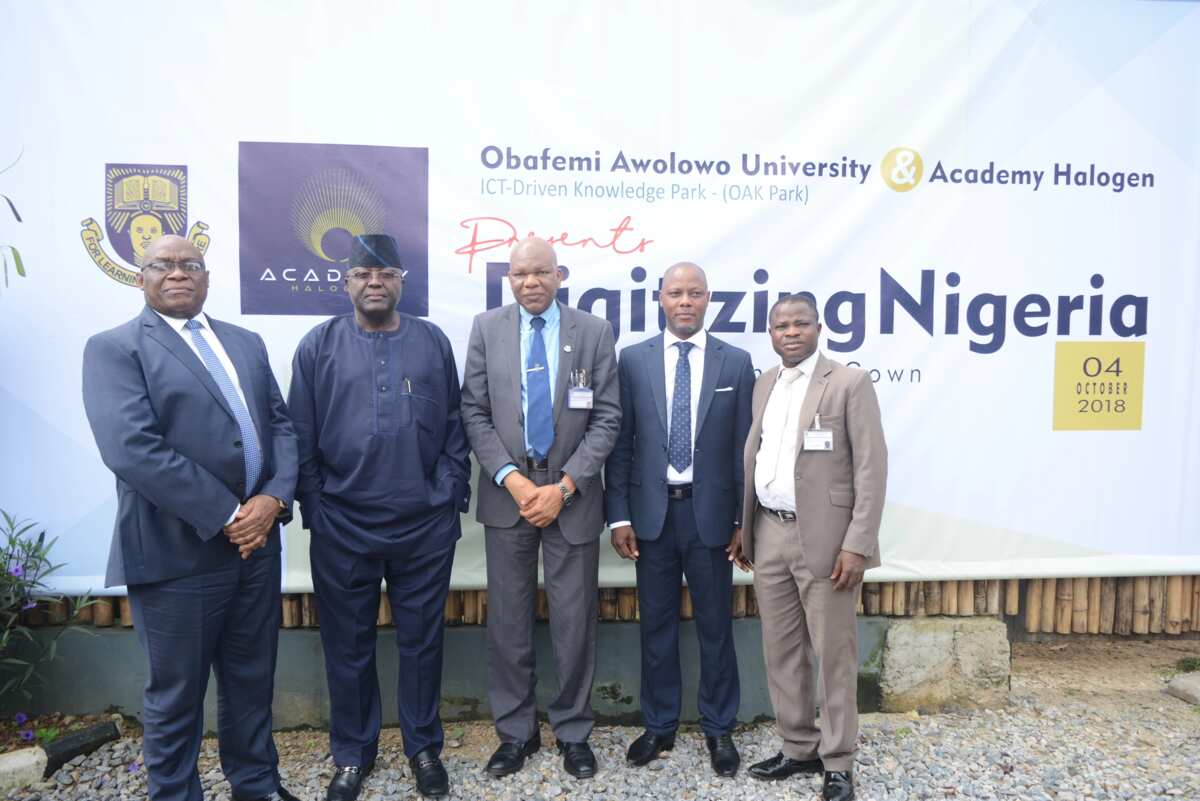 Other guest speakers at the event were Prof. G. A Aderounmu, Co-centre Leader - (ACE OAU), Dayo Abegunde, Director - ArmourX Halogen, Professor Ndubuisi Ekekwe - Chair FASMICRO Group, USA and Dr. Yemi Ogunbiyi, Pro-chancellor & chairman, council.
[Sponsored]
Source: Legit.ng