Legends die hard because even when their bodies depart from the face of earth, the memories and truths they stood for linger in the minds of many for many more years to come.
Moses Adejumo Olaiya popularly known as Lamidi Sanni or better still Baba Sala is dead. The actor who hails from Ijesha, Osun state, was born on May 18, 1935, and he died on Sunday, October 7, 2018 at age 81.
The death of Baba Sala who can be referred to as the father and the king of Nigerian Yoruba comedy and movies in general is one that will not be forgotten in a hurry because of the timely impact he had on the Nigerian entertainment industry. His intervention into the comedic scene changed how Nigerians came to view the media, entertainment and the art of laughter.
More so, his resilience in the face of the several obstacles that stood in his path is indeed worth celebrating. So that the memory of him becomes more solid in the minds of many Nigerians who love him genuinely for his past and present relevance in the entertainment, Legit.ng has compiled several facts which Baba Sala should be remembered by.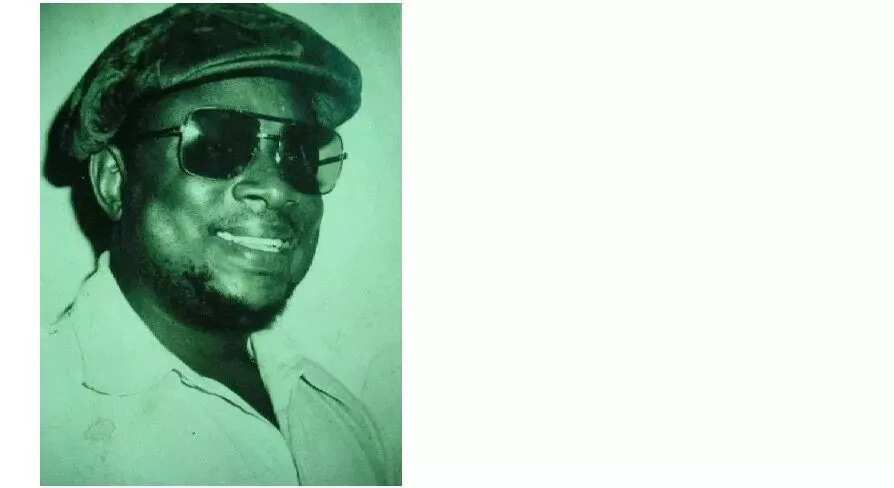 1. The beginning of the beginning
Way before venturing into comedy and the fame that came with it, Baba Sala was first a civil servant working as a sanitary inspector. He also worked as a teacher during the evenings after he was done with his sanitary inspection (Wole Wole) work. Not only that, he also engaged in a daily thrift contribution job popularly called Ajo by Yorubas.
2. The beginning
Baba Sala really started out his career in entertainment as a highlife musician. In 1964, he led a group known as the Federal Rhythm Dandies. It was through this grough that the comedian launched himself into stardom. The band was known for its quality juju music which was always played at different social events.
The interesting part of it all is that right from this start, Baba Sala was already mixing with men who were bound to shoot for the stars. Among his band's men was Sunday Adegeye popularly known as King Sunny Ade who, at the time, was his lead guitarist. As can be guessed, Sunny Ade left to become a well established music giant and the king of juju music in Nigeria.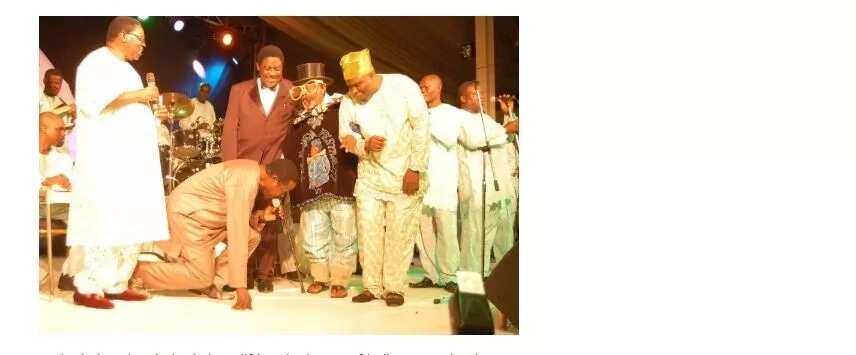 READ ALSO: Baba Sala Inducted Into Hall Of Fame
3. The fame
Based on what Baba Sala said during his lifetime, he started acting in 1960 in Lagos. But he only started engaging in his acts full time in the year 1969. This happened after he disbanded his Moses Olaiya Concert Party and formed the Moses Olaiya International Alawada Theatre Limited, by which he was able to extensively travel round Nigerian towns and cities.
Baba Sala's theater movement which was largely influenced by the ancient Alarinjo movement of Yorbuba land took him far and wide. He was a very instrumental to the upliftment of the image of indigenous Nigerian cinema in and outside the African continent. For instance, he created movies that were put on display in countries like Benin Republic, Burkina Faso, Germany, Belgium and the United States. He also went on foreign tours such as the one to Britain in 1981.
According to the comic genius, he had no idea that comedy would bring him so much fame and fortune. He once had this to say:
"I never knew comedy would become something that would take me that far. In those days people came to watch us at the National Theatre armed with analgesic tablets in readiness for a laughing session which could result in headache. People would laugh until their heads get ached and tired. I have always wanted people to laugh and if I am on stage and people are not laughing, I will not be happy at all.
I will make sure I do something that will make them laugh. In fact, in those days when we acted at the National Theatre with Ogunde on the other side of the theatre with his films, they preferred to come to Baba Sala side of the theatre. To come and watch our comedy."
4. The name
Moses Olaiya once highlighted how he came about his name. He traced how he came about the name, 'Baba Sala,' which he said was chosen because he started out in a dominant Muslim community. Hence he chose the names Lamidi Sanni Oropo, Baba Sala even though he was a Christian.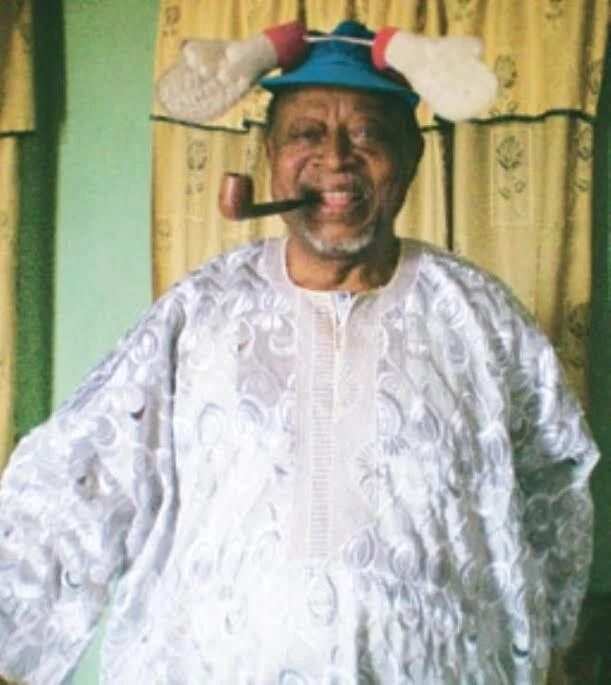 PAY ATTENTION: More Nigerian News on Legit.ng News App
5. The influence of the media on Baba Sala's career
Baba Sala's career actually received a boon due to the advent of the first television station in Nigeria called the Western Nigeria Television (WNTV). This TV channel had a huge impact on the career of this maestro of hilarious comedy. He was given one-year contract of drama sketches at the station based on the directive of the then premier of the western region, Chief Obafemi Awolowo, who had earlier witnessed the life transforming performances of Baba Sala.
At that time, at 7pm every Wednesday night on NTA Ibadan, many people in Ibadan and all its surrounding towns and villages in the South West usually hurried home to view his Alawada Comedy Show. It is on record that he wrote most of the plays he aired and also acted as the lead role in nearly all of them. Given the stock props he used - a protruding belly, outrageously big bow tie, baggy trousers, pipe tobacco, big wristwatch, among many other embellishments and funny costumes - he was always identifiable.
6. The legendary friends
Baba Sala was a friend to several other legends who can be regarded as the ones who initiated the Nigerian film industry. People like Hubert Ogunde, Adeyemi Afolayan (Ade Love), Duro Ladipo (the producer of Sango and Oruka Ife) and Ishola Ogunshola (Isho Pepe) and Lere Paimo were all friends of Moses Olaiya.
Baba Sala was also a friend of late Oyin Adejobi, the creator of "Ile Iwosan", a Yoruba home movies series aired on the then Television Station Of Oyo State (TSOS) later changed to Broadcasting Corporation Of Oyo State.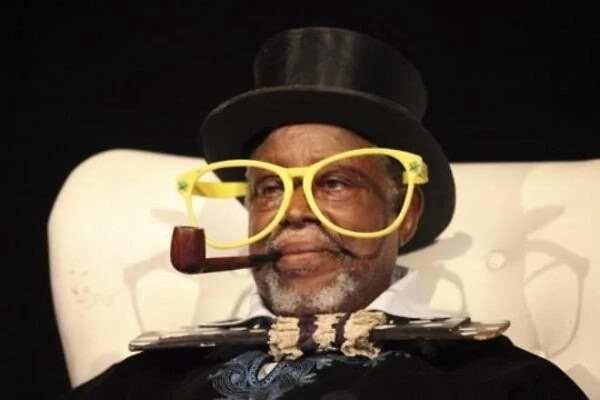 7. The setback
There was a tragic time in Baba Sala's career which nearly destroy all his good fortune and hard work. That was the time when the film, Orun Mooru, which contributed richly to his fame, was pirated. The piration of this film cost him huge financial and property loss.
With regards to this very sad event, Baba Sala told The Nation this: "The film, Orun Mooru, was kind of stolen from me for dubbing by one man. He pirated it and made it into a home video. It affected me seriously because we borrowed money to do the film. The practice then was to borrow money from banks to do our films. The films were often done abroad, unlike today where they use video. The money we used to borrow then was so huge that it required heavy collateral. That was why my career almost took a dip. But that was how God wanted it. I now see it as a case of a woman killing a snake discovered by a man. It is neither here nor there. What really matter is that the snake is taken care of."
The movie Orun Mooru produced in 1982 was a big budget movie recorded on Celluloid which was later pirated into VHS home video then. The piracy of this film brought a lot of loss to Baba Sala.
8. The films he produced
Despite the huge setback he faced, Baba Sala went on to become popular for the other movies he also produced: Are Agbaye (1984), Mosebolatan (1986), Agba Man (1990), Obe Gbona (1990), Return Match (1992), Diamond (1995), Ana Gomina (1998) among others.
Mosebolatan, for one, was a film produced after the pirated 'Orun Mooru' perhaps in a bid to redeem the damage made.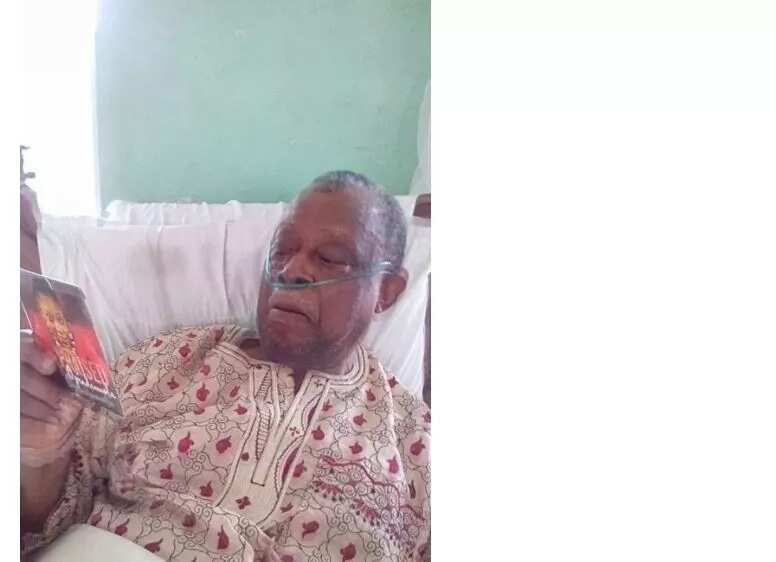 PAY ATTENTION: Daily relationship gist and gossips on Africa Love Aid
9. The financial difficulties
That Baba Sala faced serious financial challenges up till the time he died is no news. To help salvage the situation, Dele Adejumo, Moses Olaiya's son, once confronted the government of Nigeria and urged them to support his father as he deserved it for his active role in the Nigerian film industry and even beyond. These were his words:
"I see him as somebody that should be celebrated for so many reasons. It was Baba Sala that blazed the trail of comedy in Nigeria; and I am just being modest by limiting it to Nigeria in actual fact if we really want to go down memory lane, we can say he blazed the trail of comedy in Africa because Ibadan has that opportunity to be the city where we have the first Television station in Africa. And Baba Sala rode on the crest of Nigerian Television to achieve fame and fortune. Honestly speaking, if you look at that, I mean what he has achieved with the present set of comedians, I'm not talking about stand up comedians, I'm talking about Baba Suwe, Latin, Baba Mero and the likes, they actually use him as their role model, so he deserves to be honoured, he deserves to be celebrated while he is still alive."
Furthermore, on December 4, 2017, a book titled The Triumph of Destiny, co-authored by Babatunde Akinola, Collins Oyedokun and Kunle Ajani was published in order to both document the successes of the legend and also to raise funds.
10. Modern relevance
More than being regarded as the father of Nigerian comedy, Baba Sala remains the godfather of modern comedians. His relevance in the Nigerian entertainment scene can never be overemphasized.
Even years after he dominated the theatre landscape with his peculiar comic acts, Baba Sala's name still comes to mind when comedy is being discussed. His comedic performances got him the national honour of Member of the Order of the Niger (MON) in 1978 during the then General Olusegun Obasanjo's regime.
He also bagged the first award for his film Mosebolatan, at the Performing Art Awards Night organized by the Nigerian Television Authority and the Concord Press of Nigeria in 1986.
Baba Sala, before his death, went through a lot of health challenges. He once went through a stroke which he survived and at another time, there were reports that he went into coma which he also came out of. Also, during the course of last year, it was said that the comedian was admitted and later discharged for old age related ailment at University College Hospital (UCH), Ibadan, Oyo State.
Although he has finally succumbed to the throes of death, Baba Sala still lives in the hearts of many as a legend whose light burned twice as bright and twice as long.
Emanuella and Mark Angel Interview for Star Chat: How we became superstars | Legit.ng TV