Natural hair types and care: type 4 hair
As you probably know, there are several natural hair types, and each of them has its own special demands in terms of hair care. If you are struggling to figure out which type of hair you have, or you have no idea how to care for your specific type, we have prepared some tips for you that will make your life easier and your hair healthier!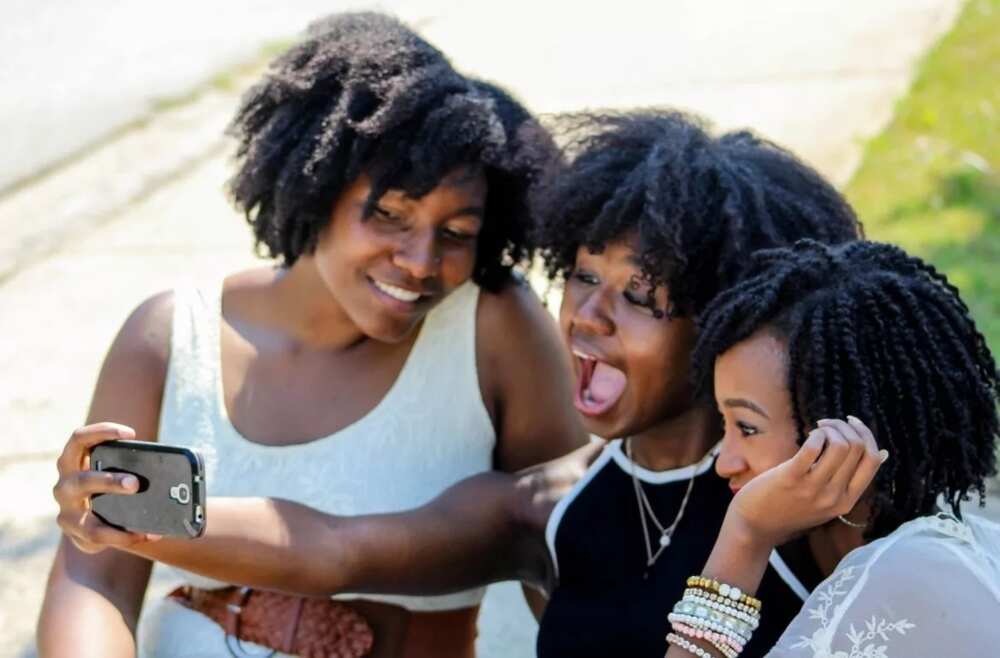 Photo: urbanbella.net
Types of natural hair
Overall, hair types are divided into four categories: straight, wavy, curly and kinky/coily. Each category has its own sub-types. When talking about natural hair, most of the time we mean kinky/coily hair (type 4), which is why we are going to focus specifically of the different natural hair types from this category.
Kinky hair includes the natural hair types 4a, 4b, 4c. While they might look similar to an untrained eye, they are quite different in appearance and hair care. Let's talk about that in more detail, starting with the 4a hair.
4a hair type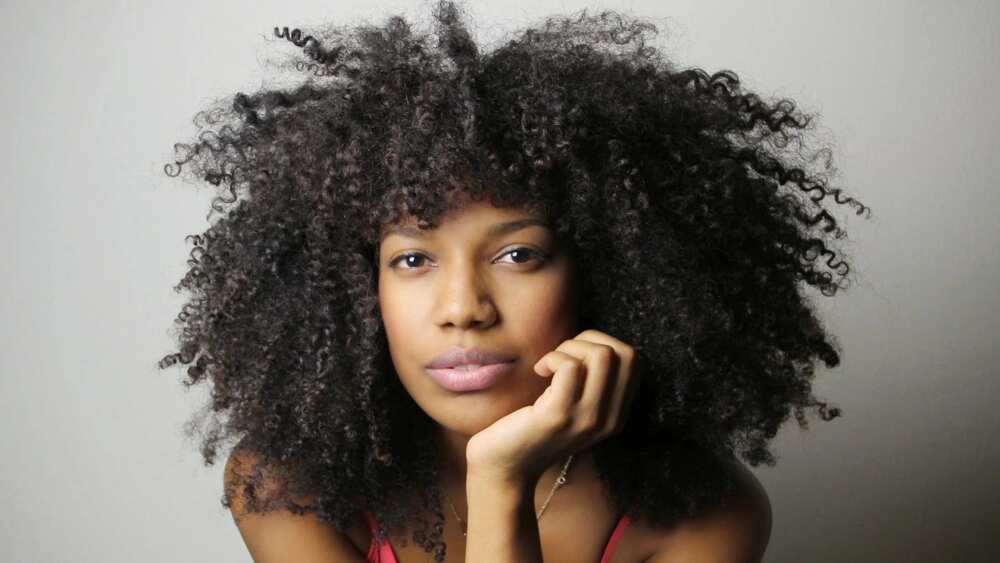 Photo: naturalhairqueen.net
4a hair is easily identified by its s-shaped curls, which closely resemble tight curls from the third category of hair types. The curl pattern of this hair is naturally defined, and the hair itself is usually soft and eve silky, if properly taken care of.
If you have this hair type, here are some tips about caring for it:
Use sulphate free shampoos and conditioners, as well as rich creamy butters or other products to keep the hair moisturised.
In order to detangle the hair, use a nourishing hair conditioner.
This hair type is perfect for wash-and-go styles, thanks to its defined curls.
4b hair type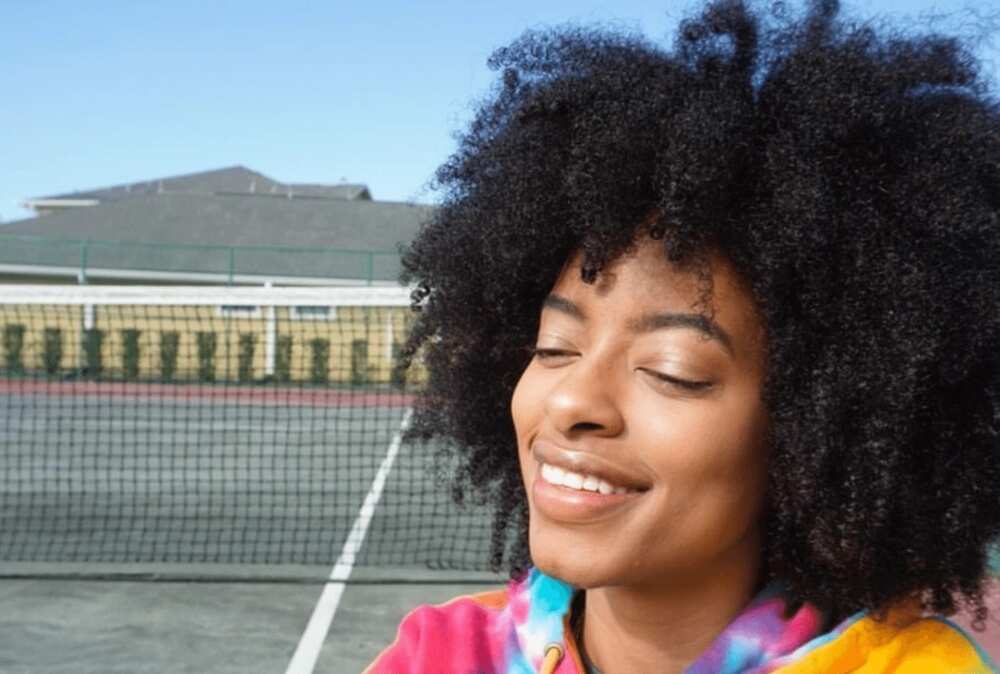 Photo: mynaturalhairextensions.com
READ ALSO: How to make natural hair soft naturally at home
4b natural hair is characterised by its 'z' shape. The hair curves and bends at sharp angles, and there is no defined curl pattern, as was the case with 4a hair. It can experience shrinkage of up to 70%, making it look like the hair is much shorter than it really is (unless you stretch it).
Due to its irregular shape, this hair type can be especially dry, wiry and prone to breakage if not properly cared for. Here are some tips that might help you avoid that:
Use regular deep conditioning along with gentle cleansing methods to provide the necessary moisture to your hair and keep it clean.
One of the best hair care routines for this type of hair is the LOC (Liquid-Oil-Cream) method. Use a water-based product for hydration, seal in the moisture with an oil and finish up with a cream that can prevent the loss of moisture.
In order to avoid damaging this hair type, it is best to use low-manipulation and protective hairstyles. You can try out twist outs, ponytail puffs, braids, twists, buns, etc.
4c hair type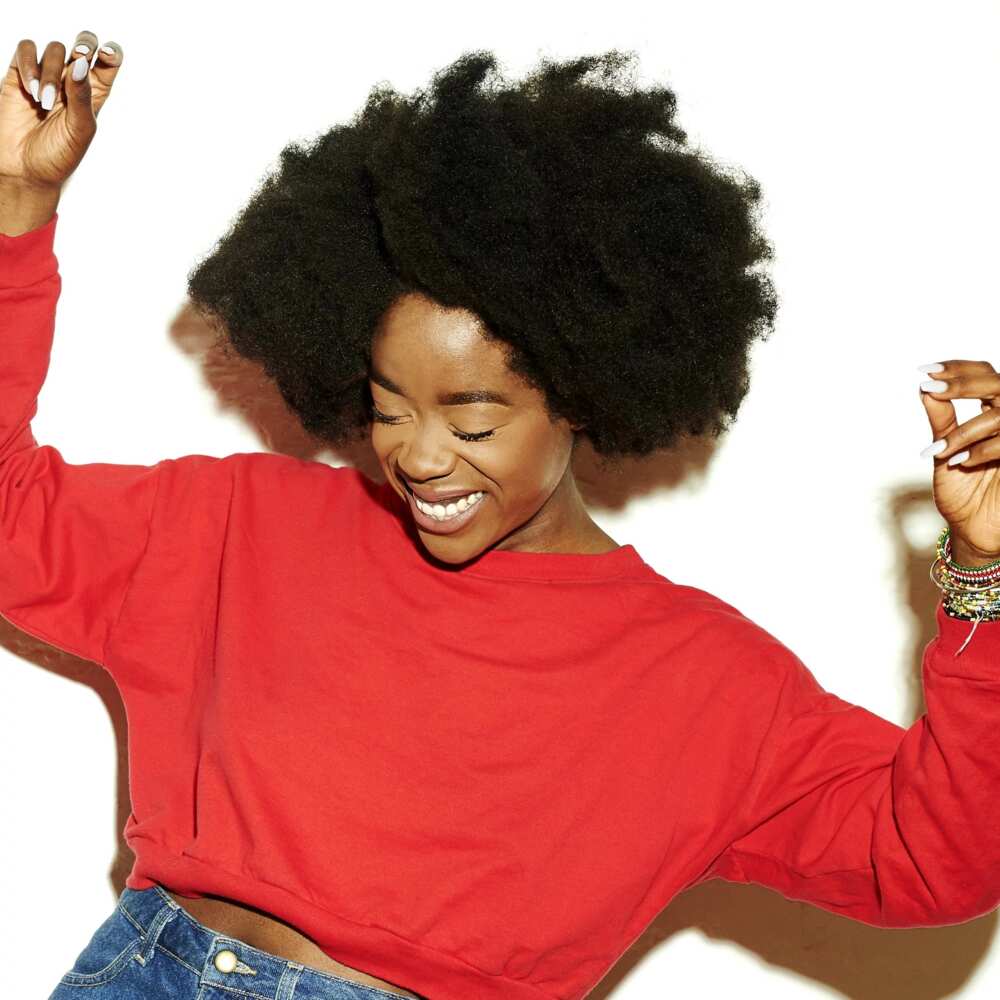 Photo: campuslately.com
4c natural hair looks very similar to the 4b hair, as it also has no defined curl pattern, only it is even more tightly coiled than that. 4c hair can experience intense shrinkage of over 70%, meaning that your 30 cm-long hair will look as if it is shorter than 10 cm, unless you stretch it out.
This hair type is the most fragile of all of the aforementioned types. This means that it needs more care in order to be healthy. Use these tips to keep it nice and moisturised:
4c hair does not require daily manipulations (brushing/combing), as it can only damage the hair. So chuck your hairbrush far away and remember about it only once in a full moon :)
If you want to grow out your hair, protective hairstyles are your best friends, as such things as buns, braids and twists can save your fragile hair from breaking.
Use hair products that have a lot of slip and do not miss the weekly deep conditioning if you want your hair to stay healthy and moisturised.
General tips for natural hair care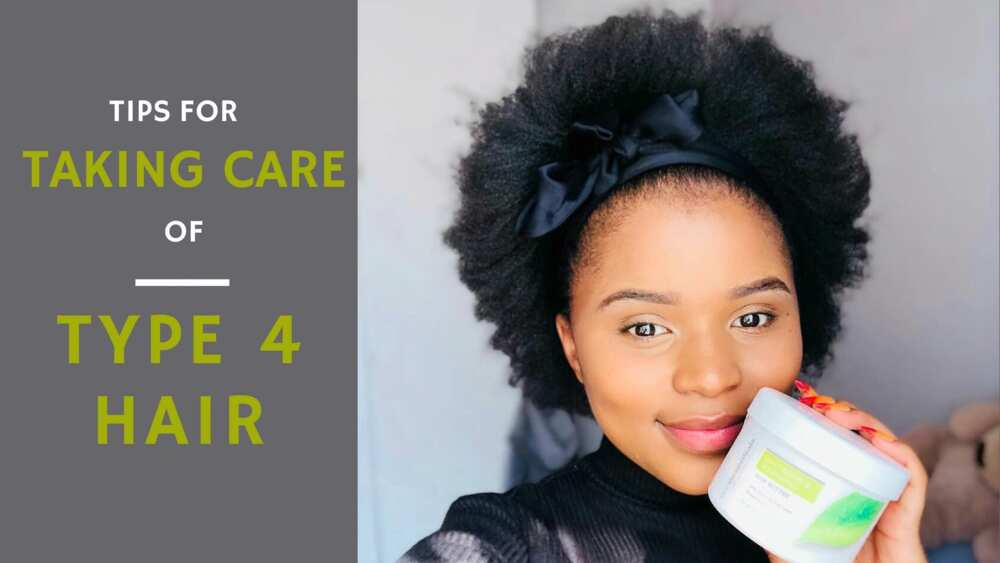 Photo: ecoessentials.co.za
READ ALSO: DIY protein treatment for natural hair growth
If you are still struggling to figure out exactly which type of natural hair you have, or your hair is a combination of several types, here are some general tips that fit all three of the aforementioned hair types. Consider the following information if you want your hair to be the healthiest it has ever been:
We have said it multiple times, but it bears saying again: moisture is essential for keeping natural hair healthy. You should cleanse your hair at least once a week and moisturise it with water-based products or even just regular water daily.
Stay away from shampoos that strip away the natural oils from the hair. This means that there should be no sulphate in your hair products, and they need to be pH-balanced.
You should also avoid products that contain mineral oils and petrolatum. While they might give your hair the appearance of being moisturised and healthy, they actually do absolutely nothing to keep the moisture locked in. In addition to that, they have a tendency of building up on the hair, which can only make it dryer.
While water is the most important tool in providing water, it cannot stay in the hair by itself; it needs to be sealed in. For that purpose, you can use creams and shea butter to keep the moisture locked in.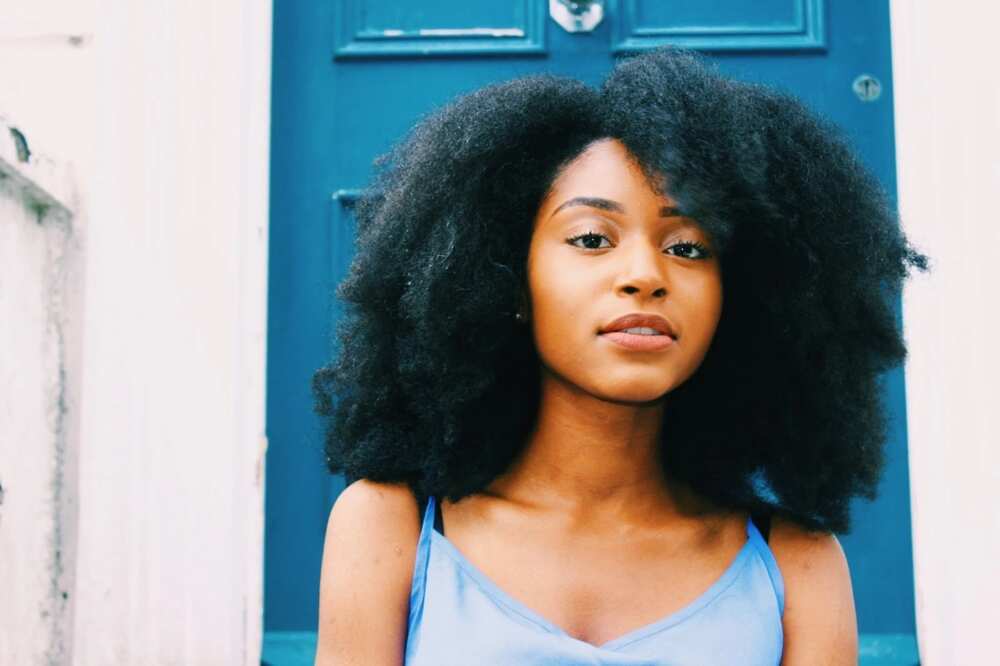 Photo: curlynikki.com
READ ALSO: How to grow hair faster: home remedies you should know
As type 4 hair requires the use of many different products to make it more manageable, you should not forget about the clarifying shampoo that can help remove all the residual product that has been building up in your hair.
One of the things that makes kinky/coily hair look great is detangling, but it might do more harm than good if you do it wrong. Use some conditioner or oil and detangle your hair with your fingers and a detangling brush/wide-tooth comb. This can prevent the hair from breaking that would be inevitable if you detangle the hair dry or with a regular comb.
You might be surprised, but the material of your pillowcase is also important for the health of your hair. If you are not using a silk/satin scarf to protect your hair during the night, you need to have satin pillowcases, as their smoothness can prevent your hair from frizzing.
Now, despite what most people think about type 4 hair, it does not have to be rough and utterly unmanageable. As long as you are willing to put in the work, you will be rewarded by gorgeous healthy hair that can make everyone around you jealous. So use the tips we have given you today and show your hair the love it deserves.
READ ALSO: Protective hairstyles for short natural hair
Source: Legit.ng