Skales' biography: interesting facts you should know
How much do you know about the songwriter and famous rapper, Skales? What is the full Skales biography? How many awards has he got? Is there anything in his life that makes him a 'bad guy'? We have gathered some interesting details about the star and will share some information about the famous musician in the post.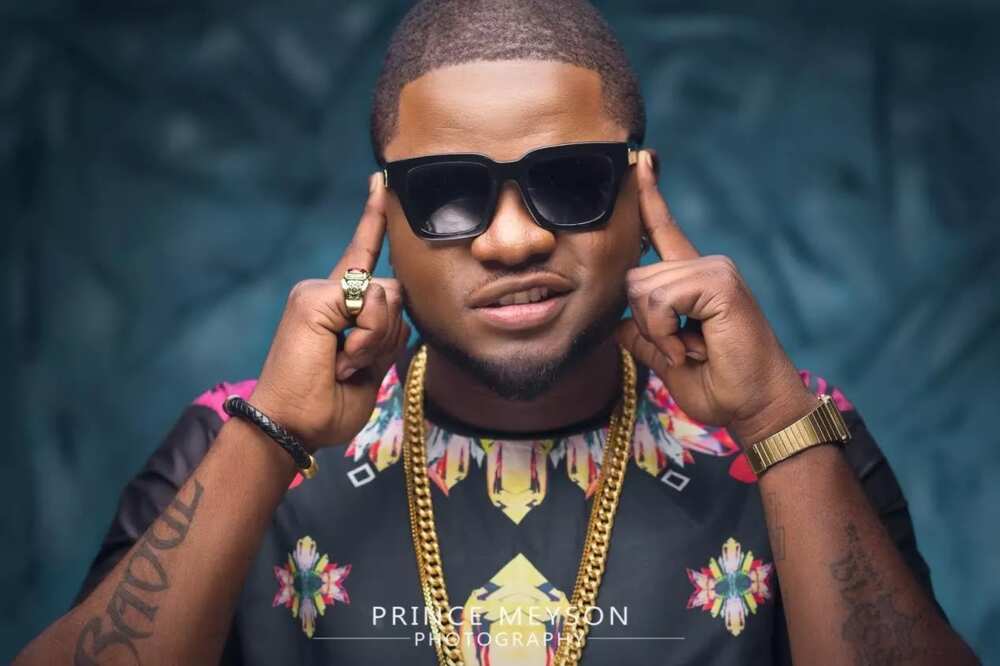 Photo: afrotonez.com
Skales – Nigerian musician
Who hasn't heard of Skales yet? We think that many Nigerians are already in love with his music. This hardworking man has a list of more than 200 songs. He has worked in collaboration with many celebrities, including Banky W and eLDee.
If you still cannot remember who Skales is, here are some hints for the hits you might have sung in your mind:
My Baby
Denge Pose
Shake Body
Keresimesi
Mukulu
All right, now you know who we are talking about. Let us get into the details of Skales full biography. We are sure that you will learn many incredible facts from his adventurous life.
READ ALSO: Top 10 best rappers of Nigeria
Biography of Skales
The real name of Skales is Raoul John Njeng-Njeng. He celebrates his birthday on April 1st. This year he turned 27 years old, he was born in 1991.
Skales is from Edo State, but his family lives in Kaduna, he is the only child in his family. His mother raised him as a single parent.
The boy's talents were exposed at a young age. He was approximately 9 years old when he began composing songs in Kaduna. Those were his first rap attempts, but they gave him an interesting start.
Skales attended University of Jos, he didn't graduate because he switched to Lead City University and graduated from there with a degree in Office Management & Technology.
Music career
At the age of 16-17 years old, Skales met Jeremiah Gyang and Jesse Jagz and began working with them. Maybe this cooperation pushed him forward. 10 years ago he took a part in Zain TRU Search competitions and was chosen as the winner of North-Central region. The victory was an excellent start for Skale's music career.
READ ALSO: Who is the best rapper in the world? - Top 10
The first single released by Skales titled Must Shine was greatly received by Nigerians. It became a hit in Abuja, Lagos, and Jos, and this success resulted in the first contract signed with Empire Mates Entertainment 9 years ago. The singer left this company after 4 years (his contract lasted for four years), so he started his own label called OHK Music in 2014 followed by the release of 'Man of the Year' song a year after.
The musician's career and life have its ups and downs. For example, there was information about a car accident with Skales, one person was reported dead in the accident back in 2011.
Also, according to Skales' Twitter, his former style of music (rap) never paid his bills. He has a new sound that makes him happy.
Skales professional achievements & awards
You can notice how interesting Skales biography is. This rapper has a long creative kourney in music with over 200 songs and many interesting collaborations with Jeremiah Gyang, Knighthouse, Wizkid, JD Xclusive, and other famous artistes.
Skales performed on many stages across the world, including the USA, Canada, the United Kingdom, and Nigeria.
READ ALSO: Who is the best rapper in Nigeria?
Artist's albums
Empire Mates State of Mind (date of release – 2012, E.M.E.'s collaboration album with different artists, including Skales)
Man of the Year (date of release – 2015, studio album by Skales)
The Never Say Never Guy (date of release – 2017, studio album by Skales)
Mr Love (date of release – 2018, studio album)
Awards
The Headies organisers have nominated Skales several times for their awards. He won the Best Vocal Performance among men for the song 'Emergency' (it was a collaboration of Runtown Feat. Patoranking & Skales) and got nominations for the Hip Hop World Revelation of the Year (2015) and Best Collabo of the year in 2018.
P.S. By the way, SKALES is not just a stage name. It is the abbreviation, where 'S' stands for Seek, 'K' - Knowledge, 'A' - Acquire, 'L' - Large, 'E' - Entrepreneurial and 'S' for Skills. In other words, John Nijeng-Nijeng loves being called Skales or Seek Knowledge Acquire Large Entrepreneurial Skills. Isn't it fun to pronounce?
We hope you have managed to find something inspiring from the biography of Skales. This Nigerian musician is very promising, and we are sure we will hear more from him in the future. For now, get your time to explore the 2018's album by the star, "Mr Love" is worth your attention and time.
READ ALSO: Top 10 richest rappers in Africa in 2018
Source: Legit.ng