This time we want to tell you how to make whipped cream. The recipe is easy and available for everyone. This product is a great dessert and easy to make, so you should definitely try this method of preparation. So enjoy it!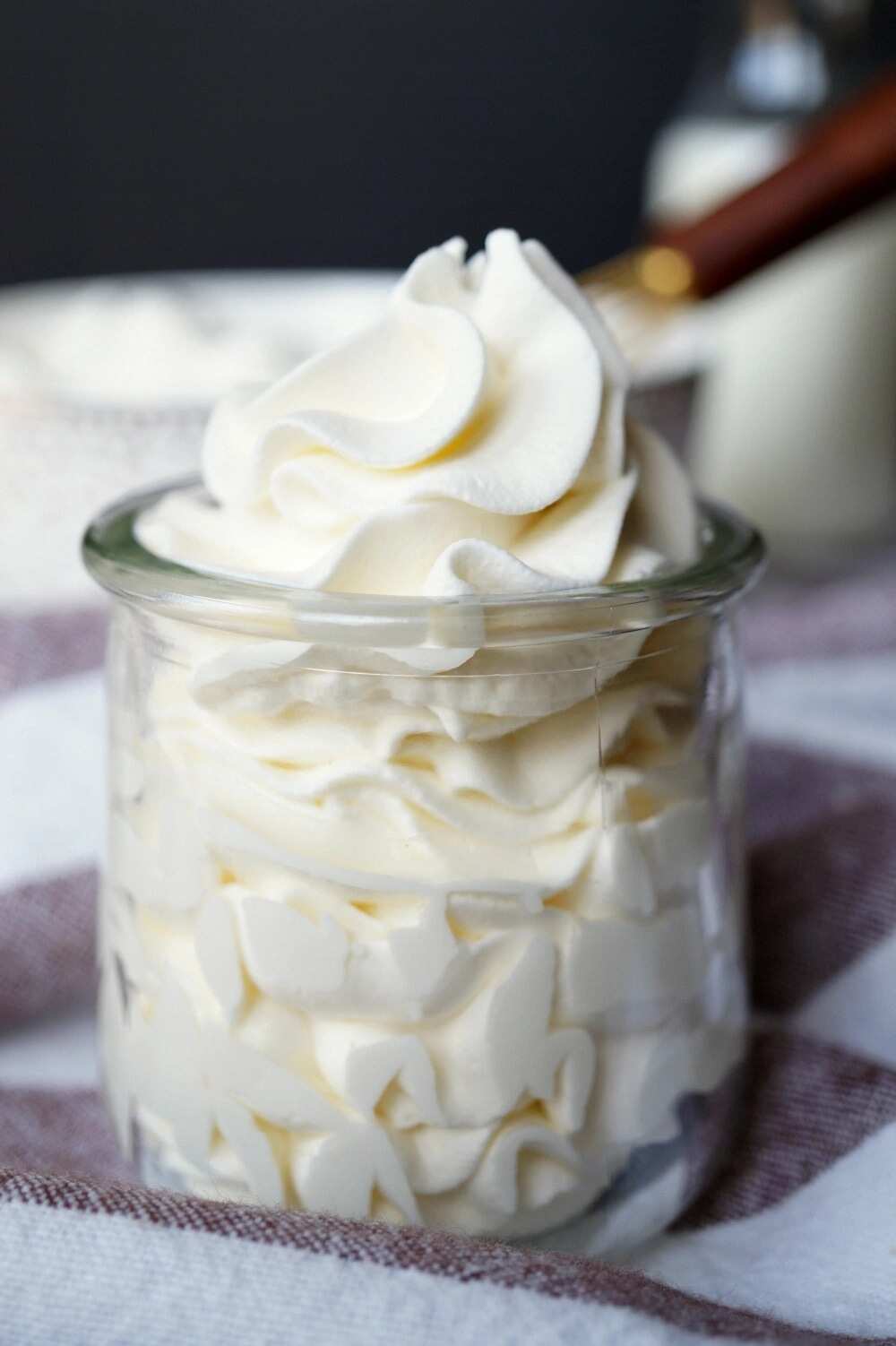 Photo: thebakingfairy.net
How to make whipped cream at home
Whipped cream is almost the most desirable delicacy of adults and children. Current food industry sells it closed in metal cans with obviously chemical smell. Because of that, housewives have a well-grounded desire to prepare whipped cream at home, so here we have an easy recipe.
The cream can be very different, and it differs not only in the content of fat but also in composition and consistency. If you carefully study the store assortment, you will find that this product can be of both vegetable and animal origin. This indicator does not affect the process of whipping cream, but the type of consistency is very important for whipping.
The fact is that different fat content of the milk affects the structure of cream. Because of that, you need to use the cream with the rate of fat content that ranges from 30 to 40 percent. The easiest way to whip the cream successfully is to purchase a product that was created for this purpose. Its fat content is equal to the ideal 33 percent, but sometimes it is not easy to find such product in ordinary shops.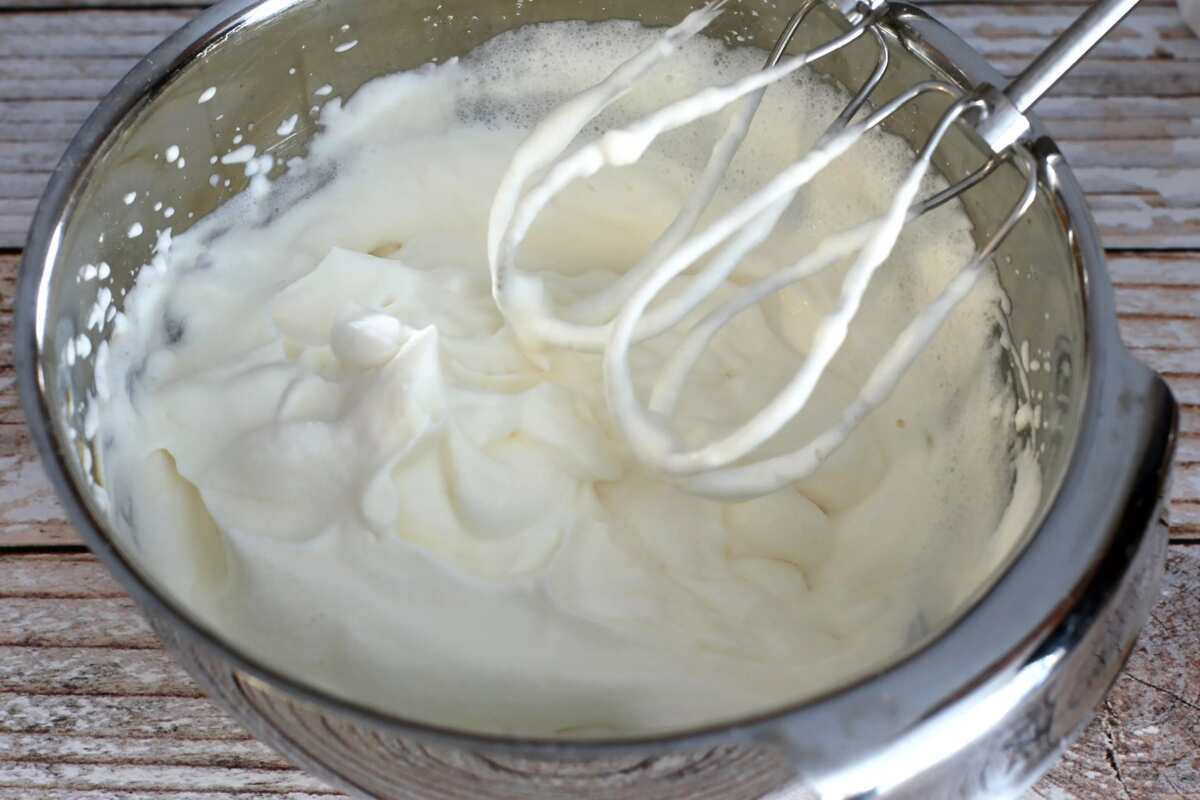 Photo: thespruceeats.com
READ ALSO: How to make banana smoothie at home
Before you decide to make whipped cream at home, thoroughly cool it in the refrigerator. Cooking utensils must also be cooled. For whipping, you need a double or single, manual or electric whisk. The electric device will cope with the task faster than other variants.
Begin to whip at low speed, gradually bringing the speed to the maximum. As soon as the cream stops dripping from the whisk, the dessert is ready. Do not overdo with it, otherwise, you will get homemade butter. See also: How to make apple pie step by step
The important point of the best whipped cream recipe is sugar, it is the element that makes a whipped cream sweet and appetizing. Different recipes dictate a different amount of this ingredient, but the rules for its introduction into the milk mass are the same. So, during the preparation of the cream, the sugar (or, better, sugar powder) should be added in small doses, without interrupting the whole process.
By using the sugar powder, you will quickly achieve the delicate and smooth structure, refined taste and neat appearance of the dessert.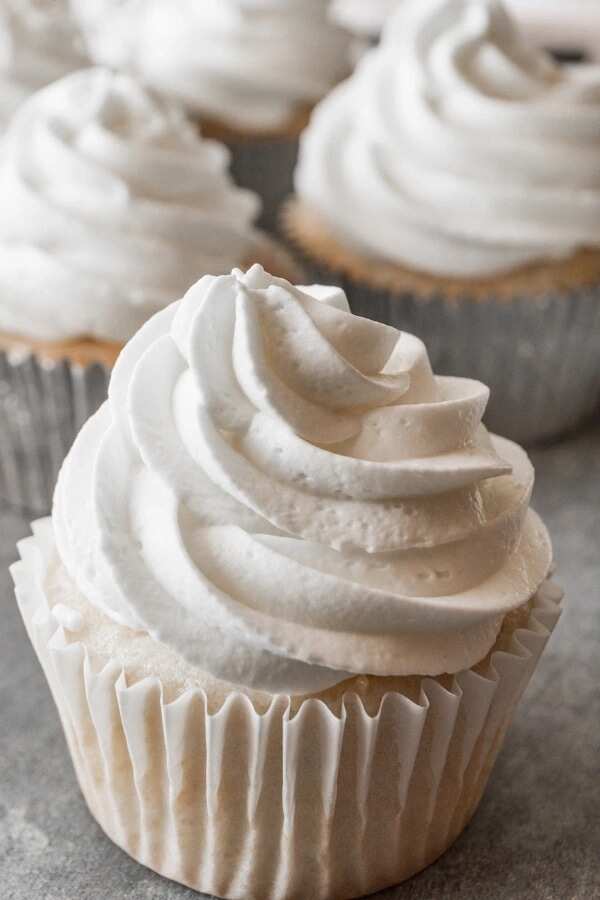 Photo: atablefullofjoy.com
Food dyes can add color to your whipped cream, an appetizing aroma is achieved with the help of special cooking essences and vanilla. The amount of powdered sugar is calculated depending on the purpose of your cooking process, there can be such examples of whipped cream use: baking decorating, soaking the cake, or creating a stand-alone dessert, and so on. See also: How to make puff puff with milk
There is an alternative option, you can use regular milk for making whipped cream. However, in this case, you will have to use thickeners and spend a little more time on cooking, but the result is completely worth it.
Experienced chefs argue that the most delicate cream with an amazing texture is prepared only by hand, using a whisk. Try our whipped cream recipe and enjoy the desert.
READ ALSO: 10 different types of cakes to bake at home