Tope Alabi's daughters: interesting facts to know
Do you want to know something interesting about Tope Alabi`s daughters? Do they look like their mom? Did the daughters follow the footsteps of their famous mother? We will answer all these questions and tell you in detail about the daughters of the famous Nigerian singer.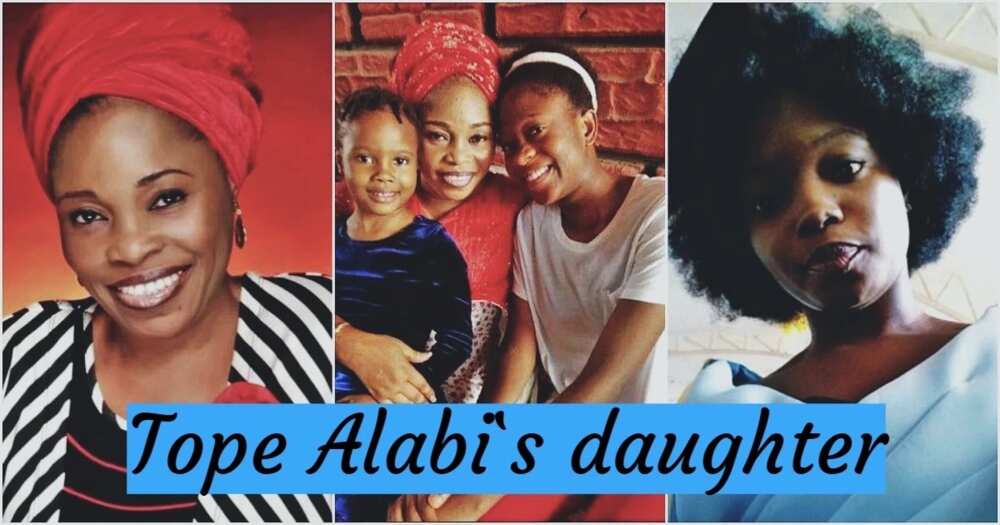 Tope Alabi is a famous Nigerian gospel singer. She is a titan in the music industry, being a composer and actress at the same time. This talented woman is also known as Ore ti o common and as Agbo.
Tope Alabi and daughters
Ayomiku Alabi is the first of Tope Alabi`s daughter. She is 18 years old, and now the girl is a first-year music student at Bowen University, Iwo, Osun State. She has a younger sister, 15 years old Deborah, who is currently in secondary school.
READ ALSO: Tope Alabi's biography and achievements
Of course, the popular mother influenced her older daughter in the music streams and different music areas. Special influence had mother`s incredible talent, love to work, success and fan`s appreciation. Tope and her husband support their children in everything.
Tope Alabi explained how she feels about her daughter choosing music instead of another profession.
Are any of your children following your footsteps in music? Yes. My first daughter, Ayomiku, is currently studying music at the university. She often tells me a lot of things about the rudiments and intricacies of music. I actually wanted her to study medicine but she chose music. She writes good lyrics and I respect her for that.
READ ALSO: Davido daughters: the full story
Ayomiku loves her mother very much. They are the best friends! Ayomiku once said the best advice she got from her mother is that humility will take one to places one does not imagine so it can take one to the end of the world.
This is what Ayomiku revealed once about being a daughter of such a popular mother:
How do you feel that your mother is famous? My mother's popularity is because of the kind of songs she sings. They touch everybody one way or the other. In fact, there is nowhere I go to without people who know my mother pointing at me as Tope Alabi's daughter. I know that it is because of her good works and personality. I feel happy always that she is my mother. I am proud of her. I am proud of my parents.
Songs of Tope Alabi are touched to the depths of the soul. She raised her daughters well and inspired her older one to make music too, although she wanted Ayomiku to study medicine and surgery.
READ ALSO: Femi Otedola's children
Source: Legit.ng