Ifeoma Okeke, a Nollywood actress, who has graced the scene for a long while, opens up her heart and mind in a recent interview she had with Vanguard. The plus sized beauty shared intimate details about her unsavoury experience with men and how she will never fall in love again.
According to the actress, she gave love too many chances but it did not pay off in the long run. She admitted she regretted ever giving her all in several of the relationships she was involved in.
Not only that, the lady who is in her early thirties touched on the several boyfriends she had courted and how most of them ended up cheating on her and even battered her. The last relationship which lasted for three years ago was, for her, the last straw that broke the camel's back. She narrated what transpired during the course of the affair.
"I was battered many times in that relationship. There was no reason for the battery. It's like when you ask your boyfriend, I hear that you are at 6th Avenue, he would beat you for listening to gossip. He's not defending himself that he's not at 6th Avenue.
He's beating me for listening to gossip. And a stupid me that is in love would apologize to him for listening to gossip. One of the reasons women don't walk away from domestic violence is the fear of starting all over again."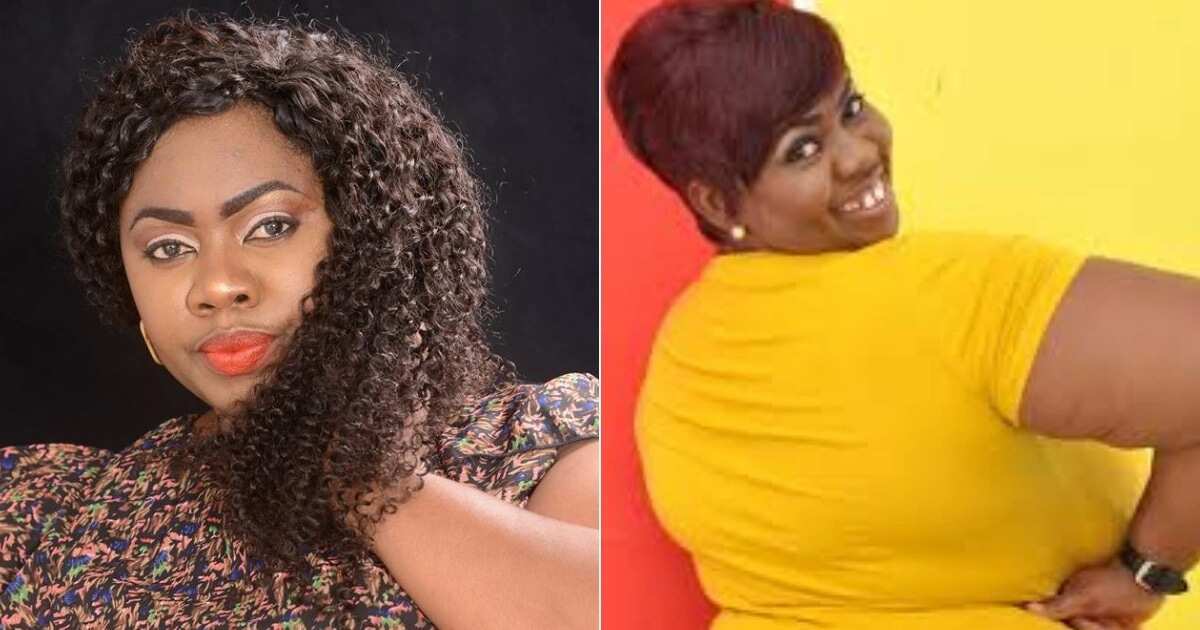 READ ALSO: Love vibes! Toke Makinwa flirting with Don Jazzy publicly
After suffering this battery and dejection, Ifeoma finally had the courage to leave the relationship in 2008. Since then, she has not dated anybody or engaged in any sort of intimacy. Rather, she began a project called Purple Campaign and she has since remained true to this work.
"My Purple Campaign was birthed out of the experience I had in that relationship. During these periods, I soaked myself into my pet project-Purple Campaign . Like I keep telling my friends, when you are busy you don't think about relationships."
As a consequence of these bitter experiences she was made to go through, Ifeoma said that she has vowed never to fall in love again and although she might want to get married, she will never nurse any affection for her future husband. According to her, the best she can do is trust him.
"I couldn't get myself to fall in love again because I gave my all in that relationship. I'm proudly a blind man's daughter and I have no regrets whatsoever. Anybody that knows me on social media, knows that my imprint is my father. Be that as it may, have I given love a second chance? Yes. Have I regretted given love a second chance? Yes. Do I want to love again? No. Will I get married? Yes. Will I love him? I will trust him, but I will not love him."
When asked how she intended to make this non-committal to her prospective spouse work since love has always been deemed as the foundation of any marriage, Ifeoma had this to say:
"Love can be built in the process. You must not love him to marry him. According to the Holy Bible, love doesn't hurt, and if love hurts then there is no love. If there is love, there will be no hurt. So, when that love comes, he will be the one loving me and not the other way round. It doesn't worth it."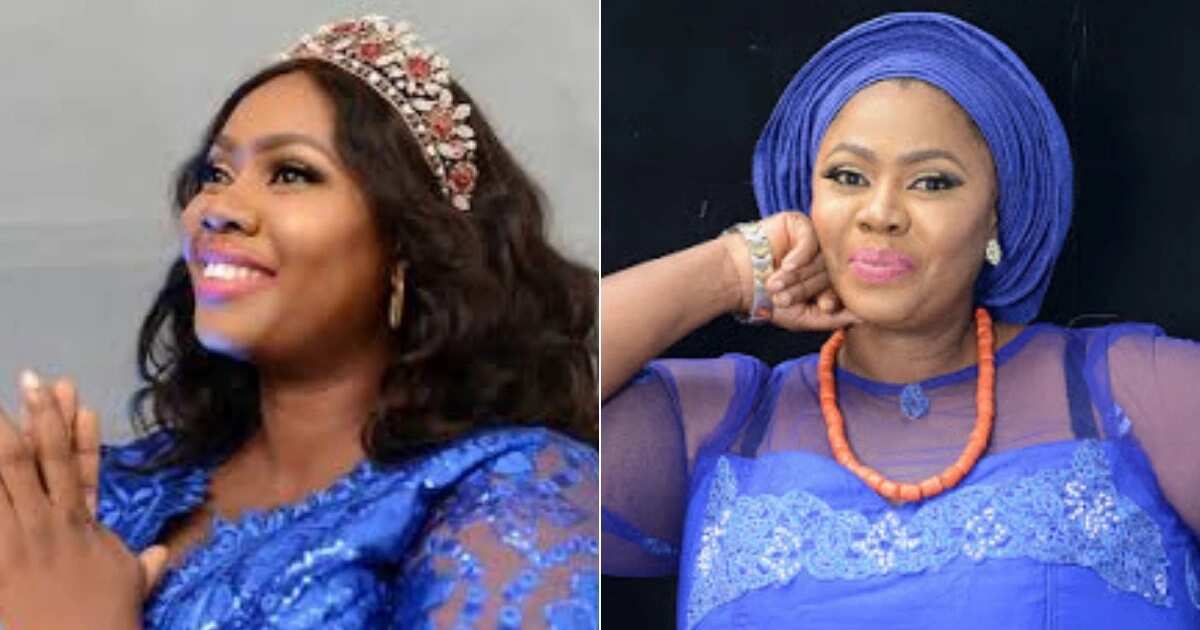 PAY ATTENTION: Get more Nigerian News on #1 Legit.ng News App
She also highlighted about her present relationships with her ex-boyfriends and if they still reach out to her. It was while answering this question that Ifeoma talked about her worst relationship.
"I don't know. I don't want to talk to him, and I don't like talking to him. He remains my ex-boyfriend. I talk with my other ex-boyfriends, including the one I left to fall in love with him. I dumped him because I caught him red handed cheating on me. In the case of the one that broke my heart, I took so many cheating, yet it didn't pay me. So, what's essence? Every of my ex is a family. We relate as a family… One of my best friends is my ex's sister.
But unfortunately, my worst ex-boyfriend is the only Igbo man I have ever dated in my life. I gave my all since people were accusing me of not dating Igbo men. I said okay, let me give my all believing it would lead to my settling down. But it boomeranged, and it's okay."
The beautiful plus sized actress who has been in the business of acting for 20 years delved into her the start of her career, its challenges and the journey so far.
"Nkem Owoh brought me into the industry in 1998. I remember that his office was located close to where we normally hold our Legion of Mary's meeting in Lawanson, Surulere. He was always encouraging me to join the industry. So, when he was shooting his movie, 'Yogo Pampam', he gave me a role. Immediately I finished starring in that film, I got a sub-lead role in another movie titled, "Moment of Sorrow," followed by another sub-lead again.
At the early stage, you know I have a tiny voice and also, I am on the big side. I don't know how they come about the casting mentality in the industry. So, my voice, my body and my face rarely portray me as a mother. It also affected my getting roles in movies as I supposed to.
I would have gone as far as I should, in the industry. But my voice and my size pulled me back. I'm not discouraged. Nobody can make me feel bad. I am one of the front-line actresses in Nollywood today."
READ ALSO: How to make a girl love you again after break up
About her passion for humanitarianism, Ifeoma spoke of how it was developed due to her dad's active involvement in philanthropic activities. Her father who became blind when she was barely a year old is a great giver and this influenced her to also tow the path. It was her love for helping people that have brought about the foundation she now operates.
"It's been awesome in the past 20 years. I went to schools and I acquired certificates. It was double celebration. While my foundation clocked 20 years, I also marked 20 years of my acting career. I started earlier about 10 years. It started through my dad. My family attends Catholic church and we were partaking in the Legion work of the church. That was where the passion to do charity work came from. I started taking care of the aged, people with Down Syndrome, the blind and also the orphans. Immediately, I joined the industry, I saw the platform and I said to myself, this is time to take this passion to another level."
PAY ATTENTION: More gist and gossips about relationship on Africa Love Aid
Despite the oppositions she has faced in the industry due to her size, Ifeoma prides herself in being one of the pioneers of Nollywood. She also is not deterred or forced into low self esteem because of the negative vibes that might have been thrown at me. About love, Ifeoma is also hopeful that she will find someone who will reciprocate her unconditional love and stay true to her till the end.
"I have never had low-esteem no matter the odds. May be, that's why I do a lot of motivational talks. Even when I didn't get those roles, I didn't feel bad. There is one thing, Clarion Chukwurah was always telling us. According to her, during their time, people were begged to act, and today, people beg to act. It could have favoured a lot of actresses at the early stage of their career. To be honest, it's favouring me now.
I will give love a chance again. And I will fall in love again when I see love. Getting love from me isn't the problem, but getting love is. That's why I said, when we get married the kids will complement our relationship. I want to adopt the old days pattern of relationships. They don't marry for love. For better or for worse, they stay in the marriage because of kids. They never broke up."
STREET GIST: Your partner plans to breakup with you in two weeks, what do you do? | Legit.ng TV
Source: Legit.ng