On Wednesday, October 3, in matchday 2 of Champions League, Barcelonat earned a second win in the group stage on Wembley by beating Tottenham.
Messi scored a brace in that game, and helped Barcelona earn a second win in the group stage in Wembley by beating Tottenham
So far, he has been directly involved in 15 goals already in his 10 games.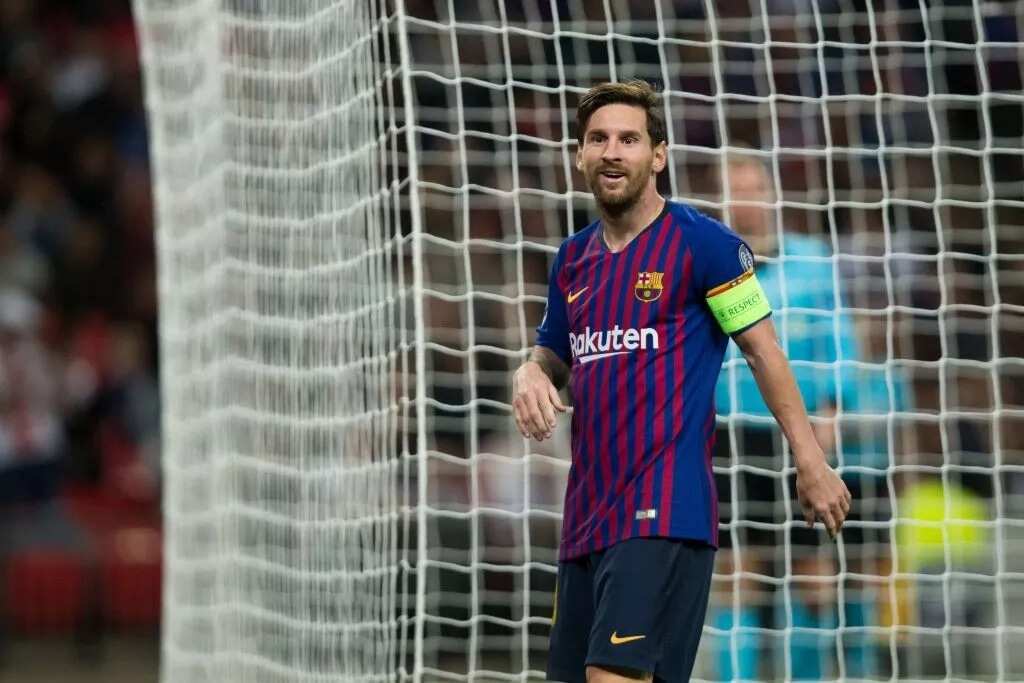 READ ALSO: 7 reasons Real Madrid won't win the 2018/19 Champions League
Lionel Messi continues to prove that his status in the football history is special. While others like Hazard, De Bruyne or Salah trying to be leaders in their team with varied success, Messi confirms his greatness during several years.
It definitely makes him the GOAT - Greatest Of All Time, and here are three main factors picked by Legit.ng which helped Messi become such a unique player.
1. Messi has love for Catalonia
For most players, being a part of their club is honor too, but first of all it is a job not always enjoyable, but for Messi it is more than just work. Playing football for him is a duty and grand responsibility because of his connection with Catalonia.
PAY ATTENTION: Become a member of the leading sports Facebook group 'Naija Football Fan Zone'
We all know that story about Barca paid for his treatment while Messi was a child, and looks like he appreciates that till now. Despite being talented, he was not offered help by the local clubs, who were not willing to pay for his medicals in Argentina, so he moved to Spain at the age of 13. That helped Messi become who he is now and lights a spark in his heart in every single game.
2. He is surrounded by great players
No matter what talent you have, you cannot achieve success if your teammates can't encourage the aspirations and won't fight with you on the pitch. Throughout his career Messi always had greatest players behind: Eto'o, Ronaldinho, Xavi, Iniesta, Suarez, Coutinho. And we can talk not only about attacking trio, but even more about midfielders and defenders. No team except Real Madrid can count on the squad like that in the last ten years.
READ ALSO: 5 players who need to leave their current clubs to win the Champions League
Certainly he would not be lost in any other strong European club, but here in Barcelona he plays on the highest level and fights for the most important awards including because of the stuff. Although the value of the manager in clubs like that can be exaggerated, environment in sports really means a lot. It's easier to become a football legend when you already have several around.
3. Messi has an incredible talent
This is not a trivial fact and not a controversial statement. From birth, he has something that others will never have. Even looking at Ronaldo you can admit it, just to compete on equal level with Messi you'll need incredible ability to work (that no one except CR7 really has).
PAY ATTENTION: Join our Legit.ng Sports News in Facebook
Talent is very important in the rare moments when you and your rival are at the limit, and one episode in a few seconds can show who is the winner. Super efforts can make super results, but only if the opponents throw up one's cards earlier. That is why some players may have big wins, and just a few of them can be a recorded in history as the best athletes of the decade.
Legit.ng previously had reported that John Terry set for managerial spell with Championship side Aston Villa.
Who will win the champions league? - on Legit.ng TV