If everyone who has lost a close family member talked about how they feel after their demise, there would be thousands of emotional stories to be read. No matter how wicked the person might be, his/her family would always love and appreciate the person for who they are.
A beautiful young lady identified as IG: virtuousi (@Osastheking) on Twitter and come out to share a very emotional story about her mother's demise. She disclosed that despite everything her mom went through before she died, she still remains her wonder woman.
She further tweeted that the sound of the 2002 bomb blast in Ikeja was the last thing her late mom heard before everything went silent. This happening made her realize how much of a strong woman her mother was.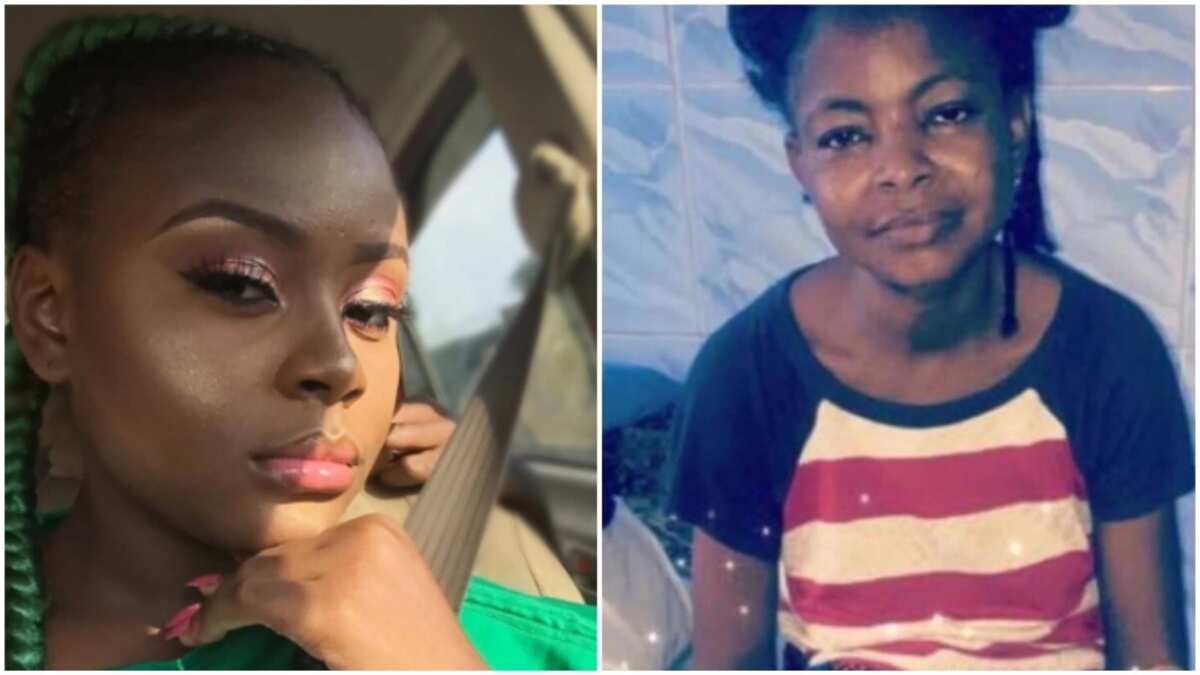 READ ALSO: Nigerian man recounts how armed robbers carted away foodstuffs in his neighbourhood
According to Virtuousi, she disclosed that ever since the bomb blast her late mom began suffering from all sort of illness until she bid farewell in 2017.
Her lengthy posts read: "The sound of the bomb blasting at Ikeja in 2002 was the last thing mama heard before everything went silent. The events before and after this bomb blast made me realize that a person could be the physical representation of a Wonder Woman. A thread #MamaDiMama. Before the bomb blast, mama was pregnant with her third child and she fell sick during this pregnancy. A matron from the hospital she was registered in lived close by so mama visited her to complain about the sickness. #MamaDiMama. The matron had injections at home, she administered one of them. Wrongly. She sent mama home with promises that she would feel better by morning. Days later, it she found out that she had gone deaf in one ear and worst still, the baby had stopped kicking. Tests after, the death of the baby in her womb was announced. I'll spare you the gory details of her narration about how the remains of the baby was removed locally with hot iron rod in Benin city. If she got affected by this, we never saw it but what we did see was her getting affected by the death of my younger brother. Tuberculosis snatched him and left its mark in her. She had gone from losing her ears to coughing. The coughs came out dry and bloody and the hospitals visited gave her cough syrups and sent her home. We would find out years later that it was tuberculosis that had taken its time to develop itself in her body. Year after year, she would wax stronger. We heard her cry sometimes on some nights. She didn't know how loud she was crying and we didn't tell her. She was a regular customer at a lot of hospitals so much so that they began to call her by her first name with familiarity. She would leave the hospital and go to her shop at unilag because she didn't want an excuse to be idle and of course she wanted us to eat. August 2017 became the breaking point as we were told that the swellings on her feet was not because she was getting fat, it was because she had 'chronic kidney disease'. We started to live in fear of not knowing what tomorrow would carry but still she stayed strong. Dialysis after dialysis, I began to see the part of her that she had hidden from her four children for years. The part that showed me that it was okay to not be so strong while she remained strong. She longed for death and also asked that she be kept for her children. One year of dialysis later, she never for once cried in front of her kids, I heard her lose her breath crying on most of the nights I spent with her in the hospital and I smiled because I knew she was human after all. A wonderful one. 19th September 2018, the week before her birthday, she passed away peacefully on her hospital bed but not without teaching me that she got her strength by relying on the promises of God and the children she birthed. Today, we journey miles down to the village to return her back to earth. Alive or dead, she remains my Wonder Woman."
PAY ATTENTION: Best love tips and relationship advice on Africa Love Aid group!
See posts below:
RIP!
Nigeria News Today: Nigerian Air Force Buries Pilot Who Died in a Crash | Legit.ng TV - on Legit.ng TV.