- The Juventus star firmly issues a statement denying any rap'e allegations
- He had initially lightly denied the allegations on Instagram
- However, the superstar issued a comprehensive statement on Wednesday which thoroughly condemned ra'pe
- According to Ronaldo, rap'e stood against everything that defined him as a player and human being
Juventus star Cristiano Ronaldo has issued a damning statement following after being alleged to have assaulted an American lady.
Ronaldo, through his Twitter, faulted the media for riding on the explosive allegations, adding that his conscience was clear.
READ ALSO: Manchester United face tough oppositions in their next 5 games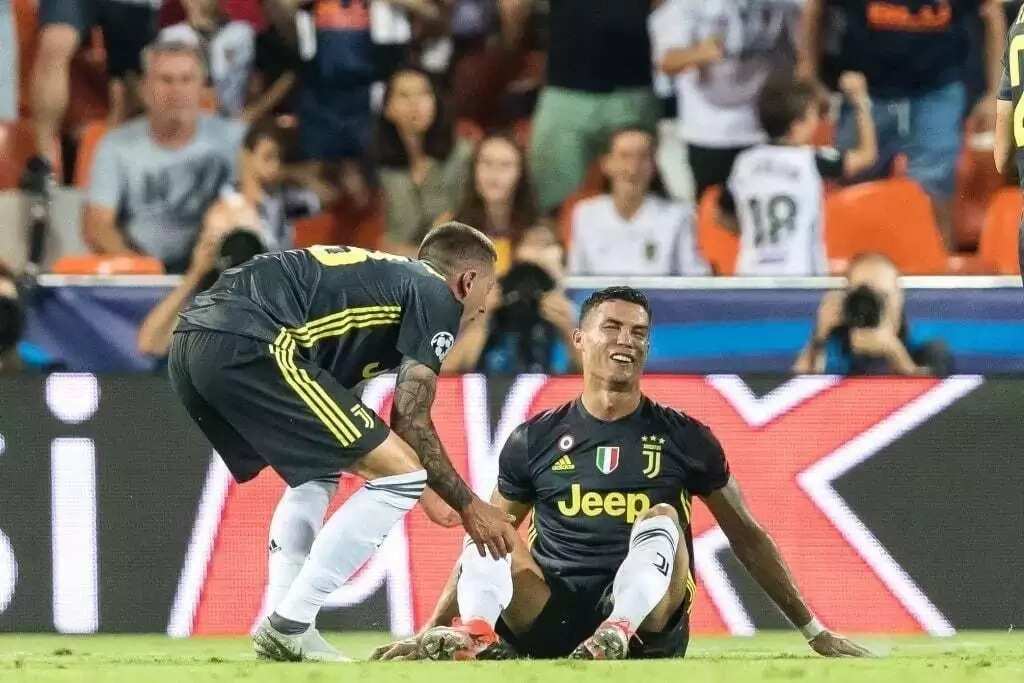 Ronaldo had on Saturday, September 29 taken to Instagram in a video to simply laugh off allegations made by American woman Kathryn Mayorga as fake news.
Days later and the fire that came with the allegations only seems to be intensifying, prompting the Portuguese star to speak on the matter himself.
According to the 33-year old, the accuser was only attempting to ride on his name using the allegations as he termed rap'e as an abominable crime.
"I firmly deny the accusations being issued against me," Ronaldo said on his social media handle.
"Ra'pe is an abominable crime that goes against everything that I am and believe in. Keen as I may be to clear my name, I refuse to feed the media spectacle created by people seeking to promote themselves at my expense."
PAY ATTENTION: Become a member of the leading sports Facebook group 'Naija Football Fan Zone'
Leslie Stovall, Mayorga's co-counsel was not available to respond to Ronaldo's statement, although the case , which dates back to 2009 is set to drag on.
Mayorga alleged claims to have endured "psycological injuries" after an alleged non-consensual sexual encounter with Ronaldo nine years ago.
She further stated she received ($375,000) to buy off her silence.
Legit.ng previously reported that embattled Cristiano Ronaldo was reportedly sighted in company of his company for the first time since after his rap'e allegation.
The 33-year-old recently joined the Italian champions in the summer in a deal valued around £100 million.
As a result of his red card in his side's 2-0 win over Valencia in their Champions League opening fixture last month, he was at the stands to watch Juve beat Young Boys 3-0 at the Allianz Arena on Tuesday night.
Who is the better coach, Mourinho or Conte? - on Legit.ng TV