Frank Darko, a Ghanaian who went viral over his invention of a water bicycle – a bike that can be ridden on water surfaces, has won another award for his innovation and creativity for making life easy.
He received the accolade during the fifth edition of the MOBEX Africa Innovation Awards which was held at the Labadi Beach Hotel on Saturday, September 29, 2018.
Frank Darko was nominated in the 'Rising Star' category together with four other innovative Ghanaians.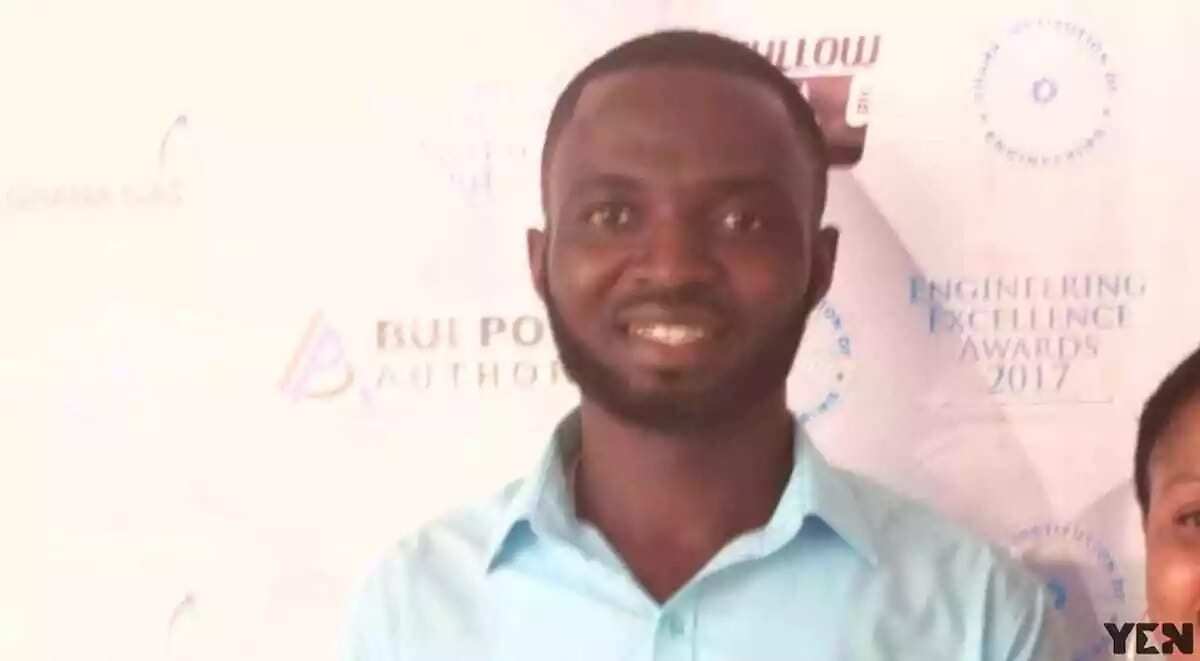 PAY ATTENTION: Install our latest app for Android and read the best news about Nigeria
He, however, came out top on the night and was honoured with the award for his invention which has come to be known as the 'Trifad'.
According to the event organizers, this was the first time they were awarding Ghanaians who sought to solve everyday challenges with their creativity.
This is not the first award Frank Darko has received for his invention which sent him to the international stage.
The young inventor received a national award for his invention by the Ghana Institute of Engineers at the 2018 Engineering Excellence Awards held on February 22, 2018, at the Academy of Health and Sciences.
According to the Institute, Frank was considered for the award due to his innovation in the field of engineering even though he was not a trained engineer.
His award was for his substantial contribution to the promotion of engineering practice and innovation.
READ ALSO: Local broom spotted selling for N27,000 online
Not too long ago, the young inventor disclosed that there was an upgrade in his popular water bicycle.
According to him, the latest advancement of his water bike after the prototype, was going to be much easier to use since it had a propeller.
He added that he gradually worked on the updates and he believed his additions would go a long way to help children between the ages of 5 and 15 years.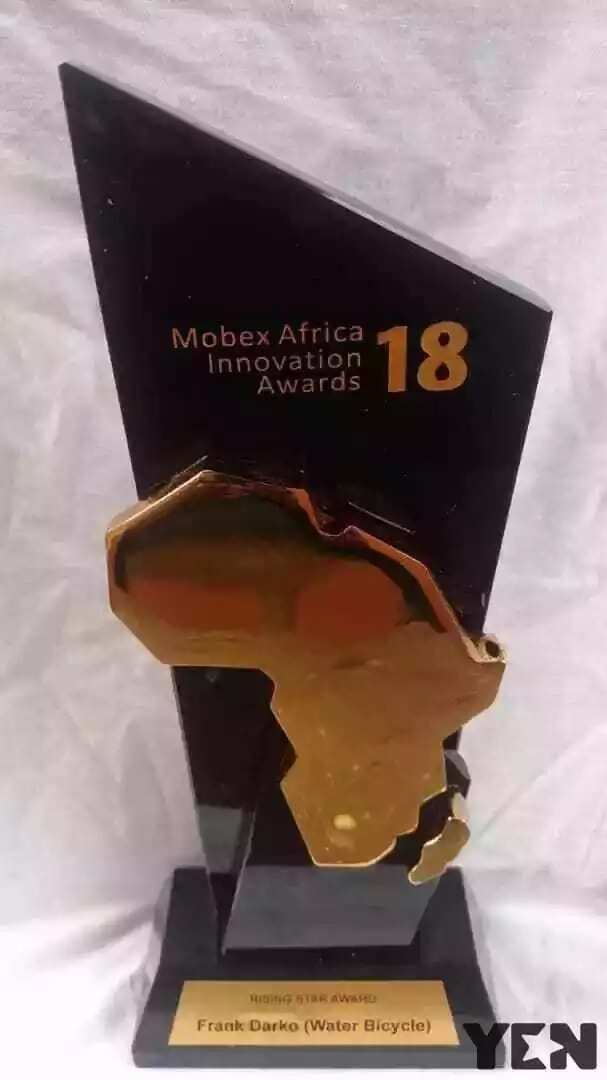 Frank Darko revealed in an interview that his inspiration for the water bike came from a documentary he watched on how school-going children had to swim across water bodies before getting to school.
He put his ideas into action and came up with Africa's first bicycle that travels on water and he received a lot of attention for his ingenuity.
READ ALSO: First photos of Melania Trump's arrival in Ghana
Aside the national award, Frank has been offered full scholarships by the Takoradi Technical University to come back and finish his course in Graphic Designing and take up another course in Engineering.
He also got featured on BBC Africa and made an appearance on The KSM Show in Ghana.
Frank Darko resides in Takoradi in the western region. The inventor revealed that the special bicycle was his first invention but he had drawn up plans for many more inventions.
He revealed that his creativity came about as a result of his matchless love for science, technology and the urge to solve day-to-day problems faced by people living in the community.
Can Nigeria's first ever locally built helicopter fly? | Legit.ng TV