Would you like to know several facts about all types of oil for hair treatment? There are many available oils that can be used to improve the condition and look after your hair. In this article, we will try to sort the things out and determine, which types of oils are good for hair and the problems they cure.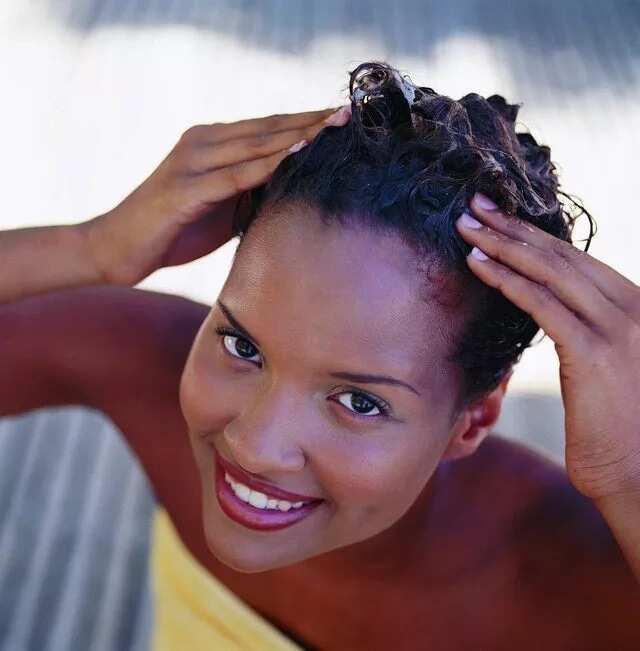 Image source: shutterstock.com
Oils for hair: basic ideas
There are many types of essential and neutral oils that can be used to treat many hair problems. They are applied onto the hair (full length or only tips), the hair and scalp, or the scalp only. These differences are connected to the differences in purposes and effect of these oils. Some of them reinforce hair and nourish hair follicles, others moisturize dry tips, the third ones fight dandruff, and so on.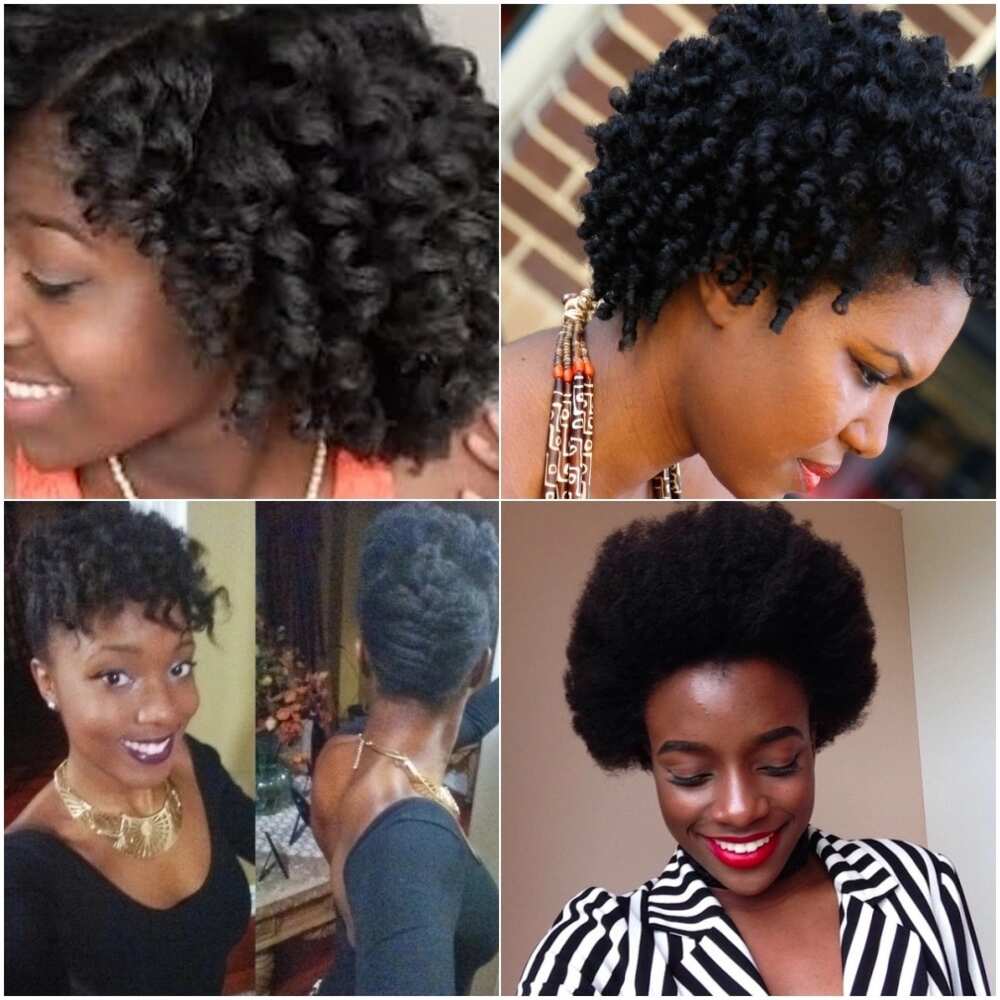 Image source: pinterest.com
READ ALSO: How to make lemon oil for skin lightening
If you have certain problems with your hair, you just need to pick out the oil that will treat these problems effectively and follow the rules of its usage. It will help you get all the available advantages of the oil you are using and avoid possible side effects. Let's quickly take a look at the main types of oils for hair and find out, which effect each of them has.
Oil for hair growth: which is it?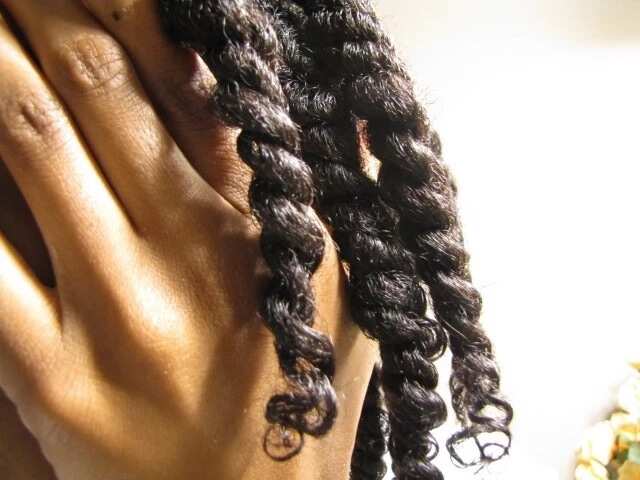 Many people face the problem of hair loss. The aggressive impact of the environment, insufficient nutrition that lacks vital vitamins and minerals, stresses, hormonal imbalance, pregnancy, ageing, and many other factors cause hair loss in diverse forms. The oils that are used to prevent or stop the loss of hair are usually the strengthening ones, which give hair follicles enough strength to keep hair in its place.
Besides that, they are rich with vitamins and minerals, which keep hair healthy and nourished even under the impact of an aggressive environment. They help each hair grow normally, too. So, which are these oils?
Castor oil. This is one of the most famous remedies that are used on damaged and fragile hair. This is also one of the first remedies that are effective for the treatment of hair loss. There are several types of castor oil that's used on hair and each has its peculiar features but they are all equally effective when it's necessary to stop the hair from falling out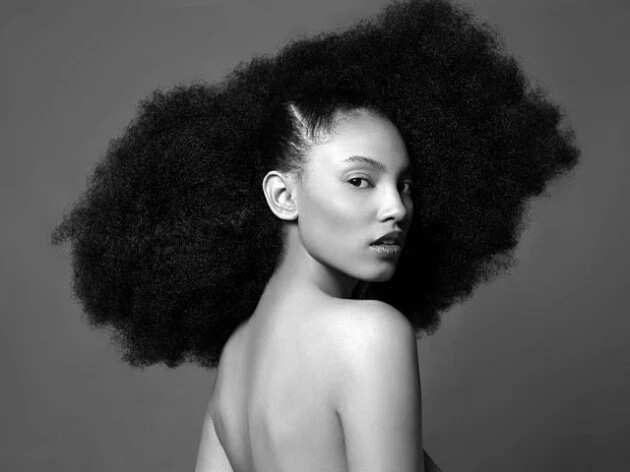 Image source: pinterest.com
READ ALSO: How to make carrot oil at home?
Jojoba oil. This oil is often used on very dry scalps that itch and flake. The oil has practically the same effect with human sebum and can nourish hair roots normally. Sometimes, it's used to treat skin disorders like psoriasis, which also causes hair loss
Rosemary oil. Unlike the previous ones, this is essential oil, which needs to be dissolved in some neutral medium before the application onto the hair or the scalp. It's able to improve the metabolism of skin cells and stimulate the so-called sleeping hair follicles to start growing healthy strong hair
Tea tree oil. This is another great essential oil for the hair growth. It has a visible antibacterial effect and can effectively treat skin conditions that are caused by bacteria or fungi and that lead to the hair loss. Again, this oil should be applied only via a neutral medium like a neutral oil, a conditioner or a shampoo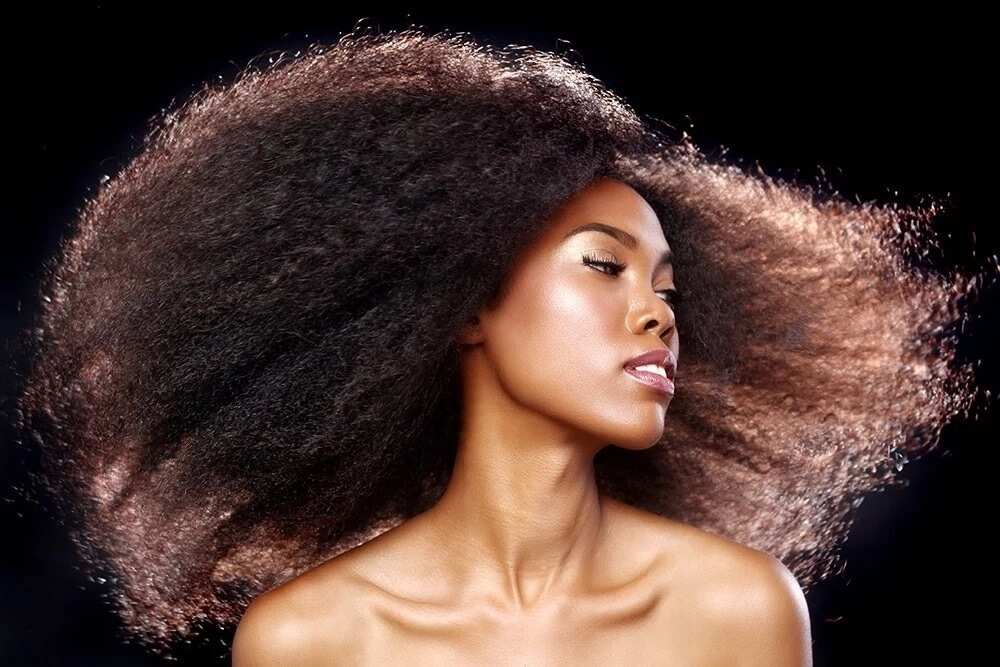 Image source: pinterest.com
Argan oil. This African oil is a great means for people who have overly dry hair with intensive frizzing. Used for growth, this oil can also help prevent hair loss and strengthen your follicles
Baobab oil. This one is not as popular as the rest but it has definitely proved its effectiveness as a hair growth booster. It has a full complex of vitamins like A, E, D, C, and plenty of microelements that positively influence the skin and all its derivatives like nails and hair
Peppermint oil is another essential oil that works for the hair growth. It irritates (positively) the scalp, improving blood circulation. Due to this, hair follicles receive more oxygen and nutrition, stay healthy, and nourished, and this helps hair grow really well
Oil for hair strength: which ones work?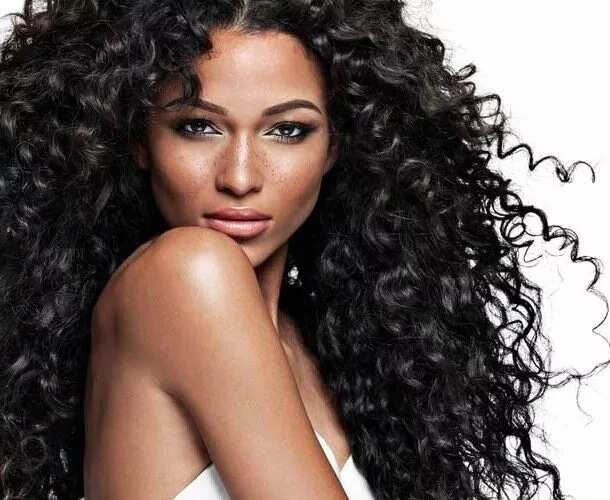 Strengthening is an important part of hair care, which should not be ignored. there's a range of oils that are especially effective for the strengthening of hair. A great deal of the strength belongs to elasticity. This is why proper moisturizing is very important and the oils that are used for the strengthening should be perfect moisturizers in the first turn.
Olive oil. Gentle massage of the scalp with olive oil is a perfect means to stabilize the performance of sebaceous glands and activate circulation. Brushing the hair with this oil will make your hair soft, silky and smooth because the oil will fill in hair pores, sealing the moisture inside. This ability of olive oil make it a perfect oil for hair thickness
Coconut oil. Natural unrefined coconut oil is a great means that should be applied to the entire head to strengthen the roots, make the length of your hair smoother and shinier. Coconut oil is, probably, the most effective oil for frizzy hair as it helps keep the length smooth and elastic, preventing tangling and breaking of hair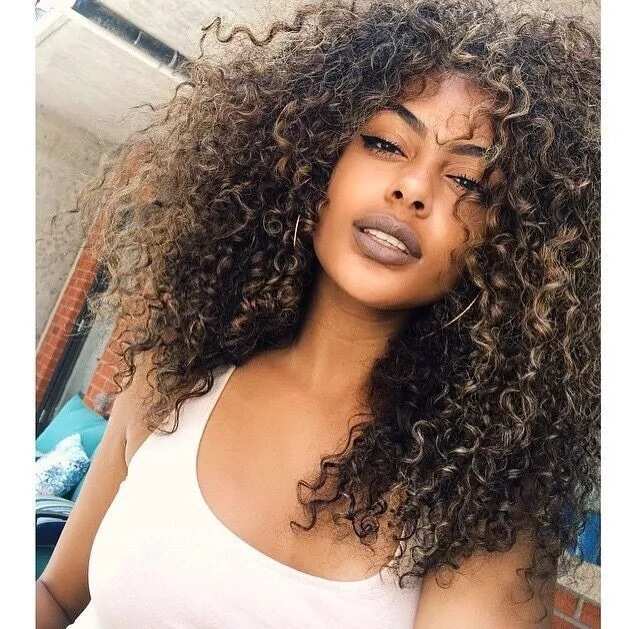 Image source: pinterest.com
Avocado oil. This oil contains plenty of proteins and useful fats, which recover the structure of hair, filling in hair pores and damaged areas. The oil is able to smooth down hair cuticle and thus prevent tangling and damaging of hairs. However, the oil is quite thick and heavy and can seriously reduce the volume of fragile hai
Oil for coarse hair: what can help?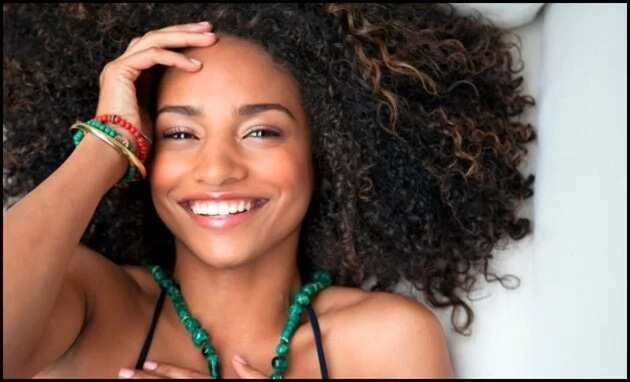 Image source: twitter.com
Coarse frizzy hair is a problem for many people. They suffer a lot when it comes to washing, drying, and further combing of hair, which is tangled and dry at the tips. This is why frizzy hair should be treated with special oils regularly and carefully. The oils will help you cope with the untamed curls and leave your hair nourished, moisturized and beautiful. The oils used on frizzy hair include the following:
Coconut oil
Peach oil
Buckthorn oil
Olive oil
Almond oil
Burdock oil
The goal and expected effect of these oils is practically the same. They are applied to moisturize each hair to the deepest layers of its structure, retain the moisture inside, and make hair look healthier and shinier. Due to the moisture, curls straighten a little and it's another thing that makes combing and styling easier.
Things to know about oil for hair health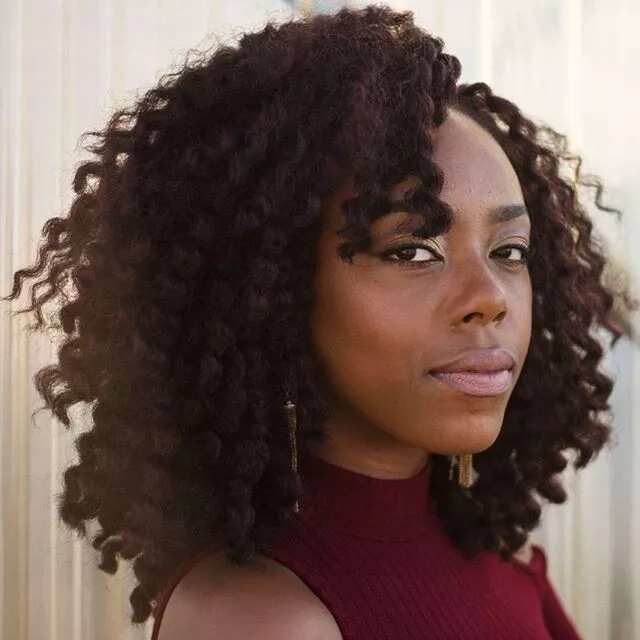 Image source: pinterest.com
The usage of the best oils for hair can improve the health and appearance of your hair but it can also damage your hair if applied wrongly. For instance, you need to know that most oils, with all their moisturizing abilities, can cause excessive dryness of hair. The main idea here is the frequency of application. Even if you apply several drops on hair tips every day, you can end up with drier and coarser ones very soon.
The best oil application mode is several (2 to 3) times a week, especially if you are applying oils onto the scalp. Overly nourished hair roots can cause hair loss, especially if you already suffer from it. If you have fine fragile hair, feeding it with a lot of oils very often will do you only worse. Once, maximum twice a week will do; otherwise, you will experience serious hair loss.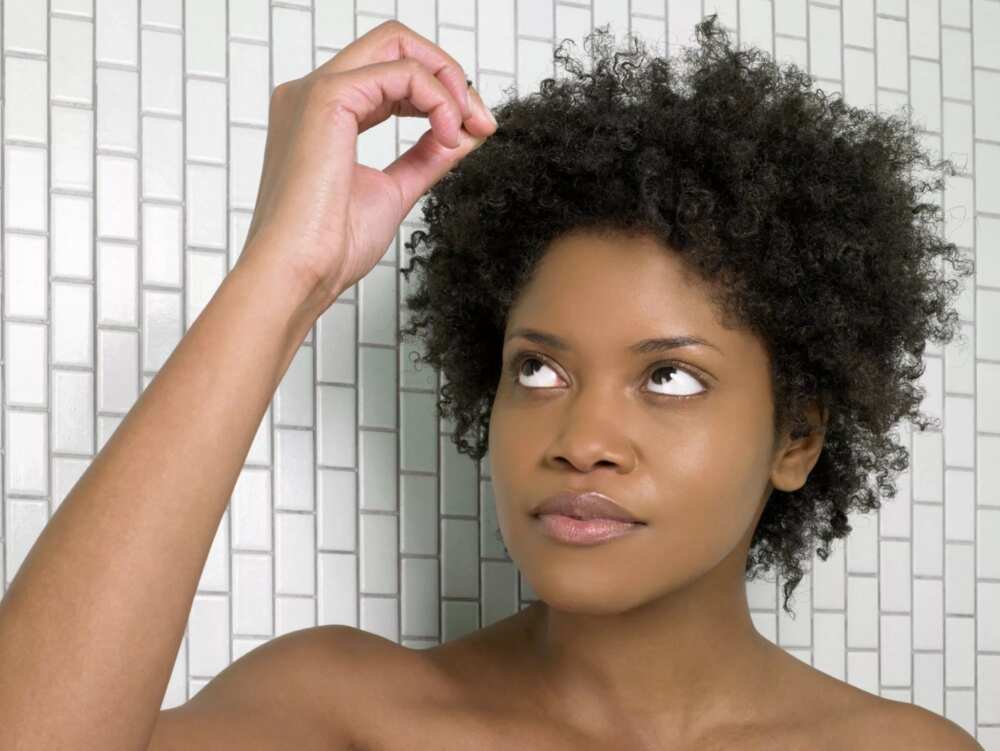 Image source: pinterest.com
Always keep an eye on the reaction of your skin to all the oils you apply. If you notice anything suspicious, start having unpleasant sensations in the spot where the oil was applied, remove it immediately and stop using it. In case the symptoms persists, it's necessary to turn to a doctor.
Use oils smartly and enjoy the positive effect, which will last for a long time!
READ ALSO: How to use black seed oil for hair growth?
Source: cosmopolitan.com