Did you know that shea butter for stretch marks is a very helpful remedy? This post is dedicated to all pregnant women, so read on to find out how to use this natural product for such problem. See the details.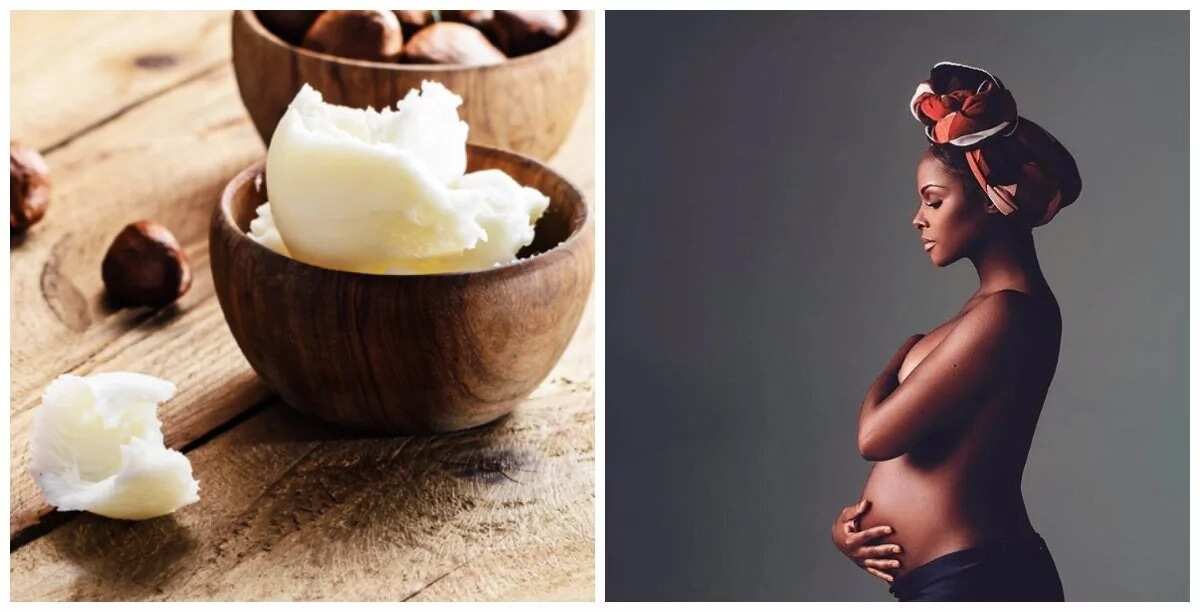 Shea butter in the treatment of stretch marks
Let's try to figure out if shea butter for stretch marks is really helpful? Stretch marks appear as the result of tearing of the skin dermis. Such kind of problems appear during the pregnancy, in the time of a rapid weight growth that causes skin stretch. According to the results of researches the application of shea butter on stretch marks helps to diminish their appearance and prevent the development of this problem.
Shea butter helps stretch marks not to develop because it is rich in vitamin A that is very helpful in the increasing of skin elasticity. Regularly application of shea butter on the problem areas of skin is a good way to reduce the appearance and development of stretch marks.
Because of the application of Vitamin A, the skin becomes more supple, that is very helpful for skin stretching during pregnancy. So, the application of shea butter is a great way to prevent the development of stretch marks.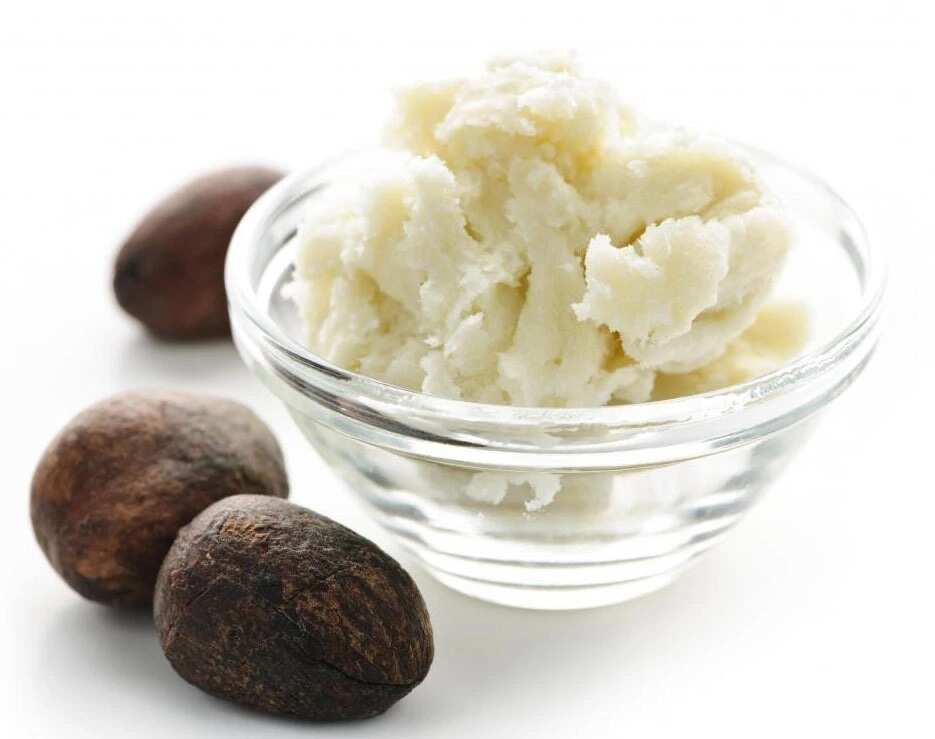 READ ALSO: How to make shea butter at home
If the problem of stretch marks already exists, apply unrefined shea butter on problem zones of the skin two or three times a day. This method will help you to reduce the appearance of stretch marks. Remember that if you want to apply this remedy for such a treatment, it is better to use premium Grade A product, it contains more vitamins A and E to help your problem.
Because of anti-inflammatory properties, the product can help to minimize red areas of new stretch marks. Shea butter has the consistency that is similar to sebum and it helps the remedy to be absorbed easily.
How to apply shea butter on stretch marks
Before the application of butter make sure that it is unrefined, raw and free of additional ingredients. Don't forget to check the expiration date, because the butter becomes less effective over the time. See also: How to make mango butter at home?
Warm the butter to the temperature of your body, this is the best temperature condition for applying creams and butter. Take just half of a teaspoon of butter and apply generously to the problem area. The remedy moisturizes the skin and helps it to look healthier.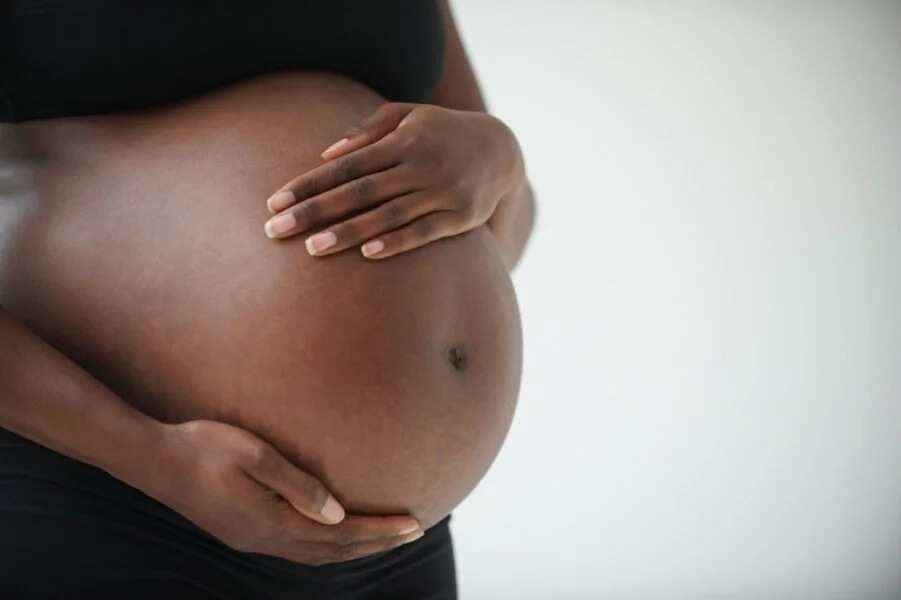 READ ALSO: Medicinal uses of shea
Massage problem area with butter, it will help to improve the circulation of fluids. Use enough quantity of shea butter, let your fingers glide easily.
Repeat the procedure for 10-20 minutes every day, and observe the skin for signs of change. The skin should become softer, and the most important sigh is that your stretch marks became less noticeable.
There are some warnings for the application of this remedy. It is better to apply the shea butter at a small area of skin and wait for 24 hours. It is needed to make sure that there is no allergic reaction. If you see that the skin area is red or flaky or feels itchy, it is better not to use shea butter. Breastfeeding moths are required to consult the doctor before the use of any remedy that can be absorbed into the skin.
Remember that natural remedies are always more safe than chemical, especially when it goes about the treatment in the period of pregnancy. Shea butter can be helpful as a medicine in many cases. As a conclusion we can say that shea butter is a good natural remedy that can be very effective in the treatment of stretch marks, so try it and be beautiful and healthy. See the description of other benefits of shea butter in following publications.
READ ALSO: How to clear stretch marks naturally