Professional counselor and entrepreneur, Frank Edem Adofoli, has advised women to be wary of their partners who brag about how good they are in bed.
The tough-talking counselor in one of his weekly articles stated that romantic satisfaction is between husbands and wives.
He indicated that once someone is comfortable doing that with anyone they are not married to, the marital status has little to do with their behaviour and therefore getting married to such persons won't change them.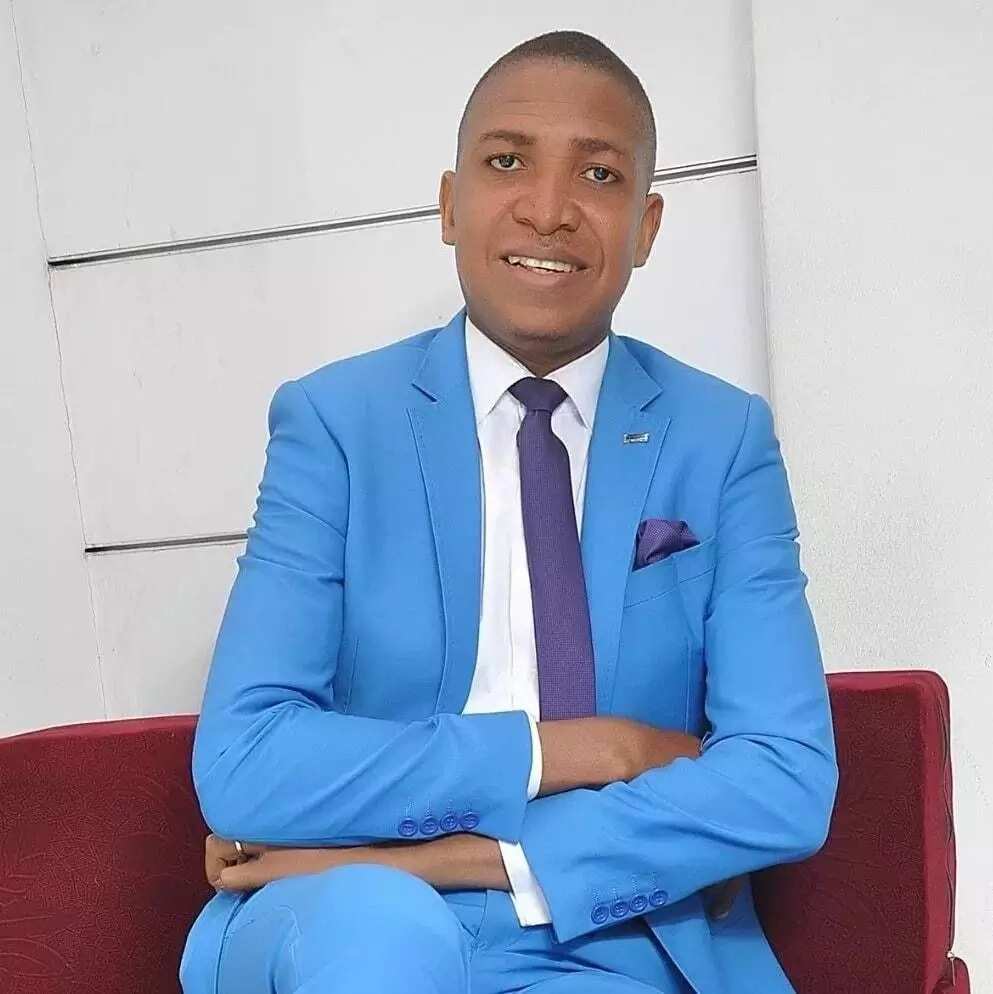 He also added that, some couples behave like Bluetooth, he said they stay connected when they are close.
Read his full post below:
READ ALSO: Nigerian man celebrates 40th birthday in Limousine (photos)
DON'T MARRY ANYONE WHO IS NOT A VIRGIN
"How well do you know that man or woman you want to marry? Knowing someone for marriage does not refer to the length of time you've been in the same community, church or school, or how good the relationship between you and their family is. It goes beyond that.
People are married to those they have lived in the same community with, attended the same school or church with, yet it seems like they got married to a total stranger.
The couple behave like Bluetooth, they stay connected when they are close but the sad story is, as soon as they are away from their each other, they start looking for new partners; someone new to do what that they do with you in the name of marriage. They search for a new partner to have sex with. Their search for someone to share their fantasy begins when you are away.
And when you are together, they act the role of the perfect spouse in the picture-perfect marriage. Even though in truth their hearts are filled with guilt and lies. Some spouses could just feel deep within their hearts that the one they are married to is doing something wrong but have no evidence.
The way the cheating spouse touches them now is different, the way they used to have sex has changed. All of a sudden their spouse has become too careful with devices such as phone, iPad, tablet etc.
When they trace back to the beginning of the relationship, they could tell this is not new. It's either they didn't take time to know the one they are married to and assumed they knew them through and through or they took some behaviours for granted with the mindset that once they get married, all will change.
Things about sexuality are deep and everyone who wants to get married needs to pay extra attention to that. If the man or woman you want to get married too, can have sex with anyone and even blame it on you that it was because you were not around, or give the excuse that they will not be getting it from you because you are not married but they will stop as soon as you are married, please halt that marriage process."
PAY ATTENTION: Best love tips and relationship advice on Africa Love Aid group!
Counsellor Edem was recently in the news for saying that nurses' marriages don't last anymore. According to him, most nurses in the country are unable to marry men of their dreams due to all sorts of reasons.
Jesus came here and took me physically to the third heavens| Legit.ng TV - on Legit.ng TV.